Previously on the Flashback… http://blogofdoom.com/index.php/2017/04/17/wrestling-observer-flashback-11-16-92/
OK, look, if this issue teaches you any valuable lesson about Vince McMahon, it's that steroids are bad and if you look like an abuser of them, don't expect your push to continue much longer.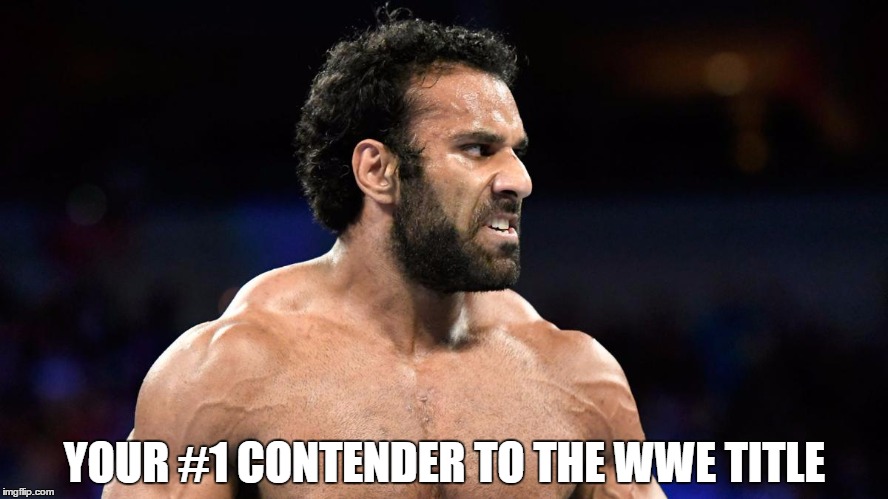 Wait, that didn't really happen, did it?  Seriously?
Anyway…
– Ever have one of those weeks?  Vince sure did, as his PPV main eventer walked out on him at the last minute, with Ultimate Warrior quitting just days before Survivor Series.  Oh, and British Bulldog also quit as well.  Now, this appears to be a case of "He said / he said", because the company is claiming that both men were fired for assorted reasons.
– First up, the Warrior deal.  Warrior was pretty much expected to flake out and leave once Bret Hart got the WWF title.  In fact, original plan was to jettison Warrior completely at that point and go with Bret Hart & Randy Savage as the tag team for the PPV, but they had sunk so much into advertising that they pretty much had to ride or die with Warrior in the spot.  Regardless, the company was still planning on Warrior being around, and was already planning out a house show main event run with Nailz.  (I think those shows would have set a record by actually having more people demand refunds than actually bought tickets, resulting in a negative gate.)  Warrior is planning on "merchandising himself" for the time being, although he was heavily figured into being Plan A for the main event of Wrestlemania IX and now that's obviously out the window completely.  (It's becoming apparent that the original plan around Summerslam time was for Flair to hold the title until 1993, with Warrior winning it either at the Rumble or WM itself, and then the ear injury and everything else just completely trashed all plans.) 
– Bulldog, meanwhile, will head to All Japan.  The firing/quitting/whatevering was said to be because Bulldog thought of himself as "The Hulk Hogan of Europe" and demanded to be treated as such.  Counterpoint from Dave:  He was probably right.  Regardless, he'll probably be back at some point in the future because that's what he does.
– Warrior, on the other hand, is pretty much done in the US.  He's unlikely to agree to the insane contract demands that WCW would insist on, and Vince has now been burned twice by him and would be unlikely to take him back.  (But clearly we know Vince wouldn't be fooled a THIRD time by him…)  Plus Warrior doesn't own his name and couldn't be Ultimate Warrior.  (Unless, and this is just a crazy notion…he legally changed his name to…NAH, that's silly.) 
– Bulldog, on the other hand, could be a big acquisition for WCW, especially with their ambitions about touring Europe, and as a bonus he's not horrible in the ring.
– Now for the elephant in the room:  Both Warrior and Bulldog conspicuously started getting smaller once steroid testing began.  In fact, during the past few months Titan has lost the LOD, Hogan, Warlord, Barbarian, Sid, Bulldog and Warrior.  All these people have a body type in common and all are gone for various reasons.  So after all of Vince's bluster about how they're not changing who they push and why, suddenly Bret Hart and Shawn Michaels are near the top of the promotion with "normal" physiques.  And since you have push SOMEONE, it's either push by ability or just throw darts at a board and push whoever the dart hits.
(Just think, we've got MONTHS of this yet to come!) 
– Back to the Bret Hart deal, as thus far there's little indication that he can draw on top, and business is still in the dumpster.  But for the time being he's only defended against guys like Mountie or Rick Martel, so it's not exactly Flair or Savage in there against him.  This probably won't bode well for the buyrate of the PPV.  (You ain't kidding!) 
– Also, the desperation angle that turned Curt Hennig babyface was another of the lowest rated episodes of Prime Time ever, so it's not like there's millions of eyeballs on the product paying to see that particular main event.  And Flair's doctor told him to take six weeks off…three weeks ago.  So that's a question.
– Robby Walker was also fired by WCW a week before the Clash of Champions, but no one cares.
– No, more importantly, Giant Baba announced that Jumbo Tsuruta is out long-term with an intestinal problem, leaving Akira Taue to team with Jun Akiyama instead.  (And that was it for Jumbo as a top guy.  He was out for a year and returned as a comedy midcarder for the rest of his career.) 
– Dave thought that Saturday Night's Main Event was overall a good show.  Dave was, however, astounded at the arrogance of this company when they could be plugging Bulldog v. Mountie when both guys were gone at the time when commentary for the show was recorded.  (Whatever the complete opposite of astounded is, that's me.)
1.  Warrior & Savage beat Money Inc. by countout in 6:09.  Dibiase worked hard, but the finish was brutally stupid.  And Hennig was helping in the heel beatdown after the match, which just made the surprise turn look all the more desperate.  *1/2
2.  Shawn Michaels won the IC title from Bulldog in 10:10.  Bulldog sold his back for the whole match, leading to it giving out when he was trying to superplex Shawn, and Shawn fell on top for the pin. ***1/2
3.  Bret Hart beat Papa Shango to retain the WWF title in 7:09.  Good as it was going to be given the time constraints.  *3/4
– Top US amateur wrestler Dan Severn debuts for UWFI on 11/25, after failing to make the Olympic team due to the dominance of Bruce Baumgartner.
– Japanese papers are claiming that New Japan asked UWFI to pay them $240,000 in advance to participate in a battle royal on New Year's Eve, with Choshu and Masa Saito on the NJ side and Takada and a mystery partner on the other side, with the winner facing Chono at the Tokyo Dome on 1/4.  This was the reason that UWFI claimed for pulling out of the negotiations.
– To the USWA, where Todd Champion was actually being booked through the WWF, because they were interested in pushing him and wanted him to get some experience working with Lawler.  He was so terrible in this "tryout" role that they fired him and replaced him with old partner Firebreaker Chip (working as Curtis Thompson again, but wearing the firefighter gimmick).  (Todd Champion, so bad at wrestling that he lost a job to FIREBREAKER CHIP.) 
– Downtown Bruno is back working the territory as a babyface manager for Jerry Lawler now.
– The Rock N Roll Express won the SMW tag titles from the Heavenly Bodies on 11/13 in Harlan, KY.  The idea was to get over the notion that titles can change hands anywhere, regardless of whether it's a TV taping or not.  And, Dave notes, Harlan certainly qualifies as "anywhere".
– For those keeping track, the lifetime suspension of Kevin Sullivan ended after about three days.  However, he's still suspended FOR LIFE from TV, so there's that.  Until he returns from Japan next week, of course, and is available to work TV again.
– Bob Armstrong booked a handicap match with Paul Orndorff against Danny Davis & Ron Garvin because he bragged last week that he could beat them both, and that's a verbal contract.  Orndorff claimed that he couldn't remember saying that, just like Bill Clinton can't remember what he said before.  (Don't you just hate when the President contradicts himself because he can't remember what he said the week before?) 
– To the GWF, where Kerry Von Erich is still hanging around the Sportatorium, but hasn't actually wrestled yet. He got a trophy and the heels destroyed it, but Kerry was still suspended for "five days" because of the brawl.  Dave notes that this is a particularly meaningless punishment when the shows are seven days apart.
– In a promotional idea that's right out of TNA's future playbook, the 11/20 show is being billed as "Dallas Cowboys Night".  Get this one:   "All of the Dallas Cowboys and their families have been invited to the Sportatorium to rock and wrestle. Come on out and meet the Dallas Cowboys."  Dave wants to know who came up with that one, Mike Lano?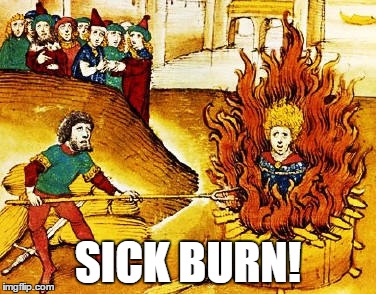 (I was really hoping to go with an all-Jinder meme theme, but sadly he doesn't fill every occasion I needed.) 
– Terry Funk and Eddie Gilbert did a sick brawl in New Jersey on 11/14 that drew 350 people and pretty much every one of them called into the Observer to rate the match *****.
– MLB umpire Ken Kaiser did a charity benefit on 11/13, and the Road Warriors showed up and hugged each other, which was the first time they even spoken or seen each other since the breakup.
– Karl Moffat, the former Jason the Terrible, settled out of court with Stu Hart to end a lawsuit stemming from his (mostly) career-ending injuries suffered years back there.  The lawsuit was for $1 million, and he settled for a large amount of money.
– Paul Orndorff debuted for WCW at the TV tapings on 11/16, beating Ron Simmons by countout in his first night in.
– Charles Skaggs, aka Scorpio from Mexico, is also expected to debut as Simmons' mystery partner at the Clash now that Robby Walker is history.  Scorpio apparently has this incredible top rope finishing move.  However, his qualifications for being in the match have little to do with his workrate or finisher.
–  Also at the tapings, Erik Watts & Kensuke Sasaki beat Steve Austin & Arn Anderson when Erik made Arn submit to the STF, and Dave can just feel the complaints when that one airs.
– Although the Starrcade card is very tentative at this point, Chono v. Muta is a definite for the show.
– Arn and Eaton are both on shaky ground, since their contracts expire in January and they just don't want to renew them at a quarter of a million per year.
– NIkita Koloff is out with a hernia at the moment.  (And forever, as it turns out, since this was his exit from the business and his final match ever was Halloween Havoc.  Maybe we need an "understated Observer departure" section now as well?  Gotta say, it's so weird that we've covered entire CAREERS in these things thus far.) 
– Barry Windham is probably turning at the Clash, since they published the story about his breakup with Dustin in the WCW magazine weeks ago.
– Chris Benoit turned down WCW's contract offer and won't be coming in.  This will probably force their hand and make them put Steve Austin & Brian Pillman together as a tag team.  (God, that'll never work.  Why do they keep harping on that idea?) 
– Paul E. was fined $500 by Watts for calling Madusa a "hooker" at Halloween Havoc.
– Erik Watts finally did a job, losing clean to Rick Rude after kicking out of several finishers.  But they brought in "The Mongol Warrior" from Japan for later in the tapings and Watts beat him with the STF to get his heat back.
– Sting and Cactus Jack tore down the house at live shows with a ****1/2 street fight on 11/13 that was so hot that no one else could follow them, so they did it again the next night as the main event and tore the house down again.  As a special reward for his hard work, Jack did a clean job to Van Hammer two days later at the TV tapings.
– Wrestlemania has finally found a home:  Caesar's Palace in Las Vegas.
– Earthquake's last show will be the Royal Rumble.
– On the house show circuit, they had to rush Undertaker back from shoulder surgery with Warrior gone, so they did 30 second main events against Nailz, with Nailz having to basically chokeslam himself and get pinned.  They did this several times over the west coast swing, and nearly had a riot erupt on several shows after Warrior failed to show and that was the main event they delivered.
– On the bright side, it's not like there were very many people in the building to riot anyway.
– And finally, Jesse Ventura's lawsuit against Titan goes to Federal District Court in St. Paul in February of 1993.  Basically he claims that he's owed royalties on 135 videotapes with his image and voice on them, because he never signed a contract while employed for those shows.  He claims that the only contract he ever signed was as a wrestler, in 1985, which Gorilla Monsoon forced him to sign on the way to the ring, under duress.  (To say that this lawsuit worked out badly for the company would be an extreme understatement.)