Previously on the Flashback…  http://blogofdoom.com/index.php/2017/04/15/wrestling-observer-flashback-11-09-92/
Jake Roberts in WCW?  We hardly knew ye…
– In the top story, Jake Roberts checked himself into the Betty Ford clinic and now his future with WCW appears bleak.  Bill Watts has already fired Roberts as of 11/7, due to missing dates, and it'll be announced on TV this Saturday.  The word given to TV announcers is that once the announcement is made, his name will no longer be spoken on TV, so most are thinking that he won't be back.  This would seem to leave his future in the business up in the air.
– Update on the UWFI challenge to New Japan:  It's not gonna happen.  Seiji Sakaguchi issued a statement where he'd agree to Takada's terms for a unification match, if Takada would agree to come to the offices by himself to meet with Riki Choshu.  Well, that didn't happen, and the "deal" quickly fell apart, with Choshu pretty much calling out Thesz for even participating in this kind of grandstand nonsense.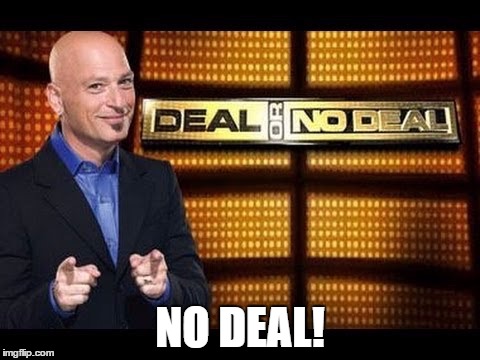 – Three days after the New Japan announcement of no deal, UWFI held another press conference, claiming that New Japan wanted them to participate in some kind of crazy jungle battle royal on the New Year's Eve show and pay for their own involvement in it, so they declined the whole thing.
– In reality, the two sides met and New Japan was 100% adamant that if they did a unification match between Chono and Takada, then Chono was going over and that's that.  At that point UWFI realized their bluff had been called and walked away from the deal.
– WCW is getting for calling the Ron Simmons match at the Clash on 11/18 a "Ghetto Odds match", since it's not 1982 any longer.  That still doesn't stop WCW from playing the race card constantly with Simmons, and then scrambling after the fact to point fingers at everyone else.
– Sandy Barr is in danger of losing his promoter's license in Oregon after a series of run-ins with the state athletic commission for using son Art Barr on shows.  However, commissioner Bruce Anderson had already said he'd be willing to give Art his license back since it's been long enough without one and his punishment has been served.  However, in addition to Art being on shows as a wrestler, the commission is also hassling Sandy for using UNLICENSED REFEREES.  Dave is like "Come the fuck on" and thinks that's getting a bit ridiculous.  Pretty much the commission is on its last legs because they're not pulling in money from wrestling any longer and there's a major push from the government to get rid of it.  And policing Sandy Barr for using wrestlers as referees in shows that draw 50 people to a pizzeria is not the way to justify your salary.
– Interestingly, Dave does a comparison of business between Kip Frey and Bill Watts, and discovers that (with a million caveats) Frey's house show business average 2400 people per show, while Watts averages 1800.  As well, average cable rating dropped from a 2.4 under Frey to a 1.9 under Watts.  Again, several grains of salt needed for various reasons, but there's some strong numbers there.
– Speaking of Art Barr, he made a huge debut in AAA this week, with a shocking appearance as Rey Mysterio Sr for a match involving Rey Jr.  Basically Junior was facing Tony Arce, with Rey Sr. in his corner, and in the climactic third fall the ref was bumped and Rey Sr jumped into the ring, removing his mask to reveal the Love Machine.  Barr's nemesis from EMLL, Blue Panther, was seconding Arce, so this rekindles that huge money feud for AAA now.
– To Japan, where Hawk is going to be a regular tag team with Kensuke Sasaki as "The New Road Warriors".  This has only made the relationship with Animal even worse, since Animal was trying to come into New Japan as Hawk's partner.
– Working plan for the 1/4 Tokyo Dome show is Choshu v. Tenryu, Steiners v. New Road Warriors, and maybe Inoki & Hulk Hogan as a tag team.  It's also rumored that Sting will win the IWGP title from Muta and face Chono in a unification match for the NWA and IWGP titles there as well.
– Dave watched the 10/25 All Japan TV, with Andre the Giant in a six-man (In what would turn out to be one of his final appearances) and Andre looked about as deteriorated as you'd expect.  HIs big boot barely gets as high as the opponent's knee at this point and he literally can't do anything now.
– Jerry Lawler regained the USWA title from Todd Champion on 11/2 in Memphis with Jeff Jarrett as special referee, and then changed hands in the same match on 11/7 in Nashville, and again on 11/10 in Louisville.
– Kevin Sullivan made a memorable debut in SMW, revealing himself as the mysterious Master and then beating up Brian Lee, who did a gory bladejob.  Well, to be accurate, Lee did a bladejob and Sullivan kicked him in the hand while he was doing it, resulting in the blade getting stuck into his forehead and gushing blood all over.  Bob Armstrong immediately banned Sullivan for life from the territory, or translated from Southern wrestling to English, two weeks.
– Dave is disappointed that the GWF tapings from this week were fairly normal by their standards.  However, there was heat on Kerry Von Erich for walking in like he was Hulk Hogan and demanding everything be done his way.
– HBO is toying with the idea of a dramatic series based on wrestling.
– Eric Embry was in a horrific car accident last week that looked like it might be career-ending, but a week in the hospital has him looking much better and it's now more likely it'll just be a few months on the shelf.
– To WCW, where Jim Herd made a pitch to Bill Shaw and Bob Dhue on 10/30 about working with Jerry Jarrett and making the USWA into a developmental system for WCW.  (Was Jerry just working both sides of the fence there?) 
– Van Hammer will once again be getting a big push.
– Madusa did a sparring video with a mystery man in a kendo suit to build up the Clash match with Paul E., and it turns out that the kendo was Eric Bischoff.
– The injuries to Joe Thurman, who suffered a broken back at the hands of Vader, are apparently not as bad as feared.
– The Main Event show on Sundays is now considered to be in the crisis stage for ratings freefall, and it might be on the chopping block soon.
– The Mountie is officially gone from the WWF, so Mountie v. Bulldog isn't happening at Survivor Series now.
– And finally, Dave relates the untold origin of Kamala's name:  Jerry Lawler and Jerry Jarrett wanted to do an African savage character in Memphis years ago, so they were reading an issue of National Geographic about a doctor doing research in Uganda.  The doctor's name?  Kamala.