Bah, once again moving the Flashback to the afternoon is a flop and it didn't even beat the Daily Update.  That hurts.  I might as well be TNA now.
Previously on the Flashback (since not many people read it): http://blogofdoom.com/index.php/2017/03/09/wrestling-observer-flashback-06-15-92/
It's time for the WBF PPV!  What could possibly go wrong?
– Despite attempts to keep it quiet before the show, it was discovered that Lex Luger ("former and future wrestling champion" according to Dave) suffered serious injuries in a motorcycle accident.  Luger had just bought the bike and got hit-and-run by a car, resulting in a crushed elbow.  He's in the hospital until 6/15 and was unable to attend the WBF show.  (Wait, does anyone know the whereabouts of Kip Frey on the evening of the accident?) 
– Dave was sadly unable to provide a report on the WBF show, because his cable company cancelled the showing due to no one ordering it.  (Was it a TNA show?)  Dave can only find two people who even watched the show, and neither of them was paying any particular attention to it.  The show is already an "incredible bomb", doing a buyrate less than 0.05 and possibly the lowest in the history of PPV.  The Body Stars show did a 0.4 rating, which is roughly the same thing that a test pattern gets.  (Or an XFL football game.)  The Body Stars show is already being revamped into a spotlight on Cameo Kneur, who is the female co-host, and will now focus on her wearing bathing suits and trying to sell the show as a "fitness lifestyle" show.
– Vince McMahon is said to be still 100% behind the whole bodybuilding concept, but a lot of wrestlers were pretty thrilled that the show was such a bomb because hopefully it'll convince Vince to drop the idea and concentrate on wrestling again.  (Yup, it's smooth sailing for Vince from here!) 
– WCW's experiment where they run three PPV shows in a two month period is looking to be a bomb, although not quite on the level of the WBF show. The Sting v. Cactus Jack main event of Beach Blast is drawing zero interest, although the match should be entertaining.  And if the taped Clash does anything above the lowest rating in the history of the show, it's a win.
– On the bright side, Bill Watts is aware of how stupid this scheduling decision was, and the gap between the Bash and Halloween Havoc will give them months to plan instead of weeks.
– Bill Watts also inherited the NWA tag team tournament plan, which he doesn't really want to do, either.  Kip Frey wanted to add an international flavor to build up the NWA name, but really no one gives a crap about any of the teams.
– Dave watched the first episode of the Bill Watts version of WCW Saturday Night, and he was like…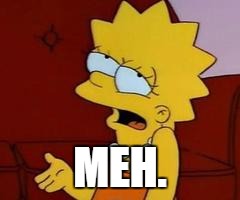 – It was kind of nice from a nostalgia perspective to have Watts on commentary and such, but Bill spent the whole show making references to stuff from years in the past and concentrating on the history of Atlanta and all things Atlanta and how great it is to be in Atlanta.  Unfortunately, the show is broadcast everywhere in North America.
– Dave thinks that it'll be a few months before we can make any solid judgments on the effectiveness of the Watts regime, but WCW has been playing the role of "other" for years now and putting on ol' timey rasslin' and selling to local Georgia fans isn't the way to get them into the national spotlight.
– They shot some angles for the European market, and they're hinting at the breakup of Flair and Perfect again, while Savage is now totally ignoring Elizabeth in his promos, so she's been erased.
– Things are looking up a little bit for Global, as Max Andrews actually managed to find a new money mark who will actually start flying in talent again.  However, there's two provisions:  They'll only back him for 60 days, and Andrews has to use Gary Hart.  (Those are some oddly specific provisions.)  As a result, rival Bert Prentice has basically gone out of business before he even got started.
– The AAA show on 6/14 saw the debut of someone named "Rey Mysterio II", as this mysterious person did an Asai moonsault to the floor, but did it from the top rope.  (This counts as an understated debut, I'm thinking.) 
– OK, time for the SWS split.  Hachiro Tanaka held a press conference to announce that the promotion is dividing into Tenryu's "Revolution" and George Takano's "Palaestra".  This leaves Yoshiaki Yatsu in a very crappy position, because he organized the mutiny behind Tanaka's back and wanted all the former New Japan guys to pull out and form their own promotion, at which point all those guys stooged him out to Tanaka and formed a new promotion with his money instead.  And Yatsu is on his own.
– New Japan still wants Hulk Hogan, and they're using Brian Blair as the go-between.  Hulk is asking $150,000 per MATCH.  But the problem is that even though he could probably justify that salary for some shows, it'll also set a dangerous precedent and all the other guys will expect to be paid according to their worth as well.  And that would just be SILLY.
– New Japan is releasing the best of Tiger Mask on something called "laser disc" over the summer.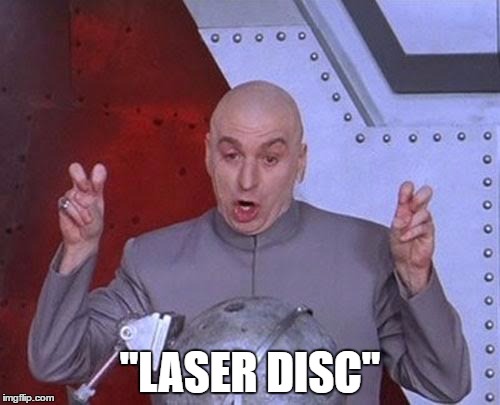 (I know I'm old and I've already wasted thousands of dollars on rebuilding my collection into Blu-Ray, but GODDAMMIT I really want a laser disc player again.  I had one in university and my friend kept it when I moved away, and it's just such a wonderfully of-the-time piece of technology, and the best way to watch Star Wars as well.  It's really hard to find them around thrift stores and such here, but Ebay prices are way inflated and shipping is murder.  Someone needs to kickstart a decently priced player that also does Blu-Ray.) 
– Jerry Lawler is once again the unfied and undisputed champion of all the worlds, beating Eddie Gilbert to merge the prestigious Global North American title into the USWA World title.
– Your latest Memphis bullshit:  Prelim guy Ron Oakes was featured in a video package where Jerry Lawler talked about how Steve Borden started as nothing in Memphis, but changed his image and became Sting.  And since Oakes looks kind of like Sting, he's now painting his face and calling himself The Hornet.  (Memphis is like the Asylum of wrestling.) 
– Suffice it to say, the Hornet is no Sting.
– Herb Abrams actually managed to get another TV deal, with a timeslot on Prime Ticket cable.
– WCW went ahead and published all the results of the tag title tournament in the new WCW magazine, which hits the stands before the show airs.  So WCW decided to swerve their own magazine division and will be changing up finishes of the show for the 15 people who read their mag.
– Jake Roberts is definitely not coming in now, since Frey was all about guaranteed cheddar and Watts actually wants you to produce.
– Sid has been calling both sides and wants to return after summer, but Watts has no interest and isn't shy about saying so.  The WWF also has no interest, but they repeatedly deny it in the same way that they repeatedly deny everyone being on steroids, ya know?
– David Crockett is definitely not fired from WCW.
– Another innocent bystander in the wrestling scandals:  The Hulk Hogan Vitamin Company.  They declared bankruptcy after getting as high as fourth-highest selling children's vitamins at one point.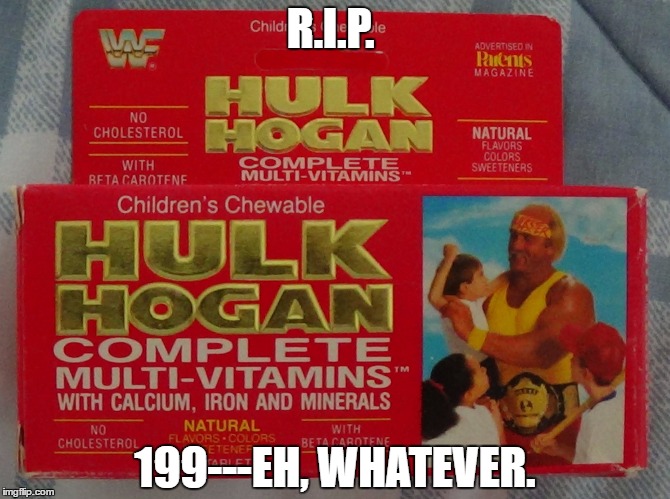 – Coming into the WWF are the New New New Samoans: Samu and Kokina, who will be feuding with the LOD.  (Man, now THERE was a gimmick that went into a completely wacky new direction.) 
– Scott Hall debuted on TV as Razor Ramone, playing a Latino.  Dave think it's a bit weird for Hall to be suddenly Hispanic, but WCW used two white guys to play black, so whatever.
– Sadly, the last set of TV tapings were in Canada, so Mountie was unable to grace those shows with his presence, since he's not legally able to use that gimmick up here.
– In the reader pages, Joel Gertner of Brooklyn, NY 11234 is looking for a regular supplier of All Japan women, UWA, Smoky Mountain and old GLOW, TNT and Pro Wrestling this Week tapes.  (Maybe he should call Rob Feinstein?)
– And finally, Tom Cole went on a radio show and revealed the details of the contract that he signed to come back to the WWF. Provisions included Mel Phillips and Terry Garvin no longer being employed by the WWF, and Cole being given a tryout as a ring announcer that would lead to a full-time job if he did well.  (This poor kid had NO clue.)