Trying these in the afternoon again because the blog is always SUPER dead after lunchtime and this will hopefully space out the content a bit more.
Previously on the Flashback… http://blogofdoom.com/index.php/2017/03/08/wrestling-observer-flashback-06-08-02/
Bill Watts continues to make friends everywhere in this issue!
– But first, Dave has the real lineup for Summerslam, and neither Hogan nor Flair will be involved in the ring.  In fact the lineup announced last time (headlined with Flair v. Savage) was just a bogus card to fake out European viewers and they're going to change it up significantly.  Dave figures most of the announced matches will take place, however.  (In fact, the lineup listed contained exactly zero matches that actually ended up occurring at that show.) 
– So they held a press conference in London and the REAL lineup is out, with Savage v. Warrior, Bret v. Bulldog, Money Inc. v. Legion of Doom and Undertaker v. Kamala.  Dave thinks a title switch in the Bulldog match is very likely.  This is the first PPV without Hogan, and current projections are that it does the lowest WWF buyrate in history.  Current guesses are anywhere from 1.0 to 1.5.  (That's a bit nutty considering the show was still two months away at that point.  But let's check the judge's scorecards anyway…and the final buyrate was actually, drumroll please…1.5.  OK, I'll give Dave credit for THAT one.)  By way of comparison, 1989 did a 4.8 buyrate, 1990 did a 3.7, and 1991 did a 2.7.  So there's a bit of a trend here.  (Lemme simplify the math a bit here…)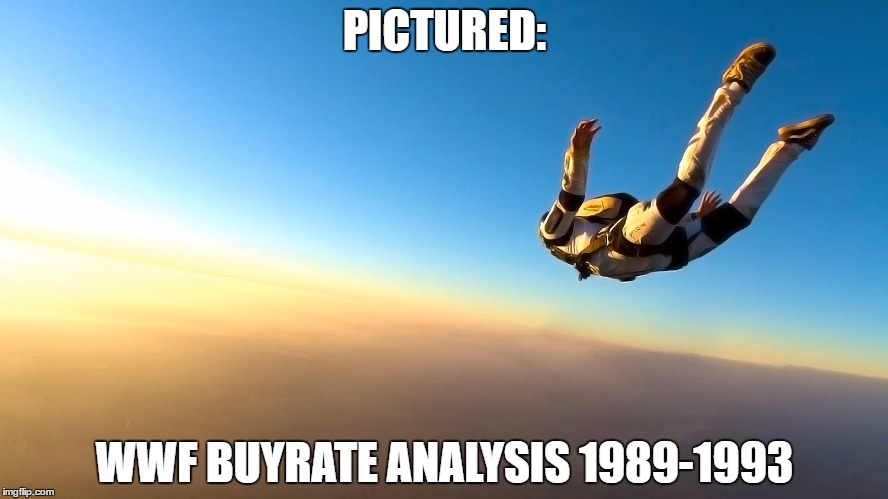 – All Japan continues to just make more money than they know what to do with, as Stan Hansen retained the Triple Crown over Kawada before a sellout 16,300 at Budokan.  They actually announced the next show, for 8/22, and THAT show was nearly sold out an hour after the conclusion of the first show.  And they didn't even announce any names!  (That would be the show where the thing we're all waiting for finally happens, I'm assuming.  Or at least I'm guessing Manjimortal is pretty excited about it.) 
– In the exact opposite scenario, the WBF is holding their inaugural PPV this weekend, and despite announcers on TV talking about how the show has been "sold out" for ages, you can still buy tickets in the balcony of the 2700 seat building that they were forced to move into.  (Alien attack threat, don't forget.  Very credible source.)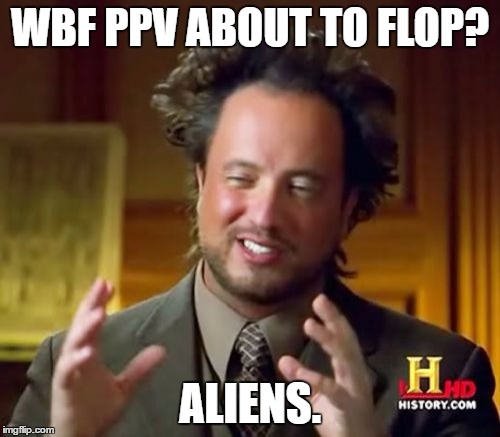 – No official numbers are released yet, but Dave estimates that about 2/3 of the current tickets are freebies and comps.  Dave is pretty sure Vince isn't going to pull a rabbit out of his hat and save this one.
– WCW is getting bit optimistic, and booked a baseball stadium for a Bash show in Charlotte on 7/18.  The show is headlined by Sting v. Vader and features a concert from the Freebirds.  (Well you can pencil in 15,000 for that alone.)  One of the announced matches is Ricky Steamboat v. Cactus Jack, which may or may not be for the US title by the time they get there.  (Did that ever happen and was there footage?  Because that match would either be BALLS OUT AWESOME or a gigantic trainwreck style clash so epic that the ring would implode and I don't feel like there would be any middle ground.  Both guys would be desperately trying to out-sell the other and fling their bodies around the ring.) 
– Clarification from Bill Watts's 10 Commandments last week, as blood will be a thing, but Bill can't legally ASK anyone to cut themselves because then someone might sue and the only thing more terrifying than Bill Watts is LAWYERS. The whole AIDS thing is kind of a touchy subject, although no one was ever documented as contracting the disease in the ring.  (And we now know that it's impossible to get it that way.  However, Hep C was, and still is, an extremely valid reason.)  Although doctors say that wrestlers aren't high risk to get it from bleeding all over each other, they are a very high-risk group in general because of all the shared needles and ring rats.  (You'd think that WCW would encourage sharing needles, because then it would cut down on needle-related expenses by 50% immediately!) 
– Oh hey, it wouldn't be a new week without Watts coming up with some new bugshit rule, and this week it's "no more chops" because it exposes the business and people should be punching each other instead.  (Has he SEEN Van Hammer work?!?)  But while the chop business has the guys rolling their eyes a little bit, the "no more top rope moves" rule is being viewed as downright insane.  Especially with the influx of smaller guys having hot matches, who are suddenly robbed of all their state-of-the-art offense.  Dave thinks that if they're going for a UWFI thing, then bless Bill's heart, but it's gonna fail spectacularly.  Basically people are now saying Bill's rules are akin to the NBA banning the slam dunk and three-point shot because neither existed when Bob Cousy played.  (They're not wrong.  Although when Shaq played, they might as well have banned the three-point shot.  HOW ABOUT IT?)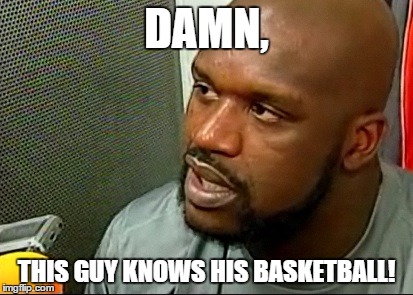 (Yeah, sports humor!  Movin' the chains!  Boom goes the dynamite!  Something something Tom Brady!) 
– Billy Graham went in for a THIRD hip operation, as he managed to threw his new hip out of place multiple times and doctors had to rebuild the whole thing again.  Basically his glute muscles tore and his hip moved all the way back to his ass.  He's gonna be in the hospital for a while.
– Dave's got nothing else going on right now, so here's his picks for the major awards here at the six month point of the year.
WRESTLER OF THE YEAR:  Toshiaki Kawada, but no one really stands out.
MOST OUTSTANDING: Manami Toyota
BEST BABYFACE:  With Hogan gone, it's probably gonna be Onita this year.  Misawa is getting close, though.
BEST HEEL:  Gotta be Rick Rude.
FEUD OF THE YEAR:  Dave thinks Moondogs v. Jarrett & Lawler, because it's carrying a dying territory.
TAG TEAM OF THE YEAR:  No standout candidate this year, but Gordy & Williams have the best shot.
BEST ON INTERVIEWS:  Paul E. Dangerously and/or Arn Anderson.
BEST TECHNICAL WRESTLER:  Manami Toyota.
BRUISER BRODY AWARD:  Cactus Jack is really just a prelim guy now, so either Stan Hansen or Kawada.
BEST FLYING WRESTLER:  Gotta be Jushin Liger.
BEST PROMOTION:  All Japan Women has the best live shows by far.
BEST TELEVISION SHOW:  All Japan.
MATCH OF THE YEAR:  Something from Wrestlemarinepiad.
MANAGER OF THE YEAR:  Paul E, duh.
BEST ANNOUNCER: Jim Ross.
– AAA is negotiating to bring Eddie Guerrero and Love Machine Art Barr in now, too.
– Dave thinks this Sabu kid who works for FMW is very underrated.
– For those who are ***** rating junkies, Dave gave a six-man from All Japan TV the full monty, with Misawa & Kobashi & Kawada beating Tsuruta & Taue & Fuchi in 37:00.  (Sounds pretty badass to me.) 
– The Global invasion of Memphis continues, with Global "president" Mike Samples doing a new gimmick where he does promos with a pastel suit and bad haircut, looking exactly like Vince McMahon.  (Who would ever buy Vince as a heel or an authority figure?) 
– Oregon, in their first show under Sandy Barr as promoter, reverted back to the normal style, since the Oriental guys are going back to the Orient this week.  In fact…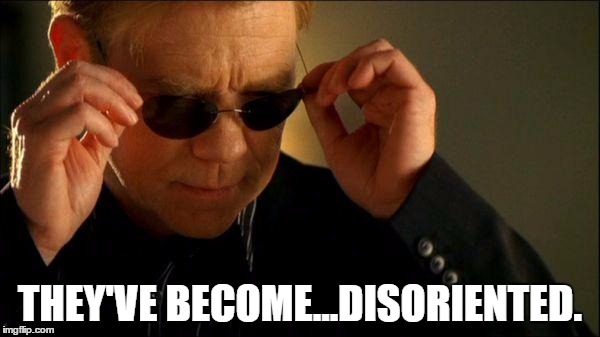 – Max Andrews held a pep talk for the boys after their latest show drew only 98 people to the Sportatorium, reassuring everyone that they have a deal on ESPN until the end of the year, so they can't die until then anyway.  (Don't you feel better about their chances now?) 
– Larry Sharpe is moving down to Florida to promote his new indy group full-time, so Glen Ruth will be taking over as head trainer for the Monster Factory in Jersey.  (Too bad he didn't stay there and spare us all the shitty Headbanger matches in the future.) 
– Jim Ross was hired as the color commentator for Atlanta Falcons games on WSB this season, which is kind of a big deal for him.
– Dave thinks the Super Invader v. Chris Sullivan squash match from the 6/2 WCW Saturday Night tapings SHOULDN'T air, but will make a "decent blooper tape" if it does.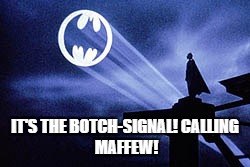 – Abdullah the Butcher was asked to put over Dustin Rhodes clean at the Omni on 6/7, and I'll give you exactly one guess what his reaction and next move was.
– The idea of Jake Roberts coming in is now buried deeper than Jake was at Wrestlemania.
– David Crockett quit WCW.
– WCW cancelled TV tapings in Rock Hill, SC and Dothan, AL because it would give away angles that are upcoming at the Clash.  (…which was itself a taped show.  Also, I'm pretty sure the 50 people in Dothan, AL won't be calling up the Observer and spoiling Clash results. Especially since nothing really happened on that show of major consequence.) 
– WCW's new plan for improving house shows:  Target markets where TV ratings are strong.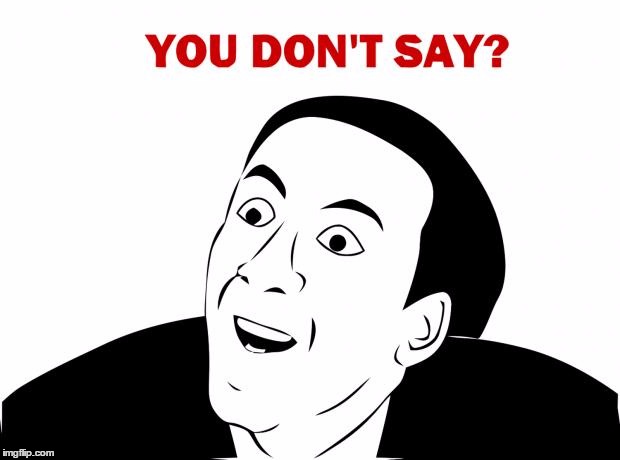 – Crazy, I know.
– Cowboy Bill is already handing out legit fines to guys for showing up late at house shows.
– Arn Anderson is headlining the next run of house shows against Sting, so he did a 5:00 job to Ron Simmons at the Omni to get ready for that.  Because WCW.
– The Freebirds are working against Gordy & Williams this month, which Dave is pretty sure will get completely ignored from the historical perspective.  Because WCW.
– Beach Blast, their new June PPV, is only at 900 tickets sold, but apparently Steamboat & Rude are planning to tear the house down in their match.  (They'd have some pretty stiff competition on THAT night!) 
– The Murray Hodgson trial is actually going to happen on 6/18, and written depositions will be allowed to be released to the public as soon as they're written, so there could be some VERY interesting stuff revealed.
– Believe it or not, Vince is negotiating with Bob Backlund of all people.  (I don't believe it!  Dave is abrogating his responsibilities as a journalist with this scandalous summation and he's obviously been eating too much marijuana.) 
– Sid's official reason for quitting:  Warrior was supposed to kick out of the powerbomb in their matches, and he wasn't having it.  He also claims that he was going to quit anyway.
– Dave thinks that Nailz's voice distortion is the best thing about the character, and only good thing about it.  Big Bossman is scheduled to be "injured" until Summerslam, so Dave suggests taking up softball.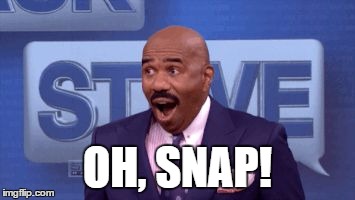 – Flair missed TV tapings this week because one daughter had a piano recital and another was graduating high school.  (Since Charlotte isn't my age, that would make her the piano recital by default.) 
– If they don't mention Elizabeth on TV this week, then don't expect to ever hear about her again.  (Well, until that 911 call…) 
– Scott Hall is shooting videos for his "Razor Ramone" character down in Florida.
– The Warrior-Shango program drew one of the lowest crowds in history in Chicago, with only 2500 people for their house show main event.
– The men who beat the shit out of the Nasty Boys a few months ago were declared guilty of battery and "mob action", and will be sentenced on 6/30.
– And finally, Dave isn't exactly sure what this says about the current product, but Roddy Piper quit and no one even noticed this time.  (Small thing by itself, but we're two months out of Wrestlemania and already we've lost Hogan, Piper, Sid and Roberts, with a LOT more to come soon!  The exodus begins…)