Previously on the Flashback… http://blogofdoom.com/index.php/2017/01/02/wrestling-observer-flashback-08-05-91/
Although last week the rumors of Flair going to the WWF were mere speculation, this week it's a different story…
– Just a month after being fired from WCW, Ric Flair will debut (in name only) on WWF syndicated TV as "World heavyweight champion", although the initials "NWA" or "WCW" will not be mentioned in any form.  Bobby Heenan will have the NWA World title belt and act as a herald of Flair, challenging Hulk Hogan to a match in the process.  This is of course incredibly historic, since it's the first time that Vince McMahon has ever acknowledged another wrestling organization on his show.  It's also the first time he'll start hyping a wrestler before the contract is signed.  (This was of course MIND BLOWING at the time, seeing the Big Gold Belt on WWF TV and the words "Ric Flair" on top of that.) 
– Vince is obviously 100% confident that he can sign Flair to a deal on 09/01, when the WCW contract expires, although he can't even legally negotiate until that date.  Jack Petrick and Jim Herd made yet another last-ditch effort to bring Flair back, with the common feeling being that Flair was offered the job of booker, although the details of the super-secret meeting were actually sealed by confidentiality agreement.  Dusty Rhodes has been living on borrowed time in the job, and so has Jim Herd, but rumors subsided once Flair turned down the offer.  Jim Herd's own contract comes due in 01/92, and he's taking ALL of the heat for the state of the company right now.  Although Petrick had demanded a written plan from Rhodes & Herd to turn the company around, it doesn't appear that Petrick will be making any moves at this point, or at least not until Herd's contract is up.  Dusty's contract runs until 01/93 and would cost millions of dollars to buy out, so he's safe for purely economic reasons.
– Rumors are rampant that Flair will make a surprise appearance at Summerslam, but legally that can't happen.  However, word is that Vince is not going to hold off the Flair-Hogan program until Wrestlemania and he'll go right into it when Flair debuts in mid-September.
– And once again, the name of Bill Watts is coming up with regards to the future of WCW.  He actually gave an interview with the Torch on 8/1 where he pretty much dared Petrick to hire him for Jim Herd's position and give him a cut of any revenue in lieu of a salary.  Bill Watts on the corporate structure of WCW:  "Turner Broadcasting has turned into a bunch of feudal systems where every head of his division wants to cover his own ass, and here's Jack Petrik, who doesn't know shit about wrestling and he's hired a guy who's a complete idiot.  Herd is a kind of guy who is a complete back door artist.  He is a corporate animal."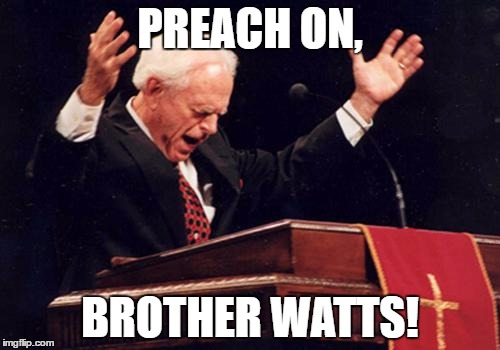 – Speaking of amazing performances, Cactus Jack and Eddie Gilbert put on a crazy three-match brawl at the Joel Goodhart show in Philly this past week, which pretty much earned Jack his WCW job again.  They did a falls count anywhere match running 16:00 that was said to be ****3/4, then a stretcher match which went 10:00 and hit *****, and finishing with a cage match that actually disappointed because the crowd of 562 was burned out from the previous matches and many were already gone after four hours.  The cage match, said to be ***1/2, ended in a double DQ after they brawled all over the building.  (As I think I've talked about before, this was actually an incredibly historic show, because Jack springboarded back to WCW with a renewed push this time, and also the match became the Holy Grail for tape traders for years afterwards.  But most importantly, the success of the match, creatively speaking, led Tod Gordon to buy out the territory from Goodhart in 1992 and form Eastern Championship Wrestling based around the garbagy brawling that got over so big here.) 
– For those who have been losing faith in the sanctity of bodybuilding competitions after news last week of the WBF being fixed, FEAR NOT.  Vince McMahon actually gave a statement to the bodybuilding magazine that reported this travesty of justice:  "It was a complete shoot.  I didn't care who won.  The Weider Organization is doing everything they can to discredit us."  (Well I'd say that clears everything up) 
– In an effort to get his bodybuilders over as personalities, Vince is planning on launching a TV show on USA, although it won't an ESPN-style muscle show because "watching bodybuilders flex is as boring as watching paint dry", in Vince's words.
– In Mexico, Octagon is facing charges from a fan who claims that the luchador made homosexual advances towards him.  In fact, the story gained so much traction in the tabloids that Antonio Pena issued a statement to the papers that made the front page:  "Octagon no es homosexual!!"  (Lesson from this:  Do not be gay in Mexico.  And once Trump is sworn in, it's probably a good plan to be neither gay NOR Mexican in general.) 
– Akira Maeda is trying a new tactic for his RINGS promotion, as he did a job to Dirk Leon-Vri in the main event of his latest show because his belief is that with such a limited pool of opponents, he needs to put as many people over as possible.  (Now there's a wacky idea.) 
– Dave was really disappointed with the Global lightheavyweight tournament shows on ESPN this week, because the division needs to have guys who work a different style and do things the bigger guys can't.  In this case, it was just typical wrestlers who happen to be smaller, and only Lightning Kid stood out as something different.  (Maybe they should rebrand it as 205 Live?) 
– Jerry Jarrett settled his issues with the Mid-South Coliseum and they'll return on 8/5, mostly because the Coliseum was losing too much money without Jarrett on a weekly basis, and they blinked first.  The feeling was that booking WCW shows could make up the lost revenue.  I'll give you a minute to compose yourself after laughing yourself to death.
…
– OK, let's continue now.
– Speaking of hilarious, Joel Goodhart is promising (but not OUTRIGHT promising, but still promising) that the 9/21 show will be headlined by Flair v. Terry Funk.
– Over to WCW, where Barry Windham saved Ron Simmons from a Lex Luger beatdown, thus finally picking a side and going babyface.  Dave is STILL bothered by who is going to pay out the bounty on the Yellow Dog, however.
– The Patriots debuted and immediately flopped.
– Kevin Nash is back as Oz and the people HATED it every time he came out, with the reaction getting worse each time.  Dave thinks they have to keep pushing him to justify the expense of the gimmick.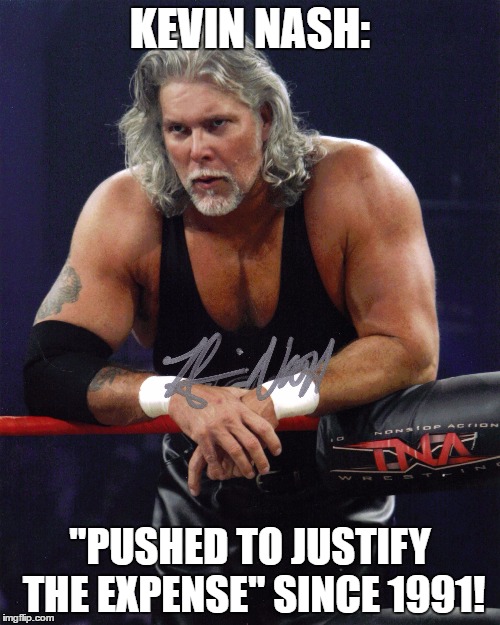 – Dave thinks that maybe they could have saved themselves thousands of dollars by actually ASKING A WRESTLING FAN if they'd like to see this kind of gimmick before rolling it out.
– Rick Steiner & Bill Kazmaier are working as a regular team now since Scott Steiner is out until the new year, although Rick has a bad elbow so Bill had to carry the matches and thus you can imagine how bad they ended up.
– The lightheavyweight tournament proceeded with such huge names as Richard Morton and Bradstreet advancing, as Dave notes that putting TV jobbers really makes it seem important from the get-go.  (Maybe they can rebrand it as 205 Live?  Oh wait, already used that one, sorry.) 
– The awesome trio of Big Josh, Dustin Rhodes & Tom Zenk won the six-man titles from the Freebirds.  Yes, those are still a thing.
– What would turn out to be a pretty awesome storyline started at the TV tapings, as someone delivered a big box to Sting and Abdullah jumped out and attacked him.  (This actually does lead somewhere!) 
– Eddie Gilbert had talked himself into a job, but already talked himself out of it again by no-showing the tapings because he didn't want to be a babyface.
– Indy wrestler Van Hammer will be coming in as a headbanger at some point.
– Jim Cornette sent a funeral wreath to Jim Herd's offices in sympathy for killing the promotion.  (So mean and yet so hilarious.) 
– There's strong rumors of a bloodletting after the Bash tour, mainly the guys who were under contract where everyone including the company had forgotten about them.
– WCW will be publishing a comic book under Marvel this fall.  (And what a comic book it was!) 
– Missy Hyatt will apparently have a segment on the Power Hour called "Missy Does Mail".  Dave claims innocence and swears that he never saw that movie.
– TBS sent out promo materials for the home video release of the Great American Bash '91 show, featuring the main event of Lex Luger v. Ric Flair and the mixed six-man match in the cage, neither of which actually happened on the show.  Because WCW.
– To the WWF, where they did Wrestling Challenge tapings on 7/30 in Portland ME, and Bret Hart "stole the belt" from Curt Hennig for an angle after a squash match, leading to Hennig working his next squash without the belt.  Read into that what you will, Dave notes.
– Also, Slaughter did a job for Jim Neidhart, but he was wearing his old outfit again and the WWF photographer was taking tons of photos for the magazine, so you can also read into that what you will.
– Dave is pretty sure that Mountie is going to undergo a character change while "in prison" after Summerslam, thus explaining the dropping of the gimmick in Canada.
– Warrior no-showed a bunch of dates these past two weeks due to some sort of personal issues.  (Cue ominous music here…) 
– And finally, wrestlers were told on 7/29 that steroid testing will begin right away, so everyone needs to get off the juice immediately.  (We're still waiting.) 
–