"In memory of SD Jones" starts the show and in a touching tribute Teddy Long appears dressed as Ron Burgundy.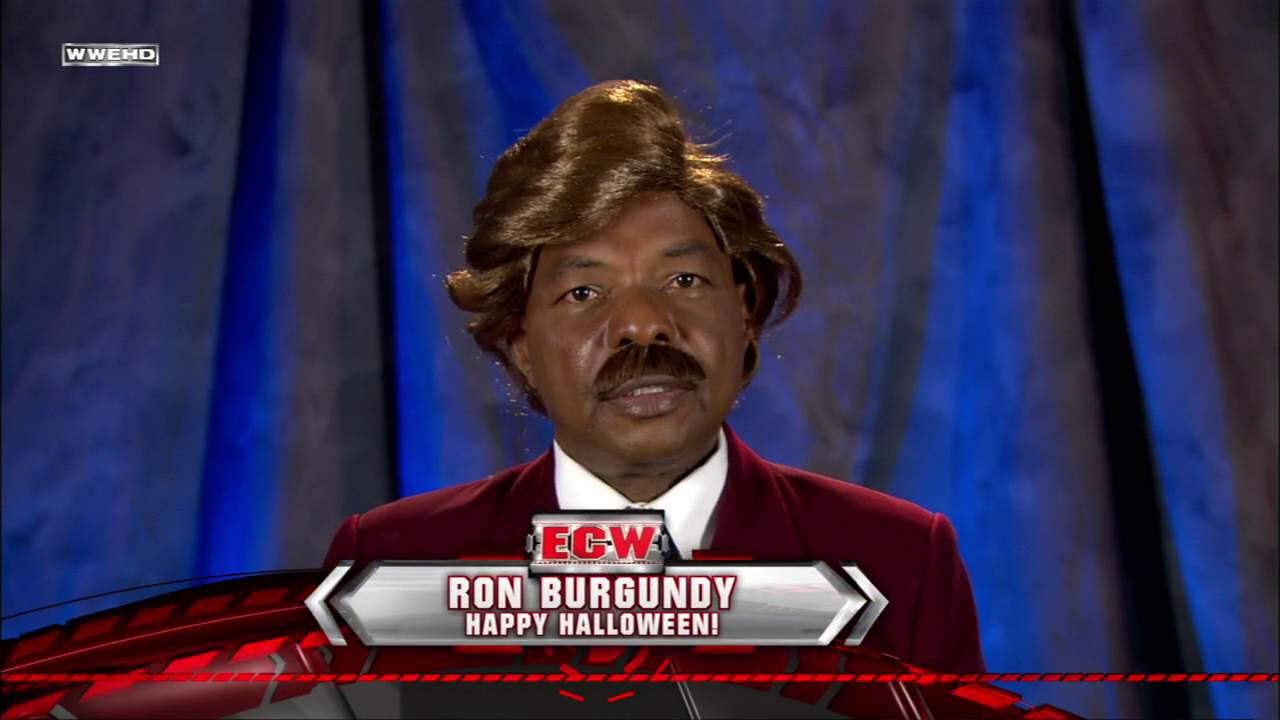 We're in Laredo, Texas for a shorter-than-normal episode because of reasons.
We're in Las Vegas, NV and we start with an even-sweatier-than-usual Mark Henry. We get clips from last week of Henry's destruction of Jamie Noble and Matt Hardy. Tony Atlas demands a title shot for Henners but Teddy disagrees and makes Henry one of the choices at Cyber Sunday for a title match. Henry stares down Teddy until Air Bourne's original (superior) theme interrupts things. Bourne offers Henry a hand-shake but retracts it while grinning to show his alliance with The Riott Squad and guaranteeing he's going to get his wig split.