"In memory of SD Jones" starts the show and in a touching tribute Teddy Long appears dressed as Ron Burgundy.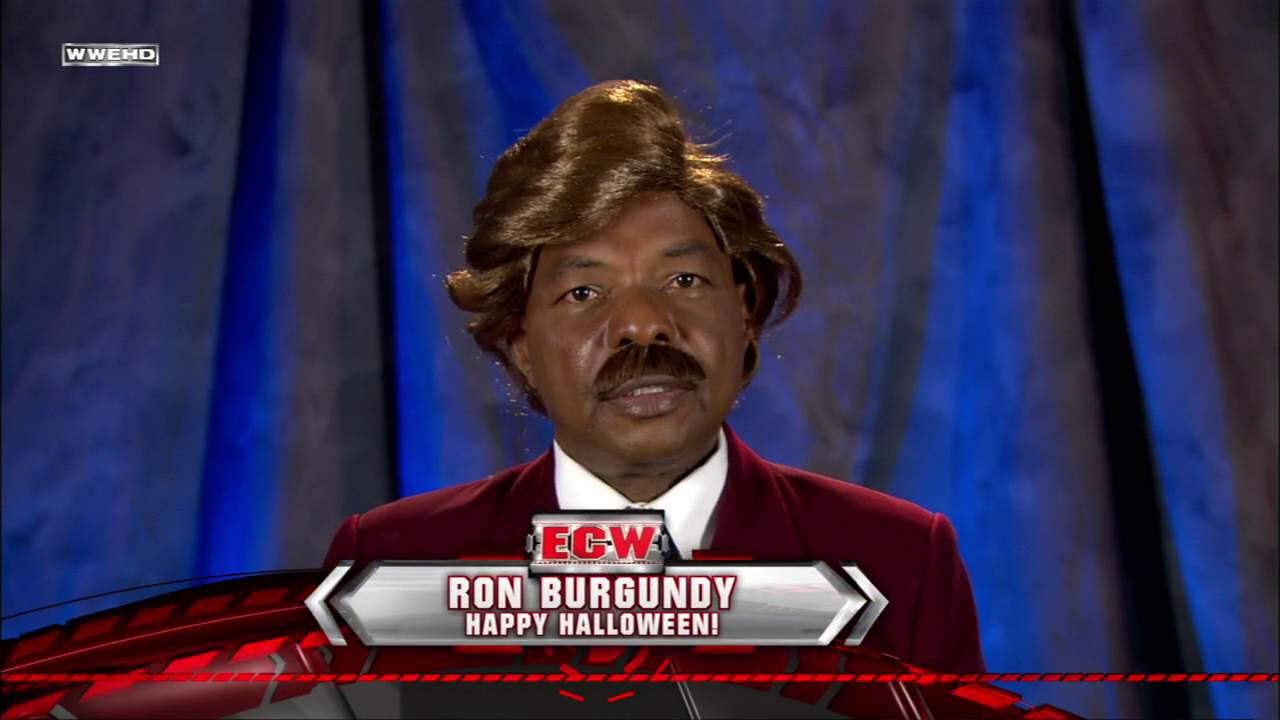 With the scheduled performances this year, there has probably been enough musical performances at Wrestlemania to fill out an entire concert, even leaving out the "America the Beautiful" singing.  Does anything stand out for you as the Savage/Steamboat (or perhaps more appropriately, the Taylor/Bigelow) of music?  I'm guessing either Motorhead at X-Seven or Limp Bizkit at XIX.
 Oh dude, don't even give them any more stupid DVD ideas.
That being said, I'd have to go with the D-X house band at Wrestlemania XIV as far as memorable performances go.  They were terrible, but it was so clearly the start of a new era for the promotion and fit perfectly with the impending takeover of the show by D-X.