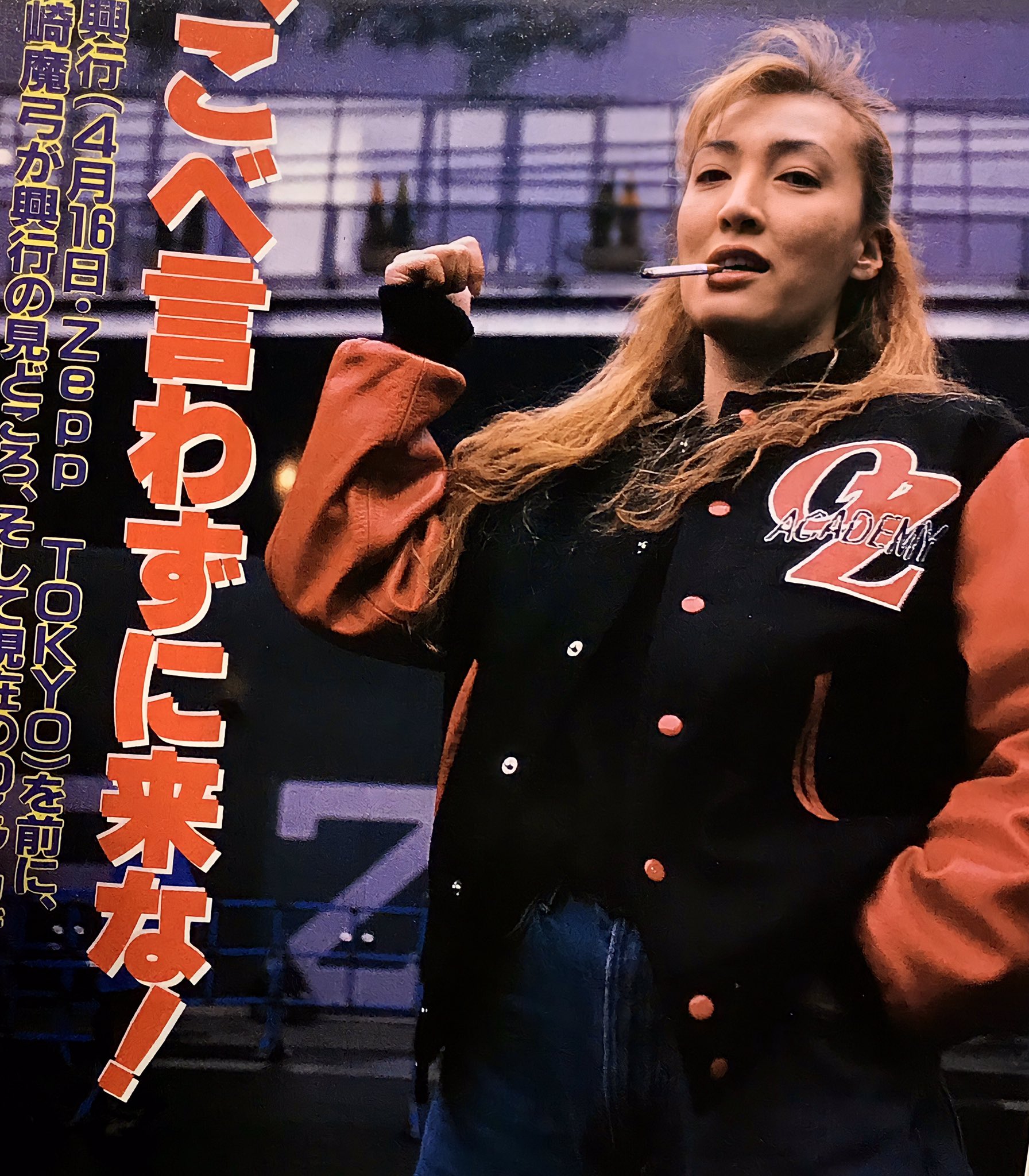 JOSHI SPOTLIGHT- MAYUMI OZAKI:
Billed Height & Weight: 5'2″ 125 lbs.
Career Length: 1986-today (still wrestles!)
-One of the great wrestlers I consider JUST outside the "Pillars" of joshi's all-timers is Mayumi Ozaki- some place her on that tier or near it, while she remains pretty obscure in the West despite STILL being around as an active wrestler (she runs her own micro-promotion, OZ Academy). Truth be told, she was one of the wrestlers who took the longest to really impress me, because she wasn't as flashy as many of her top-tier contemporaries… but the more I watched, the more I considered her one of the very best, and possibly the most versatile of the elite workers, able to easily do technical, high-spot, and hardcore stuff without missing a beat. Her bloody brawls are spectacular, as unlike most garbage wrestlers, Ozaki was well-trained and had a great, natural sense of timing- the first "Dress Up Wild Fight" against Dynamite Kansai is one of wrestling's all-time best Hardcore matches. She's equally gifted at "GO GO GO!" move-fests, hardcore brawls, nasty heel dominance or being a scrappy underdog.
One of the highest compliments I can pay her is that I still enjoy her completely nothing midcard bouts against losers and bad workers- she even did the near-impossible and had a decent 18-minute match… with NUMACCHI! Anyone who's seen the weak, clumsy offense of that comedy wrestler knows that should be impossible, yet Ozaki made the match work through selling, timing and building everything so that it wasn't utter garbage. Her snide glee in causing damage was amazing to watch- she was just like Las Cachorras Orientales, but in a more Satanic, "you need to suffer more" kind of way that delighted in people's pain (whereas LCO seemed more like they were just crazy unhinged lunatics)- she was called "Devilish" for a reason. Like, when people kicked out of Ozaki's big moves, you actually saw this SMILE come across her face, like "Oh yay- now I get to do more nasty stuff to them".
Like, some heels in joshi were unpleasant, but Ozaki treated opponents like they didn't invite her to their child's christening.