Well, since I was talking about Flashbacks this weekend, might as well do another one.
As a note, I write this directly in the blog editor, so I've never had a copy of them saved on my computer…UNTIL NOW!  Yes, thanks to blogbooker.com, I was able to create archived versions of every Flashback from 2016 until today, and they are now available as a part of the rant archives in very large Word documents.
https://blogofdoom.com/index.php/buy-the-full-rant-archives/
OK, that's enough cheap plugging.
– In the top story, it's back to Orlando for the Disney tapings, and…not much happened.  There appears to be a new policy in place where the Disney tapings are only for filling time on Worldwide and all the major stuff now happens exclusively on WCW Saturday Night, which makes sense because it's only shot a few weeks at a time.
– On these Disney tapings, Barry Darsow debuted as the Blacktop Bully, sitting in the stands with a loud horn playing an obnoxious fan.  This is actually an inside joke, portraying the heel fans who boo Hogan and won't play along with the "proper" way to react to stuff.  (Maybe HE'S the one who's been booing Roman all these years!) 
– Honky Tonk Man also debuted and got over to a level that WCW considered to be big.  Of course, when the crowd is told who to cheer, it's hard to judge.  He'll be feuding with Johnny B. Badd.
– The Bruise Brothers came in and got a bunch of wins over jobbers, and then got completely squashed by Hogan and Sting in a Worldwide main event in 45 seconds.  (And…that's why they didn't stick around, I'm assuming.) 
– The triangle match at the Fall Brawl PPV will now be Sting / Vader / Guardian Angel instead of the previously announced Sting / Vader / Flair.
– At some point in the fall, Steve Regal loses the TV title, although there was no indication of who actually had the belt during the tapings.  Dave's best guess is Jim Duggan.  (Maybe if he was working as a janitor and accidently found it in a garbage can.  God, can you even imagine how stupid it would be to put a major title on JIM DUGGAN in 1994…)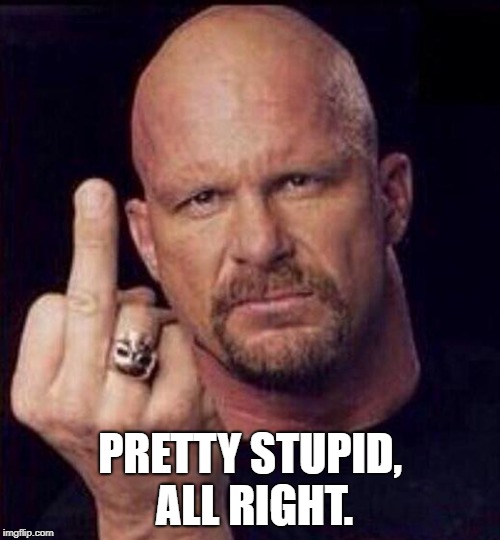 – (Sorry, Steve, that's probably still a sore spot.) 
– Also, Harlem Heat is getting a big push, although they had been talking about debuting a new manager with references to a cellular phone, and that never transpired and in fact just appears to be more inside humor by ribbing Paul Heyman.
– Also debuting and getting a huge push as a killer bodyguard:  Meng.
– To Smoky Mountain, which set their all time record for attendance and gate with "Night of the Legends", drawing 5000 people paying $40,000 in Knoxville.  (And that proved to be the peak of the promotion as well, setting up a rapid decline and death relatively soon afterwards.)  It was said to be a tremendous live show.
– Dave notes that although the show was huge, there's trouble brewing for Cornette.  (Yeah, I know, I just said that.  Try to keep up here.)  The involvement with the WWF has basically exposed his character to the point where he can't be the top draw in his own territory any longer, and even worse his "friends" in the WWF have begun picking off his top talent at will.  (Well, he's still got Tracy Smothers at least.)  Cornette actually foresaw that exact thing happening, which is why he resisted going national in any form, because he didn't want the product exposed to an audience that might lead the big dogs to steal his guys.  (Paul Heyman, on the other hand, specialized in using guys that no one in their right mind would possibly want to sign away because they were so terrible outside of ECW's protected atmosphere, and anyone with a half a brain could tell that.  So of course WCW signed all his guys away.) 
– Beyond talent losses, the mistakes are starting to pile up on Cornette.  Jake Roberts was a major timebomb that blew up in his face.  Tim Horner had a falling out and is now running opposition in the area.  Chris Walker was pushed as a major heel for, like, a week and it failed so badly that even Cornette gave up immediately.  Even fate is conspiring against him, as young Chris Jericho suffered a broken arm while practicing the shooting star press in Cornette's pool and had to work the show against "vehement" orders from doctors not to do so.  (True story!  Jericho's rendition of the whole thing is hilarious, and he's told the story in a few places.) 
– Also making friends, the Gangstas.  They actually taped a promo where they talked about how glad they were that Martin Luther King was murdered, and paint "X" on the foreheads of jobbers that they beat.  Some stations are already threatening to cancel the show over them.  How far is too far?  When crowds decrease.  (Even Cornette admits that the Gangstas went too far.) 
– Also, Cornette has started reneging on stips already, like advertising a hair v. hair stip in a match between the Rock N Rolls and Lee/Candido, with Tammy putting her hair on the line against Ricky's, and no one actually getting shaved bald at the end of the show.
– Dave gave the Thrillseekers v. Heavenly Bodies match where Jericho bled all over the ring ***1/2, by the way.
– Anyway, back to Cornette's ongoing promotional problems, namely ignoring big stips in his matches.  In this case, Morton was pinned by Chris Candido in the match in Johnson City where he would have his head shaved if he lost, but it was due to interference from the Gangstas.  So, Cornette's philosophy goes, since the babyface was screwed and the fans don't really want to see the babyface get humiliated, it's OK to screw the fans and not adhere to the stips.  In this case, Ricky begged and pleaded with the fans not to allow the haircut to happen, and then attacked Lee & Candido before they could cut his hair, before brawling with them back to the dressing room.  This was actually booed out of the building by the crowd, who had paid to see someone get a haircut, and Cornette freaked out about the reaction backstage, thinking he had killed the town.
– Masa Chono won his third G-1 tournament, beating Power Warrior in the finals on 8/7 with an STF at Sumo Hall.  Most of the gambling money was on either Riki Choshu or Fujinami, as BIZARRE as it sounds to actually bet on a pro wrestling match!
–  Dave heard that the Steve Williams title win over Misawa was a ****1/2 match.  (I feel like we missed that one in all the steroid trial madness, what with Dr. Death ending a TWO YEAR title reign and all!)
– Down to Memphis, where Sid Vicious has actually been a draw on this run, boosting the weekly house to 1700 people three weeks in a row.  The main event of this week's show was actually Doug Gilbert beating Brian Christopher, but Sid's appearances on each of the shows clearly is the draw.
– Back to SMW, where Chris Candido turned on Brian Lee and brought in Boo Bradley to replace him.  Boo is played by John Rickner, playing an "idiot savant" type of character based on Boo Radley from "To Kill a Mockingbird."  Chris and Tammy lead him around on a leash and the idea is to the old Rick Steiner Varsity Club angle with him.  (That would be Ballz Mahoney, of course.) 
– Chris Benoit and Al Snow reportedly had a ****3/4 match in Snow's hometown of Lima, OH on 8/7, although they only drew 75 fans.
– John Tenta was pulled from working indy shows in Canada because Titan is being a real dick about blocking him from working anywhere until 10/2, with the idea being that they don't want him going to WCW.  No one had actually heard about him even talking to WCW before now, in fact.  (Well, I guess Dave got the scoop here!) 
– ECW will be debuting on the Sunshine Network in Florida soon, and they've got some other cable sports network deals in the works.
– GWF continues to shamble on as a zombie promotion, with a construction company owner now taking over as money mark and Michael Hayes doing the booking.  He's instituted a "no drinking" policy in the locker room.  The wrestlers are a tad spicy about that rule, especially considering who is preaching it.
– The E! Network did a week-long feature on WCW, highlighting Steve Austin, Johnny B. Badd and Sting.  Austin apparently came off great on the shows.  (Please, like some guy with black tights and boots would ever get over in mainstream media.) 
– Hulk Hogan was asked to do the job to Ric Flair for the 8/24 Clash main event, but he refused.  Dave is SHOCKED.
– Ric Flair did interviews on TV building up the Clash where he promised the "Ultimate surprise" to help him against Hogan, and you know where that talk has led to.
– So in this week's "inside reference translated into English" feature, Dave talks about Bobby Heenan complaining about "bald headed guys tape recording everything".  This was actually a shot at Howard Finkel, because the Fink didn't attend Joey Marella's funeral and WWF hasn't even acknowledged his death yet.  The specific comment refers to Finkel's job of taping all the WCW hotline segments and playing them back for Vince.
– Ric Flair is telling people that he's not retiring now, but when he does retire, it'll be a real retirement and he won't do any comeback matches.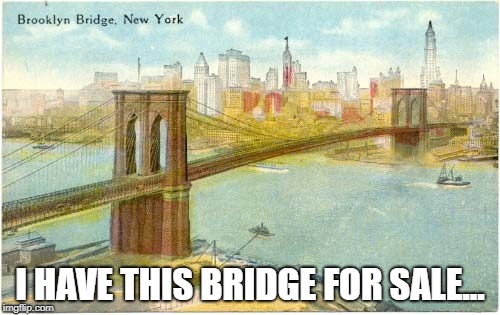 – As for the Sting-to-WWF rumors, his contract expires at the end of the year, but why would he go to the WWF and do more work for less money?  Apparently he's reached a verbal agreement with WCW for a renewal anyway.  (Maybe even with some kind of deal where he only has to work a certain number of dates and can sit in the rafters for the rest!) 
– WCW was pushing the "New #1" slogan on TV all week, although Dave would be much more impressed if they were actually #1 in anything before spending money on slogans.  In fact, they're #3 in a two promotion house show war.  (OUCH.)  And while Dave is on the subject, what exactly is "New Generation" about the WWF right now?  37 year old Bret Hart?  35 year old Kevin Nash?  41 year old Randy Savage?  36 year old Lex Luger?  As a result, Dave will be debuting the new slogan for the Observer:  "We're #1 in photography!"  (Dave is getting SPICY!  I like it!) 
– Jeff Jarrett v. 1-2-3 Kid was supposed to be at Summerslam, but Kid is injured again and so Mabel will be taking his place.  (That's…quite the substitution.)  Also, Walter Payton will be in Razor Ramon's corner against Diesel, so look for a title change there.
– Bob Backlund is taking his heel turn so seriously that he will no longer talk to fans or sign autographs.  Dave thinks this is all coming 10 years too late.
– Despite all rumors to the contrary, including those spread by Dave himself, Chris Benoit has not talked to anyone in the WWF.
– Steve Lombardi has switched his gimmick to Abe "Knuckleball" Schwartz on the B shows, playing off the baseball strike.
– Speaking of people who tease retirement and then return, Jacques Rougeau will be announcing a retirement show at the Montreal Forum on 10/21 against Pierre, with expectation being a crowd in excess of 15,000 to see the end of the legendary Rougeau wrestling dynasty.  (Until, you know, he comes back multiple times to diminishing returns, with less hair each time.)
– And finally, remember that episode of All-Star Wrestling I did with "Rookie of the Year" Steve Travis who no one had ever about before?  He actually writes in here!
I'm about halfway through with your 7/18 newsletter and was fascinated by it. It brought back many memories for me of the Zahorian saga. Here's another chapter for you. In 1984, I was involved in a terrible auto accident in which I incurred a spinal cord injury. I now struggle to walk with two canes. I was convicted of vehicular homicide because another man was killed. I had passed out at the wheel while under the influence of Placadyl, a drug I had gotten from Dr. Zahorian. After six months of hospitalization, I did nine months in the big house. It was a terrible place.
My ex-partner, Quick Draw Rick McGraw overdosed on the same drug. It was one of his favorites. I guess you know what happened to him. He was a good kid and we had many good times together.
I was named rookie of the year in the WWWF when Vince Sr. was around. He was a prince of a guy. His son is a scumbag in my book. I was coming into the WWWF as Stevie Valiant to join Johnny because Jimmy was on the outs with Vince Sr. We were going to get the straps. So after dying my hair and buying $500 worth of fancy Stevie Valiant gear, a week before I report, Vince Sr. called me to say he made up with Jimmy and he wanted me in as a babyface instead. My big chance was down the tubes. But Vince Sr. kept me in the middle and paid me $1,500 a week as Steve Travis and never beat me on television.
I was the one who introduced Bill Dunn to Dr. Zahorian. We went to high school together in Charlottesville, VA although he was older than I was. "Coach," as we called Dunn, was a real piece of work. I could give you chapters about him. But he was a real piece of s— for turning in Zahorian. I feel badly about that. Dunn has now become a born-again Christian to appease his conscience I guess.
Steve Musulin
– I'm always fascinated to learn stuff like that.