It's the first day of February, and the first Flashback of the month.  Hopefully the weather will flash back to being warmer than the interior of my deep freeze again sometime soon.
And speaking of ice cold, we've got WCW to lead off the new this week…
– It appears Slamboree 94 did a 0.48 buyrate, or 108,000 buys.  That's down slightly from Spring Stampede and it should be considered a good sign since there was "only five weeks between shows".  (Holy shit, these days we're BLESSED to get five weeks between 4.5 hour PPV shows!)  On the bad side, paid attendance was on the order of 2700 people, which is kind of a disaster.
– Next up for WCW is Clash of the Champions on 6/23, with Hulk Hogan making an appearance and Flair v. Sting to unify the titles as the new main event after the booking committee changed their mind about whatever it was supposed to be before.  It'll also feature Nasty Boys getting a rematch for the tag titles, Larry Z defending the TV title against Regal, Steve Austin defending the US title against Johnny B. Badd, and more! (That show is 100% on my redo list when we get there, if not sooner.) 
– Speaking of card subject to change, the new main event of the Bash PPV on 7/17 is now Flair defending his newly unified title against Hulk Hogan, so they're going to do the big gamble on Hogan saving their PPV business right away instead of holding it off as planned.  (Well, the show did a hell of a buyrate, so I'd say it worked.) 
– Down to Mexico now, as AAA drew an astonishing 18,000 fans to TripleMania in Tijuana to witness Konnan beating Jake Roberts in a hair v. hair match, which earned Roberts a $20,000 payoff but left him looking like "Uncle Fester from the Addams Family."  (Well at least it grew back eventually.  Sort of.)  The match, and overall show, were both pretty bad.
– As a note, young Rey Mysterio Jr, who wrestled in a trios match on the show, is billed from Mexico but Dave thinks he might actually be from San Diego.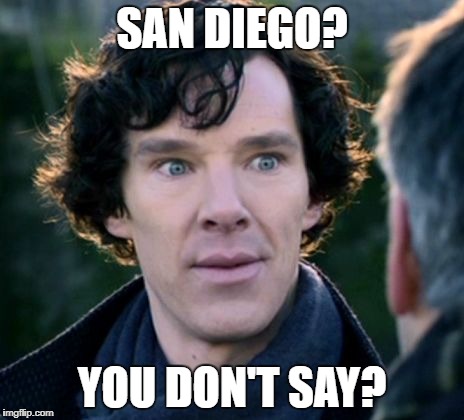 – In his notes on the hair v. hair match, Dave says that Jake was seconded by "the world's largest portable pharmacy, the Warlord."  Also, Konnan wore his aborted Max Moon robot suit gimmick to the ring so that he can hopefully get it over and then stick it in Vince's face.  (Sadly, that never happened, although it would have been great had he done so.) 
– Ray Canty, aka Ray Candy, died of an apparent heart attack on 5/23 at the age of 43.  He was last known as Kareem Muhammad in a team with Leroy "Elijah Akeem" Brown (real name Rochester), who also passed away a few years back.
– In a bit of an unfortunate segue from that, Brian Lee debuted as the Undertaker on the WWF TV tapings on 5/24, managed by Ted Dibiase.  Some fans were dumb enough to believe it was actually Undertaker, but they were in the extreme minority.  Even then, once the match started, everyone knew it wasn't him, resulting in "bullshit" chants that will need to be edited off the show.  When his interviews air, Mark Calaway will re-dub the lines, so it sounds like the "real" Undertaker doing the interviews.  Long term, the plan is for Undertaker v. Undertaker at Summerslam, with Lee turning on Dibiase so that the two Undertakers can "be together".  (uh…)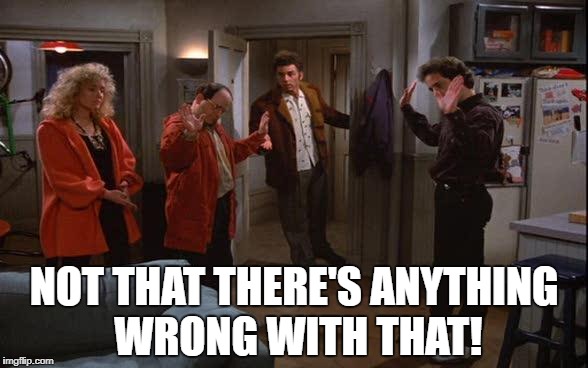 – To Japan, where Dave watched the Champion Carnival finale with Kawada over Williams, but he would NOT give it ***** like others have, putting it at ****1/2 instead.  (And y'all gave ME shit for only rating the Rumble at ***!) 
– He did, however, give the Great Sasuke v. Wild Pegasus match that headlined the Super J Cup tournament, that ***** rating.  He called it arguably the best match of the year.  (In a year with Michaels v. Ramon, that's an argument you're not gonna win.  Also, I forgot if this was the match where Sasuke smashed his head open and cracked his skull bone, but Dave doesn't say anything about it so I assume not.) 
– Dave also saw the Liger v. Sayama match, and said it was incredibly sad, giving it the big fat DUD and saying that it was like watching Roberto Duran trying to fight while fat and old.
– Although All Japan wanted to push the Heavenly Bodies as a big deal, Tom Prichard is already getting injured and they're done as a featured team.
– Sadly, the negotiations between Antonio Inoki and Atsushi Onita have already fallen through, because Onita is full on fucking batshit crazy and wanted to win an electrified barbed wire match, and Inoki didn't want to agree to those terms.  (Forget the match, they should have taped the negotiations!  It probably would have been 1000x more entertaining than whatever bullshit match they put together.) 
– Minoru Suzuki beat Maurice Smith in the main event of Pancrase's biggest show to date, on 5/31 at Budokan Hall.  (It always trips me out to read about names like Suzuki who are STILL ACTIVE and amazingly putting on ***** matches 24 years after this was originally written.) 
– Eddie Gilbert walked out in the middle of a show in Memphis because he was mad about losing his spot on the card to Dream Machine.  (Tick tock…)
– To SMW, where the Dirty White Girl angle where she was DDT'd by Jake Roberts got over so well that one of the fans in the building actually called 911 and demanded paramedics come save her, and when they got there they were even convinced that she needed to go get help.
https://www.youtube.com/watch?v=pTHlPLHXyXA
–   Joey Styles quit ECW largely because working all night with the production crew was killing his day job due to getting no sleep.
– Cactus Jack is coming into ECW for two matches, so Tod Gordon is trying to book his personal dream match:  Jack v. Sabu.
– Dave has a new feature this week that's like something out of one of these!  So I proudly present…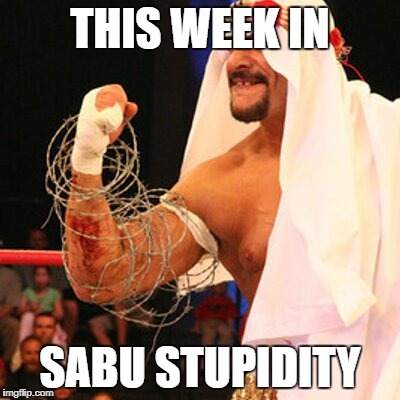 – Sabu was working with Al Snow in Taylor, MI, and tried to break a table after losing, but the table didn't break and it took five moonsaults and a butt drop to finally shatter it, resulting in shin injuries from the repeated moonsaults.  The next night, he did a quebrada on Snow, who was on a table, and broke his hand again because he didn't want to get surgery to fix it in the first place.  Dave once again hopes that he saves his money because his career is likely to be a short one.  (Well, he didn't.) 
– The current sleazy hotline ploy in WCW is that they're running a deal on TV where Hulk Hogan wants fans to call into the hotline and say whether they want him to face Ric Flair or not, and what fans think of him.  (Best $900 I ever spent.) 
– According to WWF sources, Hogan's contract expires December 31 1994, with Hogan appearing on three Clash shows and three PPV shows, at $300,000 per show.  Plus 25% of any PPV revenue increase over current averages.  If he works house shows, he gets 25% of the gate.  He gets 65% of merch income, which means WCW actually LOSES money on Hogan's merch.  So now break-even point on a PPV is 116,000 buys, or a 0.52 buyrate.  So to equal the money they were making in profit before he came in, they need to increase their buyrates to 0.87 per show, which most are skeptical of them pulling off.
– Roma & Orndorff will be known as "Pretty Wonderful" now.
– Steve Austin worked without Col Parker at the Disney tapings, so they're done.
– Terra Rizing won a squash match for the 7/2 show, working under his real name of Paul Levesque.  (That of course got tweaked into Jean Paul Levesque.)
– Barry Windham suffered yet another devastating knee injury against Flair.  Dave notes that many, many people are somewhat skeptical of that one.
– To the WWF, where tryouts were held for Bruiser Mastino, Vladimir Koloff and Austin Steele.  (Mastino sadly got a job and I'm sure we'll hear about that soon.)  Typhoon also returned to fill in for Earthquake in the Yokozuna feud, and Ray Rougeau and Virgil appear to be some kind of new babyface team.  Jack Tunney did an interview where he introduced the 8 participants in the King of the Ring tournament, and accidentally said "Double J, Jerry Jarrett."  It'll be redubbed in post.
– Bret Hart will have a family member in his corner for King of the Ring, so that should be either Neidhart or Davey Boy, since both are on WWF's radar.
– And finally, the USA Network is considering doing a "Best of RAW" all-nighter.  (Jesus, the show was only a year old at that point and they were already up their own ass.)