It's time for SLAMBOREE.
But first, Vince gets lucky in court.
– US District Court Judge Jacob Mishler decided to drop two of the five charges against Titan Sports.  The charges were that Vince was distributing steroids to Titan Sports or vice versa, and since Vince is 100% owner of Titan clearly it was ridiculous to have two different charges alleging distribution to himself.  So with those gone, that leaves the following three charges against Vince alone:
*A conspiracy charge against McMahon and Titan Sports to defraud the United States and the Federal Drug Administration by impairing, impeding and defeating its efforts to regulate and control the manufacture and distribution of steroids within the United States; to introduce and deliver into interstate commerce with the intent to defraud and mislead, drugs that were misbranded in that they were prescription drugs distributed without a prescription; and to knowingly distribute and posses with intent to distribute steroids for use in humans other than the treatment of disease pursuant to the order of a physician
*On or about October 24, 1989, McMahon and Titan Sports together with others including Zahorian knowingly and intentionally possessed with intent to distribute to a WWF performer a substance containing anabolic steroids for use in humans other than for the treatment of disease
*On or about April 13, 1989, McMahon and Titan together with others including Zahorian knowingly and intentionally possessed with the intent to distribute to a WWF performer a substance containing anabolic steroids for use in humans other than for the treatment of disease.
So with only three counts remaining, Vince's potential jail time is maxed out at 11 years and $1 million in fines.  Vince's legal team had attempted various arguments to have the charges thrown out, but the trial will still commence as planned in July.
– Of note, the court also ruled that the famous "lawyer-client" conversation between Linda McMahon and Pat Patterson was in fact not privileged as claimed, and Titan must turn over the entire transcript to the government after all.
– On a happier note, Slamboree was expected to struggle as a show with a rash of injuries changing up the card, but it ended up being pretty damn good.
– The crowd was 3600 paid and 4800 in the building in Philly, which sounds disappointing but it looked big on TV and they were hot for everything.  WCW had to confiscate quite a few anti-WCW signs at the door and there was lots of anti-Hogan sentiment from the crowd.
– Dave does note that there's a fundamental disrespect for the audience at work here, because they knew more than a week ago that the Rude v. Vader main event would not be happening, and yet they continued to promote it up until the day of the show anyway.  In fact, they've been on a really bad run of house show false advertising as of late, advertising both Sting and Rude for dates when they were both in Japan!
– The big story backstage was the injury to Rick Rude, which removed him from the PPV show and probably from the company completely.  There is some doubt about the validity of the supposed back injury suffered in Japan, since it comes shortly after he was told that the main event of the Bash PPV in July would be either Rude/Hennig vs. Hogan/Flair or Rude/Flair v. Hogan/Sting, with Rude doing the job in either case. Rude and Flair got into a big blowup with Flair backstage and refused to put anyone over, and also refused to appear on PPV and surrender his title.  Dave is like "Why the hell did they even put the title back on him in the first place if they knew about this stuff?"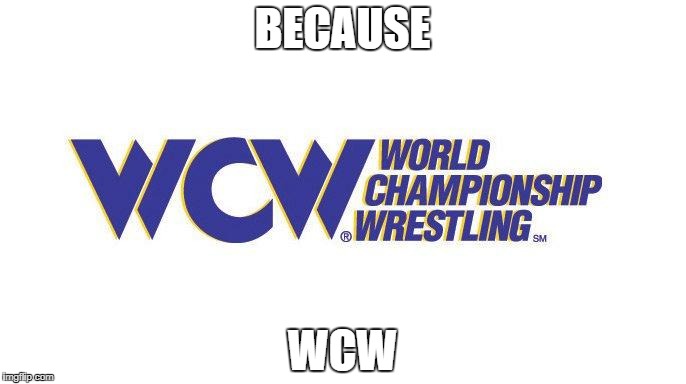 0.  In the dark match, Orndorff & Roma beat Brian & Brad Armstrong, with the Armstrongs getting booed by the Philly crowd in a bad match.
1. Steve Austin pinned Johnny B. Badd in 16:12 to retain the US title.  Badd had a jacket that said "I Love Philly" and they still booed him.  (And you wonder why Roman was treated so harshly?)  They had managerial distraction and Austin pinned him with the old double suplex spot.  **1/4
– Dusty Rhodes did an interview between the matches saying that he not only wasn't retired, but in fact was in his prime.  Dave found that terrifying.
2.  Terry Funk and Tully Blanchard went to a double DQ in 7:15.  Fans chanted for ECW during the match, and it was pretty much a one man show for Funk.  He did crazy stuff like piledriving Tully through the wooden ring steps, but missed a moonsault.  They were going to try a top rope piledriver, but Tully called an audible and changed his mind, and Funk used the branding iron for a double DQ.  Original finish was Funk going over, but Tully refused to do the job and they changed it at the last minute.  ***1/2
3.  Larry Zbyszko pinned Steven Regal in 11:30 in a non-title match.  It was never advertised as non-title.  Dave is shocked, SHOCKED I say, that they stalled for the first 2:00.  Larry reversed a suplex into a bridge to get the pin and set up the "title change" this week.  **1/2  (Why is Dave putting that in quotes, I wonder?  Larry did indeed win the title on TV.) 
– At this point, they inducted the people into the Hall of Fame.  Assassin was accidentally given a second Harley Race plaque, because WCW.  That being said, most sane people questioned why Assassin was even a consideration for a Hall of Fame in the first place.  "If someone had at least written a poem about him, I could understand it."  Dave notes.  At least he wasn't a chauffeur, though.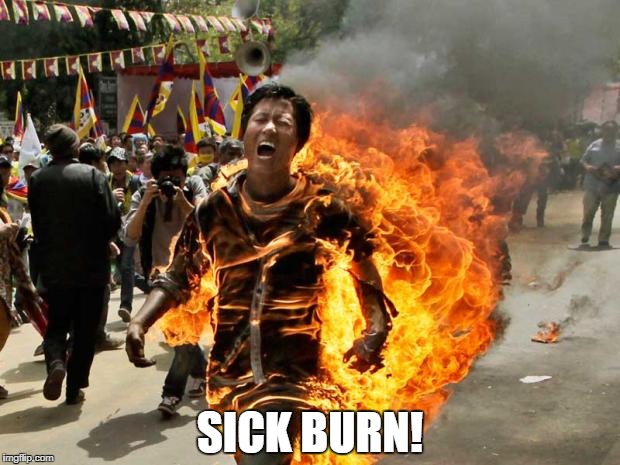 4. Dustin Rhodes pinned Bunkhouse Buck in a bullrope match in 12:47.  Sadly, lightning didn't strike twice and produce another great match between these two.  Parker missed with the cowbell, and Dustin dropkicked him off the apron and hit Buck with the cowbell for the pin.  Terry Funk came in for the beatdown after the match, which sets up Funk & Buck v. Dusty & Dustin at the July show.  *1/2
5. Ric Flair pinned Barry Windham to retain the WCW title in 13:21 with the Flair Flip into a bodypress.  Windham looked huge, about 315 pounds, and was limping on his bad knee.  Match was bad and Windham is incredibly talented enough not to suck, but he was going through the motions.  **1/2
6.  Cactus Jack & Kevin Sullivan beat the Nasty Boys to win the WCW tag titles in 9:36 in another incredible, crazy brawl on the same level as last month.  They used chairs, crutches, garbage cans, a fire extinguisher and tables and Jack juiced the hard way.  Sags went after special ref David Shultz of the Flyers, and got hit with a hockey stick and pinned by Jack as a result.  Maxx Payne and Evad both came out and got their revenge afterwards, but amazing there were no serious injuries!  ****1/2  (Savagely underrated!) 
7. Sting pinned Vader to win/maintain/retain/whatever the International title in 13:54.  MIchael Buffer called the referee "Randy Peterson" twice during the show, but no one has the guts to correct him because he's a big star in the "real" sporting world.  Dave can't say anything bad about the match, but it was well below the level of their last few PPV matches.  Sting got the pin with a top rope splash after a missed moonsault from Vader, and there was no celebration or fanfare afterwards.  ***1/4
– Speaking of title changes that flopped, the Flair v. Steamboat rematch on TBS did a 2.4 rating, which is only slightly above the normal level.  Dave gave the match ****1/4, for what it's worth.  They went 35:00 in a supposed main event title clash and the announcers just treated like another match, which defeats the whole purpose.
– JWP had their biggest show in history on 5/22 at the Tokyo Ariake Coliseum, drawing 10,000 fans to a 12,000 seat arena for a joint show with All Japan Women.  Aja Kong pinned Dynamite Kansai to retain her WWWA title in the main event, which was a minor surprise because Kong had already pinned Kansai on an All Japan show in November and most figured this would be her returning the favor.  It was a good, stiff match, but said to be disappointing for such a major show.
– Randy Savage and Jake Roberts debuted for SMW (Jake's arena debut, at least) on the Volunteer Slam show, drawing 2000 people and the third largest gate in company history.  Savage did the job for Bruiser Bedlam, which is clearly the biggest win of Bedlam's career.  Big props from Dave for Savage doing the right thing there.  (Wish he wouldn't have put that fucker over.) 
– Hayabusa will be debuting shortly in Mexico and getting a huge push as the young flying sensation.
– Antonio Inoki and Atsushi Onita are negotiating a match together, although Onita wants two matches at baseball stadiums so he can win one of them.  (Good luck there, amigo.) 
– Akira Maeda has conceded that Pancrase and the Ultimate Fight group might be right about short main events being more realistic, so he beat Willie Williams by submission in just 2:38 in the main event of his last show.
– Vampiro debuts for WAR on 6/1 against King Haku.
– Brian Lee has begun growing out his hair and beard in SMW to prepare for his new role as Fake Undertaker.
– Jim Cornette is expecting the Night of Legends show on 8/5 in Knoxville to draw the largest crowd in the promotion's history.  (It sure did.  Hell of a DVD, too.) 
– Jake Roberts explained away his weight gain on TV, noting that he always has a large meal after a big win.
– Joey Styles quit ECW this week because he wanted more money.  (I feel like he'll be back.) 
– A newspaper article in the Miami Herald said that the American Gladiators producers are going to buy a wrestling company and start doing PPV by September.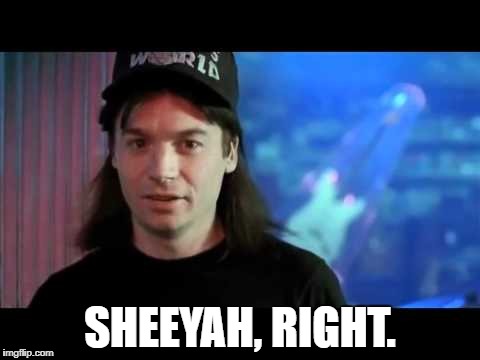 – The latest WCW Disney tapings went much smoother, with Steve Austin dropping Col. Parker as his manager at some point soon to set up a feud with Ricky Steamboat.  Dave also notes that the Armstrongs are a "half and half" tag team, as they win matches against jobbers but lose to the stars.  (C'mon Dave, we know there's a better term, you're so close!) 
– Dave isn't sure what Hogan's match at the Bash PPV will be exactly, but one thing's for sure:  It will NOT be a singles match with Flair yet.
– Hogan was on the 700 Club on 5/23 and called himself "born again" and talked about wanting to spread the message of God.
(Pardon me one second…)
…
…
…
…
…
…
…
..
BWAHAHAHAHAHAHAHAHAHAHAHAHAHAHAHAHAHAHAHAHAHAHAHAHAHAHAHAHAHAHAHAHA!
…
OK, let's continue.)
– Although Flair and WCW are convinced that Perfect is coming in for the Clash in August, his WWF contract doesn't expire until September, so unless they've got some miracle lawyer in the wings, everyone's out to lunch on this one.  Hennig was in fact backstage at Slamboree, but couldn't appear on camera due to said contract.
– WCW and WWF got into a slapfight in the LA Times with their PR departments arguing over who has the cleanest drug test records.  Dave is like…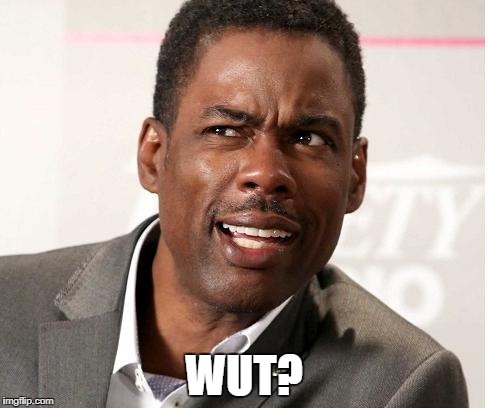 – Verne Gagne, previously the most disliked individual in the entire wrestling business, was "treated like the Pope" backstage in Philly, which just goes to show how two-faced the industry really is.  Of note, Jesse Ventura still hates him and wasn't afraid to say so.
– To the WWF, where Owen Hart beat Doink in a King of the Ring qualifier in place of Earthquake.  Quake has quit the company and they really did a number on him on commentary, burying him deep on the way out.
– Ginsei Shinzaki was offered a job after his great showing on the failed Japanese tour.
– TVKO, the boxing PPV distributor, passed on the upcoming Foreman v. Moorer fight, so the WWF is bidding on the rights.  (Because that worked out so well the last time Vince tried to promote boxing.) 
– Howard Finkel used Hulk Hogan's entrance music for his match with Harvey at MSG on 5/20, which was the WWF's big burial of the Hulkster.
– And finally, Bob Holly has been taking his racecar gimmick a bit too seriously, racing at the Mobile International Speedway four times to get into character, and getting black-flagged each time.  The last time, he got DQ'd for jumping the starting gun, and jumped out of his car to climb the fence and attack the flag man.  (Bob Holly, ray of sunshine in the lives of everyone he touches.)