Coming soon: Slamboree! Well, assuming Barry Windham actually shows up…
– With the Slamboree PPV scheduled for this weekend, there's still question whether "surprise" opponent Barry Windham will actually be there for the match with Flair. Terry Funk has already been told to get ready to work two matches on the show, just in case. Funk will be moved into a tag team with Bunkhouse Buck after the show, regardless of what happens there. Windham had blown out his knee in July of 1993 and was on the shelf since then, but hadn't been able to get medical clearance to return afterwards.
– In the other World title match on the show, Rick Rude was scheduled to defend against Vader, but there's pretty major issues between Rude and the promotion right now. Rude apparently suffered a neck and back injury against Sting in the match where he regained the title in the Fukuoka Dome, although he'd been having neck issues plaguing him all the way back to 1992. Regardless of injuries, his huge contract (rumored to be over $300,000 per year) guaranteed that he'd be pushed in a top position to justify it to the bean-counters.
– The PPV match appears to be switching to Sting v. Vader, with the explanation being that Rude's valet interfered and allowed him to win unfairly, so the title is being returned to Sting.
– Currently, Rude is either going to sit out his contract and collect an insurance policy for the time being, or else try to get his contract bought out like Jimmy Garvin did.
– Hulk Hogan appeared at the Disney tapings on 5/16, doing an interview with Brutus Beefcake, while Flair did interviews talking about how he "got past Vader" but Hogan is ducking him. This would seem to imply that Flair v. Hogan is on the backburner and Flair v. Vader will headline the Bash show. Also, Flair mentioned that he would be defending the WCW title against Curt Hennig on the 8/26 Clash of Champions show. (Man, did THOSE plans ever change.) Meanwhile, Cactus Jack and Kevin Sullivan worked the tapings as the tag team champions, but the future results indicate that they'll quickly drop them to Paul Roma & Paul Orndorff, who will feud with Marcus Bagwell & The Patriot.
– The WWF pretty much flopped in Japan on the four-show tour, but Dave says HOLD ON THERE, because maybe it's not all bad. Sure, they could barely put 4000 people into a 12,000 seat arena. And sure, the wrestling on all the shows sucked. And sure, all the finishes were apparently booked by a blind monkey who had never watched Japanese wrestling before. However, since ticket prices were so ridiculously jacked up, the shows were actually not a money loser for them. In fact, they sold tons of merch. The tactic that the WWF PR department is taking is to claim victory because they didn't have to discount any of the 4000 tickets they sold at the shows.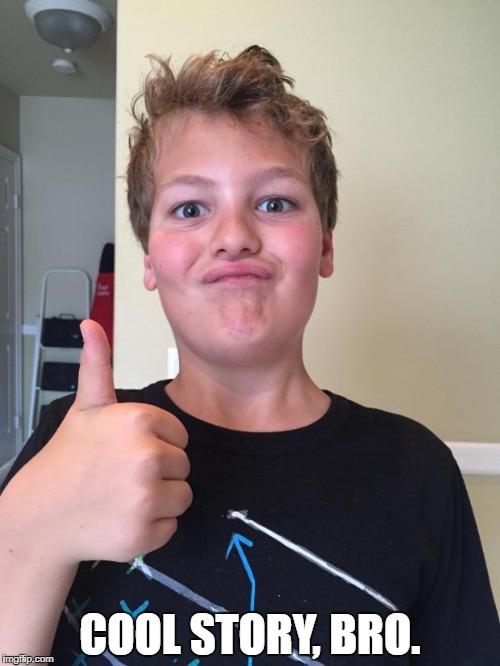 – Back in the US, things are not particularly good on the road right now. Even though they're making big money on the "Wrestlemania Revenge Tour" at the moment, everyone in the dressing room is in fear for the future of the company due to all the legal problems.
– Almost literally nothing going on in Japan this week.
– Surprise surprise, Jerry Lawler teamed with Eddie Gilbert in Memphis, and Gilbert turned on him in the main event of the 5/9 show. Dave is SHOCKED that Eddie would turn heel right after losing his bid for public office. In the same match, Jeff Jarrett (who was working as a heel based off his WWF run) turned babyface, making the save for Lawler after Gilbert starting beating on Eddie Marlin as well. (Marlin is Jeff's grandfather).
– Dave EXPOSES THE BUSINESS as well, since he notes that the Brian Christopher v. Doug Gilbert match featured a kendo stick as the main weapon, "which makes great sound effects but really doesn't hurt much at all."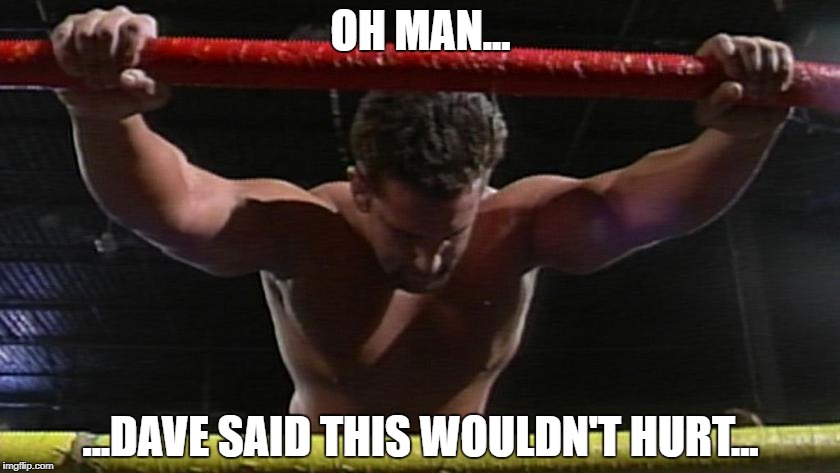 – Bruiser Bedlam is already flaking out while being pushed as top heel in SMW, missing all of the week's shows due to "transportation problems." Dave is pretty sure he's the wrong guy for the spot already.
– ECW continues to grow, drawing a record 1558 in Philly for the Funk & Arn v. Eaton & Sabu tag match that was reported to be ****. Arn walked out on Funk after getting accidentally hit with a chair, leaving Sabu to submit Funk with a half-crab. Road Warrior Hawk was supposed to be there, but blew out his knee and missed the show.
– At the TV tapings the night before, jobber Mikey Whiprecht won the TV title from Pitbull and then retained the title against guys like Kevin Sullivan, Mr. Hughes, 911 and Johnny Grunge with fluke DQ finishes.
– Back to WCW, where the Orlando tapings from 5/12 to 5/17 were held outdoors, comprised mainly of squash matches. They actually had a wrestling audience instead of a tourist audience, but since they ran 3.5 hours straight instead of changing audiences every hour, expect a lot of dead spots and crowd overdubbing.
– WCW Saturday Night did one of the lowest ratings of all time on 5/7, with a 2.0.
– Reader ratings on the Flair-Steamboat TV rematch range from **** to ****1/2.
– Sherri Martel was at the tapings, scouting for a "Perfect Man" to manage, which seems to indicate that original idea for her to manage Ron Simmons is going in another direction.
– Thunder & Lightning were fired.
– Gene Okerlund is missing several shows, and may need a kidney transplant.
– To the WWF, where Owen Hart v. Earthquake will fill the last spot in the King of the Ring tournament. Dave assumes that Owen will win and go to the finals, because the PPV desperately needs someone to carry the tournament.
– Diesel is out with a shoulder injury. (How would you even notice? Unless it's his hair-flipping arm.)
– Luna Vachon is apparently back on the road, managing Bam Bam Bigelow and working with Alundra.
– The WWF announced on TV that they would be inducting people into the WWF Hall of Fame on 6/9. Inductees include Freddie Blassie, Gorilla Monsoon, Chief Jay Strongbow, Bobo Brazil, Buddy Rogers, Arnold Skaaland, and James Dudley. Dave mocks the idea of limo driver James Dudley being a "Hall of Famer" when they don't even induct Bruno Sammartino first. (Yeah, well, maybe Dave should start his OWN Hall of Fame! With hookers! And blackjack!)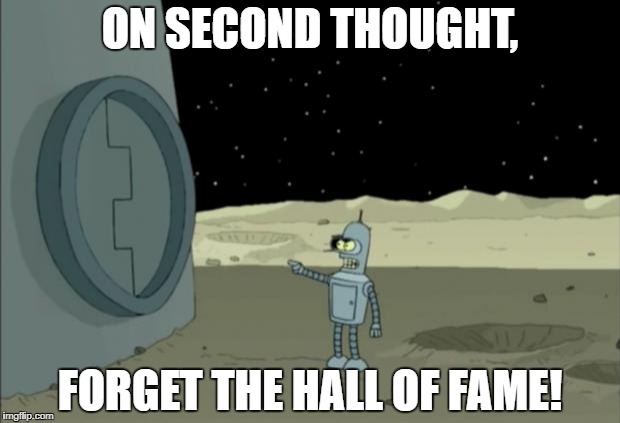 – Current plan is for Bull Nakano to win the Women's title from Blayze and hold it until Wrestlemania.
– Brian Lee was told to forgo any tanning for the moment and grow his hair out like Undertaker, so perhaps he'll be coming in as some kind of evil Undertaker twin. (Now what kind of a stupid idea would THAT be…)
– Speaking of stupid ideas, Wrestlemania XI is currently penciled in for Trump Plaza in Atlantic City, site of the two worst Wrestlemanias ever.
– Dave got his hands on the memo from Linda McMahon to Pat Patterson that was referenced last week. It reads: "I spoke to Vince about the fact that the State of Pennsylvania is probably going to launch an investigation into the use of all illegal drugs including steroids." At this point there is the missing Watergate tape paragraph, which the government is attempting to get turned over and Titan is claiming it is attorney-client privileged material. The memo concludes: "Although you and I discussed before about continuing to have Zahorian at our events as the doctor on call, I think that is now not a good idea. Vince agreed, and would like for you to call Zahorian to tell him not to come to any more of our events and to also clue him in on any action that the Justice Department is thinking of taking. On December 26th the State Athletic Commission is having a small meet and greet session with some of our talent, and I would definitely not want Zahorian there." (Well that just makes her a snob, not a criminal.)
– And finally, I present this letter to the editor for the ages:
Is it true that The Ultimate Warrior died from a heart attack three years ago and that the WWF found a look-alike to replace the original?
Tony Lee
Torrance, California
DM: That isn't true. Hulk Hogan and Brutus Beefcake aren't brothers either, although early in their career they wrestled as a brother tag team. I know that question wasn't asked, but after years of wrestling radio show interviews, I've developed ESP about what the next question is going to be. I think that Warrior rumor got started when someone played the album "Bad Street USA" backwards and heard Michael Hayes say, "Buddy is dead. I buried Buddy." That of course started the rumor that spread throughout the wrestling world that Buddy Roberts had died, despite the fact he never even missed a single booking. When it became apparent Buddy was still alive and taking such good bumps that they couldn't say it was a corpse that held the Mid South TV title, people were looking to find the death of Michael Hayes' "buddy" that they thought he was talking about. Paul Orndorff's nerve damage became exaggerated into a death from a heart explosion when some whacked out wrestling fans played a Beatles' record backward and thought they were getting inside wrestling scoops. Unfortunately he ruined all those rumors by coming back to wrestling. I think people just assumed Ultimate Warrior died when they would regularly overhear WWF officials in 1990 when he had the title phoning the office after house shows saying, "You should have seen the house tonight. Warrior is dead." Either that or he was the only one bare-footed in photos for the 1991 Official WWF Calendar. If you don't understand any of this and are under 28 years old, don't worry about it because it was all a hoax anyway. Besides, that theory was all hogwash from the start because the only one bare-footed in the Von Erich family poster is the one still alive. The rumor may have gotten started in 1990 because Warrior continually had his hair color and face make-up changed as they were searching for the "magic" look that would make him the draw they were counting on him being and they kept changing his look when he wasn't drawing. Then when he came back in 1992 after seven months off steroids, he was down about 40 pounds so that may have given the rumor some credence.