Take two!  I started this one on Boxing Day and ended up getting distracted by going to see Jumanji and a hockey game and stuff.  So instead I reposted Spring Stampede in preparation for this one and did what I do best:  Procrastinated!
But before all the big stuff this week, Titan Sports loses a landmark court case that would end up having ramifications to this very day!
– In the top story, Jesse Ventura was awarded a little over $800K by a St. Paul jury in his lawsuit against Titan Sports over videotape royalties.  Although he won the decision for videotape royalties, the WWF narrowly avoided disaster when the jury ruled against Ventura's claims about action figure royalties.  Had he won that suit, then every performer from the early 80s to today would have immediately sued Vince's ass off and probably won.
– The actual suit stated that Titan Sports lied to him during negotiations over videotape royalties, where they claimed that other performers didn't receive royalties and therefore Ventura wasn't entitled to any.  For example, Jim Duggan might get royalties from "The Best of Jim Duggan" (aka the world's shortest videotape) but he wasn't entitled to royalties for appearing at Wrestlemania. This turned out to be completely fraudulent, and thus the agreement signed by Ventura waiving all rights to future money was declared null and void.  The judge ruled that because Ventura had only ever signed a wrestler contract, and never an announcing contract, then the same agreements that applied to wrestlers should apply to his work as an announcer, and thus he was due royalties.  Ventura's lawyer asked for $1.2 million, Titan said it should be $150K, and the jury settled on $800K.  (That's quite the gap in "fair market value"!) 
– It should be noted that Ventura's lawsuit was triggered by his experiences in Hollywood, where he discovered that royalties are split 75/25 in favor of the performer, whereas in wrestling the split is the exact opposite.  (And of course the effects of the suit were pretty far-reaching, as the WWF essentially erased Ventura from all future home video releases to avoid having to pay him royalties, until finally settling with him around the time of his Hall of Fame induction to allow him to exist again.  Never let it be said Vince can't follow through on a grudge.) 
– And now, it's the segment that's better than Viagra for all the Hulkamaniacs out there…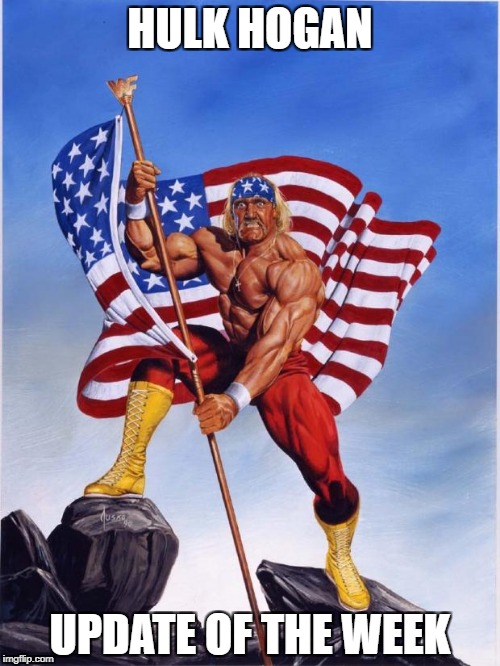 – Rejoice!  For Hulk Hogan has finally signed a contract with WCW, and Titan now has a 21 day window to match their offer, or else Hogan will start against Ric Flair at the Bash PPV on 7/17.  The question now becomes what Hulk's intentions are, because in theory Vince could match the offer if he believed that Hulk has no interest in returning to the WWF.  That way, WCW is barred from signing him, and Vince doesn't actually have to pay him any money.  It's win-win!  (Perish the thought of Vince doing anything to hurt the other guy!)   The New England Sports Network is reporting Hogan's deal as $600,000 per year, or 40% of the gross money per PPV event.  Suffice it to say, WCW would have to increase their buyrates by a LARGE amount, or else they'd be losing a lot of money.  It's believed that Hogan's deal is a short-term one, lasting through February of 1995.  Given that "Thunder in Paradise" is due to be renewed based on strong initial ratings, one thing that Dave can confidently state is this:  Hulk Hogan in WCW is not something that's going to be for the long haul.
– Also signing deals with WCW were Steve Austin and Brian Pillman, believed to be two year deals.  (Unless one or both of them gets fired before the deal expires.  But how likely is THAT?) 
– Also, 2 Cold Scorpio was fired.  No reason was given, but it was definitely a firing for violation of some sort of company policy, rather than a suspension.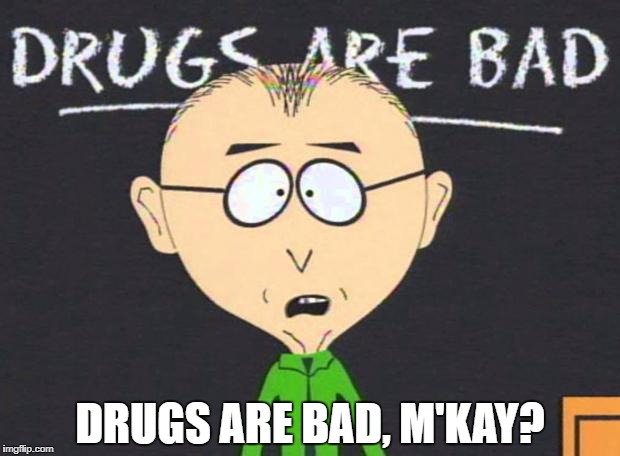 – Bischoff, on a hot streak, then signed a deal with ECW to send Bobby Eaton and Arn Anderson so they could work the 5/14 card there.  (Obviously we know what WCW got in return:  The rights to Hat Guy for the Slamboree show.) 
– Both Austin and Pillman were testing the waters with the WWF before signing a deal with WCW roughly the same as their old one.  The feeling was that the rats are somewhat deserting the sinking Titan ship at the moment, so they were better off just staying put. Plus travel is better.
– Missy Hyatt appeared on "A Current Affair" and it was a complete dud, since she's not actually suing anyone at the moment, so they can't really make any wild accusations until lawsuits are filed. She's threatening to sue WCW and all of her individual supervisors, for what it's worth.  (Ultimately it never went anywhere and I'm sure WCW just paid her off to shut her up.) 
– WCW's Spring Stampede was an awesome show, albeit with flaws.  For one, they had promised an appearance by Hulk Hogan on the Saturday TV show, and he wasn't actually there.  Regardless, Dave ranks the show among the best of all time.  Not only were the matches great, but they had a huge rabid crowd, which typically had only been seen on WWF shows.  The actual crowd was 12,000, with 9,000 paid.  It was actually WCW's largest crowd and gate since the Bash where Sting beat Flair in 1990.
0. In the dark match, Danny Bonaduce beat Christopher Knight (TV's Peter Brady, who would shockingly achieve fame again years later as a reality TV star) in a match so incredibly bad that it went all the way around to perverse comedy.  Knight couldn't stop laughing while he was in the ring.  (Good thing WCW learned their lesson about sticking untrained celebrities into the ring.) 
0.5.  In another dark match, Kevin & Evad Sullivan beat Tanaka & Haito (Paul Diamond) in another bad match, which also featured Dave tearing up his knee, thus destroying months of previously taped TV angles.
1. Johnny B. Badd pinned DDP in 5:55 with a sunset flip.  The work was solid, but the crowd didn't want to like it.  **1/4
2.  Steven Regal went to a draw with Brian Pillman to retain the TV title in 15:00.  Dave is pretty sure that Regal was going over until Pillman signed the contract, at which point they changed it to a draw.  The problem is that everyone is sick of the draw finishes with Regal.  Aside from that, the work was good.  **3/4
3. The Nasty Boys beat Maxx Payne & Cactus Jack in a street fight in 8:59 of "one of the wildest, sickest, most brutal matches you'll ever see."  (High praise indeed!)  They traded brutal chair shots and Jack took sick bumps in what will be his last match in several months before he goes off to have his ear re-attached.  (That one just kept getting put off and never happened.)  They actually did a fake version of the concession stand brawl, with a fake stand getting set up in the crowd so they could destroy it.  Sags used a shovel and hit Jack with a shot "far too brutal for words" and pinned him for the win, and then the Nasties destroyed Payne as well.  ****1/2
4. Steve Austin retained the US title over Great Muta ("I go to America, take steloids, get big" says Dave) via DQ in 16:29.  They needed to take the crowd down after the previous match, so their job was to do matwork for the first 10:00 with a few spots from Muta in between moves.  Muta got tied up with Robert Parker and ended up backdropping Austin over the top rope for the DQ.  Solid match, but it didn't meet expectations.  **3/4  (I'd call that pretty generous.) 
5. Sting won the WCW International title from Rick Rude in 13:09.  Harley Race came out to challenge the winner on behalf of Vader, which is funny because he's going to wrestle the loser.  (Not so fast, Nostra-Dave-mus!)  The ref got bumped a few times and Sting got the Scorpion deathlock, which brought out Vader to interfere.  The finish was really screwed up, with Race unable to find a chair with which to accidentally hit Rude, possibly because Aaron Neville was sitting on it.  When Race finally got a chair, he split Rude open hardway with it, and Rude brawled with Vader in the dressing room in a stage bit afterwards.  **
6. Bunkhouse Buck pinned Dustin Rhodes in 14:17 in an excellent bloodbath after hitting him with a foreign object.  Dustin was busted wide open, which caused the director to freak out and avoid shooting him due to PPV companies not wanting blood anymore.  They whipped each other with brutal belt shots, including using the belt buckle.  They're doing a rematch next month, so the heel had to win the first one.  ****
7.  Vader pinned the Boss with a moonsault in 9:17.  Vader was banged up coming in, and he left even more banged up because he's so committed to having great matches on PPV even at the expense of his own body.  They hit each other with super-stiff shots and Vader was busted open as a result.  Boss tried a flying bodypress, but got powerslammed by Vader, and the moonsault finished him off.  ***1/2  Afterwards, Nick Bockwinkel stripped Boss of his nightstick and handcuffs, because Titan has been sending increasingly nasty legal threats about the gimmick and if ever there was a lawsuit that they might actually win for once, it's this one.  So instead, Boss will be repackaged into either The Vigilante, the Guardian Angel or Buford Justice. (That last one was MONEY ON THE TABLE.) 
8.  Ric Flair was awarded a decision victory over Ricky Steamboat after a nonsensical double-pin in 32:21.  It wasn't as good as 1989, and it's not realistic to expect it would be.  Whereas 5 years ago they were the top wrestlers in the world at the top of their game in a state of the art match, today they're merely two great wrestlers having an excellent match.  Unfortunately, the world is changing and this wasn't the match of the year, of even match of the night compared to the tag team brawl.  You can't put the genie back in the bottle, and what Cactus Jack does in the ring is making footsteps that many others are following, and evolution rarely moves backwards.  (Man, he sure nailed that one.  Jack begat ECW which begat the Attitude Era.) The business is brutal and uncivilized, and Flair and Steamboat are civilized men.  They did everything you'd expect and the match got better as it went along, building up to Steamboat trying for the double chickenwing finish, which is depending on five year old memories of wrestling fans.  And that's a dangerous thing.  The double pin finish was done to set up a TV match for a presumed big rating, perhaps at the June Clash.  Most fans were pretty sure that WCW will just forget about it and never pay off the angle.  ****1/4  (To WCW's credit, they delivered an even better rematch on TV to settle things.) 
– All Japan presented the finals of the Champion Carnival at Budokan Hall, featuring Kawada winning the tournament with a victory over Steve Williams in 25:48 with a powerbomb.  The original plan was presumably Misawa v. Hansen yet again, until an injury to Misawa derailed that, and then Hansen lost a few matches in the final days to set up the unexpected Williams v. Kawada finals.
– Meanwhile, New Japan gambled with their "Super Junior Cup" and won big, drawing a huge crowd to Sumo Hall to see Great Sasuke, top star of Michinoku Pro, advance to the finals and get set up as the next challenger to Jushin Liger by beating him in the semi-finals. Sasuke eventually lost out to Chris Benoit in th finals in the best match on the show.  Benoit was presented with the old WWF junior heavyweight title belt, which had been in the possession of Tatsumi Fujinami since it was retired years ago.  They've already announced that next year's Tokyo Dome show will be a similar one night tournament of heavyweights from various promotions, the biggest such tournament in the history of Japanese wrestling!   (Sadly, no.)
– As noted, Bischoff came to an agreement with ECW, lending them Bobby Eaton and Arn Anderson for their 4/16 show in Philly, as they interfered in a Funk v. Sabu match to set up Sabu & Eaton v. Funk & Anderson for the 5/14 show.  The motivation behind this partnership appears to be revenge on Bischoff's part for WWF working with SMW in Georgia.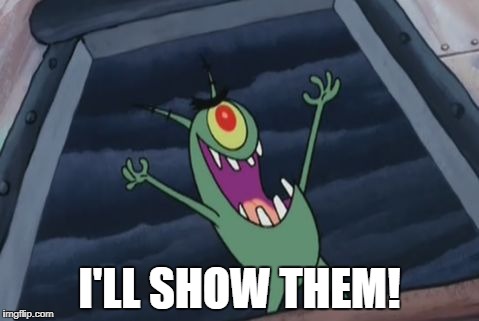 – Interestingly, Tod Gordon had initially asked for Austin & Pillman in the spot, but WCW didn't want them to get injured before the PPV, and so declined.  Cactus Jack has also been asked for in the future.
– The UWFI's second PPV, airing on 4/16, was a major flop.  They were unable to get clearance on all the PPV carriers and they had no advertising.  Viewership appears to be among the lowest in the history of PPV.  One interesting note is that Russian wrestler Victor Zangiev was the inspiration for the character in Street Fighter.  Dave is pretty sure he's not getting any royalty checks for that one.
– FMW wants to do their own junior heavyweight tournament and is asking for help from New Japan and WAR in terms of talent being sent over in exchange for the talent they sent to the Super Junior tournament.  (I wouldn't hold my breath.) 
– Dave notes that despite HBO's denials of ever speaking to Hulk Hogan, it definitely happened.
– Diesel won the IC title from Razor Ramon at the 4/13 Superstars tapings in Rochester, which will likely air in May.
– In another angle taped for the show, Ted Dibiase will be managing Nikolai Volkoff, who is now penniless and will be humiliated by Dibiase on a regular basis.
– Scott Steiner is being teased for a heel turn, since he was working a heel style on the 4/18 RAW, although Dave notes that Bill Watts tried the same thing and it ended up with Scott leaving the company.  (You know what they say about those who fail to heed the lessons of history…) 
– They're setting up sumo matches between Earthquake and Yokozuna, but Quake isn't thrilled with the idea of them.  (Hopefully he doesn't jump to WCW, haha!) 
– Jacques Rougeau has given notice, so expect the Headshrinkers to get the titles pretty quickly.
– Mr. Perfect needs foot surgery and is off all the house shows until May.  (Or perhaps until 1997.) 
– They appear to be building up to a talk show challenge between Lawler and Piper.  (Oh, if only.) 
– And finally, Dusty Rhodes wasn't even at the PPV, so it looks like he's not only out as booker for real, but completely out of power in general.