Happy Valentine's Day for those of you in 1994 who were engaged in relationships at the time. Not me, I was busy skipping all my university classes and playing Doom in the computer labs with other wannabe programmers and reading RSPW during programming classes.  I don't remember how to write in C++ or machine language anymore, but I could sure tell you how to use nn on a Unix box if you asked me. 
I feel like I'm off-topic already.  To the news!
– It's a historic first in our top story, as Dave basically says that there's nothing going on with either WWF or WCW this week, so much like Harry Stone getting the call to be a judge on Night Court because every other candidate was out golfing on a Sunday, ECW gets the top story!  Congratulations on the back-handed honor, guys!  
– ECW put on what is being called "the best house show in Philly from any promotion in years", and the best house show in North America for the year.  (Yeah, but just wait until next year's King of the Ring.  Oh, that was a PPV, never mind.)  The ECW Arena sold out with more than 1300 people in the building for the three-way dance main event on 2/5, pitting Shane Douglas and Sabu against ECW champion Terry Funk.  They did a 60:00 draw and people rated it between ***1/2 to *****.  (I'm sure you can guess which end of that spectrum I fell on.)  Also on the show was a **** brawl between the Public Enemy and Bruise Brothers where the arena got destroyed in the process.  Next up:  An I Quit match on 3/5 between Funk and Shane Douglas.
– WCW has another round of TV tapings from 2/8 to 2/11 in Orlando, although the only thing we know at the moment is that Sherri is coming in to manage someone.  Dave gets an epic run-on sentence about Curt Hennig that veers in multiple directions, but the gist is that WCW is shooting vignettes with him, so there may be fire behind the smoke. 
– One thing coming out of the tapings will be a new direction for the Spring Stampede PPV, since Great Muta is OUT and it'll be Flair defending the title against someone else. 
– The reason there's so little going on at the moment is that WCW and WWF are both running most of the house shows for the month of March in Europe, where business is strong like bull instead of weak like little girl as it is in North America.
– There was a press conference in Japan announcing that top FMW star Atsushi Onita will be facing top WAR star Tenryu on the 3/2 Sumo Hall show, but with a slight change from original plans:  It will now be a tag team match, with Onita & Tarzan Goto facing Tenryu & Ashura Hara so they can hold off the singles match.  The show will also feature Michinoku Pro v. WAR tag matches, Earthquake v. Haku, and way down at the bottom of the card, Masanobu Kurisu v. Rio Lord of the Jungle.  (Rio is the poor guy who got drafted into playing Rent-a-gade in WCW a year later.) 
– Six weeks later, also in Sumo Hall, Jushin Liger's magnum opus called "All Star Battle '94" will be held on 4/16, featuring a junior heavyweight tournament with Otani, El Samurai, Liger, Pegasus, Eddy Guerrero, Ultimo Dragon, Orihara, Ishinriki, Gedo, Jado, Great Sasuke, Super Delfin, Gran Hamada and Yuki Ishikawa.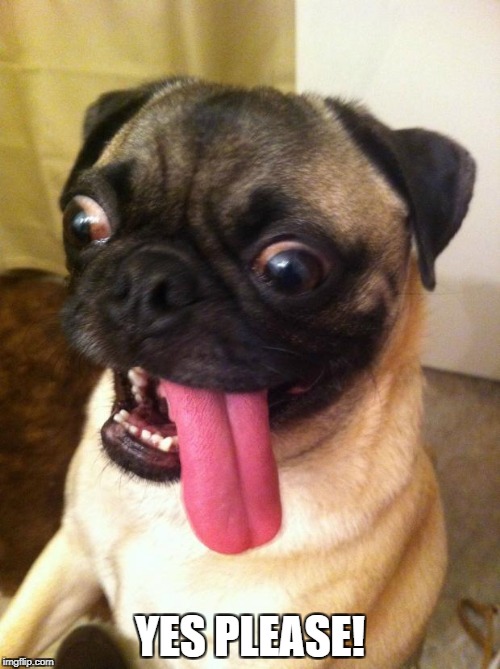 – (Also, the tournament field ended up changing around a bit before we got there, with FMW young boy Eiji Ezaki showing off his new persona, plus Dean Malenko making a go of being a singles star again and Taka Michinoku swapping in for someone.  It's a GREAT show.  I mean, like seriously go out of your way to watch Benoit v. Sasuke in the finals, but we'll get there in April.  Here, I'll spot you the link if you have New Japan World:  http://njpwworld.com/p/s_series_00126_1_12 )
– Dave has some clarifications on buyrates, specifically the Royal Rumble.  Turns out that it did 200,000 buys, or a 0.9 buyrate, which would be the lowest WWF PPV buyrate in history.  So RAW's increases in TV ratings aren't helping put more asses in the seats. 
– Also, Vince's non-stop claims of the 1/17 episode of RAW being the highest rated cable show of the week were indeed full of s---.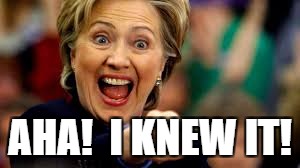 – Turns out that the episode was actually sixth for the week, and even the lead-in, "Murder She Wrote", beat the episode with a 4.5 to RAW's 3.6.  So yeah, it was a very impressive rating, but as usual they had to lie anyway.
– Equally impressive was the rating for the Clash, which actually peaked with a 4.2 rating for the Flair/Sting v. Rude/Vader tag match, the highest rating for any wrestling match on TV in more than a year.
– Dave watched the 12/19 All Japan show, and dished out another full monty, this one for Misawa & Kobashi winning the tag team tournament over Kawada & Taue in 24:34. 
– The thrilling feud between Lawler and Eddie Gilbert over a jacket continued, with Gilbert winning the Unified title from Lawler in a jacket v. title match, which will lead to a rematch on 2/7 where Gilbert puts up the title and jacket against Lawler's "Lord of the Rings" tournament ring.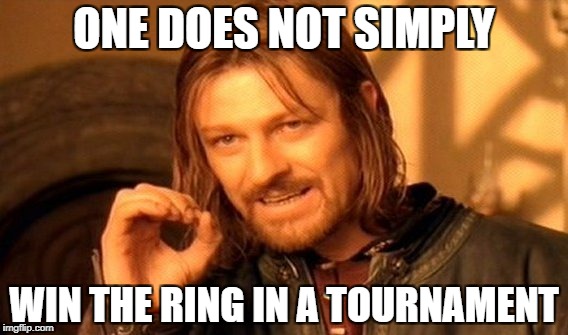 (I think perhaps Dave meant "Lord of the RING", singular.)
– And now a weird bit of real life news interjecting itself, as Dave talks about "a well publicized murder trial" in West Memphis that has some wrestling connections.  I'm sure you all know about the West Memphis Three these days, but Dave notes that Jesse Misskelley Jr. was a big wrestling fan and idolized Jerry Lawler, and in fact his alibi was that he was working an indy show on the night of the murders.
– To SMW, where that hot new team of Jericho & Storm will be called THE THRILLSEEKERS, with music videos every week to introduce them.
– Well Dunn are in from the WWF, claiming that they're going beat all the teams in the promotion and then return to the WWF. 
– Back to ECW, where Sandman (who is a babyface) is breaking up with longtime valet, and real life wife, Peaches.  Sandman is turning heel, noting to the crowd that "life is a bitch, and then you marry one."  Dave notes that this will probably turn him babyface to that crowd.  (Sandman was of course still not quite Sandman as we know him, but he was getting close.  And Peaches, aka Lori Fullington, did indeed break up with him in real life and things got even uglier behind the scenes, as we found out about a few years later when it started getting turned into an angle.  A very ugly, uncomfortable angle.) 
– Elizabeth Huelette showed up on TV as a commentator for ESPN's speedboat racing show this week.  (I remember that!  It didn't last long.  I think Stan Lane also ended up doing that show as well.) 
– Jim Crockett's neverending vaporware project, World Wrestling Network, is now scheduled to shoot a pilot on 2/28 at the Manhattan Center.
– Dennis Coraluzzo just HAPPENED to run an opposition show to ECW across the river in Jersey on 2/5, featuring Jerry Lawler in the main event against Abby.  And he just HAPPENS to have another show scheduled for 3/5, the next date of ECW.  (OK, so for those wondering why Heyman decided to screw him over in the NWA title deal…)  In response, Heyman cut a scathing promo at the ECW show, noting that ECW won't have anyone levitating after the main event and then charge you $25 to call a 900 line to learn who won, won't bore you like WCW, and won't use any rapists in the main event like Coraluzzo's show. (Ouch.  Sick burn.) 
– Ted Turner and Jane Fonda were front row for the Center Stage tapings on 2/1 and 2/2, so naturally all the WCW guys had their working boots on for them.
– And now, the moment everyone has been legit waiting for!  It's time for perhaps one of the all-time greatest…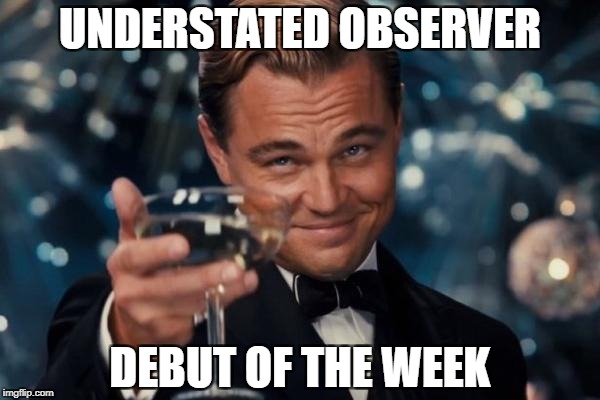 Take it away, Dave!
A 6-5 newcomer named Terra Rizing (Paul Laveque), who I believe is a Killer Kowalski student from New England, debuted in a dark match and looked good enough that he was given a debut match on television for the 2/26 show.
(If anyone needs to stop and have a smoke, I'll give you a minute.) 
– OK, continuing on.
– The Nasty Boys had a squash involving Bobby Walker that got majorly out of hand, with Sags trying to bite him in the face at one point, and then in the dressing room afterwards the Nasties jumped Walker and agents had to split them up.  The match was scrapped from the taping and they did a new squash with fresh jobbers the next night instead.
– In the tapings that will air after SuperBrawl, the Nasties still have the tag belts, so Dave's numerous predictions about Jack and Payne getting the belts are not true, unfortunately.
– Both Awesome Kong and SUPER SHOCK MASTER are fired.
– Even though Ric Flair is supposedly head of booking for WCW right now, Dusty Rhodes ended up running the Orlando tapings, because WCW.
– To the WWF, where they've added a ladder match for the IC title between Razor Ramon and Shawn Michaels to Wrestlemania.  They're also building to Steiners v. Quebecers for the tag titles. 
– They're still teasing the future split between Diesel and Michaels at TV tapings.
– Alundra Blayze is working regularly with standbys like Heidi Lee Morgan, but there's still rumors of Japanese talent coming in to feud with her.
– And finally, NIkolai Volkoff returned at the TV tapings, but is only sitting in the front row for the moment.  (God, what a brutally awful angle that kicked off.)