OK, time to compare house show business from 1992 to 1993.  Thrilling!
– First up, Dave thinks that the WWF's decline has been quelled for the moment.  (Famous last words.)  By the end of 1993, house show business had stabilized over 1992, and TV ratings are showing an upward trend as well.
– WCW's TV ratings are the same as they ever were, but house show business is completely in the toilet, so there doesn't appear to be any correlation between the two numbers.
– And now, looking ahead to 1994, as the world becomes a smaller place due to changes in technology.
– Eric Bischoff visited Japan, looking for a relaunch of the New Japan relationship with WCW, but New Japan isn't willing to pay the kind of money for the subpar WCW talent that Bischoff was looking for.  Rick Rude will go to Japan for a week in March, in exchange for Great Muta coming to the US to headline against Ric Flair at Spring Stampede.  (Two things here:  One, no idea what happened to that Muta idea, although the Steamboat match was much better anyway.  Two, that excursion to Japan is where Rude would suffer the back injury that ended his career.) 
– Meanwhile, New Japan is also meeting with AAA about talent exchanges, wanting to send their young boys to Mexico for training and experience, which is a format that worked incredibly well for them when they were developing talent like Jushin Liger and Ultimo Dragon.  The first one to be sent under the new deal is Tiger Mask III (Koji Kanemoto).
– Dave thinks this is a plan that WCW should look into, instead of just pushing every green doofus straight out of the bodybuilding academy.
– Antonio Pena also met with FMW and sent Fuerza Guerrera to work an angle at their Korakuen Hall show, with Great Sasuke accidentally moonsaulting Guerrera on the floor despite Guerrera being a ringside observer.  They had a press conference the next day where everyone calmed down and apologized for the incident, except for Guerrera, who basically told Sasuke to kiss his ass, and then another brawl broke out.
– Pena then met with All Japan Women about a talent exchange with THEM as well, although Dave is skeptical that all these verbal deals will actually amount to anything, despite Pena's dreams of being Vince McMahon.
– Talk of WCW eliminating house shows is out the window, since they hired Zane Bresloff away from the WWF to be their house show promoter.  He's likely to take an aggressive approach to getting back into the major arenas that the company has been locked out of, although with Zane and Heenan and Mean Gene all jumping in rapid succession, Dave is pretty sure Vince is gonna hit back in a big way.  (Oh, Vince has got one more big hit about to come his way…)  For an example of Bresloff's influence, WCW has booked the Rosemont Horizon in Chicago for Spring Stampede, a building they'd been frozen out of previously.  Bresloff was of course the promoter for Wrestlemania III in Detroit as well.  (Hey, I bet he'd know the real attendance figure!  Maybe Dave should ask him sometime.)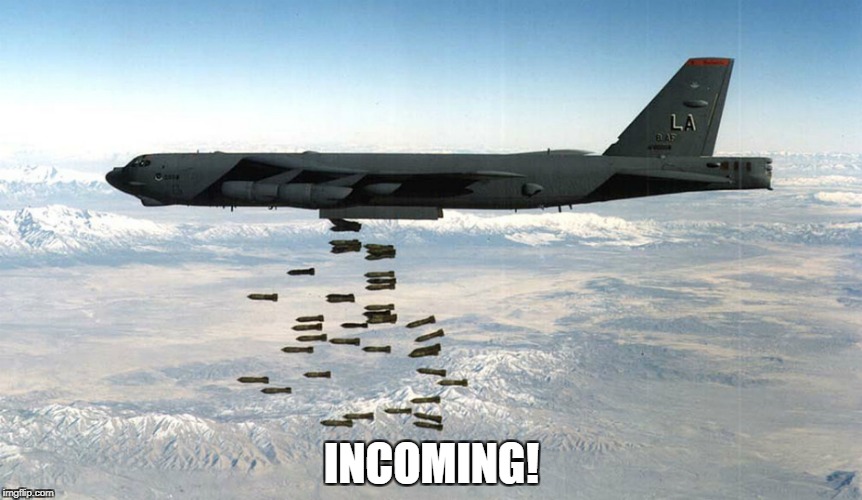 – Regardless of Bresloff's effectiveness as a promoter, WCW would still be better off in the long run actually spending money on talent who can get over.
– Moving to PPV, although buyrates are falling, they're still nowhere near break-even point yet.  WCW is still somehow managing to turn a profit, in fact, so clearly it's not hard to do.  However, as Dave looks into his crystal ball of the future, he's heard tell of cable systems adopting new technology that will allow them to carry up to FIVE HUNDRED channels, which probably means a lot more pro wrestling for fans to watch.  (Sadly, what it actually meant was that 200 of the channels were owned by the same cable company conglomerates, who then proceeded to force consumers to buy them all in a package and then filled them with repeats of reality shows about rich housewives of various cities.)  This seeming guaranteed PPV success has every money mark from Japan and Mexico trying to run their own shows in the US so they can hit the mythical 0.5 buyrate and make $2.5 million profit per show like WCW does.
– So inevitably, in a 500 channel universe, Japanese wrestling is going to air in the US.  (Or not. Unless you count New Japan on AXS debuting 20-some years after this was written) Dave thinks that FMW would have the best shot on PPV because it's so different and wacky, but they don't even run TV in their own country.  (Or, and this might be a longshot, a smaller promotion could borrow the hardcore style from FMW and possibly create an American version of it…) 
– UWFI supposedly had a super-successful first PPV, but the followup was supposed to be in March and Dave hasn't heard a word about it actually happening.
– The Quebecers regained the WWF tag titles from Kid & Jannetty at MSG on 1/17, with the company doing a bizarre "live update" during the show via phone.  Dave notes this was risky for two reasons:  One, it was actually taped in a studio, not live, since the shows were not happening at the same time, and two, New York was hit by a brutal snowstorm that night and a whole bunch of people missed the MSG show, which meant they were risking talking about a match that might not have been happening at all.  Even worse for Kid, he took an ugly bump in the evening's Royal Rumble main event, possibly breaking his leg on the way out of the ring.  (Knowing him he probably taped it up, took some painkillers, and worked an indy show the next night.) 
– Dave went to a WWF house show in San Jose on 1/14, which drew a pretty good crowd of 6200 people.  The show wasn't much, with most of the guys going through the motions.
1. Headshrinkers beat Bushwackers in 12:58, with the Wackers subbing for the Smoking Gunns, which disappointed Dave.  (Hey, the one person sad not to watch Billy Gunn.  Oh, sorry, hope he doesn't whine on Twitter about that one, too.)  1/2*
2.  Diesel pinned 1-2-3 Kid with Snake Eyes in 8:00 in what was the second best match on the show.  Crowd popped big for Nash's power stuff.  *3/4
3.  Bret Hart beat Jeff Jarrett by DQ in 17:49.  Jarrett is mysteriously bigger and stronger now, Dave notes, which is funny because the common knock on him for years is that he was too small to be a top heel.  All restholds, leading to Jarrett bumping the ref to get DQ'd.  *1/2
4. Razor Ramon beat Shawn Michaels in a "ladder match" to retain the IC title in 21:54.  Dave thinks this ladder match thing might be a winner.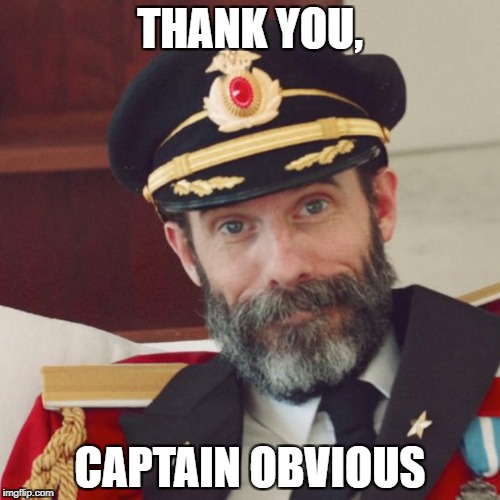 Dave does note, however, that if they put it on before the intermission like they did here, you might as well just go home after it's over.  Shawn took wilder and wilder bumps off the ladder as the match progressed, although Ramon wasn't nearly as graceful flinging himself off.  Shawn finally took a throat bump on the top rope and Razor climbed to win.  ****  (Wait, so four members of the Clique work together and both matches are good with motivated guys?  How about that…) 
5.  IRS pinned Bob Backlund using the ropes in 13:25.  Backlund was booed out of the building and got more heel heat on the night than anyone else, with people literally trying to fight him while he shook hands at ringside.  -1/4*
6. Crush beat Randy Savage in 20:24, which Dave calls "never-ending".  Savage looked terrible, like "Jim Ignatowski on the old Taxi show".  It was advertised as a 2/3 falls, falls count anywhere match, but then changed to some kind of death match with falls not counting, which no one understood.  Savage's hip looks to be in serious trouble, as he can't do the elbow properly any more.  Ludvig Borga punched Savage to prevent him from beating the count back in and Crush got the win.  1/4*
7.  Lex Luger & Tatanka beat Yokozuna & Borga in 15:34.  Match didn't have main event heat.  Whole match was Tatanka selling a nerve hold.  Luger forearmed Yoko, but Borga hit Luger with the salt bucket, and with both guys out, Luger finally draped an arm over Yoko for the dramatic pin.  Match was still terrible.  DUD
– Terry Gordy's return to Japan has been cancelled again, with All Japan now saying that he'll hopefully be able to return sometime in the spring.  (As it turned out, he wasn't able to return until July, although he did a couple of matches for Global in June before that because Grey Pierson doesn't discriminate against hiring brain-damaged wrestlers, obviously.) 
– Jumbo Tsuruta, who made a brief comeback after his battle with Hep B that kept him out of the ring most of the year, appears to be done for good as a top guy and is set to make an announcement about his future on 1/28.
– Antonio Inoki wants to run a solo Dome show in June, facing either Atsushi Onita or George Foreman.
– New Japan is also trying to get the Undertaker to come in as a semi-regular.  (Now that would be wacky.) 
– Memphis's wacky manager of the week is "Big Business" Chris Brown, who claims to be from Florida and the host of a Home Shopping Network show, trying to recruit wrestlers to sell jewelry on the channel for him.  (What kind of a stupid moron would…)
(Um, never mind.) 
– Jerry Lawler continues his media tour while waiting for charges to be dropped, noting that the only reason the thing hasn't been squashed already is because the prosecutor has it out for him, and the only reason that he's still not back on WWF TV is that they don't want both members of the broadcast team being indicted at the same time.
– Correction on the Ron Reis story:  The "Vanilla Gorilla" name was just a rib from the reporter who wrote the story, and not actually a name that anyone seriously was considering for Reis.  (Yeah, because the Yeti is so much better.) 
– King Kong Bundy's nephew Pat Pallies is actually turning into a high-level amateur wrestler, and Bundy himself might now come out of retirement to work for the WWF or WCW soon as a result.
– Dave thinks that Owen Hart will be the marathon man in the Royal Rumble this year, but Bret will win the match and then give up the title shot to face his brother, leaving Luger to get the shot at Yokozuna and win.  Or, maybe Luger will just win the Rumble.  (Or maybe both!) 
– Dave heard that the Hart Brothers v. Steiners match taped for Coliseum Video last week was the best WWF match in a long time.
– The Patriot has reportedly signed a two-year full time deal with WCW, which would have to be for serious cash because he's got a sweet deal in Japan as it is.
– Super Shock Master was supposed to referee the Flair-Vader cage match at the PPV, but both Flair and Vader nixed the idea.
– Missy Hyatt had an offer to pose for Playboy, but was forced to turn it down due to a morals clause in her WCW contract.  (Sadly we missed the peak Missy era for that kind of shoot.) 
– And finally, more WCW ineptitude to close things out, as they were using old tapes of Flair for World Wide, where he was still having Fifi in his corner, and then did a "still photo review" of the Starrcade main event, which was fine, except the photos were from their match at the Clash instead.  Oh, WCW.
Happy Halloween!