Christmas is done, so it's time for Dave to catch up on the news!
– From reports thus far, it looks like Starrcade did a 0.55 buyrate, or roughly double what Battlebowl did. Of course, that's still way below Survivor Series, which shoots down the hopes of those who thought this one might have been the one where WCW actually caught the WWF on PPV.  (Well, give it a couple of years.)  It's the best buyrate of the year, but circumstances were so crazy for this one that it's hardly a sign of fortunes turning around.  And also given all the shows they ran in a four month period, it shows that doing monthly PPVs might not be a totally bad idea.
– Actual paid attendance was 7000, as promised, but there were so many cheap tickets that they didn't really make that much money.
– Next up for WCW, Clash of Champions on 1/27.  It's one of the weaker lineups they've done, with Vader & Rude v. Sting & Flair as the main event and Nasties v. Jack & Payne.  Putting Vader and Flair together so soon also seems like a really bad idea.  But they're a TV company and that's what TBS pays for, so ratings are king.
– Next up after that is Superbrawl IV, which looks like another one match show.  In fact, the undercard is even worse than Starrcade, if that's possible.  The show is headlined by Flair v. Vader in a Thundercage match and what should be Jack & Payne defending the WCW tag titles against the Nasty Boys in a rematch from the Clash.  (I'm really wondering what happened there because seemed dead sure of a title change for weeks and then just nothing.)  
– Jesse Ventura did indeed sign a new contract with WCW, so he'll be around for another year.  However, he also promised on the hotline that he's running for senate.  (Yeah, Jesse Ventura as a senator, that'll be the day.  But maybe a GOVERNOR.) 
– New Japan's annual Tokyo Dome show on 1/4 ended up being a huge bore, thanks to a weak lineup and a marathon show.  Six hours for a major wrestling show!  Can you even imagine?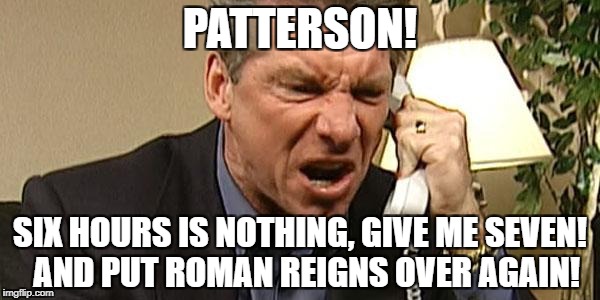 – In fact, the Dome did not sell out, despite the interest in the Tenryu v. Inoki match and who would job.  Although there was 50,000 people in the building, they were hoping for a sellout of 62,000 and didn't even come close.  The only title change on the show saw the Hellraisers regaining the IWGP tag titles from the Jurassic Powers, although Tiger Mask jobbed to Jushin Liger and unmasked as Koji Kanemoto to the surprise of no one in the other notable happening on the undercard.
– Also notable:  Scott Steiner debuted this crazy new move on Hase described as "a suplex dropped into a piledriver".  (Does that count as an underrated Observer debut for the MOTHERFUCKING STEINER SCREWDRIVER?) 
– For those wondering, Inoki did in fact do the job to Tenryu in the main event for the good of the promotion, although in fact Inoki was pushing for himself to win and New Japan vetoed it.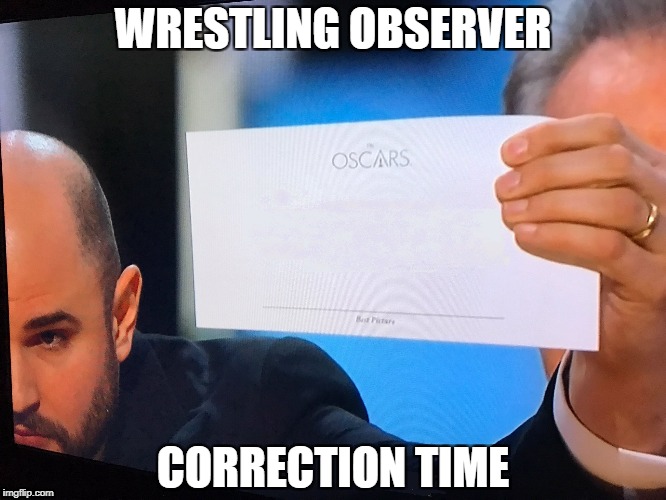 – For those of you waiting for Tazmaniac to debut as Quang the Ninja, in fact Dave was mistaken and it will be Juan Rivera, aka TNT from Puerto Rico, who will be playing the role.
– John Nord is back in Japan, working as Stan Hansen's newest tag team partner for All Japan.
– Terry Gordy should return from his six month sabbatical on 1/16 to reform the team with Steve Williams.  At this point Dave now knows that Gordy was in a coma for a week after collapsing on the plane.  However, oddly enough Big Bubba did so well as Doc's partner that fans are likely to be disappointed with Gordy.
– Dave notes that although the quality of wrestling in FMW might be lacking, their home video production is second to none.  And they're still in better taste than the Howard Stern PPV and far more entertaining.   (Strongly disagree.  That Stern PPV was a highly entertaining dumpster fire that was perfect for getting drunk and eating pizza.) 
– Akira Hokuto, who retired a couple of weeks ago, was at the 1/3 Korakuen Hall opener for All Japan Women, and has basically un-retired already.
– W*ING's next match is Jason v. Crypt Keeper in a "snake box bed of nails match".  (And you thought WWE's stips were getting ridiculous.  I feel like Bray Wyatt should steal that one if he ever comes back.) 
– Koji Kitao's new shoot style promotion will be imaginatively be called "Kitao", and his first foreigner is Tazmaniac, who Dave calls "Pete Taziello" but then notes that it's not his real name.  (No kidding.) 
– Jerry Lawler is telling all the Memphis media that charges will be dropped by 1/7 and he'll be back in the WWF by February.
– For those who don't think Jim Cornette has a sense of humor, freeze-framing the credits of the year-end SMW TV show reveals that the ringside physician for the promotion is Dr. Kevorkian, and the SMW Day Care Center is run by Michael Jackson.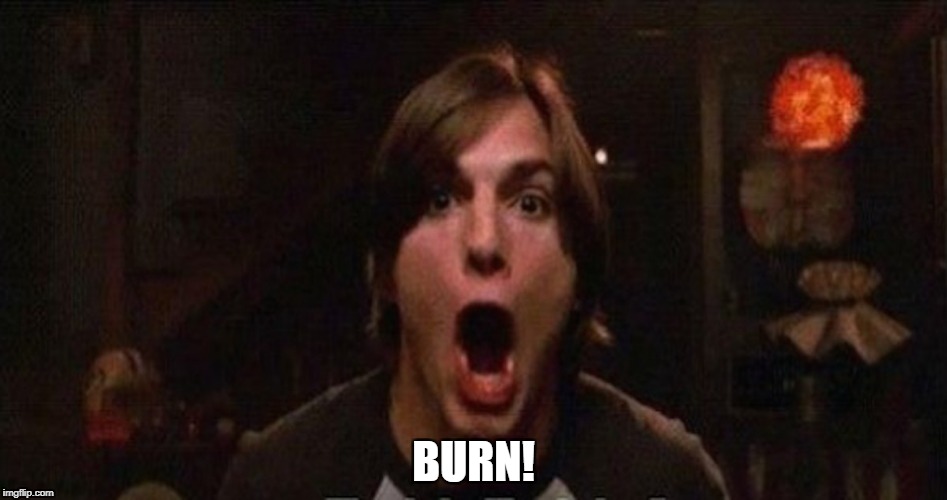 – Dick Murdoch did hilarious interviews building up his matches with the Bullet, sitting in a bar drinking beer and noting that he's here to work for SMW because they're on the up-and-up, unlike some other promotions that are under federal indictment.  (Sure, until they call him with Royal Rumble money!) 
– Speaking of which, Cornette defended the ridiculous stip from last week where the Bullet unmasked and had a second one underneath, claiming that sending the fans home happy due to the babyface foiling the heel is more important than killing off your stips.  He did, however, emphasize that SMW was not going to be one of those promotions that ran off their fanbase with town-killing stipulations over and over.
– Despite what Scheme Gene is saying about Hulk Hogan on his hotline, there's no fire behind the smoke and it's just a gimmick for Gene to make money.  There's no signs he's even talked to WCW and he wouldn't have time to work for them thanks to his filming schedules anyway.  So, to summarize, no Hulk Hogan in WCW in 1994.  In fact, I think we can safely say…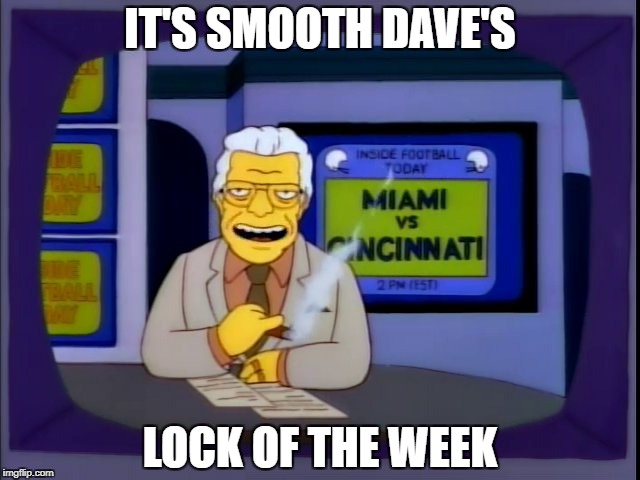 – More press for Ron Reis, who is training with John Studd to become a wrestler after being a lifelong hardcore fan.  He'll apparently be called "The Vanilla Gorilla" and team with Studd for his debut matches, working on Killer Kowalski's shows in New England and training with Killer.  (I think Kowalski might have another student with some potential coming up pretty soon…) 
– Dave thinks "Spaceman" Frank Hickey might have died at some point recently, but he's not 100% sure.  (A quick Google reveals that indeed he passed away on December 8.) 
– Global won the New Year's Eve war with Big D in Dallas, drawing 1080 to the Sportatorium thanks to their "free tickets and one free soft drink" promotion.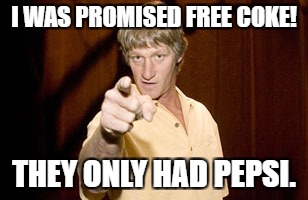 – Well, Kevin, if that's the worst thing that happens to you this year, it'll be a change of pace.
– Rip Rogers is in the new video for John Mellencamp's "Human Wheels".  (I remember that!  I loved that song too, although the rest of the album was kind of disappointing.  Mellencamp's last great one was "Whenever We Wanted".) 
– Vader is out for a while after telling to Flair to smash him in the face with a chair twice and then potato his eye shut to make it look REALLY good during their Starrcade match.  (And then 20 years later we were all like "Concussions are a thing?  WUT?")
– Arn Anderson returned to the ring on 12/28 against Paul Roma, and thankfully wasn't showing any sign of stab wounds, but was still looking rusty after two months off.  (Plus, you know, nearly getting stabbed to death.) 
– The Christmas Day edition of WCW Saturday Night, broadcast from "Gene Okerlund's cabin in Minnesota", did the lowest rating in the history of the show, but there's tons of ready-made excuses for that date anyway.
– Tom Zenk randomly returned to WCW TV for the Main Event tapings, feuding with DDP and looking noticeably thinner.  (No idea what that was about.) 
– Shock Master was repackaged into a new gimmick, SUPER SHOCK MASTER, now dressed like Vader with a mask, and appears to be feuding with Vader, which just reinforces Dave's positive viewpoint on the future of WCW.
– Johnny B. Badd is still putting over his new team with Michael Hayes, which had already broken up weeks before the interviews on the Main Event tapings were shot.  So don't get too attached to the team.
– Ted Turner did an interview with Sporting News (Woo!  SPORTING NEWS CALLOUT!  Worlds are colliding!)  talking about his involvement with WCW, which is one of the only times he's ever done a print interview on the subject, likely because it was done just before his pep rally with WCW employees.  The article basically buried Ted's involvement with the sport, noting that he talks regularly with world leaders, and then with Awesome Kong.  Dave can kind of see their point with Awesome Kong.
– It's ANNOUNCER WARS on WCW TV, with Okerlund and Ventura taking some major potshots at Jim Ross on TV and hotlines recently.  Ventura in particular snarked the hell out of Ross (not mentioned by name) but made a pointed remark about formerly working with someone "broadcasting shows that have midgets dressed up as clowns".  Dave notes, in the interest of fairness, that Ventura just broadcast a show featuring a midget dressed up like a shark and trying to blow up a boat.
– Cactus Jack's wife gave birth to a baby girl, who they have named Noelle.  (Ironic we were just talking about people dressed up as clowns!) 
– Davey Boy's firing has freed up BIG BUCKS in WCW's budget and it's going to the Throw All The Money At Curt Hennig Fund.  WCW is still claiming that Smith wasn't fired, by the way.
– To the WWF, where King of the Ring 94 will actually come from Baltimore and not Philly as previously reported.
– Although the WWF is hyping the Royal Rumble as being sold out, there's actually tons of tickets left.  Lying about that sort of thing appears to be just a new company policy.
– And finally, Titan sent out casting calls in November, looking for people in Hollywood to star in some kind of live martial arts shows, which could either be a martial arts promotion of some kind, or using martial artists against wrestlers like they do in Japan.  (I have no idea what that was supposed to be, unless they wanted LOTS of backup choices in case Savio Vega fell through as Kwang.)