Onto another year!  And of course, we kick off 1994 with Starrcade '93, and one of the biggest matches of Ric Flair's career.  And a lengthy rundown of his career, so hopefully you've got some snacks handy.
– Flair won the World title for a record 11th time (or maybe 10th or 12th, who even knows?) and Dave notes that it was easily the most memorable of all of them.  Flair won the title from Vader in what Dave thought was the best build for a single match in the history of WCW, with Flair taking the place of Sid Vicious after the incident in England. The show was announced as only 300 short of a sellout, doing a $65,000 house, but still needed a lot of paper to fill the arena.
– In a very WCW screwup, however, a PPV ad ran in Multi Channel News advertising the next show with the main event of Flair defending the title against Vader in a cage match. So anyone in the PPV business knew the result of Starrcade going in, but then it's not like it was a huge secret anyway.  Just to rub it in, the New York Daily News covered the story before Starrcade, suggesting that anyone who knows a bookie should put some money on Flair because they'd make out pretty well.  (Ironically, now we live in a world where major gambling sites take bets on wrestling on a regular basis and Vince screws with the results just to mess with them.) 
– Dave notes that had Bill Watts still been in charge, he'd have "torn out what was left of his hair" and changed the finish, but here in the more cynical days of 1993, no one actually cared.
– Luckily, the show was sold on the basis of one match, which is good because nothing underneath was any good.  So even with only one good match on a $25 show, it's still a major thumbs up.
– Before we get to the show, let's recap Flair's ENTIRE CAREER.  Much like Dewey Cox, before every big show Flair's entire life flashes before his eyes, apparently.
1971 – Flair drops out of Verne Gagne's training camp.
1972 – Makes his pro debut against George "Scrap Iron" Gadaski in a draw.
1973 – Worked as an undercard rookie putting over Greg Gagne in the AWA.
1974 – Moves to the Carolinas as a partner for Rip Hawk after a recommendation from Wahoo.  Wins first titles, the Mid-Atlantic tag titles.
1975 – Wins first singles title, the Mid Atlantic TV title.  Also breaks back, might be retired, yada yada.
1976 – Wins Mid-Atlantic title for the first time from Wahoo, which puts him on the radar of the NWA as a future World champion.
1977 – NWA decides to go with Harley Race as champion instead.
1978 – "Unknown" newcomer Ricky Steamboat pins Flair in a TV match to kick off their legendary feud. One of the models used in the angle was the future Bonnie Steamboat, although that wasn't where they officially met.  Flair begins making a big name for himself thanks to increased exposure on WTCG in Atlanta (the channel that became TBS).
1979 – Flair turns babyface and becomes top star in the territory, winning the World tag titles from Blackjack Mulligan.
1980 – Flair starts feuding with Roddy Piper in a program where the interviews were way better than the matches.
1981 – Flair wins his first NWA World title, beating Dusty Rhodes in Kansas.
1982 – Flair has a legendary match with Kerry Von Erich in Dallas that begins the rebirth of the territory.  Flair becomes the biggest draw in North America with the exception of Hulk Hogan.
1983 – Flair loses the title to Harley Race on June 10 to set up their Starrcade rematch, which drew a then-record $650,000 gate with all the closed circuit showings factored in.
1984 – Flair loses the title back to Race in New Zealand and regains it in Singapore in two changes that were ignored at the time and never acknowledged in the US.  Later, he loses the title to Kerry Von Erich at Texas Stadium and then regains it two weeks later in Japan.
1985 – Wrestlemania happens, but Flair is on the wrong side of the war and doesn't get nearly the same national attention despite traveling the world and headlining 7 of the 10 largest gates in North American wrestling history.  The Great American Bash sees Flair beating Nikita Koloff in the main event on July 4, and then he turned heel on Dusty Rhodes to form the Four Horsemen.  Despite this, numerous fans still won't boo Flair. Starrcade 85 still does a $936,000 gate, destroying all previous records…but not Wrestlemania.
1986 – Flair and Rhodes drew huge business for the NWA, which was rapidly becoming just Jim Crockett Promotions, and Crockett essentially prevented anyone else from getting dates with Flair.  Flair dropped the title to Dusty on July 26, but regained it on August 9.  Flair v. Koloff draws $980,000 for Starrcade '86.
1987 – Jim Crockett Promotions falls apart and Flair becomes a scapegoat.  Dusty Finishes with Flair on top kill territory after territory, and it turns out that Flair wasn't as bulletproof as initially thought.  Flair drops the title to Ron Garvin on September 25 because he was the only babyface that Dusty was willing to sacrifice at Starrcade '87.  Jim Crockett literally bet the company on the PPV success of the show, and then Vince completely screwed him over by running Survivor Series at the same time.  Starrcade got killed and Garvin got booed out of the building.
1988 – Flair and Rhodes go from feuding on-screen to feuding in real life, with Flair getting a rap for being old and unable to draw any longer.  However, March saw the debut of the Clash of the Champions, where Flair v. Sting did a monster rating opposite Wrestlemania and cost Vince millions.  Lex Luger was Dusty's boy, however, so Sting was back-burnered while Luger got title shot after title shot to rebuild the territories killed previously.  And then the screw-job finishes killed them all over again, until Crockett had to sell the company to Ted Turner.  Dusty blamed Flair and Ric nearly jumped to the WWF with the rest of the Horsemen as a result, which would have scuttled the deal and killed off WCW.  Rhodes was mercifully fired as booker and Flair pinned Luger to retain the title at Starrcade.
1989 – Flair, supposedly washed up and over the hill, has the best year of his career thanks to classic matches with Steamboat and Terry Funk and the highest buyrate in company history for Great American Bash '89.  Flair demands the book as a result and TV ratings increase to their highest numbers in years, but Flair goes completely off the rails by the end of the year due to the pressure.  Flair took all the blame, since he was both booker and champion.
1990 – The promotion chose Sting to carry things instead of Flair, and Ric was totally cool with that because his plan was just to book himself to win it back right away.  (Huh.  Did not know that.)  And then Sting blew out his knee two weeks before the show and Lex Luger got put in the slot instead.  (At least it wasn't meningitis.)  Flair quits as booker and new committee heads Jim Herd and Jim Ross decide to put the title on Luger.  Flair vetoes the move thanks to creative control in his contract, and instead puts over Sting at Bash '90.  And that was it for Flair as champion, because he was too old and would never win the title back again, leaving him with six World titles forever.
1991 – Flair wins his seventh World title after Sting is a complete flop as champion and the promotion went crawling back to Flair again.  Sting pouts and has a crappy match with Flair while getting booed by the live crowd.  Dusty returns to booker, with a goal of getting revenge on Flair.  They do a wacky Dusty Finish in Japan, which makes Fujinami the NWA champion while Flair is still WCW champion, and the belts are reunited at Superbrawl.  The "super booker and self-proclaimed genius" is unable to turn around the company, so Flair gets blamed again and is scheduled to drop the title to Luger again at Bash 91.  And of course Flair got into a contractual pissing match with Jim Herd and got fired, resulting in the world PPV show in wrestling history.  Flair was still technically still NWA World champion because Herd was also in a pissing match with the NWA and they wouldn't recognize Luger.  Flair jumps to the WWF and opens a series of matches with Hulk Hogan to big crowds, but the numbers didn't sustain.
1992 – Flair wins the Royal Rumble and his first WWF title, going 60:00 to become only the second person ever to hold both NWA and WWF titles.  Flair loses the title to Savage at WM8, but regains it in September and business suddenly plummets.  Bret Hart wins the title after an emergency meeting on October 12, but their series doesn't draw.  This actually kicked off a real life feud between them because they both wanted to call the match and had vastly different opinions on how the matches should go.  Vince sided with Bret, and Flair was phased down.
1993 – Flair returns to WCW to save the company again, but his debut at the Clash in June draws a miserable rating. Flair wins the NWA title from Barry Windham, although by this point no one can even remember how many World titles he's held.  Flair's return was mishandled completely and meant nothing to TV ratings or house shows.  He was scheduled to work third from the top at Starrcade in a nothing tag match with the Nasty Boys, and again he's written off as too old and too over the hill by management and time to phase him down into the midcard.  To quote Dave:
"It was because a man with every obvious sign of disaster written all over him going in was still being handed the company's top star position by a new management team that somehow understood even less than the previous inept management, freaked out and nearly killed Ric's best friend in real life, that all this took place. With nowhere to go, as happened time after time when the ideas that were going to save the company failed and the saviors self-destructed, the only idea left was to go back to Ric Flair. Somehow, this time the end result was the greatest production and greatest performance in the history of the company."
As for the rest of the show?
0.  Terry Taylor pinned the Equalizer in the dark match.  DUD
1. Orndorff & Roma beat Scorpio & Bagwell in 11:45 with the loaded headbutt.  Total disappointment.  *3/4
2. Shockmaster pinned King Kong in 1:34 after a bodyslam.  DUD
3. Steve Regal went to a disappointing 15:00 draw with Ricky Steamboat to retain the TV title.  *3/4
4. Cactus Jack & Maxx Payne beat Slashinger & Pierce in 7:48.  Uneventful match aside from Jack nearly killing himself on a backdrop out of the ring.  *1/4
5. Steve Austin won the US title from Dusty Rhodes in the only other good match on the card.  Dustin was DQ'd in the first fall due to putting Austin over the top, and then Austin won the title in a short fall with a handful of tights.  Dave is annoyed that the "DQ finish in a title match equals title change" thing has moved from the WWF to WCW now, too.  **3/4
6. Rick Rude retained the WCW International World Gold Belt by pinning the Boss in 9:08 with a sunset flip.  Dave thinks they should just skip unification and kill this belt off.  **
7.  Sting & Hawk beat the Nasty Boys by DQ in 29:11.  Sloppy at times, but in some ways not that bad.  (In WHAT ways, specifically?)  Dave "didn't think the match was that bad", although he acknowledges that he's in the minority.  (That's an understatement.) He thinks the match may have been rebooked on the fly due to an injury from Sags, although he doesn't know for sure.  **1/2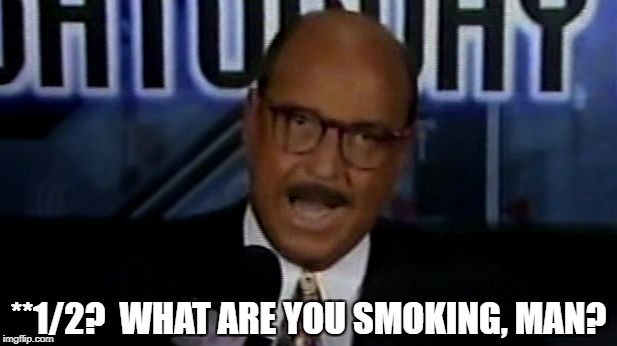 8. Flair pinned Vader to win the title in 21:11. Great storyline and psychology, with Vader destroying Flair to the point where it raised doubt about Flair actually pulling it out.  Flair clipped him and rolled him up for the win.  ****1/2
– To Japan, where rookie Ginsei Shinzaki is earning big praise in Michinoku Pro doing an "Undertaker type knockoff role".  (This is the Observer debut of Hakushi, of course.  Crazy that he was a rookie in 1993 and was in the WWF only a year later!) 
– There's actually a lot of interest in the upcoming Tokyo Dome main event between Tenryu and Inoki on 1/4, because no one can figure out who's doing the job.
– The main event of SMW's Christmas Chaos show saw the Bullet lose to Dick Murdoch in a match where he had to unmask if he lost, so he unmasked and was wearing another mask underneath.  Dave thinks this MIGHT make fans a bit skeptical of stipulations moving forward.
– Speaking of screwing the fans, ECW promised an exploding ring match for their 12/26 main event between Funk and Sabu, but instead delivered some flares and "a tape played over the PA of an explosion".  (Paul Heyman, lie about something?) 
– Larry Cameron's death is sounding more and more steroid-related, although Wanz is desperately trying to cover it up for PR reasons.
– In Dallas, it's a promotional war on 1/2 between Big D and the GWF, with Global actually letting everyone in for free and offering a free coke for everyone in attendance as well.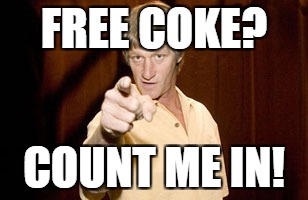 – No, Kevin, I think you misunderstood that one…
– Tatanka v. Ludvig Borga was added to the undercard of the Royal Rumble.
– Tazmaniac might be coming into the WWF as "Quang the Ninja"
– Madusa did in fact debut as Alundra Blaze, doing a knockoff of American Gladiators for her new gimmick.
– And finally, WCW once again managed to pluck disaster from the jaws of victory, running a house show in Denver that drew 3000 people (their biggest house in a while) but was filled with shitty DQ finishes and terrible matches, including a battle royal finale where Sting, Vader and Flair somehow managed to be "eliminated" before the match even started and Rude put out hometown hero Scorpio to win, thus pissing off the fans even further.  Because WCW.