"Dude, with all the problems in the world – where, oh where are the Wrestling Observer Flashbacks. Earlier this year we were on pace to hit the colossally repugnant 1995. I was waiting with baited breath. Now, my days are left unfulfilled. Help a brother out."
I see your point, especially since I'm getting sick of hearing from groups of people on Facebook who support or don't support kneeling or flags or what the f--- ever they're fighting about and just won't shut the hell up about it already.
This guy gets it.  Now, back to the relative sanity of two people fighting with a pair of safety scissors in a hotel.
– So as noted, Sid and Arn got into a pretty major scuffle the last time we left them, and WCW is being remarkably tight-lipped about the whole incident.  What we do know is that Sid will likely be fired and Arn will not be fired.  Sid is already protesting, claiming that Arn threw a beer mug at his head at the bar.  (Geez, Arn, uncool.)  That being said, Sid has not formally been fired, and WCW President Bill Shaw appears to be on his side, believing that Arn was the instigator.
– Even if Sid isn't fired, he still won't be appearing at the 11/20 Disney tapings, because his face and stomach are a mess of stab wounds, and ditto for Arn. Even more mind-boggling, Sid had just agreed to a four-year contract worth $2.4 million before Halloween Havoc, and Dave's like "Who would be stupid enough to sign SID VICIOUS to a long-term contract?"
– In related news, Sid may have failed a drug test before the UK tour, and in fact a bunch of WCW wrestlers also are rumored to have failed and will have to attend "a one day seminar on the evils of steroids and other drugs."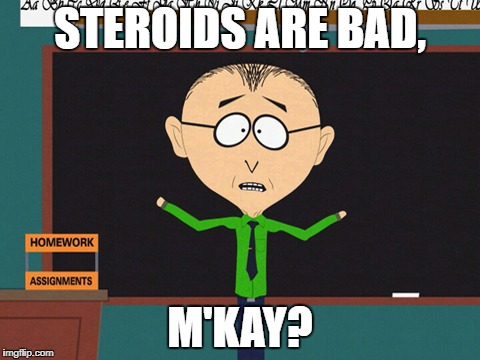 – Both Sid and Arn have been edited off upcoming TV shows, although Dave does note that it's a bit creepy for announcers to talk about "Psycho Sid" on the currently airing syndicated shows and how Col Parker had to file a restraining order to keep him 50 feet away at all times.
– Over to Japan, where Muto and Hase won the annual New Japan tag team tournament, which was kind of a flop this time around.  Injuries and stuff out of their control hampered the booking, leaving most of the shows unable to sell out.  Notably, the Hell Raisers were both injured, leaving the Jurassic Powers to go the finals and lose instead.
– Meanwhile, Inoki closed the show by coming out and announcing a match against George Foreman at the Tokyo Dome in March.  Dave feels like we probably shouldn't hold our breaths for that one.
– In PPV news, a show called "The Ultimate Fighting Challenge" takes place from Denver on 11/12, with a bunch of different fighting styles in a tournament of some kind. The main star appears to be Ken Wayne Shamrock from Pancrase.
– Meanwhile, WCW and WWF run PPVs within four days of each other, with Battlebowl on 11/20 and Survivor Series on 11/24.  Buyrates for both should be establishing the lower level for buys, since the WCW show has zero matches announced and the WWF show is filled with mystery opponents via masks and clown suits.
– Terry Gordy apparently spoke with a magazine in Japan, and he has promised to be back in action by February.
– New Japan is trying to bring in Yokozuna to face their new sumo star, Taduo Yasuda, although that seems to be a bit far-fetched of a plan.
– Meanwhile, Pancrase is the hottest promotion in Japan, with a show headlined by Maurice Smith v. Minoru Suzuki drawing 10,000 to Kobe at $190 a pop for ringside seats.  Dave's instinct is that it's probably not 100% legit and they're just working for 15 minutes or so and then shooting for the finish, but he hasn't seen it so it's probably not fair for him to judge.  (Never stopped anyone else on the internet before.) 
– In Memphis, Downtown Bruno did a promo where he told the Moondogs that he put all the names of men he's managed over the years into a computer, and asked it for the most dangerous possible combination to face them. The winning team?  Don Bass and Doug Gilbert.  Dave notes that Jerry Lawler's clearly booking the territory if that's what was picked.
– Speaking of the Moondogs, the Spot and Rex version debuted in SMW, managed by Jim Cornette, and gave a jobber one of the most brutal beatings ever seen on SMW's TV show.
– Larry Cameron teamed with Mad Bull Buster to win the CWA tag team titles in Germany at the start of a tour there for Otto Wanz.  (Notable not for the title change, but for the fact that Cameron never returned from that tour, sadly.) 
– After a tour of Texas where they flopped, Terry Boy and Shiryu of Michinoku Pro tore down the house at an indy show in Compton, CA.  (Terry Boy is Men's Teioh of Kaientai, and Shiryu is Kaz Hayashi, in case you're wondering.) 
– Dave watched the new ECW TV show on the weekend, which began with Joey Styles "accidentally" reading a Newsday story about Vince McMahon possibly getting indicted for steroid distribution, and he notes "That television show is definitely different."
– In a unique angle, Tri-State Wrestling in Kentucky did a storyline where the top babyface wrestled the top heel in Beaver Dam, KY, for control of the promotion, and the heel won.  And then he immediately canceled all shows in the city.
– To WCW, where the European tour was considered a flop, in addition to two of the wrestlers trying to murder each other with scissors.
– In yet another horrific maiming, Bill Dundee had his eyebrows shaved while on the tour bus.  (I bet you hyenas are gonna blame Sid for THAT one, too.) 
– Gene Okerlund debuted for WCW amidst huge amounts of hype, doing a storyline where Jesse Ventura was all shocked about him coming into the promotion.  They even got a plug on Larry King for it.  Dave notes that it's funny that now that TV announcers are in control of the promotion, all the big angles revolve around TV announcers.
– Fifi is apparently done with WCW, according to Missy Hyatt's hotline.  Also on her hotline, she references her real life relationship with Road Warrior Hawk all the time, despite managing his enemies on TV.  (Aw man, Missy and Hawk?  Now that's a screwed up relationship.) 
– Mean Gene is already burning bridges on his hotline segments for WCW, claiming that Monday Night RAW is "struggling in the ratings" whereas All American Wrestling, which was hosted and produced by himself, got great ratings despite no money being given to them. Also, the WWF is a "cottage industry" and WCW is part of a multi-billion dollar conglomerate.  That last one is what's really got Vince's knickers in a knot, because he calls every other promotion besides the WWF a "cottage industry" and so that's a major inside shot at him.
– With the Clash coming up in only a few days, less than 400 tickets have been sold, so Dave suspects they might have to paper the building a bit for TV.
– To the WWF, where Royal Rumble tickets for Providence went on sale at a house show there on 11/7, and they immediately sold 2500 tickets that night. In fact, many people were completely ignoring the show and just standing in line for tickets to the Rumble.  (To be fair, the main event was Lex Luger v. Ludvig Borga, so they probably would have left before the end of the show to beat the traffic anyway.) 
– Mr. Perfect has been pulled from all bookings to deal with "family problems", although he'll likely be back for the PPV.  (In fact that was the end of his in-ring career for quite a long time.) 
– Word from house shows is that Diesel and Bob Backlund have been having "some of the worst matches anyone has ever seen."  (I find it hard to believe that Kevin Nash would be involved in anything subpar.) 
– Matt Borne is officially fired from the WWF, and has been replaced by someone as Doink, although Dave isn't exactly sure who it is.  Ironically, the new Doink has been facing Steve Lombardi, the previous replacement Doink, at house shows.
– Greg Valentine will be coming into the WWF in November, so that pretty much means Madusa will be coming with him.
– And finally, Dave is doing some deep investigative journalism into the identities of the mysterious Knights and Doinks at the Survivor Series in two weeks, and has come up with Brian Costello as the Blue Knight, Del Rios as the Red Knight, and Glen Jacobs as the Black Knight.  Meanwhile, he has no idea who the Doinks will be, but Steve Lombardi and Phil Apollo seem to be a sure thing.  But, as always, plans can change, he reminds us.  (Way to cover your ass there, Dave.)