Thankfully, the Observer archives are fixed, so let's get back into the swing of things again.
Previously on the Flashback… https://blogofdoom.com/index.php/2017/08/29/wrestling-observer-flashback-10-04-93/
– The Survivor Series on 11/24 has already become the fastest arena sellout in North American history.  It's actually the first PPV ever in Boston, and the last at the Boston Garden.  They haven't even announced a match yet, but it appears that the main event will be Luger & Steiners & Tatanka v. Borga & Yokozuna & Quebecers.
– Meanwhile, WCW set opposite records, selling only 800 tickets for the 10/3 card at the Omni, the smallest crowd in 20 years.  Even the scalpers were hit hard, selling ringside seats for $1 each to unload them.
– Also, WCW cancelled a TV taping in Anderson, SC, because there was less than 100 people in the 4000 seat arena when the taping was scheduled to begin and they decided to just scrap it.  They're going to redo the show on 10/13 in Gainesville, GA, with the first 1800 people getting in free.
– Bret Hart caused some controversy when he went on "The FAN" radio in Toronto, calling WCW "the minor leagues" and criticizing their drug testing policies.  "I hate to bring it up, as far as even the drug testing, for example, the WCW, their drug testing must be pretty shoddy because you can tell by looking at the guys in the WCW that they're all obviously drug abusers. There's no hiding that. In the World Wrestling Federation, every single wrestler is drug tested just like Olympic athletes, every seven or eight days, and there's absolutely not one single wrestler taking any kind of drugs. That's any kind of drugs, period, from amphetamines, you can barely get away with caffeine, I think." 
– And if that wasn't enough, he followed that with a famous takedown of Flair:  "Ric Flair was the biggest letdown of my entire career. I've wrestled all kinds of wrestlers everywhere and I thought when I stepped in the ring to wrestle Ric Flair that I was going to be wrestling a legend, like one of the greatest of all-time. On a scale of one-to-ten, I'd rate Ric Flair as about a three. He sucks. I'd even say Jerry Lawler quite conceivably has at least a little more imagination than Ric Flair. Ric Flair, I don't hate him or anything, I hear that all the time that Ric Flair is the greatest, Ric Flair is the greatest. I don't know how anyone could even begin to think he was good. If you've seen Ric Flair wrestle one time, you've seen Ric Flair's whole show."
(Pausing for Hartkiller diatribe in 3…2…1…)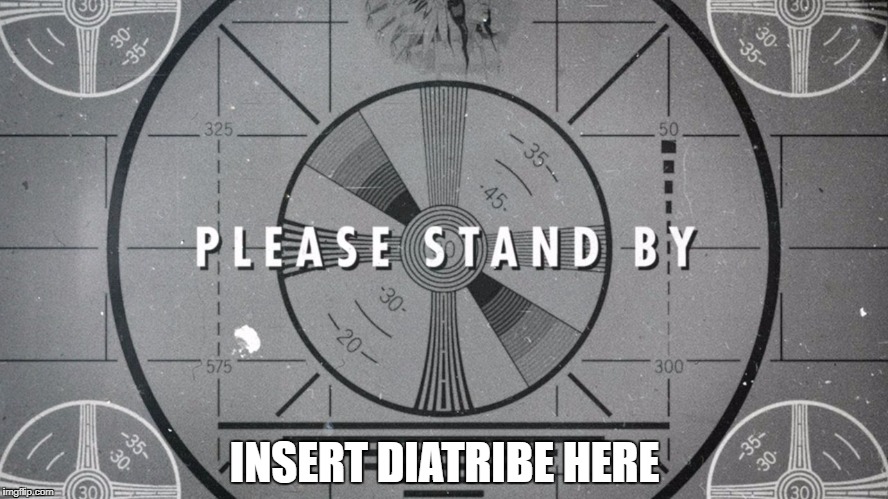 – Dave has the results of the UWFI PPV, although he hasn't had a chance to watch it yet.  The show drew 5900 to the Osaka Gym, which wasn't a sellout, but it was close.  Vader beat Naoki Sano in 6:20 in the main event after five knockdowns.  The show seemed to generate a lot of curiosity in the US due to the "shoot fighting" aspect, but it's hard to say if that'll translate into PPV buys.  Unfortunately, the group doesn't have TV in Japan, and they're known for being uncooperative with the magazines.
– Dave went to a WWF house show at the LA Sports Arena, and it wasn't great.
1. MOM beat Well Dunn in 13:25 when Mabel pinned Dunn.  Mostly stalling because Well was injured.  1/2*
2. IRS pinned 1-2-3 Kid when he rolled through a bodypress in 11:02.  Kid drew more heat than anything else on the show.  **1/4
3. Razor Ramon pinned Rick Martel with the Razor's Edge in 14:26.  Good heat for the match.  *3/4
4. Lex Luger pinned Ludvig Borga with the forearm in 15:34.  Even after all the weeks of ramming Luger down everyone's throats, he's just not over at all.  3/4*
5. Mr. Perfect pinned Diesel in 10:31 with a rollup.  1/2*
6. Quebecers beat Adam Bomb & Bam Bam Bigelow in 13:23 to retain the tag titles, with Bomb Bam working as babyfaces in a decent match.  Finish Bigelow go after Johnny Polo and get counted out.  **1/4
7. Yokozuna pinned Undertaker to retain the WWF title in 8:53.  Match was all action with a good reaction from the crowd.  Yoko hit Taker with the salt bucket four times and pinned him with a legdrop to win.  (Sounds like a finish from the Wrestlemania: The Arcade Game) **1/2
– To Japan, where Big Bossman will be taking Terry Gordy's place as Steve Williams' partner for the time being.
– FMW's Eiji Ezaki will be leaving for one year to work out of Mexico, and will be brought back with a bigger push after that.  (I wonder if he'll start wearing a mask and maybe get a new gimmick while he's there?)
– Vince McMahon's wrestling debut has been pushed back yet again, as he didn't show up for the 10/4 Memphis card, which saw Jerry Lawler beating Randy Savage by DQ to retain the USWA title.
– The Moondogs are coming into SMW to feud with the Rock N Rolls in November, although it's going to be Spot and someone else who isn't Spike, Cujo or Splat.  (Well that still leaves about a million people.) 
– Darryl Van Horn is claiming to be bringing in a wrestler from Egypt and says he's been "studying necrophilia", so Dave notes that, yes, he's doing it with corpses.  (This is actually the Understated Observer Debut of the one and only Father James Mitchell, by the way.) 
– Sabu ended up working in ECW for their TV tapings after failing his WCW tryouts, and was reportedly the star of the promotion as a result. He "chased fans around the building" and was said to be so scary that he gave children nightmares.  (That match with Sandman a few years later sure gave me nightmares.)  Dave notes that Mick Foley might be famous for injuring himself in the name of entertainment, but Sabu is in a whole other league from even him.  Dave thinks we should enjoy Sabu while we can.  They tried to keep him heel by putting him with Paul E. Dangerously and giving him a Hannibal Lecter gimmick on the way to the ring, but fans cheered him anyway when he beat Shane Douglas to win the ECW title.
– Word is that the undercard had so much blood, chairs and mayhem that the crowd was burned out well before the main events.
– Hulk Hogan did an interview on the Regis show, talking about coming back to the WWF to challenge Yokozuna.  He said that the Japanese wrestlers take their wrestling a lot more seriously than Americans, but he was able to win all his matches in Japan because he's in better shape.  Dave clarifies that he means better FINANCIAL shape, so that he can refuse to do jobs.
– The WWN TV taping still has no scheduled date or place, but expect it around November.
– Nikita Koloff was on America's Funniest Home Videos on 10/3, winning third prize for cutting wrestling promos in a mall with his daughter.  Dave notes that Lloyd's of London will probably stop accepting insurance policies from wrestlers in Minnesota pretty soon.  (He's not wrong.) 
– Scorpio & Bagwell won the WCW tag team titles from the Nasty Boys on 10/4 during the TV taping in Columbus, GA, with the match to be aired on 10/23, or one day before the Nasties regain the belts at Halloween Havoc.
– They also set up an angle at the tapings where Sid broke up with Robert Parker, which is leading to a Vader-Sid main event at Starrcade.
– Also, they're starting up the Erik Watts heel turn again.
– Gene Okerlund will be starting with WCW on 11/1.
– Tony Schiavone said on the WCW Hotline that they'll be reintroducing the light heavyweight title, and the Rude "World" title will simply be referred to as the physical belt and not any kind of title.  This comes after both Rude and Flair went on TV and declared that title to be the only and undisputed World title in any promotion.
– The current long term plan is for Sid to turn face and win the title from Vader.  But what about when it gets warm outside in April, wonders Dave?
– Jerry Jarrett showed up for all there nights of WWF TV tapings and appeared to be in a position of some authority.
– Tatanka's winning streak came to an end at the hands of Ludvig Borga on the 9/28 tapings, with Mr. Fuji waving the evil Japanese flag to provide distraction so that Borga could pin after a chairshot.  (I was SHOCKED when it happened, I will say.) 
– Adam Bomb has been given to Harvey Wippleman, because Johnny Polo is of course with the Quebecers full time now.
– Matt Borne was working the tapings, even though he's been suspended because reasons.  The newspaper in St. Louis actually ran a story making fun of the idiotic policy where guys can be "suspended" but still work TV tapings, crediting the Observer as reporting that he was suspended.  Dave denies ever reporting that, in fact.  (True.  Further, to this day no one is 100% sure why or even when exactly he left, or what happened, although maybe Bruce Pritchard will talk about it on the podcast.)  Strangely, "high ranking WWF officials" are quoted in other stories as saying that "recent suspensions are showing that the drug policy is working", but they don't name names.  (I mean, you likely have a 99.9% chance of guessing correctly that Borne was suspended and then fired for SOMETHING illicit, but the specifics were never revealed.) 
– The WWF legal staff is now going after WWF tape traders.  (Uh oh, someone better tell John McAdam.) 
– Razor Ramon got a new IC title belt to wear, since Shawn didn't return the old one.
– Madusa was offered a start date of 11/8.
– The WWF Magazine has already dropped the "Now It's Our Turn" series of counter-points to the legal problems, after only publishing one article.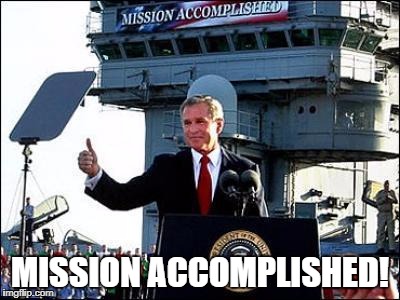 – Also, the magazine would like us to know that it was the WWF's decision to fire Gene Okerlund because they wanted to move in a different direction, and him leaving for a bigger money offer is not something that would ever happen.
– And finally, Eddie Gilbert actually wrote into the Observer to refute claims that he was fired as the booker of ECW.
"I've always respected the way you report information in the Observer so I was very dumbfounded when I read I had been dumped as booker of ECW. I'm not sure where or from whom you received this information, but I must correct it. I did in fact resign from ECW when I got the information that we would be working together with Jim Crockett. The date of my resignation was September 7th, the same day I got the news about the so-called merger. I really felt it wasn't in our best interest at ECW to give away any momentum at all we had started to someone else who didn't have anything to offer us in return. The actions that transpired after that date, especially on the 9/18 card cost me the closest friendship I've ever maintained in this business. I gave the speech that "no one knew about" because I was worried how my departure would be handled. I really just wanted to leave with my head held high.
Eddie Gilbert"
(I would tend to believe the opposite of whatever Gilbert says, but there you go.)