And now, time for the glorious ascension to WWF World champion and main eventer for life, for Lex Luger!
Well, not quite…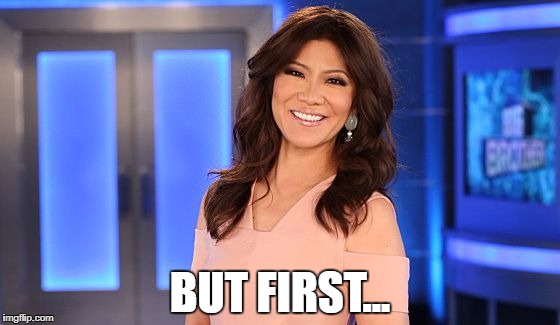 – Before we get to the slamming of summer, Dave would like to talk about AAA, which drew a shitload of money in California with a series of house shows and put on one of the best live shows Dave can recall seeing in, well, ever on 8/28.  As he notes, that covers a lot of ground.
– AAA drew 16,742 people to the Sports Arena in LA, paying $243,000 to see a main event of Konnan v. Jake Roberts v. Cien Caras, which is only the second legit sellout of a US arena for a wrestling show in 1993.  The other being Royal Rumble.  In fact, there were so many people still trying to get tickets on the day of the show that they could have legitimately moved to the LA Coliseum next door and broken the 25,000 mark had they desired.
– The All Japan Women show that was moved up to 5:00pm start time in Budokan still did monster business, drawing 14,500 fans, marking the second largest gate ever for a women's show.  It's likely more than a million dollars drawn when all is counted.
– Dave has no update on Terry Gordy at the moment, other than "it doesn't seem serious at this point."  (Man, Baba must have had one hell of a spin doctor working for him.) 
– Finally, to SUMMERSLAM.  This one showed that sometimes the best performers on the night are from other promotions.  Also, they do a fantastic job of disguising their ridiculous screwjob finishes in the main events, and Dave means that as a compliment.
– For those wondering, the decision to hold off on changing the title was made weeks ago, because they want to build towards Luger v. Yokozuna at Wrestlemania and they can't do it with Yoko challenging. 
– Also, while it's slightly foolish to call 19,000 people in this year a disappointment…it was a disappointment.  After spending millions on the Luger push, they were well short of a sellout in Detroit, and that's a bad sign.
0.  Owen Hart pinned Barry Horowitz in the dark match in 8:32.  Mostly stalling.  1/2*
1.  Razor Ramon pinned Ted Dibiase with the Razor's Edge in 7:32.  Dibiase was unable to carry him to a good match, although they had a strong opening sequence.  *1/2 
2.  The Steiner Brothers beat the Heavenly Bodies to retain the WWF tag titles in 9:28.  Dave wonders where the phrase "he took a backdrop so high he came down with icicles on" came from and what it means?  (Seriously?  It means he went into the stratosphere, which is close to the freezing vacuum of space.  You'd think that would be kind of obvious.)  Del Ray got Frankensteinered and pinned, and was probably the second-best performer of the night.  So of course there's currently no plans to bring them back again.  ***1/2
3. Shawn Michaels beat Mr. Perfect by countout in 11:20 to retain the IC title.  Major disappointment, as people seem to be setting expectations for Hennig based on 1990 rather than what he's capable of today.  Diesel interfered and posted Perfect for the countout, then knocked him out with a KO punch, which is apparently his new gimmick.  ***  (Oddly, this survives into the WWE Champions mobile game, where Diesel has a KO punch for his big finisher, I guess to distinguish him from Kevin Nash, who uses the powerbomb.) 
4. IRS pinned 1-2-3 Kid with a lariat in 5:44.  This was several layers deep of WHAT THE F--- by Dave's count, since Kid is hot and IRS will never be hot.  Also, Kid does more for indy crowds of 100 people than he did before hundreds of thousands on PPV, so this was a mystifying non-effort all around.  **1/4
5. Bret Hart beat Doink by DQ in 9:05 after a so-so match that kicked off the highlight of the PPV.  *1/2
6. Jerry Lawler beat Bret Hart by reversed decision in 6:32 after the amazing broken leg story, and then he attacked Bret with his crutch (which a ringside attendant had to bring back for him from the aisle) and got absolutely destroyed and put in the Sharpshooter.  And then of course Bret wouldn't let go, holding on until the refs reversed the decision, which means that Lawler wins the kingship "under Mexican rules" because it changed hands on a DQ.  **** for the whole thing.
7. Ludvig Borga beat Marty Jannetty with the torture rack in 5:15.  Borga is a "boxer" because all he can do is punch, although Dave notes that Giant Gonzalez makes him look like Kenta Kobashi by comparison.  Dave trembles in fear of Luger v. Borga.  1/2*
8.  Undertaker pinned Giant Gonzalez in 8:04.  Dave still isn't sure what a Rest in Peace match is, other than the match dying the minute the bell rings.  (Dammit, why didn't I think of that one?)  Gonzalez is limited "because he's the worst wrestler ever and getting worse by the day". 
Anyway, Paul Bearer got the urn back and Undertaker got his magical powers back as a result (Dave notes:  "I can't believe I'm writing this.")  And after the match, Giant turned on Wippleman and chokeslammed him, thus turning face.  -*  The original plan was to have Giant be the next big fat heel for Hogan to vanquish had Hulk stuck around, but he didn't, so Giant didn't either because there was nothing left for him to do. 
9.  Smoking Gunns & Tatanka beat the Headshrinkers & Bam Bam Bigelow in 11:15.  Gunns worked hard and the match was well-paced and good.  Tatanka rolled up Samu for the pin.  **3/4 
10.  Lex Luger beat Yokozuna by countout in 17:58.  Luger has lost so much weight that he looks more like Stan Lane now.  Match was way longer than it should have been, with Yoko dominating most of the way.  They were trying to avoid to the whole subject of Luger not winning the title and just pretend that he was champion now.  But not.  **3/4 
– OK, back to the AAA shows from 8/27 to 8/29 in California, which were overwhelming successes and drew more money than any WCW show since 1990, for example.  Although Dave still doesn't get Cian Caras.  Dave notes that it took five minutes for the Love Machine/Eddy Guerrero tag match to have a lockup because Barr draws so much nuclear heat with the "USA" gimmick that the crowd won't settle down enough to start the match and they were literally forced to stall. 
– WCW released the card for "Wrestle War" on 9/19 (Did they not announce it as Fall Brawl at that point or is Dave just being Dave and thinking WarGames?)  and the plan is to have the dreaded SHACKMASTER remove his mask and just work as Uncle Fred, a comic relief character.  Which makes him a really great choice to be Sting's hand-picked partner in the dangerous WarGames, Dave notes.  (It ended up being weird in that they changed the CHARACTER to Uncle Fred, but just kept calling him Shockmaster.)  Dave calls the announced card "less than inspiring".  (That it certainly was.  I had ordered pretty much every PPV available up until that point since it launched in Edmonton with Summerslam 92, and even in the peak of my wrestling nerd-dom I was like "I've got better things to do with my Sunday night.") 
– Tracy Smothers has been replacing Terry Gordy in Japan while he recovers from his "probably not serious" medical affliction.
– The wacky New Japan wedding fashion show actually sold all 700 tickets, drawing $210,000 as a result and earning a "condescending write-up" in the Wall Street Journal. 
– Mitsuhiro Matsunaga, the top draw for W*ING, jumped ship to FMW.  (The rats begin to flee…)
– The new Pancrase promotion in Japan debuts on 9/21 with a main event of Ken Shamrock v. Masakatsu Funaki. 
– Michinoku Pro started doing a new TV taping concept on 8/24, running the show like Monday Night RAW and Memphis with goofy angles and storylines rather than the more strait-laced approach of the bigger Japanese promotions.  It worked tremendously well from all accounts.
– The McMahon Memphis angles are apparently leading to Jerry Lawler v. Vince McMahon on 9/4. 
– SMW has applied for NWA membership, and will be voted in at the NWA convention this weekend.  It appears that the plan is to allow WCW to go through with the Rick Rude title win over Flair (which was already taped, of course) in exchange for Flair regaining the belt from Rude on a non-WCW house show run by the NWA.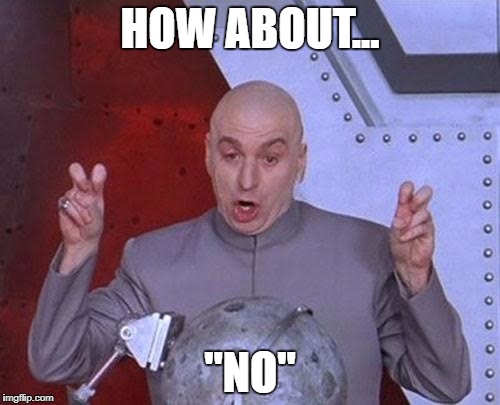 – In Global, the monster newcomer Moadib is getting huge buzz.  He's green and terrible, but people think he's going to be a huge star because of his size.  His real name is Tony Norris.  (Funny story!  Well, to me.  Back in my RSPW days, there was a big buzz about Norris, especially after the match with John Hawk in November, and I was completely confused because it's like "WTF?  Since when can Charlie Norris do topes?"  And then of course I got the tape and I realized that I was mixing up my Norrises.)
– CLARIFICATION TIME!  Dave actually did get an answer as to why 70 people would pay when 200,000 freebies are available:  The first two rows of ringside are not free, so if you want to sit there, you gotta pay.
– World Wrestling Network may or may not tape another show, possibly sometime around October.  No one's really in a hurry one way or the other, man.  It's all cool.
– No word on Hogan's next move in wrestling, but if it was going to be the WWF, Luger would have won the title, so don't expect to see Hulk back there.
– Tito Santana is no longer available for ECW to use, so expect Shane Douglas to "win" the belt soon.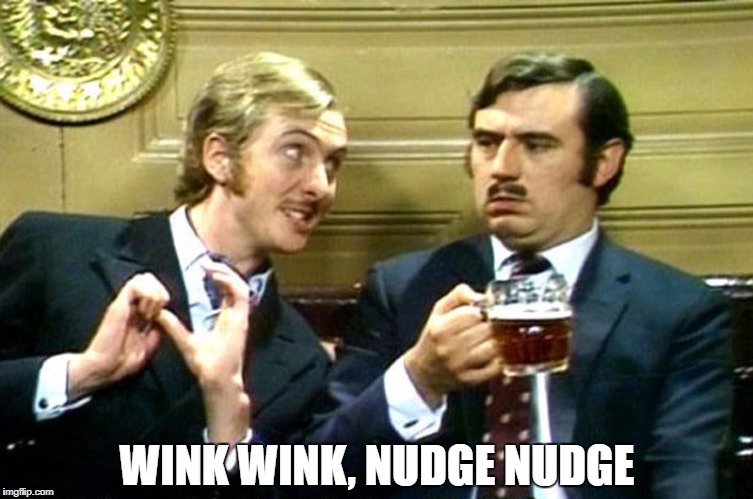 – Doink the Clown appeared to begin turning babyface at the post-Summerslam tapings, along with Giant Gonzalez.
– A lot of the fired WWF guys are getting un-fired because the wind has changed yet again and they're running B-shows in the fall, doing high school gyms with portions of the proceeds going to local charities. 
– Meanwhile, Mr. Hughes was definitely fired as of 8/22.
– Dave also loved the finish of the Money Inc v. Steiners cage match, by the way.
– Dustin Rhodes finally won the damn US title on 8/30 at Center Stage, which will air on 9/11. 
– Shockmaster is now doing a new bit where he tries to run in and make the save for babyfaces, but trips over the guardrail and falls on the way to the ring. 
– The "no black kids on the camera side" policy continues, as they block off a section in the front middle specifically for the "right" people.
– Sabu will not be hired by WCW.  Dave just wants to clarify here:  Charlie Norris, Thunder & Lightning and Harlem Heat all received tryouts and passed, but SABU failed.
– Mean Gene will start with WCW on 9/10.
– Eric Bischoff got his first promotion based on the Clash rating, and is now Senior Vice President.  David Crockett is now the Executive Vice President in charge of TV production, which was Bischoff's old position. 
– And finally, WCW appears to be pre-emptively readying for war with the NWA, as they sent out word to cable companies that the NWA World title match at the PPV is only be referred to as "The World heavyweight title" and the NWA name is not to be mentioned.  (And yet it would get even sillier…)