Hey, someone found the missing issue for me.  So it's a PREQUEL to the 8/9 issue from a few days ago.  But no Jar Jar.
– In the top story, HELL HAS FROZEN OVER.  Jim Cornette and the Heavenly Bodies debuted on WWF TV on 7/25, and the Bodies will face the Steiner Brothers in an interpromotional match at Summerslam for the tag titles.  The Bodies are replacing the Headshrinkers, who are out due to serious injury to Fatu.
– Cornette is also managing Yokozuna now, with the storyline being that Cornette rigged the contract so that it's Luger's ONLY CHANCE to win the title, which pretty much gives away the finish.
– Basically the WWF had been looking for a new manager for Yoko due to the generally useless nature of Mr. Fuji, and because they need to get Luger over with all guns blazing and Cornette is the guy to make it happen. 
– Surprisingly, Vince is choosing to acknowledge that the Bodies are from Smoky Mountain Wrestling, which announcers are calling "the hottest promotion in the South", which actually marks the first time in WWF history that they actually mention the name of another organization on TV.  (And then of course they just bought everyone and now JBL won't shut up.)  This will likely also lead to WWF talent working SMW shows in exchange for the deal.  It was a complete secret to everyone in SMW, brokered by Cornette and Bruce Prichard, and was originally just supposed to be the Bodies challenging the Smoking Gunns before the Fatu injury changed things drastically.  The deal stemmed from Cornette's original pitch to use Big Bossman in August.  (Well, that would have fallen through anyway.) 
– Cornette has actually turned down two previous offers to jump, including the spot managing Ric Flair in 1991.
– The very "sketchy" PPV buyrate estimates for Beach Blast put it at 0.4 at the moment, which is slightly below Slamboree. 
– WCW should be making announcement of a new booker within the next week, with Terry Funk and Jerry Jarrett being the leading candidates to take over from Big Dust.  No one's sure what this would mean for the WWF-USWA relationship.
– The World Wrestling Network is running its first house show on 7/30, but the TV taping scheduled for 7/31 has been cancelled.  The show was supposed to be a pilot so they could sell TV into syndication, but the building was too much of a dump for TV purposes.  Dave wonders why no one actually, you know, looked at the building before moving ahead with their grand taping plans.  (Because WCW!  Wait, wrong promotion.) 
– The NWA will be holding their annual convention on 9/3 in Las Vegas, where the legal status of the NWA World title will probably be decided.  Some of the members are actually fine with the unauthorized change to Ric Flair, because RIC FLAIR, but of course WCW taped TV with Rick Rude as champion by October, which members are less thrilled about because if they can actually get dates on the champion Flair would mean much more.  Bill Watts actually quit the NWA completely last week, because he's fed up with wrestling completely.  So the "board" is now two people:  Steve Rickard of New Zealand and Seiji Sakaguchi of New Japan.  The meetings could end up with WCW getting kicked out of the NWA, which would make the stuff taped with Rick Rude into a bit of a mess. 
– Ted Dibiase will be returning to All Japan starting 8/20, reforming his legendary tag team with Stan Hansen in time for the tag league in the fall.  Poor Johnny Ace was booted from Team Hansen and told to find another partner. 
– New Japan is trying a bizarre new concept for a show on 8/29 at the Tokyo Prince Hotel.  They're selling 700 seats at $275 a piece, with a four-match show, dinner, and New Japan wrestlers modelling wedding fashions. 
– More FMW craziness, as they did an outdoor stadium show on 7/24, with Onita v. Mr. Pogo in an explosive no rope barbed wire land mine match that saw Pogo blowing a fireball at Onita, causing him to fall out of the ring and onto the landmines, bleeding from several body parts in the process.  Pogo kept throwing him into explosives, but Onita came back with a DDT on the chair for the comeback win.  (#ONITAWINSLOL)
– Also on the show, Great Punk returned after losing a loser-leaves-town-for-one-year match on 5/5.  Unlike the US promotions, FMW just chose to bring him back and assumed fans wouldn't care.  And they were right.
– Hey, yet another splinter promotion in Japan!  Yoshiaki Yatsu and Shinichi Nakano announced the formation of Social Pro Wrestling Federation, or SPWF.  Apparently the group will be working amateur wrestling style. (Isn't that kind of a contradiction?) 
– Dave breaks his own star rating system two decades before Kenny Omega, as he watched All Japan TV from 7/4 and gave Misawa & Kobashi & Akiyama v. Kawada & Taue & Ogawa "*****+" 
– The Moondogs returned to USWA after supposedly leaving forever months ago, this time as babyfaces, played by Spot and Cujo. 
– Jeff Gaylord took a dangerous bump during a match with the rookie known as "The Hawk", as he lost his balance and fell off the ring apron, cracking his head on the concrete below.  Luckily Hawk kept his cool, rolled Gaylord into the ring, and let himself get pinned with a small package so as not to shatter the illusion of kayfabe in Memphis.  (Dave describes the Hawk as a "green wrestler", although cagematch.net lists him as yet another alter ego of Ken Timbs, so who knows?) 
– In SMW, Tammy Fytch did a promo about her man Brian Lee winning the SMW title, noting that she's going to bring in her own staff and run the company her way now, just like Hilary did when she became President. 
– Ted Dawson, the incompetent announcer hired for Global last week, has already quit, although Global claims he was fired. 
– Speaking of Global, their big return to TV was on a local station, with a TV show that was spliced together from old matches and is costing them $8000 a week to run. 
– To the WWF, where TNT from Puerto Rico and Van Hammer both got tryouts at the Utica TV tapings.  TNT lost to Glen Ruth (aka Headbanger Thrasher) and Van Hammer, using that name but working heel, put over Virgil.  (And TNT actually got a JOB out of it, while they passed on Van Hammer.)
– "Ludwig Borge" is going to get a huge push.
– They're already taping interviews with Lex Luger on the subject of steroids, because they don't want any nasty media surprises like what happened to certain other blond muscular main eventers.
– Speaking of Luger, Dave thinks his segments have been effective in getting him over, but the mainstream press is completely ignoring him.
– The Macho Midget on RAW was played by Tiger Jackson, who was originally going to be repackaged as The Little Hulkster before that relationship went south.  (And then he ended up as Dink.) 
– They actually dug up another Samoan, played by Lloyd Anoia and going by Tahitian Savage, aka the former Samoan Warrior in W*ING.  (He'd go on to be LA Smooth of the Samoan Gangsta Party, aka the team that was supposed to be connected with Makin' a Difference Fatu before they dropped the whole story.) 
– Over to WCW, where Rick Rude kissed Fifi the Maid and then laid out Flair with the NWA World title in what is scheduled as the final "Flair for the Gold" segment, which should set up their feud for the fall.
– Erik Watts turned heel on the same tapings, walking out on his jobber partner against the Blondes.
– WCW Saturday Night will shortly be broken up into two different hours of TV as a ratings cheat.  (Same thing that WWE does with RAW to this day.) 
– Bobby Eaton & Chris Benoit are teaming at the house shows, putting over the "Cole-A-Roid Twins" every night.  (The internet's reaction:)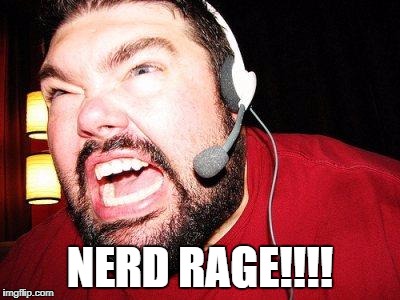 – Two guys from Southern California are getting tryouts shortly, one named Heimi Cartridge (6'9", 475 pounds) and another named "The Wall" who is 6'1" and 400 pounds.  Wall is apparently terrible.  (Was Jerry Tuitt seriously around in 1993?  A quick check reveals that, holy s---, he was.  So when he debuted in WCW in 1999 he had been wrestling for FIVE YEARS?!?)
– Missy Hyatt will be featured in an upcoming issue of Atlanta's Most Beautiful Women.  (AKA the world's only one-page magazine.) 
– And finally, the entertainment company that gave WCW $50,000 to run the San Antonio Alamodome at the end of August has already decided it's such an awesome idea that they've given the promotion another $50,000, this time to run Texas Stadium in September.  Dave looks forward to seeing them put less than 1000 people in that building.  (Punchline:  The show was cancelled after only selling THIRTY-FIVE tickets.) 
(And now we're caught up again!)