This week:  Konnan RETIRES!  NOOOOOOO!  Why must he be taken from us so young?
– Yes, it's true, in the main event of AAA's first ever Triple Mania show, Konnan lost a "loser must retire" match to Cien Caras, so he's done in our so-called sport FOREVER.  On the bright side, the show drew a metric fuckton of people, around 45,000 paid and 48,000 in the building, or the 12th largest attendance in wrestling history. 
– Jake Roberts was at ringside and instantly made himself into the top heel in the promotion, disgustedly commenting on the low quality of the Mexican fans and wrestling and just generally being an ass.  He ended up interfering in the main event, brawling with Konnan outside the ring (because he doesn't a license in Mexico and couldn't enter the ring legally) and causing him to be counted out and thus RETIRED.
– The promoter actually played "Las Galodrinas", a famously sad song that is played at funerals in Mexico, sending off Konnan for the final time.  Dave is like…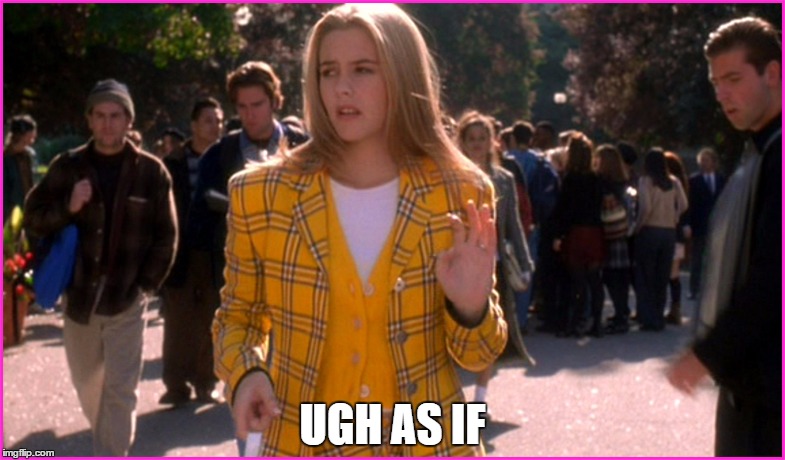 (At this point my wife yells "Are you using Cher for your blog?  AWESOME!)
– They're already planning a letter writing campaign, building to Konnan v. Cien Caras II and then Konnan v. Jake Roberts at Triple Mania II.
– Overall, the show was considered "good" by Dave's minions, and as a spectacle it was amazing, but really the quality of the wrestling was below par due to a lot of wrestlers being nervous. 
– In the other big show of the week, New Japan presented the first "Wrestling Dontaku" at the Fukuoka Dome before 55,000 fans, which was sadly not an all-time record for attendance, even in a bigger building than the Tokyo Dome.  Even having Hulk Hogan and Sting on the same show couldn't sell the Dome out.
– The price for getting Hogan on the show was not only money, but having Mr. Saito job to Brutus Beefcake after a goalie mask headbutt.
– Also, Koji "Tiger Mask III" Kanemoto beat Jushin Liger in a major upset, setting up a program between them later.  Dave thinks this Kanemoto kid has lots of potential.
– In the semi-main, Great Muta pinned Hulk Hogan.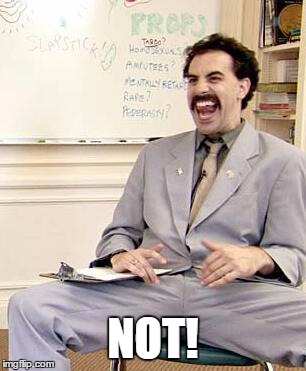 – Ho, Dave had us going there for a second.  That joker.  No, actually Hogan beat Muta with the big boot and legdrop, although the match was GREAT.  Muta was super motivated and so he was doing all his big stuff, and was also the most popular guy on the show by far. 
– And then, in a famous bit of self-sabotage, Hulk did an interview with the press after the show.  Now, Dave would like to say that for the sake of fairness, this stuff was filtered through two translators, so a lot might have been lost in translation.  But the gist is that he considers New Japan to be his wrestling home and he came back there because it was something he felt in his heart.  The six figures had NOTHING TO DO WITH IT.  Also, he's a five-time WWF champion, but he considers that belt to be "a toy" and a Christmas tree ornament, with the IWGP title being the real World title.  The WWF title is a Honda, and the IWGP title is a Rolls Royce. 
– Razor Ramon is likely turning babyface before or at the King of the Ring show.  (Neither, as it turned out.)  Also, Brutus Beefcake will be in Hogan's corner, with the stip being that Beefcake will cut off Yoko's hair when Hulk wins.  This is almost surely leading to Hogan v. Hart for the WWF title at Summerslam. 
– Vampiro's drawing power in Mexico continues to erode, as EMLL ran a 40,000 seat stadium in Tijuana on 4/30, but only drew 1500. 
– All Japan is going to announce the signing of "Tamas Handa", a former Japanese Olympic wrestler who is finally turning pro and will be getting a big push.  (I had a bitch of a time tracking this one down because Dave mangled the spelling, but it's actually Tamon Honda, who had an OK career but never did much of note.)
– Leon White will be working the UWFI shows simply as "Vader", to avoid legal troubles with New Japan.
– Misawa pinned Kenta Kobashi on the main event of the All Japan TV show Dave watched, and it was a ****3/4 match.  (Back when that was still a fresh matchup, filled with stuff that no one had ever seen before!) 
– Also, Kawada v. Kobashi from 4/25 All Japan TV gets the rare full monty from Dave, calling it Flair v. Steamboat but advanced by 5 years. 
– Papa Shango is into Memphis as the next challenger for Jerry Lawler and he's already a flop.
– In one of the most unique audiences for a wrestling show in a while, SMW drew 400 people to Fisherville, VA on 4/29, and 150 of them were deaf kids, so you had all these kids signing back and forth during heat segments, with Robert Gibson signing back to them at the same time.  (Man, that would be kind of a cool visual for a show someday if WWE ever wanted to comp a bunch of deaf children and earn some PR. Plus Vince would finally have an audience that couldn't boo Roman Reigns!) 
– Global announced on the 4/30 show that they would debut "soon" on the local Superstation in Dallas.  Dave called the local Superstation and they know nothing about it. 
– Chris Adams supposedly ran a mega-successful tour of Nigeria, drawing "some of the largest crowds ever".  The smallest crowd was apparently 40,000 people, which was "an outdoor show during a downpour."  (I'm sensing some skepticism on Dave's part.) 
– Coming back on the plan from their (legit) successful tour of Europe, Hercules got into an incident during some turbulence, falling out of the bathroom and accidentally groping two women.  This prompted the airplane's crew to call security because a 265 pound wrestler was "on the rampage".  Luckily Herc apologized back at the airport and the whole thing was smoothed over. 
– DDP has resurfaced in New York working indy shows after disappearing from WCW following a shoulder injury.
– WWF is harassing Jacques Rougeau on the indy circuit, forcing him to change his name from "The Mountie" to the much less flowing "Canadian Law & Order, formerly known as the Mountie".  Apparently they didn't actually care about him using the gimmick, but they want to put the screws to Nailz and prevent him from using the gimmick, so legally speaking they have to protect ALL their trademarks.
– The post-Mania house show circuit is in the usual dumps, with most house shows in the 1500-3000 range.  Bret Hart beating Lex Luger by DQ is the main event for the A shows. 
– The Smoking Gunns are replacing the Nasty Boys on the house shows against the Headshrinkers, with the Nasties being out for a month for some reason.  (Never to return, as it turns out.) 
– Also, they're moving tapings from the main arenas to the smaller arenas for whatever city they're in, which tells you how much confidence they have in the roster right now. 
– Lightning Kid will be known as "Kamikaze Kid", the name that he used getting squashed by Doink.  Dave feels this is a unique method of pushing someone.
– Bryan Clark gets his new gimmick at the next TV tapings.
– Boni Blackstone passed her audition with the WWF and will be doing an interview segment called "Face to Face", plus Event Centers.  (Nope.) 
– To WCW, where Robert Fuller debuted as Col. Robert Parker.  Dave thinks this is definitive proof that Elvis is bigger than the Beatles, because 20 years after his death people are still using Elvis in stupid wrestling angles, while no one ever mentions the Beatles.
– Dave would like to point out that now that they've signed Johnny B. Badd to a $181,000 per year contract, they should probably figure out how the hell they're going to use him.
– Highlight of the Center Stage tapings on 5/3:  Van Hammer beats Rage of the Wrecking Crew (Al Green).  At one point during the match, Green loses a contact lens, stumbles around the mat looking for it, and then finds it and stores it in his mouth for safe keeping.
– Based on the direction of TV this week, it appears the Cactus Jack injury is leading to an amnesia angle rather than anything, you know, good.  (Just wait, Dave! Two words: YOSHI KWAN) 
– And finally, the "will he or won't he" on Tully Blanchard has swung to "won't", since he's now mad that Johnny B. Badd and Jim Neidhart were given more money than he's being offered.  Also, he doesn't want to make less than Tom Zenk.  (Well that's just good business sense.)