Previously on the Flashback… https://blogofdoom.com/index.php/2017/06/13/wrestling-observer-flashback-04-19-93/
If you think the WWF's house show business is bad right now, let's talk about WCW's attempt to run MSG this week…
– WCW was at the Paramount theater (the smaller arena attached to Madison Square Garden) and failed to sell out the 4500 seat building, delivering a show that received terrible reviews from everyone.  Including people within the company!  They actually drew 2900 people to the biggest market in the country, which is a total disaster given the costs associated with running there, and Ric Flair was a no-show, causing the audience to turn on the show after the first match and chant "We Want Flair" all night.
– Oddly, the show featured a hot Ron Simmons v. Chris Benoit match that was abruptly stopped 2:00 in because "they violated WCW rules", and it was stricken from the record books.  The match was originally booked to go 9:00 with Ron Simmons winning, so Dave isn't sure what the hell happened there.
– The main event was Sting beating Vader by DQ, which only added to the ripoff atmosphere of the evening. 
– On the flip side, WCW did a sold show at the Skydome and drew 4000 people, putting on what was described as a very good show. 
– This week in Kevin Von Erich stupidity!  So remember that benefit show that they ran at the Sportatorium for Kerry's daughters who were living in poverty because of their father's death?  Well, everyone was of course working that show for no money because it was charity.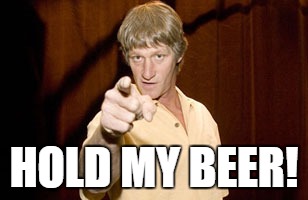 – Yes, Kevin Von Erich, uncle to the finally bereft girls, asked for $1000 from GWF promoter Grey Pierson in order to work the show and refused to show up until he was paid.  In fact, Pierson had offered to reimburse any talent working the show for all transportation costs, and everyone else refused. Kevin claims that he had a previous booking in "Birmingham" the night of the show and needed to be reimbursed for missing it, but Dave did some digging and there was no shows being run in Birmingham that night, let alone shows that would pay Kevin $1000.  Kevin is currently touring Nigeria so we don't have his side yet.  (Perhaps he's teaching some "Nigerian princes" the fine art of scamming people.) 
– The 4/12 episode of RAW, which featured the Sherri-Luna catfight, drew a monster 3.4 rating, which Dave actually attributes to the post-PPV bump since the actual post-PPV show was against huge competition. 
– Dennis Coraluzzo promoted a hugely successful indy show in Minneapolis on 4/17, featuring Lightning Kid beating Sabu by DQ in a match that many people called one of the best they've ever seen.  (This Sabu kid is getting some good buzz going!  Also, I totally had the tape of that show and that Kid-Sabu match was the TITS.  A crazy ****1/2 brawl if I'm remembering right.) 
– The WWF appears to be planning on running the Hogan v. Yokozuna rematch as the main event of the new King of the Ring PPV in June, with Hogan v. Bret Hart headlining Summerslam.  Since Bret was hinting at that match in his interviews for June, and the WWF doesn't mess around and drop hints they don't intend to follow through with, Dave is pretty sure that's happening.  Dave is also pretty sure that if it does happen, it's Bret going over, because that's the only finish that makes any sense.  However, internal speculation is that Hogan is not doing a job for Bret, so things may yet shake down differently.  (To say the least!)  Also, Hogan is trying hard to get Beefcake moved up the ladder ahead of both Bret and Mr. Perfect.
– Masahiko Kimura, one of the greatest judo stars and early stars in Japanese pro wrestling, died at the age of 75 on 4/18.  He had one of the most famous matches of all time against Rikidozan in December of 1954.  (He would later have the arm-lock known as the "kimura" named after him.) 
– Dave finally watched Dream Slam and calls it one of the greatest pro wrestling shows ever, although six hours "may be overkill".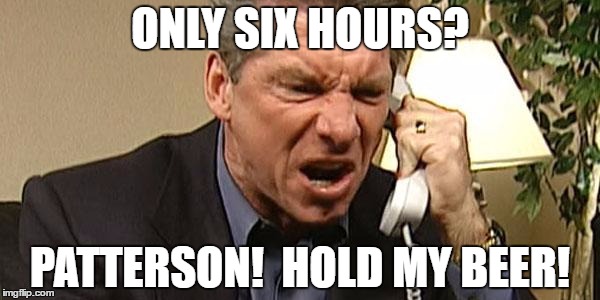 – The team of Rex King & Steve Doll won the USWA tag titles from the Moondogs on 4/12 in Memphis, which is ironic because King took that name from a combination of Moondog Rex and Moondog King!
– Although the first run of Randy Savage v. Jerry Lawler matches drew huge numbers in Nashville, the second go-around was back to normal numbers, complete with normal babyface response to Lawler, so clearly the first giant crowd was WWF fans who showed up for the one show to cheer Savage and then didn't return.
– And now it's time for…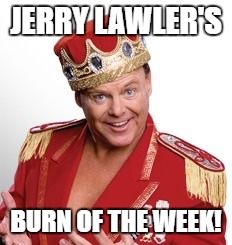 – Sensational Sherri was the guest manager for Randy Savage on his journey through the territory as a heel this week, and when she appeared on Memphis TV to challenge Miss Texas, Lawler gave her a riddle.  What's the difference between Sherri and garbage?  At least someone wants to pick up garbage.
– I hope he at least gave her some aloe vera for that one.
– And now it's time for your…
– Debuting this week on SMW TV is manager Tammy Fytch, who has already filed a sexual discrimination lawsuit against the company for not having any female employees.  Her gimmick is that she wants to take a nobody all the way to the top, just like her hero Hilary Clinton.  In a totally unrelated bit of news, Chris Candido debuted under his own name after doing jobs as the Masked Avenger.
– With Max Andrews' syndicated wrestling network being dormant forever, the owner of a car lot in Dallas has purchased it and will be syndicating the GWF, which somehow gives that promotion yet another TV deal and resurrection from the dead.  In return, the shows will be sponsored by Westway Ford.
– In more "Because WCW" news, they had to cancel the 4/12 TV taping at Center Stage because both production trucks were being used by TBS elsewhere for sporting events, and no one checked.  So they sent Marcus Bagwell and Erik Watts to the building to sign autographs for those fans that actually showed up, and rescheduled for 4/21 instead.
– Sid should be in by June.
– Negotiations are underway with Tully, who is looking for "an old-fashioned yearly deal" but they're only offering $500 per night.
– "Remember this word—scriptwriters".  (As if wrestling will be ever scripted by writers, 1993 Dave!) 
– With Shane Douglas still on the shelf with a shoulder injury, Steve Austin and Ricky Steamboat were forced to have ****+ cage matches on their own. 
– Dave has an idea for an angle for Tully Blanchard if he returns:  Tiger Jeet Singh chops off his head with his sword, so Tully uses the power of religion to resurrect himself as the Headless Horseman.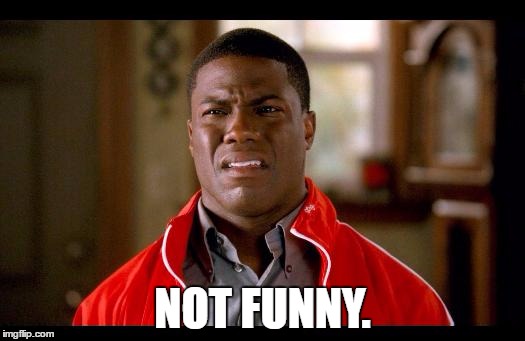 – Hulk is only working three shows for the WWF leading up to King of the Ring, and they're all tag title matches against Money Inc.  Dave isn't clear on the logic of the WWF champion challenging for the tag titles, but whatever.  He'll be doing a regular schedule of 3-4 shows a week starting in June.  Honest.
– Sean Mooney is gone once his contract expires.
– Bruce Prichard has been repackaged on commentary yet again, into "The Wizard".  It's terrible.  (I don't even remember that one!) 
– Ron & Don Harris shan't be coming in after all.
– And finally, Dave is amused at Scott Steiner being the face of ICOPRO in the new ads for it, because ICOPRO had about as much to do with Steiner's biceps as beer and mayo did with Rick Rude's abs.