Previously on the Flashback… https://blogofdoom.com/index.php/2017/06/02/wrestling-observer-flashback-03-22-93/
OK, we're done with all the death for 1993, so as Shania Twain once said, it can only go up from here! 
– Big Van Vader regained the WCW title on 3/17 from Sting, in Northern Ireland, to close out the UK tour.  Harley Race hit Sting with an international object and Vader pinned him with a powerbomb.  They pretty much blew off the title changes on TV, which doesn't exactly help the prestige of the title.
– The USWA managed to draw more than 4000 to Louisville with a main event of Undertaker v. Giant Gonzalez, following up on the Giant managing to draw a huge gate in Memphis.  Dave is pretty sure that if they don't f--- it up, Giant Gonzalez can be a huge draw when used in moderation.  Dave also gives them credit for working out the Undertaker v. Giant matches in advance, because had they just gone into Wrestlemania blind, "it could have been really ugly".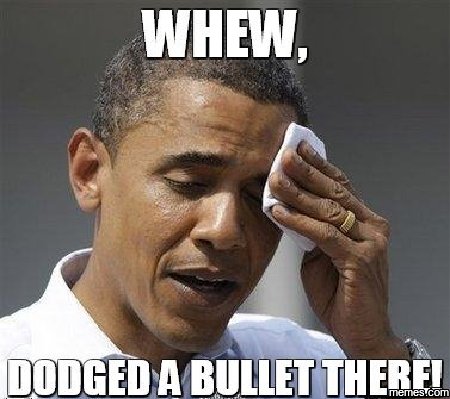 – Hulk Hogan is pretty much confimed for the 5/3 Fukuoka Dome show for New Japan, although there's still no contract signed.  It should be either Hogan & Inoki as a team, or Hogan v. Muta.
– WCW has a bunch of old-timers lined up for Slamboree, including Johnny Valentine, Ivan Koloff, Verne Gagne, Dusty Rhodes, Magnum TA, Mike Graham, Ole Anderson, Moolah, Blackjack Mulligan, Wahoo McDaniel, Red Bastien, Mr. Wrestling II, Dory Funk, Don Muraco, Lou Thesz, Harley Race, John Tolos, Dick Murdoch, Thunderbolt Patterson, Ox Baker, Jimmy Snuka, Jim Brunzell, The Crusher, Baron Von Raschke, and Tully Blanchard.  (Well, that last one proved to be problematic…) 
– Meanwhile, WCW was going to announce a Hall of Fame on the Slamboree show, but SURPRISE SURPRISE, the WWF announced their own Hall of Fame on the 3/22 Monday Night RAW, starting with Andre the Giant.  Buddy Rogers is likely to be the next inductee.
– In Mexico, disgraced EMLL booker Juan Herrera is founding a fourth major promotion, quietly negotiating leases with 15 major arenas in the country, with the top babyface to be Blue Demon Jr.  Herrera had been fired as booker for various improprieties, including taking bribes for better spots on the card, along with other malfeasance.  (No idea what this promotion was supposed to be, but it's sure not around today.) 
– Ray Traylor has seemingly signed with All Japan, but of course can't use the Big Bossman name so he'll go back to Big Bubba Rogers.
– Michinoku Pro debuted on 3/16 to huge amounts of local publicity, since they're the first attempt at a regional promotion in the country.  They're exclusively running small towns on the far Northern island of Japan, and mostly using lucha libre guys, which the mainstream papers didn't really get.
– With Onita still on the shelf due to river-pollution-related infections, Terry Funk will step in to face the Sheik in a death match on 5/5 at Kawasaki Stadium.  (Geez, the poor guy jumps into a toxic river with open wounds ONE TIME and he has to hear about it for months…) 
– The USWA tag titles bounced around a couple of times, ending up with Brian Christopher & Scotty Flamingo.  (Those must be quite the promos!) 
– Eddie Gilbert cut what appeared to be a shoot promo on the most recent TV show, going on a tirade about how he's a main event wrestler in Memphis and not an opening match guy.  There appears to be bitterness since Jerry Jarrett's son is pushed as a main eventer, and so is Jerry Lawler's son, but Eddie's father is "only" Tommy Gilbert so he doesn't get the same treatment.
https://www.youtube.com/watch?v=ftOkyJY_hWk
(Yeah, he totally got fired after that one.) 
– Sapphire is supposed to be returning to Memphis as a regular, for whatever reason.
– Arn Anderson worked some **** six-man tags against the Heavenly Bodies in SMW, but sadly will be called back to the loving arms of WCW at the beginning of April.
– Chris Candido debuted under a hood as The Masked Avenger to act as TV jobber, because Cornette wants to give him a big push later and doesn't want to ruin him beforehand.  (Crazy idea, that.) 
– The Kerry Von Erich fundraiser is scheduled for 4/2 at the Sportatorium, supposedly headlined by Sid v. Ultimate Warrior and Kevin Von Erich doing something.  The press release for the show notes that Kerry had thousands of dollars worth of debts and no life insurance, so now his children are destitute.  Dave is like several levels of WTF, like how Kerry had no insurance and also more importantly, WHERE THE F--- IS FRITZ!?  He's also agape at the idea of a fundraiser for the grandchildren of a multimillionaire, but really that's the least messed up thing about the family.
– The main event of Global on 3/9 was an I Quit match between Rod Price and Chris Adams, with a finish that would later be lifted by the Rock v. Mankind match at Royal Rumble.  Manager Gaston Means was supposed to play a tape of Adams saying "I quit" from earlier, but the recorder broke and he had to improvise.  So what we got was Means, who is a southern hick, trying to do a British accent to sound like Chris Adams.  (Somehow that's even better.) 
– Also, Price had busted open his eye the previous night, and wanted Adams to use it for heat, so he told him to get hardway blood on the bad eye. So Adams proceeded to pound the GOOD eye until it was swollen and bruised, and Price got pissed off and smashed a wooden chair over his back later in the match in a bit of a shoot.  (This is building to next week's real life payoff, I believe, and it's worth the wait!) 
– Vince did another tribute to himself on the 3/22 RAW with another 12-minute video from the Michael Landon Foundation awards.  "There are no limits, are there?" wonders Dave.  (Man, if he thinks there's too many McMahons on TV at THAT point…) 
– RAW will be taped shows for a while due to a European tour.
– Kamala v. Bam Bam Bigelow has been added to the WM card.  (And then removed later due to time.) 
– Sean Waltman will be getting a tryout at the Arizona tapings coming up.
– Hulk Hogan worked a house show in Lakeland, FL, drawing a disappointing 2400 people to see him and Beefcake beat Money Inc in a non-title match.  Hulk worked it as a favor to promoter Gerald Brisco, but Bret Hart still got the biggest babyface reaction of the night.
– Doink is still over as a babyface in New York and it's becoming a major problem, with them having to shoot mini-angles to turn him heel for the live crowds so they don't cheer him.
– WM still has 6000 tickets left.
– Nothing new on Jim Ross.
– Bryan Clark is apparently getting a vampire gimmick.  Now where would they come up with THAT idea, Dave wonders?  (Hey, given the money Vampiro was drawing, I can't blame them.) 
– Dave is already bored with Ric Flair's interview segments.
– Ole Anderson is trying hire Road Warrior Hawk to go along with British Bulldog and Sid as new acquisitions.  Dave thinks he might be a bit blind to the problems currently facing the industry.
– They're filming vignettes with Van Hammer and Chris Walker as a new tag team who ride motorcycles or something.  (Don't remember this at all.)  Dave notes that if Bill Watts was in charge, they'd be doing jobs within two weeks.
– WCW is claiming that the reason they backed down on the Steiners match for the SuperShow PPV is that WWF got a court order barring them from airing it, so it wasn't their fault.
– Chris Benoit is being advertised for April house shows, but hasn't even talked with WCW since leaving last month, and is unlikely to return. 
– WCW is actually running Skydome in April, with Sting v. Vader headlining.  (I don't like their chances of drawing there.) 
– Jesse Ventura is off for a while doing a movie with Stallone.
– WCW keeps talking about starting up a Florida circuit as a feeder system, but nothing is happening yet.  (Really?  Developmental out of Florida?  What a stupid idea.) 
– Ole's son Brian, the high school wrestling champ, is training to be a wrestler and you can probably expect him to debut soon.  Dave can't imagine Ole not learning from Bill Watts' mistakes with Erik, at least.  (Bryant Anderson was never anything notable anyway.) 
– And finally, the original plan for Beach Blast in July under Bill Watts was Flair & Sting taking on Big Van Vader & Maxx Payne.  (But would there be a boat blowing up?  NO BUYS otherwise.)