Previously on the Flashback… https://blogofdoom.com/index.php/2017/05/26/wrestling-observer-flashback-03-08-93/
This week, Dave promises that no one gets sued, and presumably no one dies.  Happy times!
– OK, ALMOST no one got sued, as the WWF sent legal threats to WCW over the "Japan Super Show" PPV, which is comprised of matches from the 1/4 Tokyo Dome show and notably headlined by the Steiner Brothers v. The Hell Raisers.  Of course, the Steiners are now property of the WWF and in fact they signed their contract before the match was even taped, so NYAH NYAH NYAH!  WCW's feeling is that Titan can get stuffed because they have a contract with New Japan, and so do the Steiners, and the match is a New Japan show, so NYAH NYAH NYAH right back at you, McDevitt!  (I know what you're thinking:  "People in the WRESTLING business acting frivolous and petty?  What parallel universe have I awoken to this morning?")
– The final result of the fight:  Turner backed down and the legal department pulled the match from the show, but it was too late to pull the mountains of advertising with that match in the featured spot.  So they're just gonna keep advertising it anyway.
– The PPV did air, with no mention of the tag title match, but with Jim Ross out of the company they had to suddenly draft Eric Bischoff into service as the announcer for the replacement six-man match, and that was not good.  Eric claimed that JR and Tony were both "at a sushi bar" during the match and he was doing the announcing in their place.  This resulted in him promptly forgetting the names of everyone involved (it was Koki Kitahara & Masao Orihara & Nobukazu Hirai vs. El Samurai & Akira Nogami & Takayuki Iizuka) and the only one he could remember was Samurai, because he wore a mask.  He also called everything "back heel round kicks" and told fans that "Sting v. Tatsumi Fujinami" was the main event, when in fact it was Sting v. Hiroshi Hase.  Plus he changed the attendance of the show, from Ross & Schiavone's 63,500, to 67,000.  Even when the truth is impressive enough, lie anyway.
– This leads Dave to think that maybe Bischoff isn't the best person to be Executive Producer of the WCW TV division.
– Overall, Dave calls the show "better than adequate" compared to the live version, even with the embarrassing addition of Bischoff to the replacement six-man. Jim Ross was good for the rest of the show, in what was his final WCW appearance.  (Dave calls it an "extended hiatus" here, but of course he never returned.) 
– Vader did sign a new deal with WCW this week, an ungodly four-year contract that would keep him employed until March of 1997 (Or until he starts a fight with a crippled road agent in the back, which was a little-known exit clause in the contract.)  Dave heard $2.5 million over four years, which combined with his UWFI deal for 8 dates, gives him a yearly salary of near $1 million.  Curt Hennig had actually been trying to convince Vader to jump ship and fill the monster heel role in the WWF, but to no avail.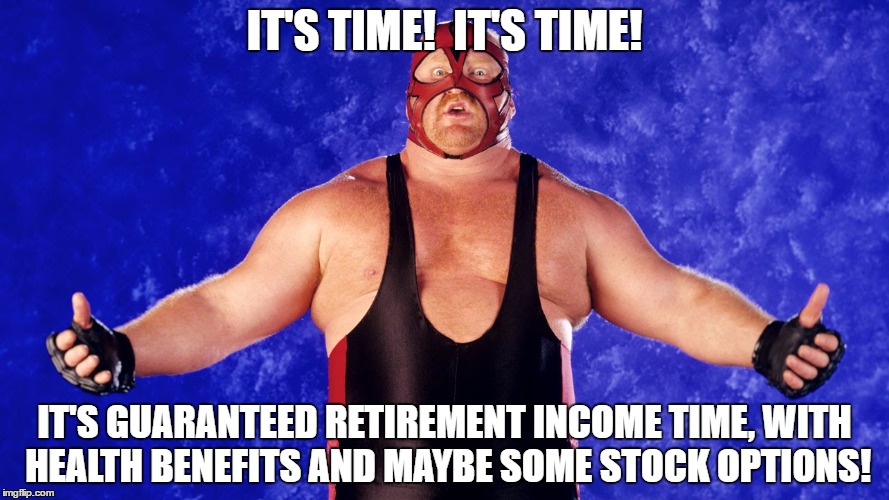 – Yeah, that one doesn't really roll off the tongue as easily anyway.
– It turns out that Brutus Beefcake = RATINGS.  (So Dave is saying that all we need is Jinder "The Barber" Mahal to put him over the top?) The 2/15 edition of RAW with Brutus v. Dibiase on top did a 3.3 rating, which is bananas for a regular weekly show.  Flair's return to WCW Saturday Night did a 3.1, also great.  Hogan's return to RAW on 2/22 did a 3.0, which is disappointing, actually.  Hogan's first appearance back, for a house show in Charleston against the Beverly Brothers, did boost attendance to 8000 people, but still…not a great sign.
– Two title changes in WCW this week.  The Hollywood Blondes finally won the tag titles on 3/3, beating Ricky Steamboat & Shane Douglas in 24:00 for a match that will air on 3/27, and now they're officially using that name and Pillman is bleaching his hair to match. 
– Also, Paul Orndorff won the TV title tournament, beating Erik Watts in the finals.  This might lead to you to think that Watts is still getting pushed, but the brackets were set up and taped while Bill Watts was still in charge, and it either had to be Watts or Vinnie Vegas in the finals, so Erik made the most sense.  (Dear god, he was actually going to put his son over in the finals, wasn't he?!) 
– Taping results would seem to indicate that Bagwell & Scorpio will the next challengers to the titles, Steamboat will face Barry Windham for the NWA title at Slamboree, and Douglas will be phased out. 
– The WWF-USWA alliance continues to draw big business in Memphis and Tennessee, with a Randy Savage v. Jerry Lawler feud doing huge numbers (by Memphis standards.)  Savage plays a complete heel and the crowd still cheers him anyway, and the matches end in double DQ or double countout.
– To Japan, where Dave is pretty sure Jumbo Tsuruta has Hepatitis B. 
–  We get a very minor Understated Observer Debut, with Rio Lord of the Jungle, working a prelim tag match for New Japan and teaming with El Samurai.  Rio would go on to become the massive failure known as the Renegade.
– There's suddenly huge nostalgia for the original Tiger Mask in Japan, because a video tape collection of his famous matches sold like crazy.  Also, they're about to release a laser disc as well.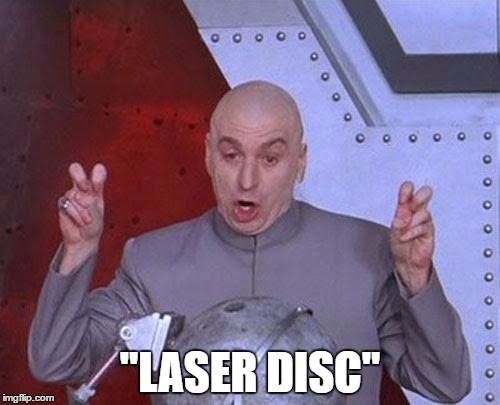 – Riiiiiiight.
– Anyway, Sayama is rumored to return against Tiger Mask III (Koji Kanemoto) to cash in on the craze, although he retired in 1985 and reportedly has no interest in ever wrestling again.
– Followup!  Atsushi Onita, some weeks back, won a match in Osaka and got so excited about it that he jumped off a bridge and into the river to celebrate.  Well, in the least surprising news of the week, it turns out that the river was heavily polluted, and it caused some bad stuff to happen to him internally due to all the open wounds and cold weather.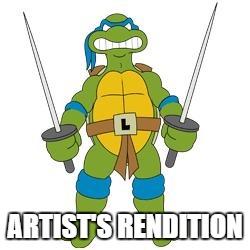 – Wait, wasn't that Chris Champion?
– Ron & Don Harris won the USWA tag titles on 3/1, but then showed up on WCW TV on 3/8, so who knows what's up with those now. 
– Eddie Gilbert was threatening his brother Doug on the Memphis TV show this past week, and they're building to a "loser leaves USWA" match.  So Eddie warned him that he'd better call Vince McMahon and line up a WWF job, or "call the WCW offices and try to find out who is in charge this week." 
– The Harlem Knights from the indy scene are headed into Memphis this week.  (You could say they're in Memphis on a Mission!  Or not, I guess.) 
– Ron Wright has been doing a gag in SMW where he miraculously rises from his wheelchair to interfere in Dirty White Boy's matches, then sits back down again while color commentator Dutch Mantell pretends to have not seen anything.  (Ron Wright as the cranky old man from hell is a fantastic gimmick that only he could properly sell.  Maybe Vince.  But it'd be close.) 
– Tod Gordon now has an ECW TV show running on Sports Channel in Philly starting on 4/6, with Eddie Gilbert booking the shows and Terry Funk appearing as a regular.
– Chris Adams is trying to revive World Class AGAIN, this time booking a one-night tournament for the World Class tag titles, which was unsurprisingly won by himself and Kevin Von Erich.
– WCW is doing some monster business in the UK, selling out 9000 seat arenas at $30 a seat.
– The Harris Brothers did indeed debut for WCW as the Bruise Brothers, feuding with Kent & Keith Cole.  (I don't remember them in WCW at all.) 
– Johnny B. Badd did in fact sign a new contract with WCW, with the main holdup being that he wanted to retain the name in case he ever got famous as an actor. 
– Should the 1993 World Series go to 7 games this year, it will again go head-to-head with Halloween Havoc.  (Ha ha, Joe Carter made sure THAT wasn't gonna happen!) 
– Dave thinks it says something about the business when neither promotion even mentioned Kerry Von Erich's passing on their shows.
– Ted Dibiase suffered a herniated disc and is off all the shows until Wrestlemania.  (It was suggested on RSPW at the time that they'd literally attach Dibiase with duct tape to a pole in the corner if they had to.  And it probably wasn't far off from coming to that.) 
– Honky Tonk Man called up the John Arezzi radio show and immediately wanted to talk about the US Justice Department's investigation of Vince McMahon, at which point Arezzi freaked out and tried to get him off the subject as soon as possible.  No one wants to talk about it in the business and there's heaps of paranoia about where it's going and who is involved.  Dave thinks it might be a big story, or it might be nothing. 
– Wrestlemania has sold 6000 tickets with a capacity of 15,000, so this is going to be one of the smallest gates in Wrestlemania history.
– Getting tryouts at the last TV tapings:  Night Stalker, Todd Champion, Mike Shaw and face-painted Killer Karl Wallace out of Puerto Rico.  Stalker got a big reaction, and people thought that Shaw was Earthquake.  (Quiz time!  Three of these people went on to become WWF Superstars™ later that year.  Night Stalker is Adam Bomb, Mike Shaw is Bastion Booger, and in fact Wallace ended up as arguably the biggest success out of all of them.  Can you guess who he ended up playing without looking it up?) 
– And finally, people have been cheering Doink like crazy at the house shows, much to the frustration of his opponent, Tito Santana.