Previously on the Flashback… https://blogofdoom.com/index.php/2017/05/19/wrestling-observer-flashback-02-22-93/
I was listening to the Lapsed Fan podcast today, and they were reading excerpts from Brock Lesnar's book "Deathclutch".  Apparently Brock was mentored a lot by Curt Hennig, who gave him one piece of advice that stuck out to me the most:  "Get in to get out."  Unfortunately Curt himself didn't heed his own advice, and unfortunately no one ever gave that advice to the subject of this week's issue, Kerry Von Erich. 
So after months of running jokes and sadly watching him lose everything and everyone he loved in the business, it's time to say goodbye to Kerry as well. 
(As with the Andre issue, this is LENGTHY, so if you're looking for the news, this isn't the one for you.  I normally paraphrase them down a LOT more, but this was one of the finest pieces of writing that Dave's ever done and I want to share as much of it as I can.) 
"Somewhere along the way, a cute marketing concept decayed into a macabre body count." — Irvin Muchnick, Penthouse Magazine, in a 1988 article "Born Again Bashing" about the Von Erich family
– For most people, Dave notes, the line between fantasy and reality can become a bit blurred, and it's generally harmless.  But what happens when the line disappears entirely and you are no longer equipped to do with the real world?  Kerry Adkisson had lived the ultimate fantasy life until his mid-20s, and then everything went wrong.  He lost three brothers, got crippled in a motorcycle accident, and the promotion that was his birthright went out of business.  He was broke and went to the WWF, and quickly found out that his name no longer meant anything, and he quickly was dropped down to prelim guy.  And then the drugs that created his physique, the only thing he had left going for him, disappeared and were made illegal, and suddenly he was fired and broke and auctioning off his memorabilia to get the IRS off his back.
– The fantasy remained in his mind, however.  He had the perfect body, he was the uncrowned World champion, he was destined to go to the Olympics for discus if the US hadn't boycotted, he was rich, he drove the hottest car, daddy would always take care of him, the women would always want him, he was mobbed by autograph seekers everywhere he went, he was a demigod, born into the perfect Christian family and he and his brothers were going to rule the wrestling world.
– And then, on 02/17, he was indicted on cocaine charges, and odds were good that his probation would be revoked and he was going to prison.  The drugs would be gone.  The women would be gone.  He had run out of lies and cons to run off his name, and worst of all, he now had to face up to the fact that his fantasy life wasn't reality.  And so, when he learned of his indictment, he set out to kill himself.
– This apparently wasn't a spontaneous decision.  He spent the days leading up to the indictment stopping by the homes of friends and saying "I love you", as if saying his goodbyes.  He met with his probation officer on 1/27 and spoke of suicide even then.  He missed his brothers and just didn't feel like going on. 
– Terry Simms, one of his best friends in the business, recalled that Kerry came to see him on the Monday beforehand, looking like he was homeless, and had been telling people that if he was indicted, he'd kill himself. 
"Is prison really that bad?" Simms asked. "So he may have had to spend a year in prison. It may have been the best thing that ever happened to him. He had two daughters that he loved deeply. Anyone who was ever around him could tell that in a second."  (For the record, I agree with Simms.  We know it wasn't in his character since he was pretty much a con artist by the end of his life, but man up and do your time so you can return home and be a father to your daughters.) 
– Kerry's wife Cathy hid all the guns in the house, so Kerry went to the ranch, said goodbye to his father, and borrowed a .44 Magnum to "find a quiet spot to do some thinking."  45 minutes later, Fritz got worried.  (FORTY FIVE MINUTES LATER he got worried?)  He searched the ranch and found the empty Jeep that Kerry had taken, and then found Kerry in the thicket, dead from a gunshot through the heart. 
– Kerry's death marks the end of the Von Erich family story, which created the hottest wrestling promotion in the world for 16 months beginning in 1982. Kerry was rivalled only by Hulk Hogan in popularity and a sure bet to become the biggest star in the world.  Wrestlemania died in Dallas, and Saturday Night's Main Event was completely destroyed by the weekly TV show put out by Fritz.  After a series of bizarre deaths, the territory basically came to an end in 04/87, when Mike committed suicide. Even longtime fans, who had been snowed by Fritz for years before, were suddenly disgusted by the depths he was sinking to in order to cash in on his own son's death. 
– Back in 1984, after the death of David Von Erich, Kerry won his first NWA World title at the memorial show, promising fans that he would win in memory of his brother.  At 24, he became the second youngest NWA champion ever.  Little did anyone realize that this was the beginning of the end of the promotion.  Kerry lost the title back to Flair two weeks later in Japan.
– The next year, they did another memorial show, with Chris Von Erich making his debut at 15 years old to help his brothers beat Chris Adams & Gino Hernandez.  Three months later, Gino was dead of a cocaine overdose. 
– After Kerry's motorcycle accident, the numbers of fans left dwindled.  Only 5900 people attended the third annual David & Mike Memorial show at Texas Stadium, and 8 days later Kevin passed out in the ring and nearly died, saved only by Tommy Rogers performing CPR on him. 
– With Mike out and Kevin off doing god-knows-what, Fritz created cousin Lance Von Erich to fill the void.  Lance himself started suffering from bizarre injuries due to use of steroids, making him another victim of the Von Erich curse, and finally he quit after a business fallout with Fritz.  He left for South Africa after Fritz exposed him on TV, and has lived there ever since.  (In fact, two months after this was written, he returned to wrestle as "The Fabulous Lance" for various indies in the US, until his retirement in 1996.) 
– So to revive the territory, they came up with the idea of Fritz Von Erich having a heart attack in the ring on Christmas night in 1986.  Even local newspapers and TV stations fell for the work.  Later on, the story was changed to a "blow from a cane which caused temporary paralysis", but within wrestling circles the damage was done.  This was the last gasp of cred that the family had, and although crowds picked up for a time, it was basically the death of wrestling in North Texas as the WWF and NWA finally passed them by once and for all in Dallas.
– The story of the Von Erichs started in 1949, when Jack Adkisson broke school rules by marrying the future Doris Adkisson and lost his scholarship.  In 1954, he moved to Canada and learned wrestling from Stu Hart, and a few years later created his Nazi persona of Fritz Von Erich, the master of the Iron Claw.  The character quickly became one of the largest drawing cards in the country, thanks to his demonic sneer and athleticism.  In 1959, Fritz's son Jackie, at six years old, touched a live wire while outside in a storm, and fell into a puddle and drowned to death. 
– Fritz held the AWA World title for a brief period in the 60s, making he and Kerry the only father-son duo to both be World champions.  (I guess you can now count Ric and Charlotte Flair.) 
– In the 60s, Fritz became a huge drawing card in Texas for promoters Ed McLemore and Morris Siegel, and then in 1967 he stole all the talent from the Texas promotion and started his own company.  With the help of Sam Muchnick, he won the bitter promotional war and destroyed his former employer, then hired him as a gesture of peace and allowed him to be billed as the "promoter" as a figurehead.  (To quote the terrible King Arthur movie, "Why have enemies when you can have friends?")
– Fritz completely stopped touring at that point, suddenly becoming the top babyface of his own territory.  By the early 70s he was doing strong business against whatever heels they brought in to be run out of town, and his challenges for the NWA title were moved to the Texas Stadium because indoor arenas could no longer contain the crowds.  A 1973 match against Dory Funk set an attendance record with 27,000 people, which was only broken by the Flair-Kerry match years later. 
– The con was that Fritz was deeply moved by a sermon in 1974 and a divine voice told him to open his bible to Psalms 23, beginning his family's link with religion.  In reality, his deeply religious wife Doris was about to throw him out, and he saw that family values = $$$, so he became born-again.
– With his kids in high school and ruling the athletic field, Fritz became NWA President and started bringing his sons to conventions and telling everyone who would listen how they would all be future World champions.  Kerry was already rumored to be well into steroids, even in 10th grade.  Kerry, Kevin and David were all bonafide sports stars in school, which Fritz made sure to mention every week on TV. 
– David Von Erich debuted in the summer of 1977, and Kevin followed a few months later.  A series of concussions after a freshman year at North Texas State as a fullback ended his football career, so he became a wrestler instead.  Kerry, meanwhile, was a star discus thrower, setting a high school state record, but only lasted a year in college before quitting to become a wrestler. 
(Question:  What does Dave mean when he says that they "red-shirted" in football?  Is that a good thing or a bad thing?) 
– Fritz's wrestling company was renamed World Class Championship Wrestling, and they got national syndication via a state-of-the-art TV production with the Dallas Sportatorium.  They actually preceded the WWF's use of hard rock music and slick editing, drawing a heavy teenage audience, mostly girls. When Mike debuted in 1983, they were the hottest promotion in the country and dominated wrestling magazine covers all over the world.
– And then the drug stories started trickling out.  People recall going on road trips with the Von Erichs and Gino, where they'd load up on quaaludes in the hotel and had a "doctor" who could provide them with whatever they wanted, whenever they wanted. Fritz was in denial about everything.  The boys developed a reputation among local advertisers for showing up completely incoherent, that is when they showed up at all.  They would do spot shows at local high schools, sponsored by non-profit organizations, and draw amazing crowds carrying banners like "On the 8th day, God created the Von Erichs", but then killed that aspect of the business off once they started no-showing and sponsors dropped out as a result.
– Kerry was arrested at DFW Airport in 06/83, coming back from Mexico.  He was found with 300 assorted pills, like codeine and percodan, and 6 grams of a blue and white powder.  Despite the incident making the newspapers, he went on TV and blamed it on Michael Hayes planting the drugs in his pants.  The evidence "somehow disappeared" from the police station and all charges were dropped soon after. 
– The seeds of Fritz's family marketing scheme finally paid dividends in 1982, when Ric Flair v. Kerry Von Erich drew 10,000 fans for a double DQ in a 2/3 falls match, which led to Fritz naming Kerry "the uncrowned World champion", with the crowd consisting mostly of first-time fans out of high school who wanted to see the young Kerry win the title for Texas.  Kerry's knee went out before the scheduled rematch, so David took his place, also vowing to win the title for Texas, but got DQ'd when Flair attacked the injured Kerry and stomped on his injured knee, causing David to lose his cool.  The result for the crowd was a near riot from the new fans who had never seen this kind of thing before.  This all led to Fritz hitting the jackpot on Christmas night, drawing $100,000 for the legendary Flair v. Kerry cage match.  Terry Gordy slammed the cage door on Kerry's head, kicking off the hottest feud in wrestling and propelling WCCW to the top. 
–  The shows at the Reunion Arena all sold out over the next year, to the tune of $200,000 each, with several thousand turned away each time.  The climactic Kerry v. Michael Hayes loser-leaves-town match on Thanksgiving night not only sold out days in advance, but thousands stood outside in the sub-zero weather to watch on TV monitors after getting turned aside.
– Fritz's power increased within the NWA and soon it was becoming more likely that he'd have a son as champion.  Of course, he wanted ALL of his sons to be champion.  David was promised the title by Harley Race in 1983, but Jim Crockett intervened and Flair got the title at Starrcade instead.  (I think this was later refuted, in fact.)  The year in WCCW did climax with Flair v. David on Christmas night, with an "over the top DQ to save the title" finish, capping the most profitable year ever.
– A week after Mike made his pro debut, he was booked into a match with Flair for 01/84, where if he could last 10:00 with Flair, David would get a title match and pick the time, place and all the stipulations.  Further, David promised to retire if he didn't win the title.  The match with Mike, where of course it went the full 10:00, turned out to be one of the biggest mistakes of Flair's career, one of his worst matches of all time.  With the title match set, David left for All Japan Pro Wrestling to drop the United National title to Tenryu in preparation for winning the World title.
– On 02/10/84, David failed to show up for the bus at the beginning of the tour, and Bruiser Brody found him dead on the floor of his hotel room at age 25.  Brody immediately flushed drugs found on the scene, Placidyls, down the toilet.
– The media machine immediately concocted a story about David dying from enteritis, caused by a hard kick during a match.  You know, a mysterious match he had before the tour even started.  Then the story started changing,  moving to a stroke, a heart attack, food poisoning from sushi, an injury caused by the Road Warriors in Texas, whatever.  Turns out that the restaurant he was seen at doesn't serve sushi, and David never wrestled the Road Warriors, so they were all lies.  David's funeral drew 3500 fans and "Heaven Needed a Champion" was released. 
Steve Harmes, a Denver broadcaster and good friend of Fritz, recalls:  "[Fritz] wanted David to become the NWA champion so he could have some time making big money. David wasn't in love with being in the ring. His love was horses. He saw wrestling as a way to set himself up for a great life. Kevin and Kerry were always their own biggest marks. David was a more stable guy."  (Get in to get out, as we said at the beginning…) 
– At this point, Kevin changed.  The title passing to Kerry after David's death was a sign to him that the "all brothers equal" philosophy was out the window and Kerry was the bigger star.  He was never the same after that point, fading in and out of wrestling and losing all his passion for the sport. 
– The low point for Fritz as a human being came after the death of Mike.  Since Mike never wanted to be a wrestler and wasn't a good athlete, it meant that Fritz had to work even harder to craft the mythology around him.  He was said to have broken fictional records for track that Kevin never set in the first place. He was pushed into the sport too soon, and just stood there nervous while announcers heaped praise on him for all his made-up school records.  Regardless, he was pushed a main eventer and never did jobs, beating all the heels at 190 pounds as one of the worst main eventer performers ever.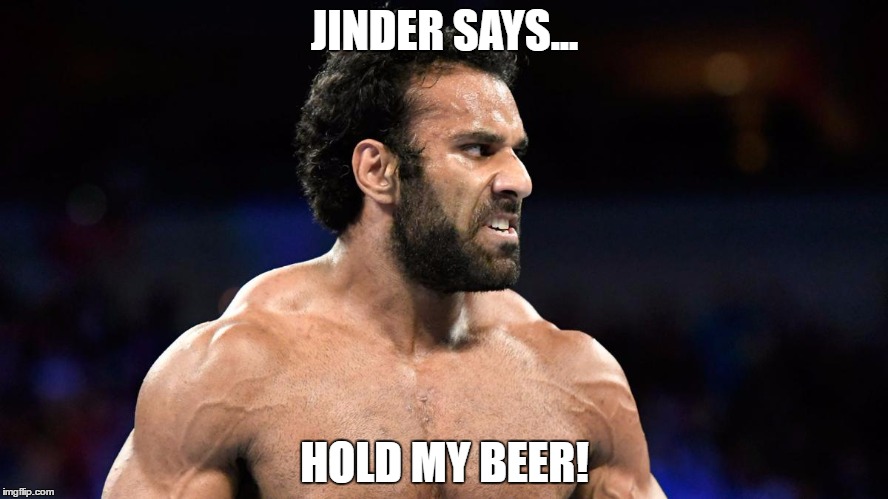 – Mike turned to dangerous amounts of steroids to increase his size and other drugs, and was constantly battling a shoulder injury that he suffered when he tripped over a hurdle in high school.  In 1985 he was charged with assault against an ER doctor.  In September of that year he contracted toxic shock syndrome and nearly died, but the greatest crime came in 07/86, when he was sent back into the ring at Reunion Arena while still looking like the undead.  In 11/86 he totalled his car, which Kevin later blamed on himself because he kept Mike up late "studying wrestling tapes".  On 04/11/87, Mike was pulled over by a cop and found to have two bottles of painkillers on him.  He tried to bribe his way out of it, but then gave a blood test and was found to have drugs in his system and arrested.  It was the last time he was seen alive.  He committed suicide via overdose of Placidyl, and the promotion tried to spin the story yet again, but failed this time. 
– Chris Von Erich was the next "can't miss" Von Erich star, but unlike his brothers he couldn't even play sports in school due to asthma.  He desperately wanted to be Kerry, but was even smaller than Mike at 165 pounds.  That didn't stop Fritz from going on about his athletic accomplishments, like going "undefeated at amateur wrestling".  By the time Chris was old enough to be a wrestler, though, the company was out of business and Jerry Jarrett didn't want to use him.  The medication that Chris used for his asthma killed his muscle tone, and Chris was forced to come to terms with the fact that he was never going to be a wrestling star.  On 09/12/91, Kevin and Doris found his body just outside of the family ranch, dead from self-inflicted gunshot.
– Back to Kerry, who was carryable as a worker, with a jock charisma that appealed to teenage girls but didn't turn off guys.  He worked night after night with Flair, putting on state-of-the-art matches with him and selling out all over the US.  However, one night in Fort Worth nobody could find Kerry before the Flair match and eventually found him passed out in his car, and poor Flair had to carry a zombie Kerry through a 60:00 draw.  Still, everyone in the country wanted to book him and wanted a piece.  But then his performance started wavering in early 86.  In June, he was in a motorcycle accident, going well over the speed limit wearing nothing but gym shorts, and no shoes.  He tried to pass and slammed into the back of a patrol car, resulting in 13 hours of surgery and transplanting muscle tissue from his back to save his leg.  He was never supposed to return to the ring again.
– So the Von Erich family did what they do best and lied.  His accident was minor, they said, and he'd be back in a month.  And then it was two months.  By Thanksgiving Kerry was back on crutches and announced for a return a month later.  At that show, a doctor shot him up with horse-level tranquilizers and he did a 5:00 match with Brian Adias.  It only drew 2300 fans and Kerry rebroke his ankle.  Miraculously he was still able to work at an acceptable level after having his ankle fused into walking position, and Dave thinks that this might be the thing he should most be admired for in real life.
– Somewhere in here, Kerry's foot was amputated.  It's still not known when it happened exactly, or whether it was due to the failed surgery or the broken ankle.  (It's since been solidly confirmed that the broken ankle was the catalyst)  It was never officially known outside of a very few people, but Kerry never removed his boot, even when showering, so people had suspicions.  The world first heard the rumors when he accidentally lost his boot during a match with Col DeBeers and the crowd was shocked into silence.  It was reported only in the Observer, and denials were issued immediately.  Jerry Lawler claimed that he had seen the foot, and it was "all scarred up" and that's why Kerry never took the boot off.  (Kind of like Kane and the mask, I guess.)  The WWF got wind of the situation and tried to sabotage SuperClash III by telling the Illinois commission about an ancient law stating no boxer or wrestler could compete with an amputated limb.  The hearing was scheduled for after the show, which negated the whole point.  Before the match, Kerry was messing around with the blade and cut his own arm open before he even got to the ring.  Kerry told Bill Apter before the match that he could photograph him with the boot off to end the controversy, and then reneged afterwards and told him just to lie and say he saw the foot.
– WCW made a play for Kerry in 1990, but Kerry no-showed his first appearance and WCW backed out.  Next, the WWF came calling and Kerry decided to try to resurrect his career that way.  Kerry won the IC title from Mr. Perfect in the wake of Brutus Beefcake nearly dying in a parasailing accident, but that was a short-lived reign and Kerry started moving down the card. 
– By 02/92, Fritz called the WWF and said his son needed rehab, which coincided with Kerry getting arrested for forging prescriptions.  The WWF got raided in St. Louis, thanks to Kerry, but luckily for him he was no-showing due to rehab.  By the summer, Kerry was fired because he was a time bomb and the WWF wanted no part of him any longer.
– Four hours after Kerry's death, Fritz finally admitted that Kerry's foot had been amputated.  But he also made up several more lies around it, like his drug problems beginning with the accident in 86. 
– Grey Pierson, promoter at the Sportatorium, immediately started hyping a Kerry Von Erich Memorial Show.  Ironically, Kerry's last match had been scheduled to be against the Angel of Death.  Kevin decried the event on behalf of the family and stated that they wouldn't be attending, because they didn't want to have any part of exploiting the death of a family member.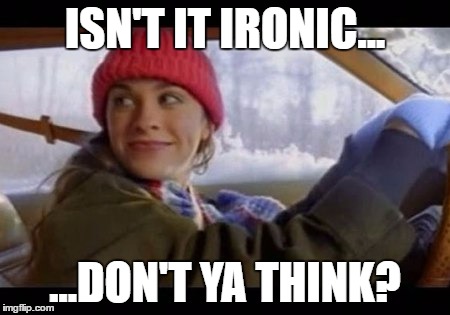 – The show drew 3000 fans, the most in a very long time, by the way. 
– Overall, Kerry was a likeable guy who lived in a sheltered world.  He wasn't particularly smart, but that was part of his charm.  He wasn't particularly honest, but that can be blamed on his upbringing, which trained him to be a con artist from a young age.  He was a great athlete and under different circumstances might have been a long-term World champion, but he likely would have self-destructed anyway.  Some of the famous stories about him, like getting served with divorce papers and then going on the mic at the Sportatorium to ask for phone numbers, were more about how naive he was rather than how arrogant he was.  Or like when he would ask fans for $5 each for Polaroids "for charity" and that charity turned out to be Kerry Von Erich.  But that was the world he lived in, and the only world he could survive in.
– He was buried on 2/22, alongside his brothers in East Dallas.  Neither WCW or WWF acknowledged his death on TV, because that would mean acknowledging their own fantasy world might not be as real as promised.  And maybe Kerry showed that in his own way, he protected his own fantasy world until the bitter end.
(Whew!  That took me FOUR HOURS to transcribe.  And there's still the news to come!) 
– First up, it's SuperBrawl III!
– The show did amazing in feedback, the best response since WrestleWar '91.  There was a sellout 6500 in the building and another 1000 overflow next door watching on closed circuit.
1.  Pillman & Austin beat Watts & Bagwell in 16:34 when Pillman pinned Bagwell after Austin hit him off the top.  Watts was booed unmercifully.  The Blondes looked great.  ***
2. 2 Cold Scorpio pinned Chris Benoit in 16:57, billed as 19:59.  High spots were simply incredible, but neither personality has been pushed on TV.  Dave thinks that dives out of the ring might have been banned, but he doesn't know for sure.  ***3/4
3.  Davey Boy Smith pinned Bill Irwin with a powerslam in 5:49.  Davey is a human neon sign asking for trouble.  1/4*
4.  Cactus Jack pinned Paul Orndorff in a falls count anywhere match after hitting him with a shovel in 12:17.  Jack was taking "well past insane bumps" and it was an incredible performance.  Orndorff forgot about 5 spots at the end, otherwise it would have been even better.  ****
5.  Rock N Roll Express beat the Heavenly Bodies in 12:52 when Gibson pinned Prichard after failed interference by Bobby Eaton.  The announcers didn't acknowledge SMW at all.  Don't expect them back.  ****
6.  Dustin Rhodes beat Maxx Payne by DQ to retain the US title in 11:28.  Payne is a shooter and plays mean guitar, but that has nothing to do with working so his push makes no sense.  -1/2*
7.  Barry Windham pinned Great Muta in 24:10 to win the NWA title.  Muta claimed to have the flu and did nothing here.  Windham did nothing either.  Flair got the expected huge reaction.  *1/4 
8.  Vader beat Sting in the best strap match Dave has ever seen at 20:54.  Vader bled from the back and also from the ear after blading and hitting an artery.  An incredible performance from both men.  ****1/4 
– Sadly, no one saw the show, as buyrate estimates are between 0.3 and 0.4. 
– Both WWF and WCW have added a PPV.  WCW will present Slamboree on 5/23, with an "old timers deal" and as many old-timers as they can get to show up.  Bruno, Terry Funk and Superstar Graham have already turned down invites. 
– Meanwhile, the WWF has added a June show from Dayton, concept unknown.  The SNME that was supposed to be on FOX for 3/7 has been scrapped, since the network canceled the series, and they're trying to get the show on USA instead.
– Hulk Hogan returned for Monday Night RAW, doing a live interview and blamed the media for digging into his past.  (How dare they use things that he said and did against him!) 
– Larry Z has quit the booking committee in WCW.
– Johnny Gunn and the Wrecking Crew are gone from WCW.
– Sid Vicious has a meeting scheduled with Ole Anderson, still trying to hammer out a deal.
– Johnny B. Badd, despite his appearance on the PPV, still has no deal in place and might be going to the WWF.
– As suspected, the first thing changed when Watts left was to return the pretty blue mats to ringside.  Also, Jesse Ventura has been told to be funny again.
– And finally, the Erik Watts push is already massively scaled back, as he did a job to Vinnie Vegas on 2/19 in Jacksonville.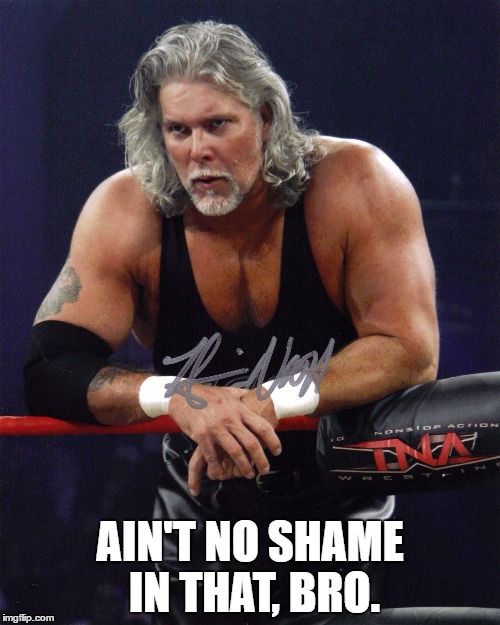 Next week:  We catch up with the news properly, and hopefully no one dies.  Well, until the end of the month, I guess.