Previously on the Flashback, Andre the Giant died and I was sad:  https://blogofdoom.com/index.php/2017/05/15/wrestling-observer-flashback-02-08-93/
OK, so lost in the Andre obituary last week a little bit was the minor note that the WCW higher-ups are ready to shake up the structure of the company.  And did they EVER.
– The top story this week is that Bob Dhue and Bill Shaw have had ENOUGH of the WCW b------- and they're taking charge now.  They've divided the company into three divisions:  PPV (headed by Sharon Sidello), TV (headed by a player to be named later) and wrestling product (headed by Watts).  The TV head, who will carry the title of Executive Producer of WCW, will in reality be the most powerful person in the company.  It's down to Keith Mitchell, David Crockett, Tony Schiavone, or Eric Bischoff.  Bischoff seems to have the inside track on it.
– Also, "the largest booking committee in recorded history" was put together as a part of the reorganization.
– So here's the new power chain:  Bill Shaw is WCW President, with Dhue/Sidello/Executive Producer and Rob Garner underneath him.  Bill Watts and Dusty Rhodes will answer to Dhue.  Jim Barnett and Jim Ross answer to Rob Garner in syndication.  The TV producers answer to the Executive Producer.
– Meanwhile, the guy who ended up falling on his sword was Jim Ross, who went from Vice President of TV to nothing.  He's being removed from all TV and PPV appearances following SuperBrawl, because ratings are falling and Ross is the guy on TV that's the face of WCW.  So, you know, it's his fault.  There's some heat on him for trying to get himself over on TV, but really the biggest smoking gun is the TBS heads feeling that all the TV shows look the same and a major change of some kind was needed.  For the moment, Tony Schiavone is the lead guy on TV.  (Gee, and they wondered why Ross suddenly showed up in Las Vegas for Wrestlemania?) 
– But wait, there's more!  The booking committee now consists of Watts, Dusty, Greg Gagne, Bill Dundee, Jim Barnett, Keith Mitchell, Ole Anderson, Jim Ross, Larry Zbyszko, Sharon Sidello, Mike Graham, Eric Bischoff and Michael Hayes.  And of course Ric Flair will be added when he shows up.  Sid Vicious is being promised a spot as well should he sign.  (Who would be dumb enough to do that?)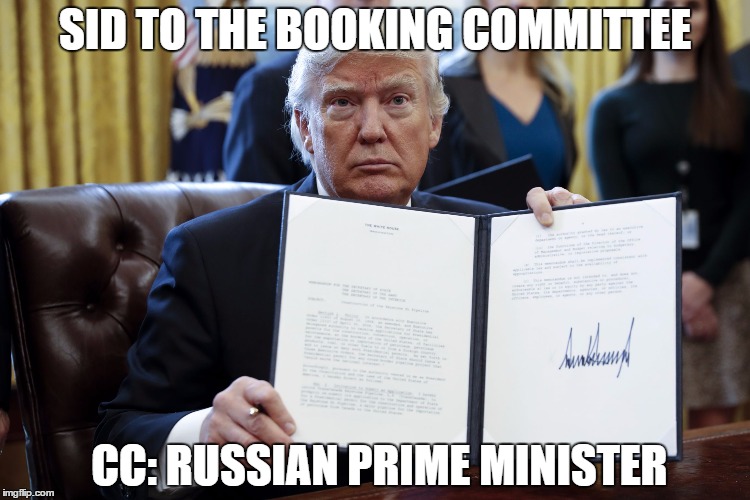 (I guess I answered my own question.) 
– In addition, WCW has also tendered booking committee spots for Eddie Gilbert, Happy, Grumpy, Dopey, Sleepy, Sneezy, Dancer, Prancer and anyone else wanting to come in.  Dave does note that Dopey is already on the committee, judging by the product.
– So yeah, this is probably going to be complete chaos.  And in a completely unsurprising turn of events, the moves are wildly popular with the rank-and-file, not because they're a good idea, but because everyone hates Ross and Watts and wanted to see them knocked down a peg or two.  (They must have loved WM9 then.) 
– Oh, we're not done yet.  Next up, the new regime passed a law that Dusty and Bill are no longer allowed to show up to work in jeans and sweats, and have to wear suits and ties.  And no more yelling at the talent backstage.  Also, Rick Rude has now been paid in full by Bill Shaw for all the money that he would have made while injured, so Rude is now happy and returned the US title.  So Dustin is now officially the champion and has the belt.  And all the problems with Johnny B. Badd's contract have been ironed out with Watts basically being told to f--- off, and Badd's staying instead of jumping as a result.
– This, by the way, is the very definition of "The writing is on the wall" with regards to Cowboy Bill, as we'll soon find out.
– Hulk Hogan will indeed return to the ring at Wrestlemania, teaming with Brutus against Money Inc.  Jimmy Hart, who does PR for Titan outside of the ring, wanted to go babyface so he could handle that job better.  This would probably be the "kiss of death" for him as a manager, long-term.  Either the match will be non-title or the champs will drop them before the show, since Hogan isn't jobbing.  Seems that Hogan's "negotiations" with Turner were all a ploy to leverage his deal with the WWF.  Shocking, I know.
– The Hogan battle continues in New Japan as well, as they're now trying to get him to come in for the May show at the Fukuoka Dome, which needs help selling 68,000 tickets.  The main event is looking to be Hogan v. Big Van Vader, which Dave notes would be "politically sensitive" to pull off.  (Even more so after Wrestlemania!)  Of course, another headache is that Vince has an exclusive deal with WAR right now, plus Vader received a new deal to work for UWFI, so there's all kinds of hang-ups.
– Also, New Japan signed Horace Boulder, who had been a regular for FMW, while turning down The Gladiator (Mike Awesome) so it appears to be a politically motivated move.
– Apparently Ric Flair still hasn't received a written release yet from Titan, even though Vince gave him a verbal one weeks ago.  WCW got a copy of a written release, but it wasn't signed, so they sent it back and got a signed one, but it wasn't notarized.  So until it's settled, WCW is removing all references to Flair because they think Vince is screwing with them.  (We need definitive action on this one!)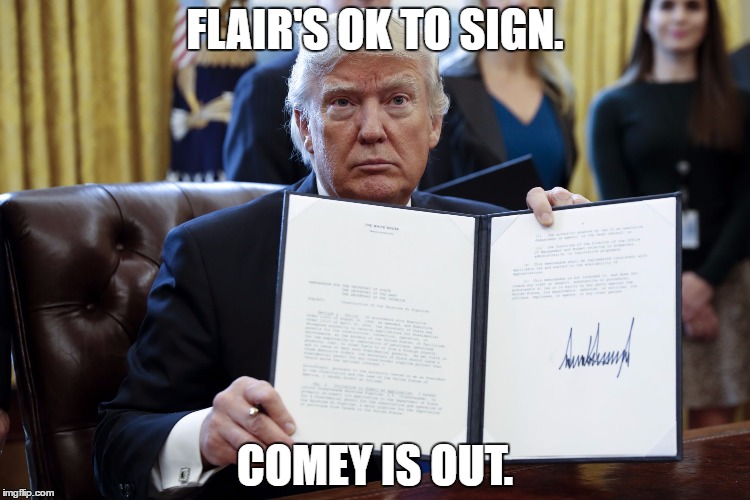 (Well that seems to settle things.) 
– Andre the Giant's body was transported to his home in Ellerbe, NC, for cremation as per his wishes, and the service is to be held on 2/24.  Ceremonies were held in wrestling promotions all over the world in respect.
– Kerry Von Erich's drug charges go to the Grand Jury on 2/15 to decide whether an indictment will be handed down or not.
– To Mexico, where Dave gave the full monty to Psicosis & Heavy Metal & El Picudo v. Rey Mysterio Jr. & Super Calo & Winners, calling it the best lucha libre match he's ever seen.
– The UWA World title win by Vampiro earned him a very backhanded compliment, as papers called it the first win by a "non-wrestler", likening it to a rookie boxer with a lot of a charisma beating Julio Caesar Chavez.  Basically he's considered a "gimmick performer" like Ultimate Warrior, and the title switch was done solely to increase attendance since he's so ridiculously over.
– The WWF talent in Memphis is increasing in prestige, as Doink the Clown was all over TV this week, plus the Fink had a "wrestling" match with Downtown Bruno.  Lex Luger will be coming down right away to work as well.  Amazingly, this actually provided a payoff for the phantom angle from Christmas where Finkel did a stretcher job for Kamala as a private gag for the office, with the angle being aired to build up the Finkel v. Bruno match.
– A new tag team called "PG-13" is coming in, one of whom is Jamie Dundee.
– In SMW, the Heavenly Bodies are now doing the Freebird gimmick where any two of Lane/Eaton/Prichard can defend the titles, although they're also doing a not-so-subtle bit where Cornette and Lane and Eaton are all trying to push Dr. Tom out of the group.
– Local Calgary wrestler Chris Jericho won the Rocky Mountain Wrestling version of the heavyweight title in a gory barbed wire match over Beef Wellington, which had the Calgary commission up in arms.  Apparently they think Hep B or HIV might be spread by all the open wounds.
– Kerry Von Erich had what I believe is his last ever no-show, missing the Global tapings on 2/5 at the Sportatorium.
– Terry Funk was supposed to be in Stallone's new movie "Demolition Man", but his role was cut at the last minute.  (I f------ love that movie.) 
– Entertainment Tonight is doing a feature on the Observer sometime between 2/12 and 2/19.  (Did that ever air?) 
– RAW on 2/1 did a 3.0 rating, with a Typhoon v. Doink main event no less, which is the highest rating for any cable wrestling show in 10 months.  Dave thinks there's a point in there somewhere.
– The Duggan v. Yokozuna match from Superstars is causing all kinds of b------- uproar, with various groups protesting the "stereotypical" nature of the Yokozuna character and saying it perpetuates hate and BLAH BLAH BLAH.  (I feel like we need a more reasoned stance on this.)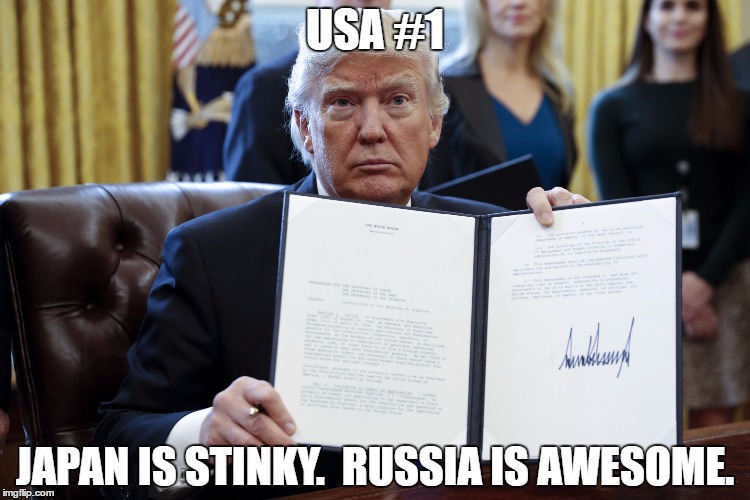 – The specific reason for Marty Janetty's firing (this time) is that he fell asleep in the dressing room and it was more like "passed out."  (Ironically, somewhat, Shawn Michaels was essentially turfed in 2001 for almost exactly the same thing.) 
– To WCW, where Nitron is back and now going by Big Sky.  He looked terrible.
– Taz got a tryout as well, but didn't look good either.
– The Heavenly Bodies were supposed to appear at the 2/1 tapings in Gainesville GA, but the proceedings where shut down early due to a flood backstage and they never made TV.
– Meanwhile, WCW pulled the usual Main Event show because it would be running opposite the Super Bowl's 50 rating, and TBS aired an old Andy Griffith rerun instead.  That did a 4.3, which is double what the wrestling show normally did.
– Jim Cornette actually cut a crazed promo against Bill Watts and TBS when he did his run-in with the Bodies, but it was muted in post-production because it was about how he threatened to sue the company when he was fired, and that particular threat is a touchy subject at the moment.
– And finally, Jody Hamilton is training a 300 pound ex-U of Miami lineman and the guy is getting paid to train, so expect a big push for him.  (Was that anyone?  I couldn't find anyone on the list of Power Plant grads who would fit the bill.)