Previously on the Flashback… https://blogofdoom.com/index.php/2017/05/11/wrestling-observer-flashback-01-25-93/
LET'S GET READY TO (ROYAL) RUMBLE!!!!
– But first, it's time for yet another new feature, which I'd like to call…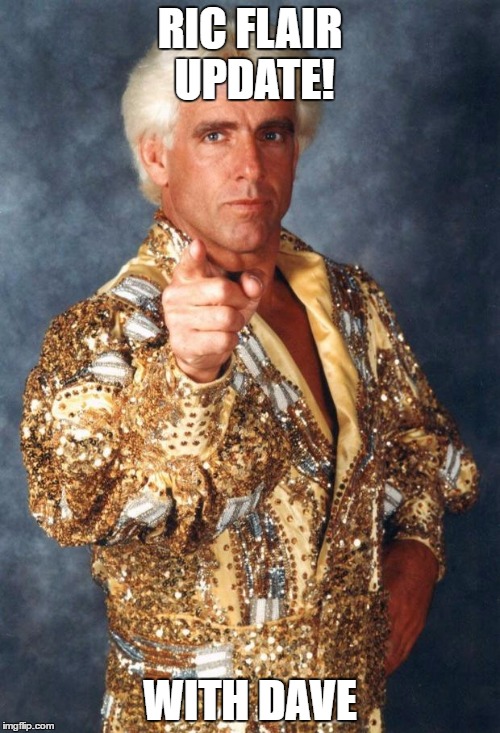 – Uh, still nothing yet.
This has been…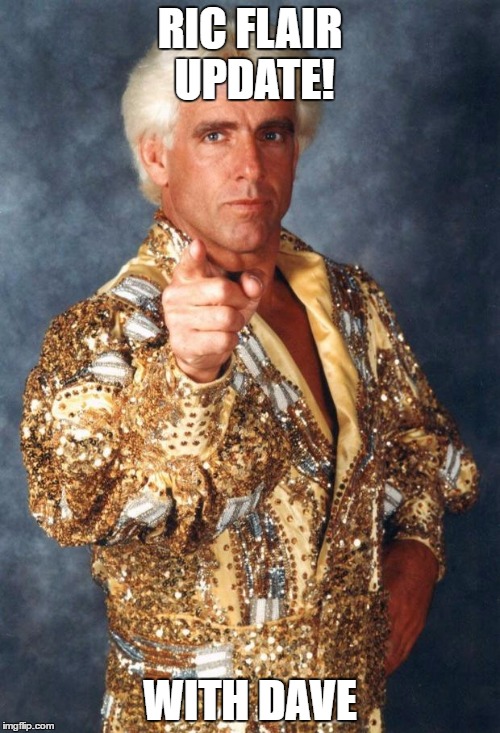 – Meanwhile, Davey Boy did officially sign on 1/19.  It made headlines in the UK, as you'd imagine, with much of the media spin being that Davey wanted better competition because the WWF is basically a circus.  "Hey, just because a guy dressed up in a clown suit is getting a push as a main eventer doesn't mean it's a circus," Dave notes.  "They have Bret Hart and Shawn Michaels as singles champions, but that doesn't make them a wrestling promotion." 
– The Royal Rumble took place on 1/24, doing a very preliminary buyrate of 1.2 to 1.3.  (That's basically where it shook down in the end.)  That would make it the lowest buyrate of any PPV in history, and it was also cheaper than previous "champion" the Survivor Series, so it's a double slap in the face. 
– On the bright side, the show was a legit sellout days beforehand and the second largest gate in Northern Cali ever.  Dave saw the show live and so had a more negative perspective on it, since most people who watched on PPV liked it better.  It wasn't a bad show, but no better than thumbs in the middle.  The Rumble itself was one of the weakest yet, due to lack of super workers in there, it was mostly dead until the finish.  And don't even get Dave started on Bob Backlund.
0.  Doink the Clown beat Jim Powers in 5:57 with a submission move in the dark match.  *
1.  The Steiners beat the Beverly Brothers in 10:34 when Scott pinned Beau with a Frankensteiner.  Steiners got a HUGE pop, equal with Bret's.  Crowd was hot for the match, and it was a good start to the show.  ***
2.  Shawn Michaels pinned Marty Jannetty in 14:20 to retain the IC title. Timing was way off early, "but there were reasons" Dave notes in his Dave-like way.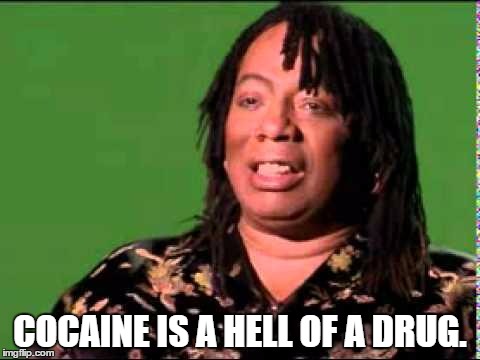 Yeah, we'll get there later in the issue, Rick.  Anyway, Sherri was universally booed despite her babyface turn, and the match turned into an excellent one after the wonky start.  Lots of near falls and hot moves, and Michaels pinned him with a superkick after Sherri accidentally hit Marty with her shoe.  ****
3.  Bam Bam Bigelow pinned Big Bossman with the head-butt at 10:10.  Bossman has gained a lot of the weight back.  *
4.  Bret Hart retained the WWF title over Razor Ramon in 17:52 with the Sharpshooter.  A good match, but the heat was lessened because they snuck Lex Luger down behind curtains during the match, and fans were more interested in that.  The match was worked around Ramon's bad leg and Bret did a great job disguising that injury.  ***1/4
At this point, Bobby Heenan revealed that Narcissus is Lex Luger, the Narcissist. Lex himself actually vetoed the Narcissus name.  Luger looked off steroids, and Dave isn't even being sarcastic there.
5.  Yokozuna won the Royal Rumble in 66:35.  They started with Flair v. Backlund and even Dr. Flair couldn't save that patient.  Max Moon was eliminated quickly because his spaceship was double-parked.  The match died once Flair went out.  The debut of Giant Gonzalez (who was "wearing Ultimate Warrior's old underwear") perked things up again.  Dave is pretty sure Gonzalez will draw as long as he's never allowed to touch anyone ever.  Dave at this point brings up Gorilla Monsoon calling Carlos Colon a "youngster", but defends it by noting that he's too young for Social Security so that kind of counts.  Dave thought that ending was great, but the actual finish with Savage getting thrown out while trying a pin was ludicrous.  He doesn't even want to rate the match, although some was excellent and most was bad by any standards.  (He's stealing my gimmick!) 
– Jim Cornette returns to TBS on 2/6, with the show having been taped 1/25 at Center Stage, with Lane, Prichard and Eaton doing an unannounced run-in and cutting a promo on Bill Watts.  Cornette actually got a babyface pop for suggesting that TBS should move Watts to "cleaning the toilets in CNN Center", but then things turned back the "proper" way when Cornette starting poking Watts in the chest with his finger and Bill told him to get lost because he didn't know where that finger had been. 
– Kerry Von Erich was arrested yet again, on 1/13, for a "Health & Safety Code Violation", which is apparently a drug charge.  He's currently on 10 years probation, but was released on a $5000 bond until he can face yet another judge, one that's considered the toughest in the area for drug cases.  If he's convicted this time, his probation will be revoked and that'll be considered his final strike.  (Unfortunately, there was no more second chances or comebacks for Kerry, as we'll discover next month.) 
– Dave also attended a Superstars taping in San Jose on 1/25, with a legit sellout of 5000.  The show actually ended at a decent time compared to the 5 hour monstrosities of years past. 
– Tenryu won a squash over Brooklyn Brawler, but because he can't work stiff like Japan and has no big moves for America, this was nothing. 
– A kid was walking around ringside dressed like Nailz, which quickly resulted in him wearing an ICOPRO t-shirt when next he was seen.
– Dave notes that Shawn now sings his own entrance music, and we've finally found the one thing he can't do well. 
– Lex Luger debuted and also debuted the STAINLESS STEEL FOREARM OF DOOM, and everyone knew he was, but no one cared.  The gimmick is just too similar to Michaels & Martel.  (Perhaps if they ripped off a more successful gimmick instead?) 
– Dave also saw local samoan wrestler James "The Volcano Kid" Aoino, who was just too green.  (I did some quick research to see who he was, but apparently he was just a local guy and not an undiscovered member of the Afa family or anything.  He actually died in December 2015, though.) 
– Yokozuna squashed Earthquake for Coliseum Video and got over even bigger as a result.
– Mike Bollea got a tryout under a mask as Predator and looked bad.
– Marty Jannetty was fired for whatever, so Max Moon will get yet another shot, taking his bookings at house shows.  Marty was already on probation for his arrest in December, so WWF can safely call this "unprofessional conduct" and be done with it.
– In FMW, the Sheik actually defended his US title from the Detroit promotion many MANY years ago, against Onita, and lost.  Onita, however, cut a promo about how much he respects Sheik and how he couldn't accept the belt, and gave it back.  So why challenge for it in the first place, Dave wonders?
– PWFG is definitely finished.
– The Takano brothers are launching a new promotion called Pro Wrestling Connection, doing a comic book style with wacky storylines and over the top gimmicks.  (Sounds like they were 20 years too early for CHIKARA's act.) 
– And now, for the last time ever before we retire the feature…
– At a wrestling convention in Philadelphia, they had a card featuring the various indy guys and has-beens who were populating the show, including Kerry.  Kevin Sullivan no-showed, so they asked Kerry to step in against Sal Bellomo as a surprise.  They put a mask on him so he could be Woman's "secret weapon", but he showed up in the ring wearing his ring jacket that said "KERRY" in big letters on it.  Even sadder, someone stopped him backstage and told him to take off the jacket, so he did, but then went about ten feet down the aisle, forgot that he wasn't supposed to wear the jacket, and put it back on again for his entrance. 
– Herb Abrams was to debut his new promotion with a TV taping on 1/20 in Beverly Hills, but he canceled it. 
– Dave has a note about WWA wrestlers being sent to work Puerto Rico, including "John Rickner" and I'm like "Where the hell have I heard that name before?" and it was bugging me for a few paragraphs afterwards, but then I realized he's talking about John RECHNER, which makes this the Understated Observer Debut of Ballz Mahoney!
– Dave's guess for the White Castle of Fear match at SuperBrawl is a strap match, because a strap has been all over WCW TV lately.
– They're also hinting at a Ron Simmons heel turn, "which would mean something if this were any normal wrestling promotion."  The direction appears to be Dustin Rhodes defending the US title against Simmons at the PPV.  (Nope.) 
– Dave is amused by the announcers hammering home the storyline of Vinnie Vegas being a lefty, and Vinnie proceeding to do everything in the ring right-handed.
– Steve Regal from England debuted on the TV show, and Dave is told that his wrestling is good but "he has no ring presence." 
– Sid finally got his official release from the WWF this weekend, so he's now a free agent and should be in WCW before too long.
– After all the build and expensive promo videos, Tom Zenk and Johnny Gunn are now being used as TV jobbers. 
– Robbie V had a tryout and was offered a one year contract. 
– And finally, Hulk is apparently negotiating with WCW, and Ted Turner himself reported it to Jim Herd last week, but it might be a ploy to drive up his asking price with the WWF should he return. 
Next time:  We say a giant goodbye.