Previously on the Flashback…  https://blogofdoom.com/index.php/2017/05/07/wrestling-observer-flashback-01-15-93/
It's the 10th anniversary of the Wrestling Observer Newsletter!  Or as WWE would call it, the 11th anniversary.
– It's time for the 1992 Wrestling Observer Awards!
Wrestler of the Year:  Ric Flair
Most Outstanding Wrestler:  Jushin Liger
Best Babyface:  Sting  (This actually broke up a run of TEN YEARS by Hulk Hogan winning it!)
Best Heel:  Rick Rude
Feud of the Year:  Moondogs v. Lawler & Jarrett
Tag Team of the Year:  Williams & Gordy
Most Improved:  El Samurai
Most Unimproved: Randy Savage
Most Obnoxious:  Bill Watts (Bet Dave got a nasty letter about THAT one.) 
Best on Interviews:  Ric Flair
Most Charismatic:  Sting
Best Technical Wrestler:  Jushin Liger
Best Brawler:  Cactus Jack
Best Flying Wrestler:  Jushin Liger
Most Overrated: Erik Watts  (Oh, there's another letter from Bill coming.) 
Most Underrated:  Terry Taylor  (Well, too late to do anything about that now, anyway.) 
Best Promotion:  New Japan
Best TV Show:  All Japan
Match of the Year:  Doug Furnas & Dan Kroffat v. Kobashi & Kikuchi 5/25/92 
Rookie of the Year:  Rey Mysterio Jr.  (It's crazy to think that anyone else could even be in the conversation!) 
Manager of the Year:  Jim Cornette
Best TV Announcer:  Jim Ross
Worst TV Announcer:  Gorilla Monsoon
Best Major Show:  AJW Wrestlemarinpiad 4/25/92
Worst Major Show:  WCW Halloween Havoc 10/25/92
Best Wrestling Maneuver:  The Scorpio Splash
Most Disgusting Promotional Tactic:  Erik Watts  (Oh s---, Dave's mailbox will be overflowing now!) 
Best Color Commentator:  Bobby Heenan
Reader Favorite:  Ric Flair
Reader Least Favorite:  Erik Watts  (STOP THE DAMN MATCH!  SOMEONE STOP THE DAMN MATCH!) 
Worst Wrestler:  Andre the Giant
Worst Tag Team:  The Bushwackers
Worst TV Show:  GWF on ESPN
Worst Manager:  Mr. Fuji  (This award had only ever gone to one other person in the entire history of the award – Paul Jones in 1986 – and other than that, Fuji owned it every year.  Think about how bad Paul Jones was in 86 to actually win this one.) 
Worst Match of the Year:  Rude v. Chono 10/25/92
Worst Feud of the Year:  Warrior v. Papa Shango
Worst on Interviews:  Ultimate Warrior
Worst Promotion:  Global
Best Booker:  New Japan
Promoter of the Year:  Giant Baba
Best Gimmick:  Undertaker
Worst Gimmick:  Papa Shango
Most Embarrassing Wrestler:  Papa Shango
To the news!
– Still no contract signed between Flair and WCW yet, but it's basically a sure thing that he'll start at Superbrawl III on 2/21.  Dave does correct himself from last week and notes that Flair wasn't going to be retired to the front office RIGHT NOW, but rather "when the time is right", although he was supposed to be putting over new babyfaces third from the top to close out his WWF career.  The split with Vince was definitely amicable, however.
– Dave would also like to clarify that the upcoming White Castle of Fear match between Sting and Vader is not, in fact, a hamburger eating contest.
– Great Muta is also defending against Barry Windham on that show, which makes it a straight shot to Windham getting the belt and defending against Flair for the first big program.  Politics might complicate things somewhat, however.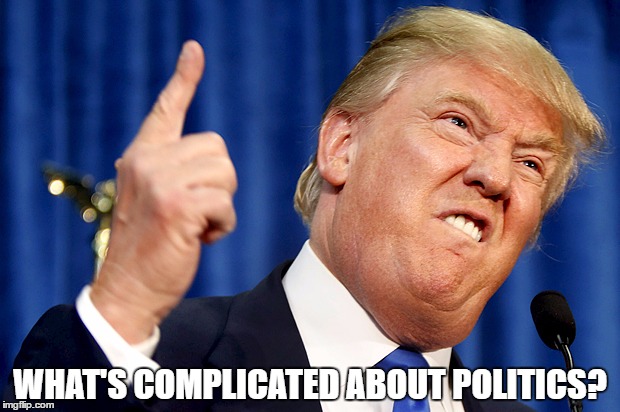 – Dave does note that whichever title Flair wins will immediately become the only one people care about, so they might as well just eliminate the other one.  (Or, they could go in the most ass-backwards ridiculous direction humanly possible with it.  Just a suggestion.) 
– Dave really enjoyed the Clash of the Champions on 1/13, but he's in the minority.  The show drew 3500 in an arena set up for 6000, but they looked good enough for TV.  They appear to be booking for Observer readers, however, and unless you're following along with the insider stuff a lot of the show made no sense.
Bill Watts opened the show talking about an "incident" that led to Erik Watts being suspended, and of course no one had any clue what he was talking about because the Watts angle hadn't aired yet.
1.  Cactus Jack pinned Johnny B. Badd in a short match with an elbow drop.  *
2.  2 Cold Scorpio pinned Scotty Flamingo with the 450.  Dave is annoyed that they're spending all this money on promo videos to build up Scorpio, and then beating him week after week on TV.  This was a "short, but spectacular" match.  **1/4
3.  Chris Benoit pinned Brad Armstrong with a dragon suplex after one hot move after another.  *** Dave thinks that Benoit can't possibly get over as a heel because he's too talented.  (Well, there IS one way…)  Dave notes that Jim Ross actually called the winning move as "german suplex", which is the first time that term has been used on US TV.  (What?  Really?  That can't be right, can it?) 
4. Vinnie Vegas beat Tony Atlas in a left-handed arm-wrestling match.  Dave doesn't even know what the purpose of this was.
5.  The Wrecking Crew (Al "Rage" Greene and Marc "Fury" Laurinaitis) beat Tom Zenk & Johnny Gunn.  Everyone hated it, but Dave thought it was fine.  Admittedly, Rage & Fury aren't going to get over.  (That's an understatement.  They were gone by the PPV.)   **1/4
Next up, interviews!  Sting accepted the hamburger eating challenge from Vader.  And then Harley Race fired Barbarian to even up the sides in the 8-man tag match tonight, which made no sense.  Dave is pretty sure Race isn't going to make it as lead manager for WCW.  (And Dave would be correct.) 
6.  Steamboat & Douglas beat Pillman & Austin by DQ to retain the WCW/NWA tag titles.  Pillman continues to be excellent and Douglas also had his working boots on here.  Another excellent match, although not quite as good as Starrcade.  Douglas came up from the beltshot all bloody, which will be called "hardway" by WCW but the timing was too coincidental.  ***3/4
Ron Simmons interrupted a Vader interview next, and Vader completely destroyed him on the floor until Dave was almost expecting Bill Watts to come out and wish Ron well on his future endeavors right there on the show.  The lesson:  Don't no-show a World title switch.
7.  Sting & Dustin Rhodes & Cactus Jack beat Barry Windham & Vader & Paul Orndorff in the Thundercage, with Jack subbing for Simmons now, and Dave was glad they got to the match here because otherwise it was going to end up as a singles match if they ran any more angles.  All action and a good brawl, technically 3-on-2 for the heels until Jack ran down and opened the cage with wire cutters, then hit Orndorff with his boot and pinned him to win.  ***1/4
– Hulk Hogan has yet again changed his story on the steroid use, finally copping to using them through the 80s in a recent interview but blaming the medical profession for flip-flopping on their legality.  Dave notes that had he just said that 18 months ago on Arsenio, the wrestling world would be a drastically different place.   However, while Dave does appreciate Hogan's sudden burst of honesty with regards to this subject, he would also like to point out that Hogan continues to be full of s--- on the subject of the legality of what he was doing, since "steroids were legal in the 80s" is a huge myth and most of what he was doing had been deemed illegal years before the scandals even started.
– WWF has revamped their TV lineup thanks to falling ratings, with WWF Mania debuting on 1/9 and offering more of the same recaps and taped matches from Superstars and Challenge.  It appears to be aimed towards kids, and it opened with a 0.8 rating, which is not good.
And now, it's time for the…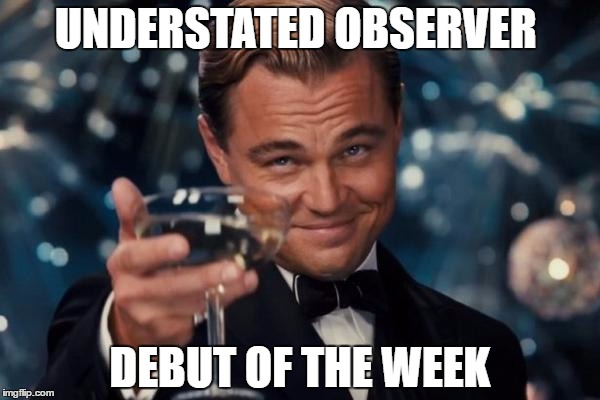 – Also, on 1/11, the new Monday Night RAW show debuted, but although the live show concept is good, the first show itself was not good.  The main problem was the painfully unfunny Rob Bartlett, who came completely unprepared.  Also, making fat jokes about top monster heel Yokozuna is not exactly the way to get him over.  The ratings were pretty good, with a 2.5, but Dave doesn't think the show can sustain that level.
–  To Mexico, where Vampiro's threats of leaving for months were a complete bluff and he's already back again.
– Dick Beyer's son Kurt debuted on 1/9 and will be putting over young Japanese wrestlers every night in the openers.  The plan is for Baba to eventually put him under a mask as Destroyer Jr., but that's a ways off.  (Kurt's wrestling career lasted all of a year before he hung it up for good in 1994.) 
– Perry Saturn from the Northwest indies will be working New Japan's next tour.
– Dave doesn't think that the Steiners actually refused to do the job to the Hell Raisers at the Tokyo Dome, but it wouldn't surprise him, either.  The reasoning behind having them drop the belts to Norton & Halme in between is they were leaving for the WWF in December and New Japan wanted the belts off them sooner rather than later, just in case something happened.
– Bill Dundee exited Memphis on a stretcher, as he's taking a front office job with WCW and got beat up by the Masters of Terror on the way out.
– Tim Horner finally did return the SMW title to commissioner Bob Armstrong this week, in exchange for more shots at the title.
– Jim Cornette with the line of the week:  The Fuller family was planning a reunion, but they have to wait until the parole board clears a time for them.
– Formerly Known As The Ultimate Warrior worked his first match since leaving the WWF, drawing 500 people to Billerica, MA in a win against Hercules.
– Tony Vendetta, who is the real life brother of Johnny B. Badd, worked a show for North Georgia on 1/10.  (Apparently this is a true fact, as Joel Mero did a few jobs for WCW with that gimmick and then left the business in 1995.) 
https://www.youtube.com/watch?v=w3xoxV3djxM
– Rick Martel was working an AWF show in Puerto Rico along with some other WWF washouts, so it appears as though he's gone.
– Bret Hart and Ric Flair drew 5800 to Boston for their "marathon match" on 1/9, doubling attendance over last month.  The match was said to be a "classic", with three different reports giving it ***** and another couple of ****3/4 ratings.  The five star rating came from a wrestler, Dave notes.  Flair thought it was the best match he worked in his entire WWF run.
– Yokozuna continues to get put over HUGE, destroying Big Bossman all over the place and moving up to Undertaker main events.
– Wrestlemania will be Hart v. Yokozuna, Luger v. Perfect, Crush v. Doink and Steiners v. Money Inc.  "Expect no record setting buyrates on this."  Dave notes.
– Max Moon returned to work the first Monday Night RAW taping, to the shock of everyone.  Apparently there was a personal problem between Paul Diamond and another wrestler, and the other guy was told by the office that Diamond was fired and the matter was settled.  But no one actually told Diamond that he was fired, so he went and had his knee scoped with the time off seemingly being given to him for that, and returned to put over Shawn Michaels on the show.
– Ted Petty, the former Cheetah Kid, is getting regular dates on the road with the WWF.
– A reader happened to be running by the Manhattan Center between periods of the Rangers game on 1/11, so Sean Mooney asked him to stay and pretend to be buying tickets for next week as a part of the Bobby Heenan angle.
– Doink the Clown debuts in the ring next month against Bob Backlund on the road.  That means the WWF has given up on one of them, and Dave will give you one guess which that is.
– Royal Rumble is basically sold out already.
– Wrestlemania, meanwhile, is only sitting at 3000 tickets sold thus far.
– To WCW, where Dustin Rhodes won the US title over Rick Steamboat at the tapings on 1/11, beating him by countout thanks to Barry Windham.
– Terry Funk back out of a deal to come in last week, and was originally supposed to replace Van Hammer in the cage match at the Clash.  However, Funk saw the hatchet-job that they did on the I Quit match that was aired again as a part of the Main Event show a few weeks back, and decided that it wouldn't be good for his career to come in.
– Davey Boy Smith was also scheduled as Van Hammer's replacement at one point, but they still can't hammer out a release from Titan.
– Hey, you know who ELSE was scheduled at one point to replace Van Hammer?  Sid Vicious, but he's having the same issues as Davey Boy.
– Ron Simmons' contract expires in a few weeks and he'll likely be let go at that point.  Funny to think, Dave notes, that this was the guy who was supposed to save the company in August.
– Madusa is definitely gone, but Dave doesn't have details.  She wants to wrestle and WCW is like…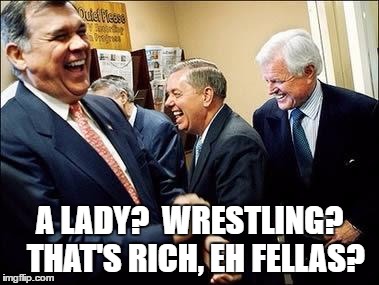 – Rick Rude is out until March with his disc and WCW is refusing to pay him, despite the injury happening in the ring.  Bill Watts wants him to go on workman's comp so they don't have to pay it out.  Rude has the magic Lloyds of London policy, but that doesn't go into effect until he misses three months.  Rude has refused to return the US title, in a shoot, and Watts is burying him on TV as a result.
– Vader's contract expires in March, and it's mind-boggling to Dave that WCW hasn't locked him up again yet.
– And finally,  Bill Watts addressed the Sting missing dates situation on the Hotline, blaming it on Magnum TA, who is no longer working for the company.  All class, that Bill.