Previously on the Flashback… https://blogofdoom.com/index.php/2017/02/28/wrestling-observer-flashback-05-04-92/
OK, I missed yesterday!  I'm sorry!  I was watching John Wick on Netflix and it was FUCKING AWESOME and these need about two hours to do, so I had to make a choice.  I REGRET NOTHING.
Also, apparently I'm under some kind of confidentiality thing on the details, but Google basically informed me out of nowhere yesterday that they're shutting down the mobile site experiment I was a part of, which meant I had to go in and change all my DNS name servers back and it was a PAIN IN MY ASS.  WordPress and Jetpack started freaking out and then I guess there was a bunch of people who couldn't access the site at various points and if you've never had the pleasure of trying to do troubleshooting on a WordPress site from a cell phone while doing other stuff, well, NOT RECOMMENDED.  There's important reasons why I just let guys like Sean Shannon and Jeremy Botter handle all the back-end webmaster stuff during the Rantsylvania days, because I really dislike dealing with it.
Anyway, still better than being Sid Justice right about now.
– Sid Justice (who will probably be Sid Vicious again soon) was officially suspended by the WWF last week for the dreaded catch-all "unprofessional conduct", for some period no less than six weeks.  Sid actually walked out on the company after a match with Ultimate Warrior in Boston where he was pissed off about the match, or the finish, or Warrior's proficiency as a worker.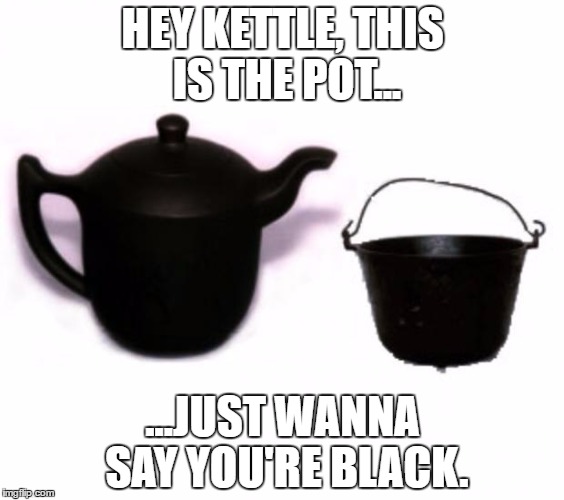 – So during the week, the story changed from "Sid quit" to "Sid's been fired" to "Sid's been suspended".  Papa Shango had to take his place as an emergency fly-in against Warrior for the Northeast shows, and Sid was AWOL completely. It's already being reported in the Japanese dirt sheets that he's negotiating with New Japan, but he still has a year left on his contract, so no.
– Dave still thinks softball is as likely an explanation as anything else.
– NOW IT CAN BE TOLD.  Last week, Dave was indeed talking about Sid when telling the story of the guy who switched specimen bottles to beat the steroid test.  In fact it wasn't a Visine bottle as reported there, but a duplicate copy of the bottle that you pee into, so that way they can watch you pee into the cup and then you switch off at some other point and use the fake one instead.  (Sid should go on "Penn & Teller Fool Us" with that one.)  Steve Planamenta, head liar for the WWF, will neither confirm nor deny that Sid's suspension is related to peeing into a fake bottle, but "wouldn't fault [Dave] for printing it."
– Sid is expected back in six weeks, but is that even a good idea?  He's an easy guy to get over in a short amount of time, but he's not exactly great for morale.
– Speaking of poor morale, it's time for more show cancellations!  The WWF canned four more shows on the west coast, headlined by Flair v. Savage, due to poor advances.  However, one of the shows would have had to be cancelled anyway because of the Rodney King riots.  (Damn, it's always weird when real life stuff infringes on these things, because I can never keep the timelines straight.)  However, the rest of the shows would not be affected by those, so that's hardly an excuse.
– On the bright side, Warrior v. Sid actually drew pretty big on the East coast, doing 11,000 at the Nassau Coliseum and 8000 in Philly.
– To Mexico, where it looks like EMLL is about to split.  Antonio Pena and Paco Alonso had a messy end to their relationship running the company, and now Pena wants to run his own company.  So Alonso immediately called all his big name guys and threatened them with immediate termination if they didn't sign long-term deals that instant.  Thankfully he was able to get Vampiro locked up right away.  The biggest name leaving for Pena's new group is Konnan, along with Octagon and the midgets.  (That new group was of course AAA, still around and doing strong business to this day.) 
– Apparently the IOC has ruled that pro wrestlers are eligible for the Olympic games starting with the 96 games.  (I don't think anyone ever seriously tested that one, but Kurt Angle made noise about trying out several times after his WWE career ended, for example.) 
– Jushin Liger won the "Top of the Super Juniors" tournament, beating El Samurai in the finals on 4/30.  Liger was already IWGP junior champion, so this is kind of weird.
– The WWF continues to set records, as the "Current Affair" piece is starting to disgust even the sleazemongers that make the show.  Dave actually talked to one of the reporters for the story, who called it "the single sleaziest story from all sides" that he's ever been a part of.  (He's not wrong.)  It was basically a greatest hits of all the assorted scandals going on right now, covering steroids, Hogan doing blow, Dr. D slapping John Stossell, and Murray Hodgson.
– Oh hey, speaking of Murray, the cracks in his story are starting to show.  First up, it's now come to light that he actually went back to Vince asking for another job a couple of weeks back after spending the past months blasting him in the media.  And also he's admitted to being broke and in need of the money he's asking for in the court case.  But also he's filing charges of sexual harassment against Patterson to go along with his wrongful termination suit.  However, now Hodgson's lawyer is like "WHOA THERE, nobody told me anything about a sexual harassment case" even though that same lawyer went on record as saying that sexual harassment was a big part of the case just a week ago.  Choice quote from Pat Patterson as a part of the evidence:  He allegedly asked Hodgson "What do you taste like?"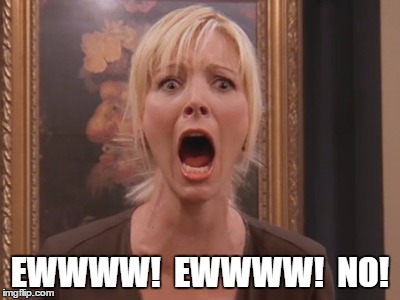 – It should be noted, however, that despite Titan's bravado in the media about how anxious they are to get Superstar Graham and Hodgson under oath to air all the skeletons, it's their side that's using delay tactic after delay tactic to stall out the beginning of the legal proceedings in both cases.  (Now prosecuting the case:  Larry Zbyszko)
– More scandal stuff in various papers, but let's face it, all of our eyes are glazing over at this point so let's skip ahead to the news.
– SWS's latest bright idea is to push the hell out of the Berzerker and apparently hope that no one notices he's not Bruiser Brody.
– USWA champion Kamala is likely headed back to the WWF as the new protege of Harvey Wippleman, so look for him to drop the title back to Jerry Lawler soon.
– Global is pretty much turning to a local indy promotion at this point, although Dave continues to speak glowingly of the Ebony Experience, those newcomers out of Houston.
– The Viper did indeed get unmasked as Mike Davis, and now he's Maniac Mike as a result.
– Eddie Gilbert is supposed to defend the North American title against new top heel Johnny Mantell on 5/8, but most figure he won't bother to show up and they'll just award the title to Mantell.
– For those who bet on Don Owen being the first promoter to spoof the Rodney King beatings, collect your money now.  Col DeBeers and Buddy Rose did a beatdown on Brickhouse Brown at the latest show in Portland, at which point DeBeers grabbed the microphone and told Brown "We're the LAPD and you're Rodney King."
– The Portland situation is getting weird, since the pizza parlor shows are booked by Sandy Barr and everything that happens there gets completely ignored on the Portland shows, which are still booked by Owen.  For example, although CW Bergstrom did win the PNW title last week in Vancouver WA, he's just a jobber in Portland.
– In the continuing saga of the young rookie Glen Gilbernetti, he's now being billed as The Magnificent One in the North Georgia Wrestling promotion.  (Keep trying to find your voice, Glen!) 
– Roadblock got a tryout in Syracuse at the WWF Superstars tapings.  He looked terrible.
– Kamala did in fact debut there, managed by Dr. Harvey, with either Paul DIamond or Steve Lombardi playing Kim Chee.  (That would be Lombardi, who was also outed as Pat Patterson's main squeeze in one of the scandal stories that I skipped over earlier.) 
– Their idea of a big angle to heat up the Warrior-Shango program was to have the lights go out before a Shango squash match, and the jobber's boots catch fire when they came back up.  Also, Shango stole Warrior's wristband and put a VOODOO CURSE on it, so as to injure his wrist.  (Vince probably hurt his own wrist jacking it to all the money he was going to make!) 
– In the "Things that didn't end well for anyone" category, Kevin Wacholz debuted as The Convict, wearing ludicrously high lifts in his boots, and handcuffed Big Bossman for a beating that lasted more than 6 minutes.  (I bet Vince didn't last more than 6 minutes thinking about that Warrior angle!  No, I don't know why my mind keeps drifting to that image, either.)  It actually got a lot of heat.
– Kerry Von Erich is being replaced by Jim Brunzell on all the house shows, because reasons.
– Animal is being sued for supposedly beating up some guy in a bar in 1989, but the guy's lawyer was unable to determine Animal's real name and just listed "Animal – Legion of Doom" on the paperwork.
– As expected, Rick & Scott Steiner beat Anderson & Eaton for the WCW tag team titles on 5/3 in Chicago in a cage match.  The Dangerous Alliance team will likely be broken up right away.
– Jake Roberts is a DEFINITE for debuting soon, the only question is when.
– Hercules started in his exciting new gimmick as the Super Invader at the TV Tapings, and he looked exactly the same as Hercules.  (But with a sock on his head!  That's an important distinction.) 
– Dave thinks they should market buttons that say "I stayed awake for the entire Big Josh v. Arn Anderson match with Jason Hervey on commentary".  (They'd sell ZERO of them.) 
– Diamond Studd appears ready to replace Larry Z in the Dangerous Alliance once Zbyszko breaks off.
– Officially fired this week:  Todd Champion, PN News, Thomas Rich and El Gigante.
– Precious might be returning to manage Jimmy Garvin as a single.
– And finally, Lightning Kid gets a tryout at Center Stage on 5/11.  (And they didn't hire him?!?)