Correction from last week's opening blurb: THIS is the week that all the shit hits the fan. In fact, it's more like an elephant taking a huge shit right onto an industrial sized fan.
Also, if you're enjoying these and want to read the originals without my snark and memes and judicious editing down to 2000 words per issue, try a month of the F4WOnline site, including all the archived newsletters and radio shows, for just $3.99! I have literally subscribed since the day the site launched and have never regretted it for a second.
http://www.f4wonline.com/news/f4wonlinecom-sale-one-full-month-unlimited-access-only-399-202426
– So in the debacle alluded to above the cut, this is truly turning into the year from hell for Vince McMahon. If you thought that the mainstream press was putting the screws to the WWF before, now it's really getting serious. The allegations of steroid distribution and abusing underage ringboys have now made the front page of a series of newspapers around the country, plus CNN and even Donahue, with no relief in sight.
– The most damning charge, and one of the most famous even today, was that of Tom Cole, who claimed that he was sexually abused by Pat Patterson, Mel Phillips and Terry Garvin at various points while working as a ringboy in Utica at age 15. Then, in a bizarre twist right out of wrestling itself, Cole settled with the WWF right before the whole thing was set to go to court, taking $70,000 and his former job as ringboy as compensation. And then Cole, and older brother Lee, went on the Donahue show and turned on Barry Orton and Billy Graham, claiming that Vince was the only person that cared about them.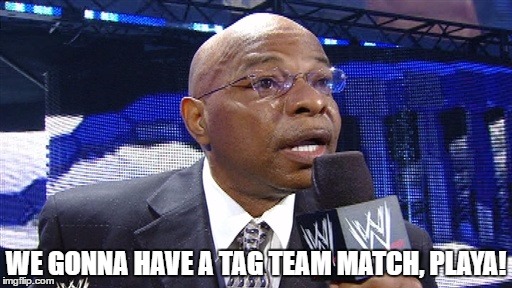 – The story actually broke huge via the New York Post, detailing drug abuse, sexual harassment and sex abuse. And then it was referenced all OVER the place, most notably on Entertainment Tonight and ESPN Sports. Tom Cole had given details about the really sick shit that happened backstage, like Terry Garvin videotaping Cole while "fondling his feet and masturbating". Cole said that he was grabbed by the genitals numerous times by a second person, and finally was fired in 1990 for turning down the advances of a third person. That person had taken Cole to his home and asked him to snort coke and have sex with him. When Cole refused, he was stranded without a ride home and ended up spending the night in a van in the driveway.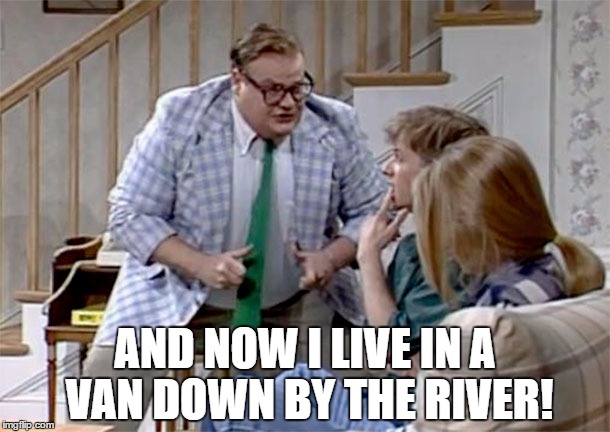 – The WWF immediately issued a statement saying that they don't believe any of the allegations are true, but they're going to rigorously investigate them anyway. Even though they're false. FAKE NEWS.
– More bad news for Hulk Hogan, as he made another paper, with a piece comparing him to Marion Berry and digging up an old weapons charge from 1980 that he got six months probation for. Plus a PARADE of wrestlers testifying that Hogan did boatloads of drugs and engaged in behavior like impaired driving as a regular occurrence. One paper in the UK finally dragged a statement out of Hogan's rep, with the quote being "I don't think Hulk ever denied taking steroids, but it was under medical supervision." (Under the supervision of Dr. Zahorian, that is.)
– Vince booked himself on the Larry King Show to try to deflect some bad press, but then before he got there, ANOTHER story on Hogan broke, this one detailing Hulk's new contract with New Japan for $600,000 and a series of wrestlers who alleged that Hogan injured them while high on cocaine. All of Hogan's merchandise deals, like Gillette, are still ongoing, but Hogan is now planning to retire after Wrestlemania and move to Hawaii to get away from all the shitstorm.
– "All of this," notes Dave, "because he lied on the Arsenio Hall show."
– So then Vince went on the Larry King Show (Can you just FEEL the avalanche starting now?) and tried to match wits with Bruno, lying through his teeth on just about every question asked. And Dave runs down all the lies for your convenience!
#1: He wasn't given a chance to respond to any of the allegations. LIE. Every newspaper that published a story contacted Vince first. Hogan refused to talk to anyone.
#2: He had never heard allegations of sex abuse before the news made them. LIE. Promoters told Dave that they had heard the stories back in 84 and were warned by other wrestlers about them.
#3: There was never any allegation of misconduct against any of the parties in all their years of wrestling. LIE. Mel Phillips was fired four years previous because of a "peculiar interest in children".
#4: Mel Phillips was never an employee of Titan Sports. LIE. Well, technically not a lie because Titan doesn't have employees, it has independent contractors. But Mel listed the Titan office as his home address when applying for an announcer's license.
#5: There is no truth to the allegations and it's just homophobic gay-bashing. (Hold up, Dave, I've got this one)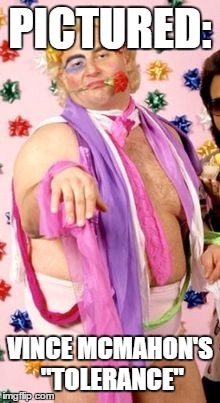 #6: Murray Hodgson never worked for the WBF. LIE. In fact they just released a WBF videotape and Hodgson is the host of it.
#7: Nobody in the WWF is on steroids. LIE. Because…COME ON! How stupid would you have to be?
#8: He wasn't negotiating a settlement with Tom Cole. LIE. In fact they had already settled with him by the time the show aired!
OK, moving on…no wait, there's still the Donahue Show that Dave appeared on with Vince. So Dave agreed to do the show against his better judgment, but Vince refused because none of the guests were "credible". So then he agreed with stipulations: Planted audience members on his behalf, a two minute uninterrupted speech, a doctor and lawyer to accompany him, and Dr. D gets bounced from the show. The show agreed to none of the demands, but Vince decided to go on anyway.
– Vince got absolutely dismantled by Murray Hodgson on the show, completely "out-Vinced" by someone smoother than him, and Donahue's producers had done their homework and destroyed Vince.
– So then Phil Mushnick did another, even more damning article in the New York Post called "Sex Lies and the WWF", where he accused Vince of buying his way out of the sexual abuse lawsuit, noting that Vince's defense was even more lies. The paper compared Vince to Hannibal Lecter, and then the joke the next day was that Lecter was going to sue for defamation of character because he was being compared to Vince. And yet business is strong, so people inside the business who should know better kept justifying stuff like the sex scandals by saying "but we've got a $130,000 advance at the Garden!"
– Overall, Dave is pretty sure no one will learn anything and they'll keep making the same mistakes. And Titan Sports is in a lot of trouble. (Now there's an understatement.)
– In the midst of all this, Jim Crockett had a falling out with Dusty Rhodes and was fired from WCW this week. (Never to return as it turns out. And he almost ended up getting Jim Herd's job at one point! Crazy how the business works.)
– Oh, for those wondering the how the Mexican Union strikes finally turned out, they signed a deal this week with the TV stations to end the disputes once and for all.
– In Global, which is having severe financial troubles at the moment, Terry Garvin changed his ring name to Terry Simms, for obvious reasons.
– And now for an official Understated Observer Debut: "Lots of talk of Terry Funk coming in for a few shots along with the tag team of The Ebony Experience (two black wrestlers trained by Ivan Putski out of Houston)". (That tag team would of course do much better once they relocated to Harlem.)
– Paul Roma's boxing debut went about as well as you'd expect, a KO loss in the fourth round when his manager threw in the towel.
– Jake Roberts was backstage at the latest Center Stage taping. (That one backfired on him in a BIG way.)
– Scotty the Body is going to be coming in as "Scotty Flamingo"
– Kevin Kelly is coming into the WWF as "The Convict" for a feud with Big Bossman.
– And finally, Randy Savage was also talking about retiring at the same time Hulk did following Wrestlemania, but they worked something out and he'll be staying. (Aha! That explains the title change, I bet.)
Dave promises more news next week now that he's back from the TV show tapings.