Hey, I picked up a Nintendo DSi XL for $60 (Canadian) from EBGames and it's pretty rad.  I found Super Mario 64 and New Super Mario Bros for reasonable prices on Ebay but HOLY S--- you'd think Mario Kart was printed on literal pieces of gold or something given how expensive it is compared to every other game on the system.  Given I love me some old school platformers, are they any solid recommendations for cheap games out there?  I know there's like 3000 titles for it so that's kind of a broad topic, but it's a pretty overwhelming amount of choice at this point and it would be helpful to narrow it down to something that's not f------ Pokemon.
So anyway, back to wrestling, and the business is quickly turning to s--- for the WWF.  Like, big heaping piles of s--- are showing up on Vince's doorstep every week now and the more I read, the more I'm shocked the business even survived the year considering we got hit with the steroid scandals AND the gay sex allegations AND Sid Vicious in the main event of Wrestlemania all in the same calendar year.
BUT FIRST!  Kip Frey weighs in on the steroid controversy over in WCW…
– WCW finally issued their own steroid policy in our top story of the week, and Frey is a lawyer so you know this is gonna be good.  In one interesting twist on the WWF policy, WCW has a deal where new contracts have a clause that offer a 10% bonus if the wrestler agrees to voluntarily undergo steroid tests on a regular basis and passes them all for a year.  The testing is pretty much on a volunteer basis at this point, and if you do test positive, you're offered appropriate medical counselling and rehab.  Dave it's a fair deal for the wrestlers, as compared to the WWF one that's the laughingstock of the industry, but really it's only going to benefit guys who WANT to get off the juice.  Specifically, Dave thinks that the 10% bonus will be more than enough motivation for a bunch of guys to give it up, but the problem is that 20% of the locker room is going to be assholes who continue getting bigger because everyone else gets smaller.
– Legendary Memphis heel Tojo Yamamoto died on 02/20, apparently from suicide, at age 64.  He was suffering from severe kidney disease and wasn't dealing with it very well, sadly.
– Much more has come to light about the "search and sniff" raid on the WWF show in St. Louis, although the DEA is still denying any involvement despite multiple reports of them being there.  Turns out that Blackjack Lanza got the tip before they showed up and made sure everyone knew in advance, which resulted in a complete whiff on the part of the police.  The WWF is claiming that it was for an unrelated arena employee and had nothing to do with the WWF at all.  This was seemingly confirmed by Basil DeVito, who holds the title of "Vice president of misleading press releases and covering up embarrassing situations".  (That's quite the specialized job title!) 
– An independent source from the arena talked to Alex Marvez and said that the search was "event related" and not anything to do with the arena, and the officer in charge introduced himself as DEA.  Then she changed her story the next day.
– The next day, the WWF changed their story again, saying that the police told them that it was a "routine inspection done whenever a large group of people comes to the arena from out of state". Dave thinks it's indeed routine for the Narcotics unit of a police department who is looking for narcotics.  Dave tried to reach the police representative who came up with that story, but he was on vacation and couldn't comment.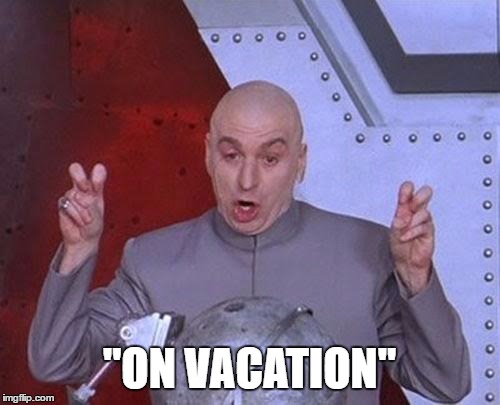 – (Personally, I feel like this needed to happen in Dallas and involve the death of a Von Erich to really all the cover-up greatest hits.) 
– The WWF is currently in the midst of a really strong house show run, but they're about to get hit with a triple whammy of bad press and Dave doesn't know what effect it might have on business.  (Spoiler:  BAD.  Really f------ BAD.  And we're not even at the Donahue show yet!) 
– The WWF's talking head, Steve Planamenta, did comment on the allegations from Barry Orton about homosexual advances in the workplace, and it turns out that the specific incident in question took place before Orton or the alleged gay person were even working for the WWF, so Steve pretty much dismissed Orton's allegations as "another guy trying to sell a book."
– Orton wants to stress that he thinks it's fine to be gay, but to work hard and then have your push denied because you refused to "kneel before someone" is just wrong.  He details another story about the alleged perpetrator, but Dave omits the name.  But really, we all know who he's talking about.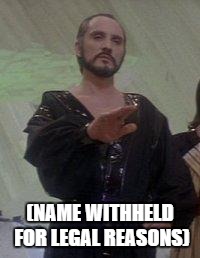 (Yeah, Zod, it's NOT OKAY to demand that!  Wait, maybe Orton was referring to someone else?) 
– The boxer v. wrestler…whatever…was announced for 4/19 in Tokyo, featuring 40 year old Roberto Duran taking on Masakatsu Funaki, and no other fights announced as of yet.  (Did that trainwreck actually happen?) 
– Speaking of trainwrecks, the long dead LPWA actually returned to hold a PPV and it HAPPENED. Basically the women's promotion hadn't even taped TV in 10 months and this was out of nowhere, completely in jeopardy until the last minute with zero advertising.  As a result, only 400 people even showed up at the arena in Rochester, MN, and they were all let in free.  Throw in travel costs and PPV fees and this had to be an all-time disaster money-loser.  There were a bunch of no-shows, but given no one even knew what the card was ahead of time, it's impossible to be disappointed by them.  Wendi Richter no-showed because they couldn't locate her in time to send plane tickets, and Magnificent Mimi no-showed because they didn't want her there.
(No point in doing the recap here, but I will note that the main event saw Scotty the Body's former Portland valet Taylor Made Medina resurface as new LPWA champion Terri Power, who still looked super green.  A few years later, she'd actually jump to the WWF as Sable's lesbian stalker and I presume to avoid confusion with Terri Runnells she was renamed Tori.) 
– The WWF is saying that Kerry Von Erich will be welcomed back following his completion of rehab.  Meanwhile, Fritz Von Erich went on TV and claimed that Kerry is only addicted to painkillers from the motorcycle accident.  And in fact, the drugs he tried to score with false prescriptions were Valium and Vicodin.  (Wait, was "Feel Good Hit of the Summer" written about Kerry? )  However, despite Kerry's apparent willingness to attend rehab and show his good side, the DA is still pressing charges, which would mean 10 years in prison if convicted.  Interestingly, Fritz also admitted that if Kerry isn't successful in this rehab attempt, he should probably get out of wrestling for good.
– Tom Zenk is also facing legal issues, pleading innocent to six charges of steroid possession, having turned down a guilty plea in exchange for two years' probation.  (He's also facing one charge of being WCW'S SEXIEST MAN ALIVE!) 
– Art Barr is already making trouble in Mexico, as he sucker-punched Blue Panther in the office and the promoter had to break it up.
– Dave is continually in awe of Canadian Vampire Casanova, who is completely terrible in the ring but cheered in everything he does by the Mexican crowds.  (And now he's much older and much less pretty.) 
– With all the actual good foreigners gone from All Japan for a while, Johnny Ace is getting the "best of what's left" giant push to hopefully create a new star.
– New Japan will debut Tiger Mask III on 3/1 for their big Yokohama show.  It'll be "prelim boy" Koji Kanemoto who gets to try and follow Misawa and Sayama in the role, but fun fact, the gimmick would have gone to Ultimo Dragon had he not gone to SWS.  (Kanemoto was kind of miscast in the role, but of course became an unstoppable force of awesomeness a few years later as himself.) 
– Speaking of SWS, Ric Flair will make his SWS debut on 4/18, defending the WWF title against Tenryu.  (Jesus, poor Tenryu, screwed out of TWO shots at the WWF title, two years in a row!) 
– Correction:  The biggest trainwreck of the issue was not the LPWA PPV, but FMW putting together Leon Spinks and The Sheik as a tag team for their tour later this year.
– Speaking of trainwrecks, former boxer and current nutcase Trevor Berbick was in fact convicted of rape last week in Florida.
– Sadly, Barry Horowitz lost his GWF LIghtheavyweight title to Ben Jordan this week, in a stipulation match where he had to beat Jordan twice in 10 minutes to retain the title.  He could only do it once and had to surrender the belt.
– Terry Gordy & Steve Williams officially signed with WCW.
– WCW will present the SuperShow II as a "mini PPV" for $10, with the announcers admitting that it was taped weeks earlier to explain why Luger is champion.  Oddly, New Japan's master tape omitted the Inoki v. Hase match, so it won't be part of the show.
– The NWA is still trying to plan out their World title tournament for spring or summer in Japan, maybe?
– There was a house show in Greenville with Eaton & Anderson over Steamboat & Rhodes in the main event, but when Steamboat was asked to do the job, Dustin actually volunteered!  Dave thinks it's lucky that he did, since if had waited to be asked it would take until 1996.
– Koko B. Ware won the USWA title from Kamala in Memphis in a match where Kamala would have gotten to eat Frankie the bird if he won.  (Part of me is disappointed in that result for some reason.) 
– Austin Idol drew two of the biggest houses for the territory in years, and now he's gone already.
– In yet another understated Observer debut, an indy show at the Alpharetta Georgia Auction Barn before a crowd of 70 people, who will probably kick themselves when they realized what they saw and didn't even know it at the time, saw young Glen Gilbunetti, in only his fifth match, showing a lot of potential in a performance "very reminiscent of Paul Roma".  (Frankly, I don't know if Disco or Roma should be more insulted by that comparison.  Really they're kind of equally terrible in their own special way.) 
– Although Hercules was fired from his WWF contract, he's still working shows on a nightly basis while he does a new deal elsewhere.
– Shawn Michaels has added a new bit where they announce "Shawn Michaels has left the building" after his match.
– And finally, Dave has much love for the Undertaker babyface turn segment from a technical standpoint, since the footage of Savage walking down the aisle was shot on a Monday and the footage of Jake waiting for him behind the curtain was shot on the Tuesday following.
Shawn Michaels has left the building.
(OK, I made that last one up.)