Previously on the Flashback… https://blogofdoom.com/index.php/2016/12/31/wrestling-observer-flashback-07-29-91/
Things have been pretty negative for most of 1991 thus far, so it's time for something POSITIVE!  Dave presents the Best of 1991 thus far.
– WRESTLER OF THE YEAR:  Jumbo Tsuruta.  Dave can't even think of a candidate for second place, because he's the top guy in the best promotion and has great matches every night.
– MOST OUTSTANDING WRESTLER: Akira Hokuto.  She's the best all-around worker in the world this year.  Honorable mention to Kenta Kobashi, who might be the hardest working guy in the world.
– BEST BABYFACE: Hulk Hogan always wins, but this year he's dragged down by all the stuff going on right now.  Still, it would be hypocritical to suddenly let the awards be influenced by moral character.
– BEST HEEL: The Undertaker.  He's over, the gimmick is over, and it puts people in the seats.
– FEUD OF THE YEAR:  Pickings are slim this year, although Jumbo v. Misawa has resulted in big crowds.  Tom Pritchard v. Tony Anthony in USWA has produced the hottest matches night after night.
– TAG TEAM OF THE YEAR:  Steiners had it clinched from day one, but Scott's injury might prevent them from winning the award for the whole year.
– MOST IMPROVED:  Kyoko Inoue and Masao Orihara in Japan are both opening match workers who look to be big stars soon now.
– BEST ON INTERVIEWS:  Again, pickings are slim this year, so we'll have to settle for Eddie Gilbert or Randy Savage.
– MOST CHARISMATIC:  Still Hogan, but if they're serious about the steroid thing, the main man next year will be Undertaker.  (Spoiler:  They're not.) 
– BEST TECHNICAL WRESTLER:  Hiro Hase.
– BRUISER BRODY MEMORIAL AWARD:  Bull Nakano.  Granted, no one will pick a woman as best brawler, but there's not many pure brawlers in the major promotions.  Maybe Cactus Jack if he wrestled more.
– BEST FLYING WRESTLER:  Yoshihiro Asai.  Some may pick Jushin Liger, but Asai has a wider range of moves and looks better doing them.
– MOST UNDERRATED:  Naoki Sano.  The best wrestler in SWS, but he does jobs for WWF guys in a curtain jerking role.
– BEST PROMOTION:  Dave thinks All Japan will win, but thinks All Japan Women SHOULD win.
– BEST TV SHOW:  All Japan.
– MATCH OF THE YEAR:  Dave would go with the War Games because it's not from Japan and he's had too many Japanese picks already.
– ROOKIE OF THE YEAR:  Lightning Kid, who looks like everything a worker shouldn't look like, but still gets a big push.  He'll go far.
– MANAGER OF THE YEAR:  With Jim Cornette absent, it's either Sherri or Paul Bearer, and Dave votes for Bearer.
– BEST TV ANNOUNCER:  Since Dave can't understand Japanese or Spanish, it's either Vince or JR.
– BEST MAJOR WRESTLING CARD:  Toss-up between Wrestlewar '91 and the Noriyo Tateno retirement show from 3/17.
– BEST WRESTLING MANUEVER:  Masao Orihara's moonsualt out of the ring.
– BEST COLOR COMMENTATOR:  Either Randy Savage or Paul E. Dangerously.
– BEST BOOKER:  If they weren't so stubborn, Dave would say Vince & Patterson, but Baba's pinfall finishes have brought realism to the product.
– BEST PROMOTER:  Baba.
– BEST GIMMICK:  Undertaker again, even though he already won last year.
– Time for Ric Flair speculation!  He'll debut at Summerslam with the NWA belt and challenge Hogan to a title v. title match, but anything at this point is merely conjecture and hearsay.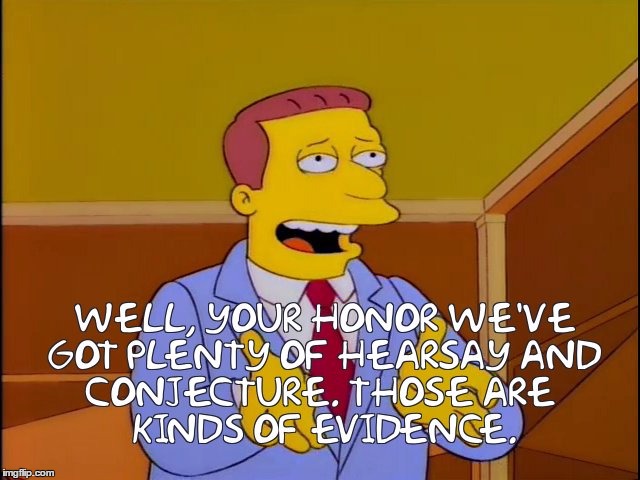 – Regardless, the only way that Flair is going to maintain the lifestyle to which he's accustomed is to sign with the WWF, so it's probably inevitable.  He's still under contract with WCW until 09/01, no matter what.  Jim Ross was very critical of Flair on his 900 line, talking about how Flair said he'd never work for Vince, and also pointing out that it's silly to call himself the NWA World champion when the NWA barely even exists at this point and doesn't promote wrestling.  Flair, however, seems to understand that doing the program with Hogan would mean the most money for everyone right now, especially considering how disappointing the Hogan-Slaughter program has been.
– Meanwhile, fans are chanting "We Want Flair" at all the WCW live events, and some fans have even taken to bringing banners reading just that.  In fact, fans at a Braves game chanted it loud enough that even the TV announcers had to acknowledge it.
– It looks like WCW has been canceled from WPIX in New York, stemming from a TBS decision not to pay a huge increase to the station, rumored to be moving from $10,000 per week to nearly $21,000 per week.  They'll be moving the show to WCBS instead, starting on 9/14.
– Dave attended the latest WCW v. WWF "war" in the Bay Area, which is more of a one-sided drubbing at this point, although both sides had tons of no-shows and unhappy fans.
WWF Show at the Cow Palace:
1. IRS pinned Koko B. Ware in 11:07 when Koko crotched himself.  3/4*
2. British Bulldog beat Typhoon by countout in 11:34.  Typhoon subbed for Mr. Perfect.  The stalling was by far the best part of the match.  -*
3.  The Barbarian pinned Shane Douglas in 9:24 with the big boot.  Douglas was subbing for Greg Valentine.  No heat at all.  -*
4. Hulk Hogan beat Sgt. Slaughter in a "Desert Storm" match to retain the WWF title in 7:41.  It was announced that the winner would be via "unconditional surrender", which led a newspaper reporter to wonder if that meant that the loser had to surrender his steroids?  Hogan is clearly off the juice at this point and feeling the stress of everything around him.  At one point, Dave would have felt sorry for him, but that ended once Hogan opened his mouth.  Hogan won with the camel clutch after hitting Sarge with a fireball "that came closer to making contact with Lex Luger over in Oakland".  1/2*
5. Kerry Von Erich pinned Smash (subbing for Warlord) in 7:54 with a small package.  1/2*
6. Virgil (subbing for Roddy Piper) pinned Ted Dibiase in 11:58.  Brutus Beefcake returned to no reaction as Virgil's second, and Ted Dibiase was the star of the show.  **1/2
7. The Legion of Doom & Big Bossman beat the Mountie & The Nasty Boys in 15:02 with the Doomsday Device on Knobs.  Turned into a solid match.  **1/2
WCW Show in Oakland:
1. Terrence Taylor pinned Mike Graham with the rollup and trunks in 10:11.  **1/4
2. PN News beat Johnny B. Badd by DQ when Teddy Long interfered at 8:40. Both guys tried hard but neither can lead the other.  **
3. Dustin Rhodes & Mike Graham beat Richard Morton & Terrence Taylor when Rhodes pinned Taylor.  **1/2
4. Steve Austin pinned Big Josh to retain the TV title in 15:22. Both worked hard.  **3/4
5. The Hardliners beat Tom Zenk & Black Bart (subbing for the Steiners) in 11:59 when a Dick pinned Bart.  *
6. WCW champion Lex Luger pinned Bobby Eaton to retain the title in 10:09 with the piledriver.  Fans chanted for Flair and steroids at Luger.  Very disappointing.  **
7. Yellow Dog & Sting & El Gigante & Ron Simmons beat Barry Windham & Diamond Studd & Nikita Koloff & One Man Gang in a match advertised as an elimination match that ended in one fall when Sting pinned Gang in 12:11.  ***1/4
– Back to the neverending steroid story, as JJ Dillon has been calling guys and telling them not to be carrying anything through airports just in case they get searched.  (The world was a lot different in 1991, when you typically had to be warned NOT to carry drugs on you.)  Wrestlers are also being told that they might want to be off steroids around 08/14, WINK WINK NUDGE NUDGE.  You know, just in case there's any testing, WINK WINK.
– Bruno Sammartino responded to Hulk Hogan throwing shade at him on Arsenio Hall, as Hulk basically called Bruno a hypocrite for being so anti-steroid but then "using Billy Graham to make money".  Dave and everyone else consider Hogan's bitching here absurd for a million reasons.
– TV Guide had a major story on the steroid scandal in its 2000th issue, after sending a reporter to the press conference last week.  The story included the first public admission that NBC dumped the WWF.  Inside Edition will be doing a big story on the subject in a couple of weeks, and the New York Post will be doing a story about what a joke that the press conference was.
– Dave would like to note that no matter how "serious" they claim to be regarding the testing procedures coming up, he's been around enough bodybuilders to know what guys coming off the juice look like, and no one at the San Francisco house show was coming off the juice, except maybe Hogan.  In fact, every week it's becoming more evident that the WWF is the boy who cried Wolf with this stuff.  (I wonder if Vince ever read that story?)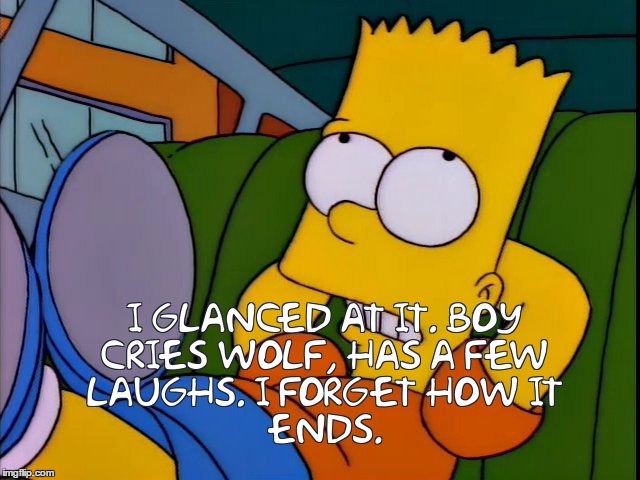 (Sounds about right.) 
– For those wondering, despite what the company claims about the WBF and steroid testing, those inside the company have said that no steroid testing has ever been done or even talked about.  Also, there's increasing controversy in the bodybuilding world because the WBF events are predetermined like wrestling (which is no big deal to wrestling fans but quite scandalous to bodybuilding fans) and the "prize money" is fake.
– Misawa & Kawada won the PWF tag titles from Gordy & Williams in a big surprise title change on 7/24, when Misawa pinned Gordy with a small package in 28:00.
– The Global tag team title tournament ended up with Steve Simpson & Chris Walker winning the belts in the finals over Scotty the Body & Rip Rogers.
– Dave continues to praise All Japan regular Billy Black, who appeared poised to make an impact with hot matches in Global with regular partner Joel Deaton, but he just never panned out and pretty much flamed out after 1992.
– By the way, in case you're wondering what happened to longtime Global tag team champions the English Lords, they were in a car wreck in Germany and sadly were unable to return to wrestling.  Also, when the time comes to crown a Global champion, the current champion, Baron Von Steiner, will lose that title in a match to whoever is slated to get that belt.  (In case you don't get it, this is all fictitious backstory in Pedicino's mind to project the image of a history behind the new promotion.) 
– Chuck Austin, who was feared to be a paraplegic at one point after the Rockers match, is up to 90% use of his body.  Locals in his hometown built him his own $70,000 house because all of his savings went to medical bills.
– Verne Gagne is now talking about producing a weekly show on ESPN, featuring old AWA tapes.
– To WCW, where the writing is increasingly on the wall for Jim Herd.  Jack Petrick wants a plan for turning the company around by the end of the year, in WRITING, and he's commissioned tons of market research trying to figure out what people want out of the company.  The WWF feeling is that market research is worthless, but that's WCW for ya.  The feeling seems to be that they'll now try to move the company back towards the anti-WWF, high-workrate direction again, which Dave notes is a well-timed move now that they're fired the best worker in the promotion.
– Bill Watts has said publicly that he'd agree to run the company, but he would want a percentage of the bottom line.
– They're just dropping the Yellow Dog angle completely and will bring back Brian Pillman as himself.
– The Junior heavyweight division that was off again, is now on again.
– The crowd for the next Meadowlands show looks to be around 2500 people, which would mean they'll likely lose the building.
– They're ordered a new WCW World title for Lex Luger, to replace the current one, which is an old Florida title with a metal plate on the front.
– PN News and Johnny B. Badd appeared on a BET talk show, discussing why it's been so hard for blacks to succeed in wrestling.  This is of course hilarious because both News and Badd are white guys.
– Billy Jack Hayes demanded a raise from the $300/show to $500, and got fired immediately.
– The American Patriots team has been whittled down from four to two, and will be Chip the Firebreaker and Todd Champion.  Pez Whatley has already been dropped and Bill Kazmaier will be given a new role.  Dave thinks that they should do a gimmick contest to find an even dumber gimmick for poor Curtis Thompson.  Perhaps he can be a milkman or Avon Lady next?
– The Desperadoes are never making it to WCW, so they've pulled the videos.
– Halloween Havoc will feature a "Master of the Maze" match, where two guys wrestle in a plexiglass maze and try to find a way out.  "Three guesses where that idea originated from" Dave notes.  (How did we never get that one at Uncensored or something?) 
– Speaking of stupid Dusty ideas, the original plan for the 9/5 Clash was to be a "Georgia Clay" match, which would be some kind of a reverse battle royale with quicksand in the ring, headlined by a Tom Zenk v. Lex Luger match on top for the WCW title.  But now the whole card is up in the air because TBS vetoed pretty much every idea Dusty had for it, and instead it'll end up being the Enforcers winning the tag title tournament in some form.
– The WWF taped TV on 7/29, featuring the first Hogan v. Undertaker match as the dark main event, ending how you'd expect in a **1/2 match.
– Big Bully Busick got a tryout and got over pretty well as a heel, managed by Herbie Wilmington.  (I think someone got that name wrong.)  Downtown Bruno of course had to change his name because there ain't never gonna be another Bruno in the WWF.  Bruno got the gig because he's friends with Sid Justice and Sid pretty much vouched for him and got him the job.  Original intention was to do a gimmick that would spoof Pee Wee Herman but there was too much legal heat over it.
– Vic Steamboat got a tryout as Jorge Bolt and didn't get over.  Skinner also debuted and didn't get over.
– Virgil beat Dibiase to win the Million Dollar Belt in a dark match, which pretty much gives away at least one result of a Summerslam match.
– And finally, Dave expects Sgt. Slaughter to turn babyface at Summerslam, because they're marketing a new Slaughter shirt and they don't tend to give heels merchandise.
–