It's over halfway through the year and it's time for Dave's mid-year report card.
Must not be much going on this week.
– Dave runs down the big stories of the year in a quick summary and talks about the staleness at the top of both promotions, as the format of the Observer starts to shift from the news-news-news one to a more analysis-based format that he would retain or the next 20 years and counting.  He points out that WWF's solution to stale main events was to go out and get Sgt. Slaughter and Kerry Von Erich, two guys who peaked six years ago.
– Kerry Von Erich indeed debuted in the WWF this past weekend, and will be appearing on both Superstars and SNME, and they taped a shitload of interviews for local house shows just in case.  They're hoping he sticks around, but they're already disappointed in him as a worker.  Speaking of disappointing as a worker, Slaughter is immediately a heel and feuding with Nikolai Volkoff, and Dave pinpoints his transition from top 10 worker to bottom 10 worker as "somewhere between 11pm on June 16 1984 and the next morning".  Dave thinks that Hogan v. Slaughter can do business, but they need to do business FAST, before Slaughter gets completely exposed again and people actually remember how much he sucks.
– Ric Flair was technically out of action with a staph infection and working house shows as a manager, but he'll be back right away and didn't appear to be suffering any ill effects.
– WCW is already prepping matches for Halloween Havoc, including Sting v. Sid and Doom v. Horsemen.  Flair v. Dustin Rhodes was talked about, but the WWF snapped up Dustin before that could go anywhere.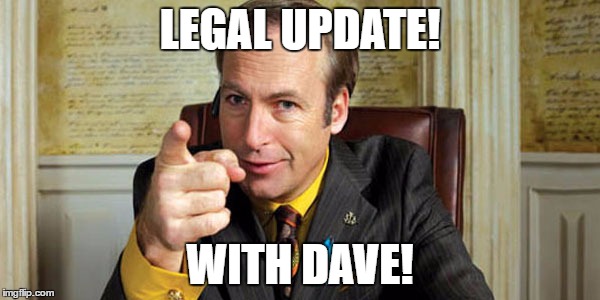 – Haku and Brady Boone were both arrested after a bar brawl in St. Louis, which also involved Curt Hennig.  Allegedly a patron tried to talk to a woman who was with the wrestlers, and Haku picked him up by the throat and threw him across the room.  It took FOUR bouncers as well as six police officers to pull Haku off the poor bastard while he choked him out (Perhaps it was a Tongan Death Grip?)  and one of the officers ended up having a chunk of his back bitten out.  Haku was charged with battery, resisting arrest and destruction of property.  Boone was arrested for battery, and ended up in the hospital after taking a bar stool to the head.
– Yoshiaki Yatsu is the latest person to leave All Japan for SWS, but it's not really a big blow to Baba.  Even so, it's still the biggest name to leave All Japan and Baba is unhappy about it.  Great Kabuki was also getting ready to jump, so Baba put the tag titles on him in an attempt to appease him.  Further, Baba is taking everyone in the promotion to Hawaii as a way to keep them from jumping.
– Terry Gordy won the Triple Crown from Stan Hansen with a unique finish:  As Hansen was going for the lariat, Steve Williams tripped up his own partner from the outside, and Hansen of course completely missed the move.  And then while Stan was stumbling, Gordy hit him with his own clothesline to win the title.
– Hansen then got his revenge two days later, tripping Williams to cost the MVC their tag titles to Tsuruta & Kabuki.
– The Road Warriors, doing their farewell Japanese tour and first ever tour for New Japan, are drawing huge crowds every night, although they already had to miss a couple of shows to accommodate WWF TV tapings.
– Koji Kitao finally had enough of booker Riki Choshu and his b------- ideas, like doing jobs for people just because he's a rookie instead of being treated like the super big megastar that he should be.  So he got dressed and walked out of the company, and will probably end up as SWS's problem now.
– Apparently Sakaguchi likes big guys, so Soul Taker (who Dave calls "Chuck White"…swing and a miss there) is getting a bit of a push.  He is of course the future Godfather.
– SWS is also recruiting a bunch of freakshow guys like ex-sumo and ex-baseball players, in addition to whatever prelims they can manage to pry away from the Big Two.
– Latest innovation from FMW:  Onita v. Goto in a no ropes, electric barbed wire cage match.
– Dave continues to bust on poor Art Barr in Portland, noting that he can't be more than 180 pounds and although he's very good worker if you can handle his interviews, Dave can't handle them.  At least he's better than this Scott Norton guy running around the promotion, who is the worst pushed wrestler in America and "makes Junkfood Dog look like Bobby Eaton, or at least like Buddy Rose with a tan."
– Historic night in Dallas on 7/20, as Kerry Von Erich actually did show up for his final show in the promotion before leaving for the WWF, beating Rod Price by DQ and then giving a farewell speech where he plugged the upcoming WWF show at Reunion Arena on 8/3, which happens to be running head-to-head with the USWA less than a mile away.  Jerry Jarrett was thrilled with that.  But even more shocking, they actually acknowledged a Memphis title change!  The Snowman was introduced as the USWA champion on TV, which has never happened before.
– Dave has been less than impressed with the Chris Adams v. Steve Austin feud thus far.  (Kind of funny, because that was what got Steve his job with WCW and pretty much launched his career.) 
– Japan's newspapers are talking about a possible joint show with the WWF and New Japan at Caesar's Palace in Vegas, but there's nothing to it.
– To the WWF, where the SNME airing on 7/28 is said to be one of the best ever in the ring.  (That's the "Mutual of Omaha" episode with Warrior-Rude and Perfect-Tito.  And yes, it was tremendous.) 
– Just so the TV audience would know how over that Warrior is, they gave out 11,000 Warrior masks for people to wear on TV, and although only half of the audience wore them as asked, it should still look amazing on TV.  And that way everyone will realize that Warrior is more popular than Hogan ever was!
– Kerry Von Erich, who got no reaction for his debut against Buddy Rose, will soon just be referred to as "Texas Tornado", except in Dallas where they'll keep cashing in on his name.
– Brutus Beefcake update:  He was released from the hospital two weeks ago and in fact his recovery is going faster than expected.
– Rick Martel mystery SOLVED:  He has nerve damage in one arm and can't even lift 15 pounds right now.  So that's a problem.
– Dustin Rhodes debuted on 7/15 against Haku and he looked nervous.  (Apparently as long as you're not hitting on his woman, you're fine.) 
– With Jesse Ventura on the way out of the WWF, Bobby Heenan will likely be used as the lead heel announcer.
– Tony Atlas will be coming in, apparently as a prelim heel.  (Or as something totally different…) 
– Vince McMahon is PISSED at Jim Ross and Jim Herd for doing those interviews we've been discussing for the past couple of weeks, since it's "exposing the business".  You know what REALLY exposes the business, Dave notes?  Going in front of the state legislature and admitting the sport is fake in order to avoid paying taxes.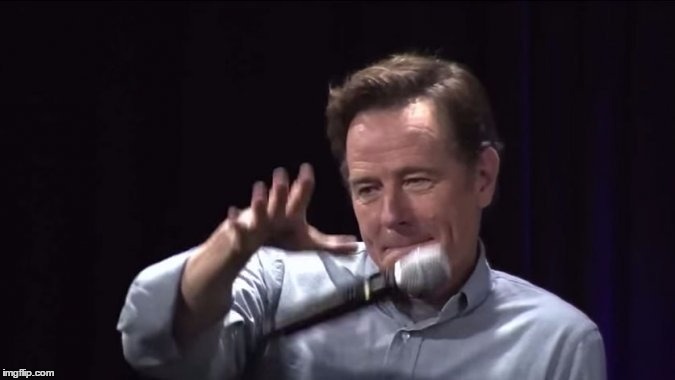 – During a house show match between the Steiners and the Midnights (well, Bobby Eaton and Buddy Landell, since Stan Lane can't work Florida for legal reasons), a light fixture came loose and smashed in the middle of the ring, resulting in the match stopping while the crew cleaned it up.  Jim Cornette yelled that he was taking his team home because the Steiners were boobytrapping the ring with explosives.
– Owen Hart continues to tell WCW that he'll be coming in September, and they are making plans for him.
– And finally, Dave confirms that Jesse Ventura is gone from the WWF, and in fact the specific straw the broke the camel's back was Ventura agreeing to lend his name to a video game and Vince refusing to allow Jesse to promote something that would be competing with Vince's own Nintendo deal.  (The really rough part?  That game is famous for getting shelved and only seeing the light of day in the internet era.  And not only that, but it's TERRIBLE.)