You know, writing this a couple of hours before the Blue Jays finish their humiliating sweep out of the ALCS at the hands of Cleveland, I've been studying up on the stats and metrics that seem to rule baseball now.  Turns out that there's a fascinating, but little known, statistic that secretly rules the game.  Turns out that "run scoring" is an incredibly important part of the game, and in fact the team that "scores more runs" ends up winning a staggering 100% of all games in baseball.  Maybe if the Jays "scored" more "runs", instead of bitching about the strike zone or swinging at every pitch so hard that they screw into the ground like a Bugs Bunny cartoon character, they wouldn't be done so early.
Hey, speaking of futility and driving a franchise into the ground, let's check in with Ole Anderson again!
(Unfortunately the 6/25 issue with the Clash XI review is mostly unavailable, so we're covering what news I've got and then skipping ahead one week)
– For the 6/25 issue, we're jumping right into WWF news! 
– Rick Rude is currently out with a torn tricep, and the WWF is desperately trying to keep this one quiet because that's their top drawing match at the moment.  (This one would end up having much bigger ramifications later!)  Haku has been stepping in and doing the job at all the house shows. 
–  Nord the Barbarian may be starting soon, as he's been talking with Vince about coming in. 
– The Legion of Doom will probably be starting at the upcoming tapings, assuming their hair grows in fast enough. 
– Dave is skeptical, but maybe expect Sgt. Slaughter to come in this fall as a heel.  (Come on, who could boo Sgt. Slaughter?  He's a real American hero! Like Jack Swagger!) 
– Shane Douglas is now in as a prelim guy on the house show circuit.
– The house show business is now so bad for the WWF with Warrior on top that they drew 6000 people in Indianapolis and that was actually the high point of the tour.  Meanwhile, a mixed tag with Savage & Sherri v. Dusty & Sapphire drew 8400 in San Fran, on what is essentially the B tour. 
– Meanwhile, the Hogan injury popped the syndicated ratings for Superstars to an 11.1, which shows people are HOT for that angle.
– The "A" tour is going to be changed to Warrior & Beefcake v. Rude & Perfect pretty soon.  (I don't see that one helping.) 
– Bill Eadie will be out another six weeks with the heart issue, at which point he'll return and they'll become a permanent three-man heel team.
– In the NWA, Sid Vicious has apparently been no-showing all his dates due to softball games, although he's not cleared to work until 7/1 so really he was just booked to be in the corner of the Horsemen.  He's been playing softball and benching 400 pounds on his off-days, but then says he still can't wrestle, which has drawn some pretty major heat from the office. Normally he would have been fired by now, but we all know exactly how it would play out and where he'd immediately end up.  (Solution:  Give him a PPV main event later in the year to really punish him!  But HOLY S--- put on your fantasy booking hat and imagine how it would have supercharged Summerslam to finally give Warrior a heel to face!)
– Although the July PPV is called the Great American Bash, they're not doing a Bash tour because that was a Dusty thing, and I guess they know better or something. 
– Ole Anderson got into a HUGE backstage fight with the Steiners after the Clash, as they were under the impression that they were getting the belts back from Doom at that show and it turned out that they were doing another clean job to them.  So that's not really what they wanted out of it.
– Sting and Lex Luger opened up a gym together in Atlanta.
– Kevin Sullivan is a road agent now and appears done with wrestling.
– Brad Armstrong will be coming back again, this time as the Candy Man, who throws candy to the kids as his gimmick.  Dave sarcastically notes that "it sure turned Brett Sawyer's career around, didn't it?"
– Big Van Vader has a few more shows booked, working with jobber Mark Kyle.
– And finally for this issue, Harley Race was arrested after a boating collision on 6/9, where he allegedly got drunk and rear-ended another boat, sending four people to the hospital with broken legs and one with a punctured lung.  Race himself wasn't injured.  He was charged with resisting arrest, and a DUI.  (Still employed by WCW for the next few years anyway.) 
7/02/90
– Ric Flair met with President Bush at a dinner, as apparently Bush is a closet wrestling fan and Flair is his favorite wrestler.  Dave was relieved to hear it wasn't Hulk Hogan.  However, no truth to the rumor that Flair asked for executive clemency to prevent him from wrestling Junkyard Dog again.
– Dave runs down the Summerslam card and points out that for as much as people bust on the NWA for having stale talent, the WWF is just running rehashes of house show feuds with new stips for their PPV show. Dave can't see this one doing anywhere near the business that Summerslam '89 did.
– Kerry Von Erich met with Vince McMahon and will be starting with the WWF in August, but there's a lot of questions about whether this will actually happen or not.  It's hard to walk away from a promotion that you own, and he already burned the NWA on the same deal just a few weeks back.  However, they still need top heels, and Kerry's not that guy. 
– In the "things you couldn't possibly make up" file, Jim Cornette was admitted to the hospital for a heart attack this week, but it turned out that he just drank 62 ounces of Pepsi that day and he had severe gas pains from it.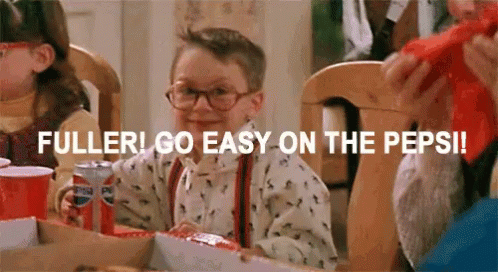 – Kind of a scary resemblance there, actually.
– The Snowman won the USWA title from Jerry Lawler in Memphis, although it won't be recognized in Dallas as per usual.  In fact, that feud hasn't even been running outside of the main Memphis territory, so it might not even be recognized outside of the one city!
– Although Snowman is supposed to be a heel, fans are still cheering him.  The matches with Lawler have been terrible, and now Leon Spinks is involved somehow as a heel referee and he cuts the worst promos in the history of wrestling.  It's all a big mess.
– To Oregon, where it turns out that you can't just call someone "Beetlejuice" and make him look like the movie character without getting sued.  Shocking, I know. So Art Barr is going to have to find a new gimmick.
– Terry Funk and Stan Hansen did an indy show in New Jersey and put on one of the best matches of the year, having a crazy brawl outdoors that ended up in the polluted river.  Funk put him in the spinning toe hold on the shore, so Hansen slammed him into the one-foot-deep river (with a rocky bottom) for the DQ.  It was apparently a ****3/4 match. 
– The AWA has been running joint shows with the PWA promotion in Minnesota, and this kid Jerry Lynn has been stealing the show, as he's said to be the best worker in the promotion.
– Verne Gagne has dropped his lawsuit against Dale Gagner for the moment. 
– The AWA has cancelled the St. Paul show for the second straight month, but they're really pushing for making their August date there!
– Fred May's CNWA in Calgary is still limping along on life support, drawing 50 fans per show but surviving because of a TV deal with TSN.
– The WWF is not offering refunds for all the Rick Rude no-shows, and it's really pissing off fans when it happens.  Really, Dave notes, it's silly NOT to offer refunds, because who is gonna spend $5 on parking and a babysitter and drive all the way to the arena only to get a refund for Rick Rude not being there? 
– Kerry Von Erich is tentatively scheduled to start in mid-August.
– Quote of the week:  "Volkoff & Duggan are about to become a tag team and I, for one, can hardly wait"
– The NWA show on WGN still looks doubtful, as the wrestling side claims a September start but the WGN side claims that they have no interest in ever airing wrestling at any time.
– Although the Clash XI show scored the second-lowest rating in history for the show, the replay scored the second-HIGHEST rating in history for the show.  Dave has no idea what's up with that.
– Ole Anderson's reasoning for firing Cactus Jack:  His bumps expose the business.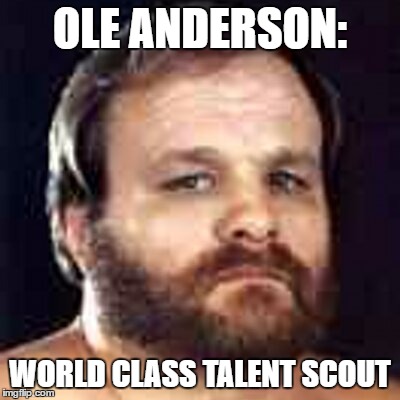 – Eddie Gilbert, meanwhile, actually offered to quit the NWA because he's injured and unable to wrestle, and doesn't want to waste the company's money by getting paid to sit at home.  However, the NWA doctors believe him to be fit to work, so they're booking him on upcoming shows which Gilbert will be unable to make.  Because WCW.
– Iron Sheik will not in fact be returning to the NWA after all, since the only reason he was supposed to be returning was because of the front office snafu where his contract accidentally rolled over because they forgot to terminate it.  So they pretty much just agreed to a deal and fired him.
– The Legion of Doom debuted at the TV tapings for the WWF as Gene Okerlund's new buddies and challenged Demolition, as expected.
– The betting line is that Kerry is going to renege on the WWF deal and stay in Dallas.
– Pillman is doing jobs all over TV so it's clear where he's going as far as direction.
– Some weird political stuff with Ole and the heel color commentators, as Ole doesn't want the heels getting over by being funny, so he's pulling Paul E. Dangerously and Jim Cornette because they're too good at their job and getting over with fans. Dangerously is now managing Mean Mark, which is a role he didn't want since he agreed to come back as a commentator only, and Cornette is just pissed off in general. 
– And finally, for as much s--- as we give Jim Herd, I bow down to him this week.  So Shane Douglas of course quit the promotion because he refused to do a squash job to Mean Mark's heart punch on TV and he did an interview with a Pittsburgh newspaper after going to the WWF talking about the situation.  It was entirely out of kayfabe, as Shane complained about losing to a stupid finisher like that and getting squashed, and the story (written by one Mark Madden) pretty much laid out that whole thing as the real reason, with Shane admitting that was a "fairly accurate" representation.  So Madden went to Jim Herd for comment, and although he refused to comment directly on the quitting/firing itself, he offered the following quote: 
"Shane sure picked the wrong place to go if he wants to avoid losing."