It's the second week of April, so you know what that means…WRESTLEMANIA.
And Dave…liked the show?
– After two years in "Donald Trump's Tomb", they returned to actual wrestling fans for Wrestlemania VI in Toronto, which gave us one of the most exciting wrestling matches in recent memory with Hogan v. Warrior.  Superman is dead, long live Superman!
1. Rick Martel made Koko B. Ware submit to the Boston crab in 5:00.  Decent opener.  **
2. Demolition regained the tag titles for a third time from Andre & Haku at 9:30.  Haku worked the entire match and did the job after miscommunication with Andre.  Afterwards, Andre got to beat up both Haku and Heenan single-handedly and threw them off the ring cart, which Dave thought was a nice exit for him.  **
3. Earthquake pinned Hercules in 4:52 with the Quake splash.  *
4.  Brutus Beefcake pinned Mr. Perfect with the slingshot to the post in 7:48.  Dave called it a great one-man show where Beefcake was a spectator.  This was apparently Hogan's gift to his bestest buddy.  **3/4
5.  Roddy Piper and Bad News Brown fought to a double countout in 6:48.  Wasn't a good match, and it never got going.  Piper's not exactly on the favored list right now, so there was no way he was getting a pinfall win here anyway.  *3/4
6. The Harts beat the Bolsheviks in 18 seconds.  1/4*
7.  Barbarian pinned Tito Santana with the top rope clothesline in 4:32.  Dave thought the finish looked awesome.  3/4*
8.  Dusty & Sapphire beat Savage & Sherri in 7:30.  Sapphire was somehow even worse than expected here and even the magic of Savage and Sherri couldn't save things.  *1/2
9.  The Orient Express beat the Rockers with the dreaded salt in the eyes countout at 7:38.  This was the death spot, right after intermission, and no one cared in the least.  Dave praises the WWF for coming up with such an inventive and progressive finish, like having Japanese wrestlers throw salt into Americans' eyes to win.  ***
10.  Jim Duggan pinned Dino Bravo with the 2×4 in 4:15.  At least it was short.  *1/2
11.  Ted Dibiase beat Jake Roberts by countout to regain the Million Dollar Belt in 11:52.  Dave questions how much Jake loves snakes, since he wears snakeskin boots.  The crowd got bored and did the Wave, so Dibiase used it to get heat on Roberts by hitting a piledriver once they were all riled up.  **1/2
12.  Big Bossman pinned Akeem in 1:47 with the Bossman slam.  The match died immediately, but luckily Bossman is doing house shows with Dibiase and not Akeem.  -1/2*
13.  Rick Rude pinned Jimmy Snuka in 3:47 with the Rude Awakening.  Steve Allen was awful on commentary.  *3/4
14.  Ultimate Warrior pinned Hulk Hogan to win the WWF title at 22:39 in what Dave calls "the best booked wrestling match I've ever seen."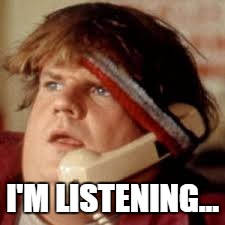 – Hey, he notes, it was a one-match show and the match delivered, as they took two guys who don't have the ability to carry a match and created a modern classic.  Dave thinks that a second viewing will reveal all the flaws with it, but wrestling is made for single viewings.  (Tell that to the people who launched the WWE Network.)  Plus the match was definitively the best thing for business, although Hogan surprisingly received more cheers than Warrior did.  Apparently the spot where Hogan hurt his knee early was some kind of inside joke, but Dave doesn't elaborate on why.  Oddly, he really loved the post-match, with Hogan riding off slowly into the sunset.  (Later on, Dave would be REALLY bugged by that post-match stuff because it was Hogan making himself the sympathetic babyface.)    ***3/4
– The reader poll was 73% thumbs up, which Dave agrees with.
– The real attendance was 64,000, although the announced number was 67,000.  With our oppressive Canadian taxes, WWF takes in about $2.7 million after exchange rate.  It's a big hit off the top, but still shatters all records.  That being said, Dave would hate to call it a disappointment, but it's not going to be anywhere near the $30 million that it was looking to be.  With a 4% buyrate looking likely, the show looks to have grossed about $20 million overall.  Closed circuit was such a money loser this year that they've pretty much decided to drop the concept for good and focus only on PPV from now on.  (Very true.  Wrestlemania VII was nowhere to be found in Canada.) 
– PPV was a struggle this time around, with a higher price of $29.95 possibly scaring off buyers.  Plus the lack of a big angle on the Main Event show didn't help.  Also, Warrior's insane rambling interviews ended up hurting the build rather than attracting new viewers.
– Back to the NWA, where things seem to have settled down from the Mad Max-esque chaos and anarchy that was taking over the company.  The main event of Capital Combat on 5/19 will be, shocker, another Flair v. Luger match, this time in a cage with Robocop involved somehow.  (People actually thought that Dave was kidding last week!) 
– It appears that Jim Cornette and the Midnight Express will be staying after all.  Originally the booking committee had decided on Cornette becoming a TV announcer, Eaton becoming a Horseman, and Lane going off to sell real estate of whatever he wants to do somewhere that isn't the NWA.  However, Jim Ross and Jim Barnett worked out an agreement at the last minute to kill the TV angle to split them up, and now they're going to get a renewed push as a team again.  So they were going to join the Four Horsemen as the tag team portion, and then get kicked out when Arn Anderson returns, which would give you a Horsemen v. Midnights feud.  But then Jim Herd squashed THAT idea, and it appears that the deal is off again and no one knows what the hell is up at this point.  And then, in one final twist, Herd put it to a vote for the committee and they decided to keep the Express together after all and offer them contracts.  So they're staying?  Maybe?
– In Japan, the Tokyo Dome show is still sitting at 25,000 tickets with a week to go, and the press is pretty sure that it's not selling out.  But if Warrior is a hot ticket in his first appearance in Japan, they could still pull it off.
– Turns out that Danny Spivey no-showed all those NWA shows because he signed a new deal with Baba to be Stan Hansen's new partner.
– For you fans of the Hogan & Kidman feud, the USWA literally held a show at a flea market, in a mudpit thanks to a rainy day no less.  Apparently Billy Travis will have to wrestle a bear at the next flea market show according to stipulations of this show. (Don't tell Daniel Bryan, that's HIS gig!) 
– The AWA, confined to the indy section now, is billing their 4/8 show in St. Paul as "SuperClash IV", featuring Masa Saito defending the World title against Larry Zbyszko.  (One guess what happened there.) 
– Karl Moffat, aka Jason the Terrible, announced his retirement from wrestling since the leg injury isn't healing enough to allow him to walk without a cane.
– It appears that Warrior's first challenger will be Rick Rude, based on the idea that he's the only one to pin Warrior.
– The front page of Tokyo Sports actually leaked the result of the Warrior-Hogan title switch a week before Wrestlemania.
– Wrestlemania VII has already sold $100,000 in tickets, which is less impressive due to the high prices of ringside tickets.  But hey, they've got a year to sell 100,000 tickets, so no problem, right?
– And finally, Arn Anderson's herniated disc is actually responding to therapy, so he won't need surgery and should be back right away!  So now they only need two more Horsemen to actually have four of them again.