More bad news for the NWA in the wake of Flair quitting as booker, and Dave GOES OFF.  Obviously he didn't take it very well.
– So as noted, there's bad news and bad news for the NWA this week.  First up, the bad news.  Everyone is either injured or departed, including:
1.  Arn Anderson, out with a pinched nerve and herniated disc in his neck for another 11 weeks.  (This would be the injury that would eventually end his career, in fact.) 
2.  Shane Douglas, out for a month with a knee injury.  (He ended up going to the WWF, in fact.) 
3.  Buzz Sawyer, out for a month with a broken wrist.  (He never returned and died two years later.) 
4.  Danny Spivey, fired for missing dates.  He's being paid still, because WCW.
5.  Stan Lane, out with a bad neck.
6.  Eddie Gilbert, may be out with a punctured lung from a missed dropkick.
7.  Mean Mark, off to Japan for a tour there.
8.  Ricky Morton, torn pec muscle, although he's working through it.
9.  Michael Hayes, gone for mysterious reasons.  (Sadly, he'd be back.) 
– They did dodge a bullet because Lex Luger was rumored to be injured, but it turns out that he was fine and will continue main eventing against Flair forever.
– Ole Anderson is being phased out as an active wrestler again, and will be managing Mike Enos & Wayne Bloom under masks as The Wrecking Crew.  The masks were because Verne Gagne still wants them as tag champions and didn't want them jobbing on national TV.
– And now, the bad news.  You know that interview with Jim Herd where he talked about wanting to bring in someone to play Long John Silver?  Turns out that he was serious, and in fact they've hired a guy to dress up as Robocop and work the next PPV.  Dave feels like this might be the moment where wrestling finally goes down the tubes for good.  Even worse, Flair is being replaced as head booker by the duo of Jim Herd and Jim Barnett, neither of whom has ever actually booked a wrestling promotion.  Flair was actually trying very hard to bring in Curt Hennig, Ted Dibiase and Bret Hart when they became available, but management balked at all of them and they ended up in the WWF.  In fact, Bret Hart was reportedly ready to sign a deal with WCW and Herd pulled the plug at the last minute.  And then there's Tully Blanchard, who would likely have been viewed as a big coup, but that one fell through for a variety of reasons that make the company look stupid.  Flair's departure was actually the culmination of a comedy of errors in recent months, with a million bosses all overriding each others' decisions.
– WCW is also announcing WrestleWar at a 2.0% buyrate, or 240,000 buys and a $3.8 million gross.  That would make it their biggest show in history.  (Real number:  1.6%.  Still respectable.) 
– Superstar Billy Graham is in the news for claiming that steroids have disintegrated his ankles, along with his hip bones.  Dave thinks this bone disintegration problem is something that's going to continue as the heavy steroid users of the 80s get to middle age.  (Or, you know, their hearts could explode.)  Graham joked that the WWF tests for cocaine, but fines you if you DON'T test positive for steroids.  The news media of course interpreted that as a serious statement.
– Hustler Magazine will be doing their own expose on wrestling, with a May issue devoted to wrestling and exposing all the dirty secrets.  (I bet lots of people read that one for the articles.) 
– There's some bizarre political stuff going on with the WWF-Japan supershow at the Tokyo Dome, as parts of it are going to be taped for Coliseum Video and the WWF wants the main event changed from Hogan-Tenryu to Hogan-Gordy.  You see, Tenryu won't lay down for the big legdrop, brother, and Japanese audiences won't buy it as a finisher, so apparently Terry Gordy is going to do just that, and that's the only finish they want on WWF TV.
– The USWA title continues to be split at will, as Jimmy Valiant won the title from Jerry Lawler in Memphis, but Lawler continued defending the title against Valiant in Dallas.  He'll likely win it back in a few days anyway, but it makes both territories look dumb.
– Jerry Lawler continues to be the most awesome heel ever on Memphis TV, as Chris Champion came out this week with a neck brace after taking a beating from Lawler the previous week.  In fact, his doctor advised him that Lawler's piledriver on the floor was so vicious that one more blow to the head will send him into retirement permanently.  Lawler got him to clarify that diagnosis for the record, and then decked him and gave him another piledriver for good measure.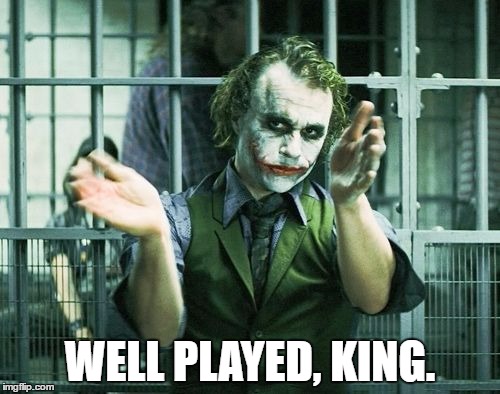 – The Midnight Express attacked Pillman & Zenk at a TV taping and did an angle where they stole the US tag belts, also injuring Pillman with a racket to the throat.  However, the company has decided not to push the injury angle after all, because they already have enough to keep track of.
– With the injury situation, Muta is second-guessing his decision to quit, but he's already made too many commitments to New Japan to return, unfortunately.  In fact, the problem is that Sakaguchi wants to push him as the top guy in the company, and Muta doesn't actually want to be top guy because he doesn't want to get blamed for business going down, whereas in WCW he'd be #2 at best and no one blames the #2 guy.
– To the WWF, where the Main Event finished with an OK number of 20.9 million viewers for 44th place for the week.  The portion at the beginning with all the interviews actually finished last in the time slot.
– And finally, everything appears to be fine with the Rockers again.
Man, that was a pretty lackluster week.  Oh well, it's a Sunday anyway.