Oh s---, another 10-pager.  Who died this week?
Oh, never mind, turns out that Dave's typewriter is in the shop again this time so it's just a really font from his backup-backup typewriter that makes the newsletter look longer.  And is there a more 80s-specific career than running a typewriter repair shop?  GET A DAMN COMPUTER, 1988 DAVE!    You can predict the shift in the wrestling business years early but you can't predict the shift to computers?
– World Class has finally announced a lineup for the 5/8 stadium show, which you will note is happening before this issue's date, so you can see how last-minute they left it.  Thankfully, although it's the David and Mike Von Erich Memorial Parade of Champions, it's just a name left on it to appease Fritz and they're not selling dead wrestler-themed merchandise this year.  The main events will be held in the TRIPLE TOWER OF DOOM, consisting of a Texas Roundup match (aka Krusty Brand Imitation Royal Rumble) and Terry Gordy v. Michael Hayes.  In addition, Iceman Parsons defends his prestigious and hard-fought World title against Kerry Von Erich and other stuff.
– Billy Jack's outlaw promotional debut in Oregon is imminent, so Don Owen is going overboard in loading up his latest shows with Curt Hennig, Tom Zenk, and apparently Roddy Piper is even making an appearance.  Haynes has both Corporal Kirschner and Tom Magee on his roster, so you know it's WAR in Portland!
– The Lawler v. Hennig title match this week won't air on the regular Memphis TV show, but will in fact be released as a videotape very quickly thereafter.  (Also aired on the AWA show a zillion times.) 
– To show you what poor word-of-mouth can cause, Crockett was kicked out of New York for good this week, as the Bunkhouse Stampede killed off Nassau to the point where they asked the WWF to return for an exclusive deal, thus shutting the NWA out of the state.  They've also lost their local timeslot on WPIX, since Crockett was paying for the slot and now there's no point, so this is a major blow to his expansion plans.
– The WWF held the "season finale" of SNME, and it was 100% the Randy Savage show, with no mention of Hogan, and for some reason they edited off an Andre v. Jake match that was supposed to air and replaced it with Rude squashing Koko B. Ware.  Amazingly, Dave notes, the quality of the main event is better with Savage than with Hogan.
– Inoki broke his foot this past week, so the main event of the Dome show on 5/7 has been changed to Riki Choshu v. Big Van Vader, which Dave notes will be an interesting test of Choshu's remaining drawing power.  (I think he'll do OK for himself.)
– Apparently Bob Orton will be switching pirate partners and "brother" Barry Gaspar will be played by Butch "Jason the Terrible" Moffat instead of Daryl Karolet now.  There's also rumor of adding a THIRD pirate, but Dave doesn't know who it might be.  (That's just too many Gaspars.  And I think the third one ended up being Barry Orton.) 
– In the "can't have your cake and eat it too" department, they're using a bunch of World Class guys in Memphis (since WCCW is running such a reduced schedule and the guys need the money) but also still partnering with the AWA, so matches with Iceman defending the "World" title against Kerry Von Erich are being billed as World title matches in the main event, while at the same time they're trying to hype the Lawler v. Hennig World title match as the real main event.  It just makes everyone look bad.
– Dave has a Missy Hyatt joke before he forgets:  Paul E. was going color commentary on Blackwell's southern hick promotion, where Missy was also working, and the announcer is Rhubarb Jones.  Paul would always call him "Rub hard" to get a rise out of him, and Rhubarb would say "That's Rhubarb".  Finally Paul asks him "How come you correct me when I say it, but when Missy calls you Rhubarb you say Rub Hard?"
– In Stampede, all the blood and violence that popped the crowds for a few weeks has actually killed off the younger crowd, dropping the gates by nearly half because parents don't want to take their kids to blood and guts shows.  (Unfortunately everything from here was just a slow march to the gallows for the promotion.) 
– World Class is negotiating to have their syndicated show moved into the "All Star Wrestling" package, which carries the AWA, GLOW and POWW shows.
– In music news, Big John Studd is sending out demos of his country music record and hoping to get signed.  Early word on the quality level is that "Studd is a better wrestler than a singer", so if you have a lot of cats in your neighborhood and want to get rid of them, this is the record for you!
– Although the deal with New Japan doesn't appear to be happening, FNN is negotiating with Continental and that one looks like a lock.
– Speaking of Continental, time for a famous angle.  On the recent TV show, Tony Anthony's "Dirty White Girl" showed up with a black eye, crying to Gordon Solie that Anthony had been beating on her and begging for him to get Tom Pritchard so he could help.  Finally Dr. Tom came out and told her to call a "rape crisis hotline", at which point Dirty White Boy attacked him and just destroyed him all over the TV set, resulting in the destruction of the current set so they can build a new "Continental Wrestling Federation" set and bloodying Pritchard up all over the place.  Dave loved the angle, others were not such big fans of domestic abuse being used as an angle.  Needless to say, people are talking about this new booking team in Continental, comprised of Eddie Gilbert and Paul Heyman.
– Supposedly Sgt. Slaughter is returning to the AWA for their next tour.
– Despite getting fired only a few weeks earlier, Vince is once again promising that Iron Sheik can return if he cleans himself up.
– Continental will be recognizing the AWA World title as the One True World title, to go along with Memphis and AWA working together, and possibly World Class as well.
– The Fantastics won the US tag title from the Midnight Express in a 40+ minute match in Chattanooga, in another one where they're trying to win Match of the Year every night.  (Who do they think they are, the Young Bucks?  Also, they aired that match over an entire episode of Worldwide and, pardon the pun, it's FANTASTIC.  Bobby Fulton just gets MURDERED for like 20 minutes straight and it's never boring.) 
– They already have Clash II planned for 6/15 in Miami, and the Bash 88 PPV will be 7/10 in Baltimore.  (Hopefully they get things straight with the Maryland State Athletic Commission first.) 
– Dave thinks that Dusty should be happy that Michael Hayes ripped off his triple cage gimmick, because now World Class can beta test it for him.
– Dave also thinks that Titan would be foolish to counter-program the Bash show, because at this point all they've done is cost each other millions of dollars and neither side has actually gained anything.
– The next feud for the Midnight Rider will be "The Masked Texan", billed as a 6'7" guy who will be played by Dick Murdoch.  Dave thinks that the gimmick is that he's on stilts, then.
– Although Al Perez was the early favorite to win the US title tournament, they've already soured on him and Barry Windham is basically a lock to get it now.  Also during the tournament, they're hyping that Dusty Rhodes will be at ringside while the Midnight Rider wrestles.  Dave thinks it's a perfect opportunity for the Rock N Roll Express to get their job back, because they'd have to stuff both of them in the suit to equal the size of Dusty.
– Dave continues bringing the HOT FIRE, as an upcoming show has a semi-main of the Horsemen v. Rider & Nikita & Luger, and Dave thinks it's terrifying that this is the only time when fans will be hoping that Luger works an entire match by himself.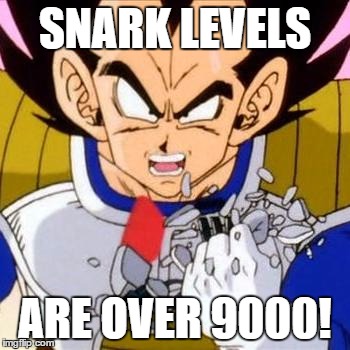 – Crockett has already given up on the Main Event show on TBS and turned it into another squash fest.
– In related news, major cutbacks on talent are happening, and they're down to running the house show circuit with about 30 guys only, which means lots of pink slips upcoming.
– In related related news, the WWF is also in cut mode, as managers will no longer be going to house shows.  Also, the house show schedule will be greatly cut back in general.  The only official firings thus far are Butch Reed, Sika and Ricky Steamboat, but more are on the way.
– Harley Race had 18 inches of intestine removed and will be out for several months, if not more.
– Big Bubba Rogers will be starting this weekend and have some sort of prison guard gimmick.
– And finally, a wrestler named Red Roberts on the Global Wrestling TV show was feuding with Corporal Kirschner until he left for Oregon.  The interviewer asked him what happened to the Corporal and Roberts said "What do I look like, the National Enquirer?  If you want to know what happened, ask Dave Meltzer."  Dave thinks that one was a little bit too inside.
SEE YOU NEXT TIME, with the last issue of 1988!