So last week Dave ended with a NEWSFLASH about the tournament at Wrestlemania, and this week he's got the brackets!  But it's not as we remember it…
– So the WWF has announced a WWF title tournament at Wrestlemania (with rumors of four other matches on the card besides), and here's the bracket:
Rick Rude v. Jake Roberts
Don Muraco v. Dino Bravo
Ricky Steamboat v. Greg Valentine
Randy Savage v. Butch Reed
Bam Bam Bigelow v. One Man Gang
Ted Dibiase v. Jim Duggan
Hogan v. Andre in the second round.
– Given these brackets, the only two possible winners are Hulk Hogan or Ted Dibiase.  And if Hogan needs to shoot his movie or raise his first-born child in April, then he shouldn't win the title here.  So given it needs to be a heel to drop the belt back to Hogan in the summer, the only possible choice is Dibiase.  Dave's predictions for the tournament:  Dino Bravo is the worst, so he's out in the first round and it'll be Rude v. Muraco.  There's no chance of Valentine beating Steamboat, so they'll do a babyface match between Steamboat and Savage in the second round and both get counted out or draw somehow.  Savage won't advance because that would give us a Savage v. Dibiase match and there's too much chance of that being good so it'll never happen.  Dibiase will probably advance through Duggan and Bigelow.  If Hogan beats Andre he'll advance through Rude, and they do the expected double countout, then Muraco goes to the finals against your final winner, Ted Dibiase.  (So of course, we now know that Dibiase was promised the tournament win here and it was going to go roughly like Dave said, and then they suddenly changed to Savage winning and rearranged the brackets to what we're all familiar with today.  Dave does note that this sort of thing is also a possibility, to be fair.) 
– The final ratings on The Main Event are in, and the show finishes with a 15.1 rating and 25 share, and while it was the highest rated wrestling match in history (and remains so to this day) it was actually 31st for the week and something of a disappointment for Titan.  While it wasn't a flop by any measure, both sides had been promising a top 10 finish for the week.
– Dave found the rating very interesting, because they presented the biggest match possible in prime time, with a month of buildup and coverage in all of their outlets, and only got a mediocre reaction from mainstream viewers.  Really, what it showed is that wrestling fans are incredibly loyal and will follow the show to whatever inconvenient time they present it, but for all the hoopla about the twin referee angle and first time viewers, they really just got a massive wrestling audience and totally missed out on bringing in new casual fans. (Sounds familiar!)  This also puts the myth of Hulk Hogan into perspective, in that he's clearly the biggest star in the wrestling world, but that's a very big fish in a relatively small pond, and doesn't mean anything to "mainstream" media. 
– At the same time, having a large and loyal audience means Wrestlemania is still going to gross millions of dollars, and that's perfectly well and good.  But it could have been much more with a top 5 or even top 10 finish, and probably would have meant that the networks would be banging on Crockett's door as well to do their own version with the NWA. 
– Dick Ebersole immediately did spin control, going on various media outlets and shooting down the idea of a weekly prime time show because it would "hurt the live gates". 
– Dave compares the business now to Inoki on top of New Japan from 82-85, noting that Hogan is big, but nowhere near the mainstream coverage that Inoki got at the time. 
– The Financial News Network will begin airing the Memphis show, but Dave didn't write down the timeslot.
– The AWA will be "restructuring the company", closing down for a month in March and returning with a "new lease on life".  (If only they had new lease five years ago, when it could have helped them.)  This will include Verne doing the booking himself again, because he's tired of watching other people lose money for him by making stupid booking decisions.  So now he'll be the one to make those stupid mistakes himself.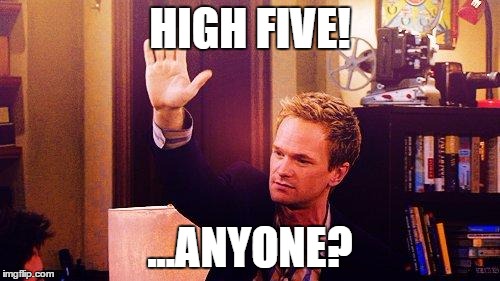 – Les Thornton has been awarded a promoter's license in Calgary and will be running opposition to Stampede soon. 
– Vince SMELLS BLOOD and is running a Challenge taping in Winston-Salem, NC, with Hogan & Bigelow v. Dibiase & Andre on top as he moves in for the kill on Crockett.
– Apparently the Honky v. Savage match from the Main Event was supposed to be a short squash with Savage winning the belt, but Honky vetoed the script and refused to do the job.  Backstage commotion erupted, but Honky stuck to his guns and retained the title. 
– Billy Jack Haynes quit for a variety of reasons, chiefly among them his medical issues and Vince refusing to bankroll his new promotion in Oregon.
– Bam Bam Bigelow dodged a legal bullet, as he had been pulled over and cops found a big ol' bag of weed in his car.  However, when it went to court, it was determined that police didn't actually have probable cause to search the car, and in fact only pulled them over because Bigelow waved at them.  Turns out that waving at police does not entitle them to search your possessions.  (Just wait until Trump gets into office!) 
– They returned to the Silverdome on 2/14 and drew 12,000 with Hogan & Bigelow v. Dibiase & Andre on top, with Dibiase working the entire match.
– Dibiase "defended" the WWF title in LA on 3/8, beating Bigelow with a belt shot in a **** match that was only the third pinfall of Bam Bam's entire career. 
– Finally, someone turned heel in Memphis!  It was Bill Dundee, who then promptly left for Knoxville's new promotion.  This left Max Payne as the lead heel of Memphis, and he won the CWA title from Lawler to start that ball rolling.  It's already a failure at the box office.
– Mean Gene Okerlund's son Todd is playing on the US Olympic hockey team in Calgary right now.
– Mad Dog Vachon is suing the hospital that amputated his leg for several million dollars, claiming malpractice. 
– Sam Muchnick is lending his name and image to a Bruiser Brody show promoted in St. Louis, which is his way of striking back at Crockett for "using" him during a recent TBS show taping in that city.  Basically he agreed to show up on camera for a cameo, and he felt that Crockett went out of his way to make him seem like he was endorsing the "new" NWA, which he definitely did not. 
– World Class drew 3800 by the miracle of buy one, get one tickets. 
– To no one's surprise, Michael Hayes is back in Dallas as a babyface. 
– Turns out that Dave was wrong about that Houston show that supposedly drew 80 people with Buddy Roberts showing his weiner a couple of weeks ago.  It actually was only 42. 
– Although the Midnight Express is gone from the AWA, word is that Paul E. Dangerously will stay on to manage new heel tag team Pat Tanaka & Paul Diamond.
– In New Japan, Choshu-mania came to an end when he did a job of the main event of the last Osaka show.  You'll never guess who beat him.  Go on, take a guess, it's too shocking.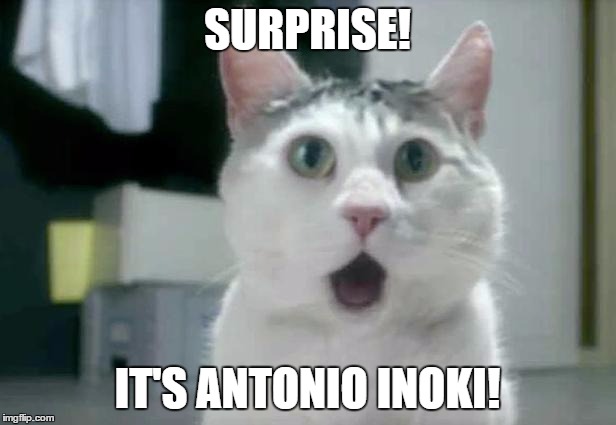 – Dave notes that Choshu has been pretty much wrestling like he doesn't give a s--- anymore.  (Can't blame him at this point.  But brighter days would be ahead for him.) 
– Koji Kitao appears to be out as Inoki's potential opponent for the freakshow at the Tokyo Dome, which leaves Larry Holmes, Leon Spinks or Andre the Giant as choices.
– Steve Williams gave a bitter interview to a Japanese wrestling magazine, saying that Crockett made bold promises of a big money unification match to him and then never mentioned it again.  He's DONE with the NWA!
– Paul Boesch was appointed to the NWA board of governors, although it's just a figurehead position because Jim Crockett controls the NWA World title himself.  He's the first non-promoter to be "elected" the board, in fact.
– Dusty's next shot at Vince:  Using a blond jobber named "Randy Hogan" on the TBS show this past weekend.
– Apparently the Road Warriors bench press angle went badly and Animal legit broke his orbital bone as a result.  (I feel like Dave got kayfabed there.) 
– Dave is already declaring that Lex Luger has fizzled out as a babyface.  Someday he'll be a big star, but not today.  Especially when Sting is already surpassing him.  Florida literally died when he was on top in 1986, remember.
– And finally, Inoki's show at the Tokyo Dome on 5/7 has been changed to a 10,000 seat tennis arena instead, because the Kitao deal fell through and the only shot of drawing 50,000 would be Leon or Michael Spinks.  Kitao appears to be negotiating with Baba instead.
ADIOS.