Welcome to 1988!  Since I didn't start doing the weekly version of these until the May '88 issues, we'll just go through the first four months of the year like normal and then skip forward to 1990 once we're caught up again.
– Happy New Year from Dave!  Rumors are flying that NBC will do a live prime time special with the WWF, and although it's all speculation at this point, it seems to be setting up the big angle for Wrestlemania IV.  The date will be Feb 5, and the main event is heavily rumored to be Hulk Hogan v. Andre the Giant for the WWF title, which would certainly be the most-watched wrestling match in history.
– Meanwhile, Crockett returns to PPV with the Bunkhouse Stampede, featuring a battle royale in a cage for the main event with a prize that is "balllyhooed" to be $500,000.  (No wonder Crockett got into financial trouble, what with all the million dollar and half-million dollar paydays he was giving out!)  Vince McMahon will not go quietly, however, and will present his own battle royale on the USA Network that night: The Royal Rumble, which flopped in St. Louis the first time they tried it.  The question is "How much can a live special hurt a PPV"?  (Answer:  A LOT) Dave does question how much direct impact that the Rumble can have when the Crockett show isn't exactly going to set the world on fire in the first place.  Plus anyone who can order PPV is going to have one of those new-fangled "VCRs" in their home anyway.  (Fun fact:  This was around the time that our home was moving from Beta to VHS.) 
– Meanwhile, the Slammy Awards ended up as a big success in syndication, finishing second only to SNL, ironically enough.
– To World Class, where they really put the CLASS in the name by running their big Christmas angle at Reunion Arena before 5000 fans.  Al Perez was supposed to defend the Worth-Las title against Kerry, but all the heels ganged up on Fritz Von Erich beforehand and beat him up until the boys made the save.  At that point, they were carrying ol' Fritz to the back when he suddenly dropped to the ground and Kevin started screaming over the PA for someone to "call an ambulance".  So the angle is that yet another tragedy has befell the Von Erich family, and Fritz is in the hospital in serious condition after an apparent heart attack.  Which everyone seems to be buying lock stock and barrel.  Dave thinks it'll help the promotion because god knows they couldn't get any lower, but he's pretty sure that running Freebirds v. Von Erichs yet again isn't going to save the territory to any significant degree.
– Ole Anderson returned to save Lex Luger from a Horsemen attack, setting up a Tully & Arn v. Luger & Ole tag match on 1/1 at the Omni.  (Ole's un-retirement didn't last long, thankfully.) 
– The Pennyslvania state house voted 155-7 to abolish the athletic commission, leading JJ Bins to resign his position since it's pretty much inevitable that the bill will become law.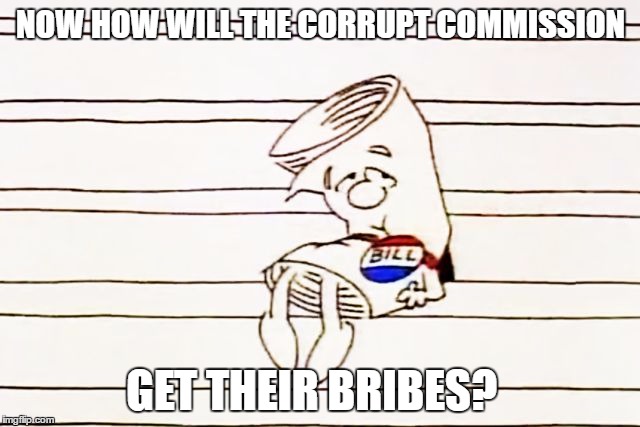 – I know, right?  Always the little guys getting trampled on.
– To celebrate their newfound artistic freedom from oppression, Dusty and Flair did a gory bladejob against each other on the day after Christmas.  It's a Christmas miracle!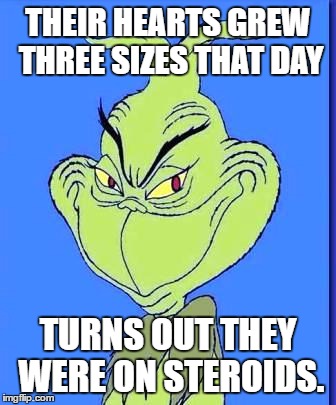 – Dave also questions the altruistic nature of the commission when they ban blood but let them do stupid s--- like scaffold matches in the state without raising an eyebrow.
– FRITZ UPDATE!  He's in critical condition and no one but Doris is allowed to see him.  DON'T GO TO THE LIGHT, FRITZ!
– Apparently the WWF-produced Hulk Hogan biography movie, starring Hulk Hogan as Hulk Hogan, will be out sometime in 1988 and Hulk will need a bunch of time off to shoot it.  (Can you IMAGINE the whoppers that would have come out of that one?)
– In Puerto Rico, Samu the Samoan is now teaming with Tonga Kid's brother Fatu as the new Wild Samoans.
– Mighty Wilbur broke his leg on Christmas Day taking a bad bump (Was there any other kind for him?) and he's out for a while.  (For good, as it turned out.  Least as far as the NWA was concerned.) 
– Steve Williams tore up his knee doing stunts for "Learning the Ropes", so his heel turn with the Varsity Club is on hold for a while.
– Ron Garvin is now reduced to doing countout jobs to Warlord, just a month after losing the World title.
– The double-shot system bit Crockett in the ass on 12/26, as they did a TV taping in Richmond in the afternoon that went long, then had to fly to Detroit for an evening show at breakneck speed to make the bell time.  Everyone was exhausted and all the matches were said to be one star or less as a result.
– Technically the New Breed and Lightning Express are still employed by Crockett, but never get any TV time or exposure.
– Apparently Titan and Japan are in a bidding war for Big Bubba Rogers of all people.
– To the AWA, where the Midnight Rockers returned for the Xmas show, although Dave hears it's just a one-shot.
– Classic AWA on this show, as DJ Peterson was feuding with Kevin Kelly at the Thanksgiving show, and they had a match where Peterson would get the services of Madusa for 30 days if he won.  However, about a week before that show, Peterson gave his notice and was working out his last two weeks.  So of course, Peterson WON the match and got Madusa on the way out of the promotion!  And then at the Christmas show, Kelly beat Alan West instead of Peterson, as Madusa returned to the services of Kelly after 30 days of nothing.
– To Japan, where Inoki's new plan to revive TV ratings is to rip off Memphis.  Announcers are feuding, and the main feud looks to be the Pirate, backed by comedian Mr. Takeshi, taking on Inoki's group.  Russo-san?
– Big John Tenta won Rookie of the Year for All Japan.
– World Class actually beamed the Reunion Arena show to San Antonio for PPV…but no one in the city knew it was available.  In fact, Dave notes, you could pick up the signal with a C-Band dish for free.  Although World Class even managed to screw THAT up, as they only purchased enough satellite time for the first three hours of the show, and it ran so long that the last three matches were cut off.
– Dave says that Starrcade was not a flop by any means, from a financial standpoint, drawing $1.3 million total between the live gate, PPV and closed circuit.  The show did 20,000 buys on PPV total in the meager amounts of cable systems where it was available.  However, given what it COULD have made with that percentage of buys, Titan cost them millions.
– Continental has split into two, triggering a rights dispute that lasts to this very day and prevents WWE from snapping up the footage for the Network.  Basically Ron Fuller and David Woods each took half of the promotion and went their own way, which resulted in the long slow demise of both sides.
– John Nord's car commercials are so popular that there's talk of him going national with the act for other dealerships.
– FRITZ VON ERICH UPDATE:  He's been moved to the intensive care unit now.
– Iron Sheik did an indy show in New York, and the crowd was chanting "Just Say No" at him.
– The AWA has pulled out of Pro Wrestling This Week after a business dispute with Pedicino, which effectively kills off Paul E. Dangerously's claim to fame since he was getting over so big as co-host.
– Turns out the Zodiac left Stampede because he had to tend to his legal defense stemming from the car accident that killed his girlfriend earlier in the year.  He was actually welcome to stick around otherwise.  On the other hand, Col. Kirschner got into a dressing room fight of some kind and got fired, thus screwing up the biggest push of his career.
– Despite the actual results of the All Japan tag team tournament, Kerry and Kevin are claiming on TV that THEY won the tournament, and also won the Asian tag team titles in the process.
– And finally, Rick Rude faced JYD in the latest SNME taping, but they actually taped two versions, with each man winning one.  The message to Rude:  You might be a main eventer now, but if you don't like it, look how easily we can make you into a jobber.