When we last left off, Akira Maeda kicked Riki Choshu RIGHT IN THE FACE and broke it.  Can we top that?  Let's find out.
– Leading off the NWA section, Dusty Rhodes is thinking about retiring, and Dave thinks he might be serious this time.  Or he might have just seen how successful Terry Funk's "retirement" in Japan was and he might want a piece of that action for himself. 
– Crockett is taking another swing at PPV, of course, with all the winners of the Bunkhouse matches around the country meeting in the finals on PPV 1/24/88 in the Bunkhouse Stampede show at Nassau Coliseum.  Dave wishes them good luck with THAT idea. 
– Dave's gripe of the week:  Too many non-finishes of TV show main events.  It's OK to leave people wanting more sometimes, but when you're so far down and every show ends with "We're desperately out of time!", you're just pissing off your fanbase needlessly.  At least wait until ratings are up first.
– Mike Rotunda has actually turned heel several times now, with various scenarios at house shows and TV tapings to make sure it really sticks.  Steve Williams should also be turning to join him by the end of the year, although they haven't actually taped it yet.  Complicating this is the fact that Doc already called New Japan and asked them to increase his dates from 12 to 16 weeks, because he'll be quitting the NWA soon.  Dave points out that it's not the first time he's made that threat and he never follows through with it.
– Apparently part of the reason that the Williams/Windham match at Starrcade was so bad is that Windham was working with a broken collarbone, and now he's out for a while.
– Ole Anderson will be returning to team with Luger against Tully & Arn by the end of the month.  When Windham returns from the injury, they'll just stick him in there to replace Ole, and those should be some great matches, Dave thinks.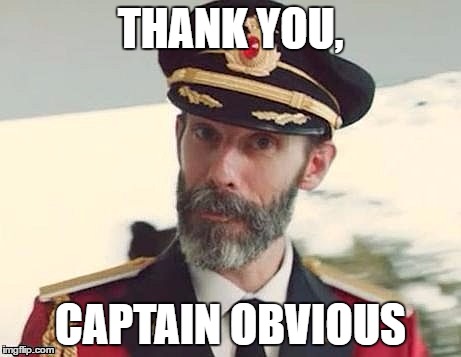 – They continue to tease the Williams turn in matches against Sullivan & Steiner by having Doc tag himself out whenever Sullivan gets into the ring, pointedly making sure that they never touch
– Kiss at least two titles goodbye, FINALLY, as the Sheepherders' UWF tag titles have been abandoned and also the Florida tag titles, although who even knows who the last champs were there.  Dave thinks it was Steve Keirn and Mike Graham. 
– Although everyone in the NWA has a few weeks off until Christmas, a bunch of the bigger stars are in Toronto filming a pilot for Canadian TV called "Learning the Ropes".  (Ooooooh god not this again.)  It starts Lyle Alzado and Dr. Death will be his stunt double for all the wrestling scenes.
– They return to Chicago on 12/30 and Dave's feeling is that they might have killed the town with Starrcade, so that will be an interesting show. 
– To Stampede, where Jason the Terrible's babyface turn has set the territory on FIRE.  Jason beat Zodiac in a mask v. mask match that drew 2000+ (in a territory that averages around 500-600 per show), as Barry Orton was revealed and then left the territory immediately afterwards.  Dave is sad because he was actually starting to like the Zodiac.  Immediately afterwards, Bad News Allen returned to the territory and turned on Jason, spraying him in the eyeholds with yellow paint before stealing the hockey mask and destroying him with it. 
– Stampede also announced that poor Hiro Hase was forced to retire because of injuries suffered at the hands of Jason.  (Another career tragically cut short.  I bet he really could have been something!)
– As noted previously, Titan was sending legal threats over Corporal Kirschner, so he got promoted to Colonel Kirschner. 
– In the AWA, Curt Hennig was doing an Indian strap match with Wahoo until Adonis ran in and used a knife to cut off Hennig's wrist strap so as to free him…but his hand slipped and he cut off a chunk of Hennig's finger instead, as blood sprayed all over the ring in gruesome fashion and Hennig was rushed to the hospital.  (Way to rebuild that trust, Adrian!) 
– They were supposed to do a tournament for the Women's title at this taping, but then changed their minds after one match between Madusa and Bambi and just announced that Madusa would face Candi Divine on 12/27 for the title instead. 
– The Midnight Rockers return on Christmas, taking on the Midnight Express for the tag titles.
– Thankfully, the planned Verne & Greg v. Larry & Curt tag team match has been called off and instead it'll just be Curt defending the World title against Groovy Greg in another rematch.
– To World Class, where the Christmas show will be headlined by Kerry Von Erich challenging Al Perez for the Worth-Las title, and Dave thinks you can bet the mortgage on that one.  (Hopefully he didn't.  He might have had a heart attack with surprise at the finish!) 
– Also on the show, the six-man titles will be resurrected to give Kevin another title. 
– The Wild West guys are freely doing the World Class TV shows now and plugging their own shows, which is making for a confusing situation.  More importantly, how will they handle Lance Von Erich? 
– In Memphis, they're also on a title-merging rampage, as they held a tournament on 12/7 to unify everything into one CWA champion.  Jerry Lawler won it, to the surprise of no one, and ended up with the Southern title, Mid-American title, and International title all into the CWA title. 
– Two new guys into the territory are the Bruise Brothers, two muscled rookies who Dave doesn't recognize but he suspects they might be the Kodiaks or the Power Twins under a different name.
– The Rockers actually flopped in Memphis because they spent all their time partying and sleepwalked through the matches, and thus didn't get over because they thought were "too good" for the fans.  (Well, I mean, it's Tennessee.  They're not WRONG.)
– Scott Hall is coming in, and will get yet another shot as a top babyface from a promotion that doesn't know better.
– Dave has already does some digging on the Bruise Brothers and thinks they have some connection to country group Sawyer Brown.
– Hector Guerrero's heel act is actually backfiring, because he's so over-the-top entertaining that fans are cheering him instead of booing him.  (Same thing happened to Eddie in 2003, but WWE was smart enough to ride him right to a World title run.) 
– In Oregon, Super Ninja (Shunji Takano) was arrested and tried for hitting a fan with his nunchuks in July, and was so committed to the gimmick that he showed up in court still wearing his mask.  Didn't help as he was found guilty and sentenced to $250 and community service.
– In ICW, the tag team champions Mike Kaluha and Tom Brandi have broken up and will begin feuding.  (It's their own fault for mixing Kaluha and Brandi!) 
– In the WWF, they shot a big angle where Dibiase offers to buy the WWF title from Hogan, but Hulk turns him down, brother, because 7 figures isn't worth letting all the kids down. (Unless he's being bankrolled by a secretly gay billionaire backer.  Then it's open season!) So instead, Dibiase paid off Bobby Heenan for the services of Andre, with the agreement being that he'll get the WWF title when Andre wins it from Hogan.  Dave thinks it'll lead to Wrestlemania, where Andre gets the title and sells it to Dibiase.
– Sika is back with the WWF already, replacing Killer Khan. 
– Several shows have actually been cancelled due to poor advances.
– Dave again shatters kayfabe, revealing the Honky's new lady Peggy Sue is in fact Sherri in a wig. 
– The LJN toy line looks to be dying, and Titan is shopping for a new toy deal to replace them.
– And finally, Verne Gagne is threatening to sue over the WWF getting the TV slot in Denver, claiming to have right of first refusal if the TV station decided to sell the time.  (I'm sure Vince is literally shitting his pants in fear at that one.)
Hmm, maybe I should have finished with the Brandi/Kaluha joke instead.  Oh well, it's not an exact science. 
Anyway, the remaining 10 pages are an extended essay from Dave on his Japan trip and experiences therein, so we'll skip that and finish up this issue here. 
Next time:  It's the end of another year!