It's a pretty rare occurrence in our top story this week, so you might want to buy your lotto tickets now.
– The big news this week was Bruiser Brody doing a CLEAN JOB to Abdullah the Butcher in Fort Worth, the first time in seven years that it's happened.  Dave thinks it's to build a future cage match between the two.  So now there's only a few guys left on the Iron Man "no jobs" streak list, such as Hulk Hogan at 5.5 years, the Road Warriors at about 4 years, and Riki Choshu at 3 years.  (Well we know one of those streaks ends in February.) 
– So the NWA v. WWF battle in Houston on 8/28 will apparently be Paul Boesch's last show, although they're not doing anything to promote that.  So this leads to a correction, as Dave had reported last week that Jim Duggan was returning to the WWF on that show, but in fact he's booked as independent and will not be employed by Titan as such.  Same for Tom Prichard, who was reported last week as debuting soon.  So now Dave is on the "Crockett should sign Duggan immediately" train, because all the bad press has long blown over.  On the subject of the show itself, Dave thinks that if he was booking his last show, he wouldn't want to feature stuff like Kamala & Sika v. JYD & Tony Atlas.
– Next up, Dave just goes OFF on poor Mr. T, as he notes that after WM2 was such a failure that he thought "pro wrestling would be rid of this egomaniacal idiot", but then they brought him back for the current angle.  And it's an even bigger travesty if that's possible, with crowds in Toronto dropping to 6000 for his big refereeing spot (which is WAY down for such a hot city) and below average results everywhere else that they've used him.  The failure is also putting into question Randy Savage's ability to draw as a babyface.  (Come on, he hasn't even turned yet!) 
– That being said, WWF nearly sold out MSG with 18,000 paid for Steamobat v. Honky Tonk on 7/25, which is fueling rumors that Steamboat might come back for a longer run again when his hiatus is over.
– Roddy Piper is doing another movie called "Buy And Cell" with Robert Carradine, which makes it unlikely he'll be back to wrestling for a while.  (That one never happened.) 
– The Bash had one final sellout to end the tour, with 17,000 at the Orange Bowl and a record gate.  Dave actually does list War Games II (featuring "Bubba Machine") as a ***** match, but that could either be his rating or his Florida minion.
– In a bit of news even more shocking than Bruiser Brody doing a clean job, Fritz Von Erich actually went on TV and TOLD THE TRUTH.  They were doing an "Ask Fritz" segment, and he was asked about Lance Von Erich and Fritz admitted that Lance is in no way related to the Von Erich family, and in fact his real name is William Vaughn and he was just a guy playing the part.  Also, a question was asked about whether high school senior Chris Von Erich will be attending college, and Fritz said that Chris "already knows what he wants to do with his life."  Let's just move on before we all get sad and angry again.
– To the WWF, where Vince wants to revive the Women's division!  Dave thinks that they'll be bringing in new challengers for Sherri after "a few, hopefully a very few rematches" with "Flabulous Moolah", who by the way reached Social Security age on 7/21.  (This was written more than a decade before she ended up getting the damn title AGAIN)  The Jumping Bomb Angels were a big success on their tour here and they'll be brought back in the fall, for starters.  They had the best match on every show they were on, which Dave then notes is not actually that big of a compliment.  (Just keep yanking that rug out, Dave.)  The Crush Girls were also pitched to Vince, but he thought they were too boyish.
– Andre underwent back surgery and everything is up in the air with him at the moment.
– Tito Santana will get the coveted spot as Rick Martel's new partner, and they'll get a new name, either "The Attack Squad" or "Strike Force".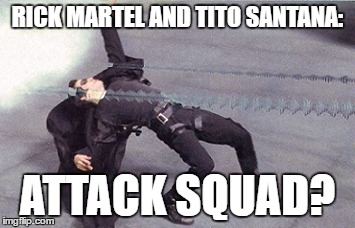 – See, we really dodged a bullet there.  That's what I was going for.
– Anyway, Corporal Kirschner did NOT dodge the bullet, and was fired this week.
– Superstar Graham, although working matches, has been wrestling in tremendous pain due to his hip surgery.  Dave then corrects himself because "wrestling" is not really the correct term for what he does now.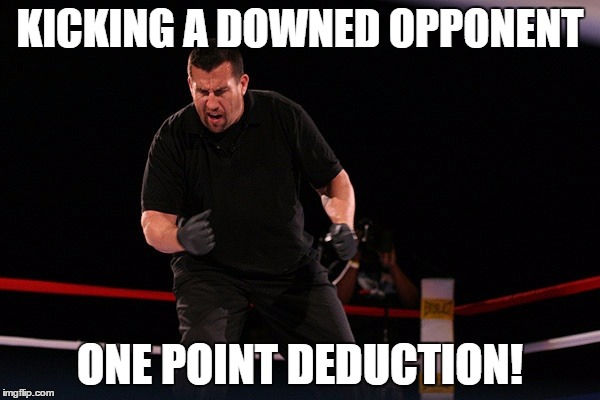 – Tough but fair.
– The Hogan v. Savage matches being run in smaller markets are working amazingly well, selling out in Wichita, Kansas and Bristol, Tennessee.  (So you mean that bringing actual good shows to neglected markets on occasion can draw money?  Great Scott!) 
– Trivia note:  Bruno Sammartino & Hulk Hogan team up for the first time, and possibly only time, in Baltimore on 8/29 to take on Bundy & One Man Gang.  (As it turned out, that was not only their only time as a team, it was Bruno's retirement match, and yet somehow they didn't even tape it.) 
– Dave corrects himself and notes that the North American Wrestling Association out of Edmonton is NOT out of business, and in fact what happened is that David Schulz and a few others walked out of the promotion, leaving some ex-Hart guys as the main talent.  (Correction to Dave's correction:  They were out of business by the time this issue came out.) 
– Jake Roberts' sister Robin Smith will be debuting for Wild West Wrestling in a couple of weeks, although people are already no-showing like crazy and it's going off the rails before it even gets to TV.  (One of the best stories in a book full of great stories comes when Gary Hart talks about his time booking the promotion for Ken Mantell at the same time as he was booking World Class, and he cared so little about what happened that he would literally give his young children a list of heels and faces and get them make matches and pick winners for him.)
– To World Class, where they out-do themselves by booking a cage match between Brian Adias and Al Madril on that Fort Worth show, ending when Adias walks out of the cage and gets counted out.  Yes, this is a thing that actually happened.
– Dave notes that Steve Simpson's younger brother Shaun debuted as Steve's tag partner, and he's so small and wispy that he makes Steve look like Bruiser Brody by comparison.  (This is the official beginning of about two years of non-stop abuse against the Simpsons by Dave.) 
– Kerry Von Erich is now telling people he'll be back in the ring by late 1988.  (Much sooner than that, as it turned out.) 
– Kevin's baby, who was run over by Kevin accidentally last week and was in critical condition, is out of the woods but might have suffered some permanent damage.  (That would be his daughter Jillian, who I don't know details about but is definitely still alive and well.) 
– Also, Kerry and Chris and Kerry's baby were in a boating accident, but everyone made it out fine aside from a big gash in Chris's head.  (That baby would be Lacey Von Erich, by the way). 
– The biggest addition to the AWA, and Dave does mean BIGGEST, is Adrian Adonis at the 8/1 TV tapings in Minny.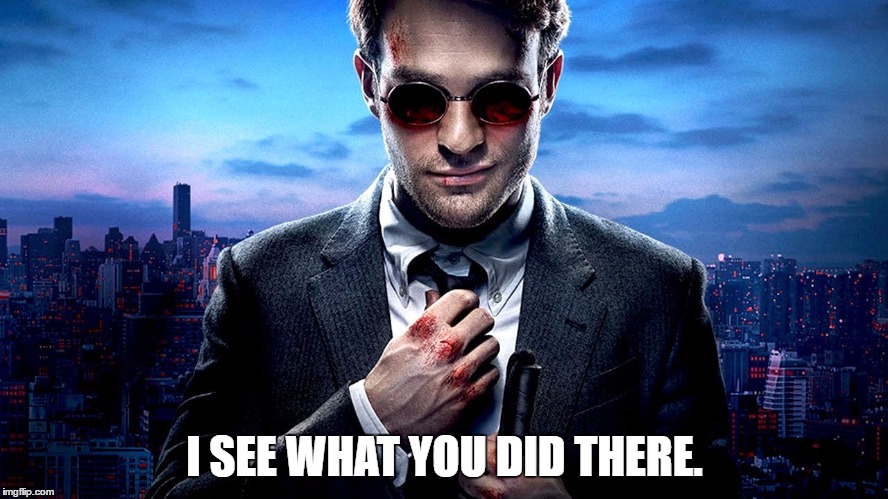 – Adonis does not appear happy to be there, and weighs about 350, looking really bad in his squash wins.
– Madusa Micelli appears to be replacing Sherri as the one and only woman on the AWA roster and will be given the title if they can find someone to job to her.
– In the Florida section, Dave notes that Bugsy McGraw threw a pie in Black Assassin's face.  (Hard hitting journalism!) 
– The Rock N Roll Express are feuding with Tully & Arn over the tag titles, and Blanchard will also be defending the TV title against Morton on the upcoming tour.  The tag titles matches have been stealing the show around the horn.
– Dark Journey was fired from the NWA after the last Bash show, due to a variety of stated reasons ranging from "business" to "personality conflicts".  Really, putting a black woman with Tully to build heat just never worked.
– Still no word on the outcome of Petrov's drug trafficking trial, but he's no longer making his dates and his name has been dropped from TV.
– The Midnight Rockers appear to be f-----, because WWF doesn't want them back, the AWA DEFINITELY doesn't want them back, and Crockett is already flush with better teams.
– The AWA ran Edmonton for the first time on 7/26 and drew a whopping 300 people.  (Hey, I would have been there if I was living there at the time!) 
– Ted Dibiase's tour of Japan ended and to everyone's surprise, he's still half of the tag team champions with Stan Hansen.
TILL NEXT WEEK.