And now, an issue that we've been building up to for a long, LONG time.
Or rather, that the federal government has been building up to…
– In the top story of the week, and one of the top stories in the history of pro wrestling, period, Vince McMahon and Titan Sports were indicted on the following charges:
1. Conspiracy to distribute anabolic steroids and to defraud the United States Food and Drug Administration
2. Illegal possession of anabolic steroids with intent to distribute
Maximum prison time is five years for each count, with a maximum fine of $500,000 for each one.  In addition, Titan Sports could face forfeiture of the Titan Towers land and the building itself, estimated value $9.5 million.
– Vince McMahon is of course denying all charges, claiming that the government is trying to put the responsibility for what Dr. Zahorian did onto him.  In fact, Zahorian and several others were named as "unindicted co-conspirators" in the proceedings.
– Vince was arraigned on 11/23 in Brooklyn, and pleaded "not guilty", and was released on $250,000 bond with a May 1994 trial date set.  To be clear, the charges are not that Vince ever SOLD steroids, it's that he was complicit in Zahorian distributing them to WWF wrestlers between 1989 and 1991.  Specifically, the charges named one person in particular was given Deca by Vince, and although the names were not released to protect confidentiality, it's pretty easy to figure out who the person is.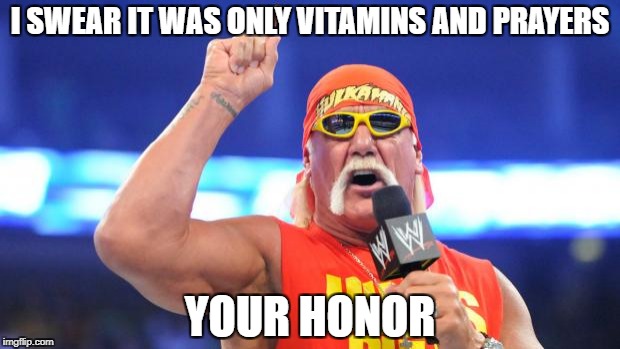 – As noted, Vince is vehemently denying everything.  Even the Radio WWF show is largely ignoring it for the moment, with Jim Ross reading a prepared statement to start the most recent show and then completely dropping the subject for the remainder of the show, only commenting that the government "should have better things to do".
– That being said, any trial of Titan Sports is likely to be a complete financial and PR disaster for the company, win lose or draw.  The major issue would be the necessity of top stars to testify about their drug use during the time period, when the WWF was supposedly doing rigorous testing for steroids.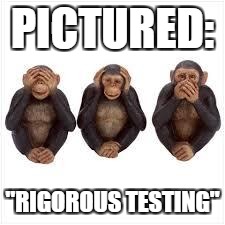 – Since the murky legality of the steroid usage is going to come up again and again in this impending circus, Dave would like to once again remind us all that steroids were never "legal" to use.  You always had to have a valid prescription from an actual doctor in order to get them legally. And in fact since the steroid issue has been moved to a DEA jurisdiction, the law was tightened up further to make a felony to even prescribe them for anything but the treatment of specific diseases.  In other words, "it was legal in the 80s" remains as much of a lie today as it was back then.
– Jerry McDevitt summed up the charges as "Cockamamie" and accused the government of "going back into ancient and revisionist history".  (Kind of like repeatedly claiming that a tank changed the Monday Night War?) 
– As noted, the government is trying to seize Titan Towers as well, on the grounds that it was used as the central location for the distribution of the drugs.  Further, the government claims that Vince used funds from Titan Sports to write cheques to Zahorian in payment for the steroids, which would make the entire company culpable in the conspiracy.
– Finally, it's also alleged that people within Titan Sports (specifically Pat Patterson) were instructed to call Zahorian and tip him off when they became aware of the investigation, which gave him time to destroy all records and transactions of wrestlers before the feds raided his offices in the famous trial a couple of years back.
– OK, back to steroids one more time, as the Vince story was all over mainstream press, with guys like Ken Patera claiming "Everybody used steroids", and Ultimate Warrior stating that while Vince never told him to take steroids explicitly, the pressures of the schedule and the life in general meant that any edge you could exploit was a good one.
– OK, onto another trial, which took an even more bizarre turn, as the girl who claimed rape and sodomy at the hands of Jerry Lawler completely recanted her story and now says none of the incidents even took place.  However, Lawler still had to go through the arraignment process on 11/22, pleading "not guilty" to all charges, and he was released on $1000 bond.  Despite a signed affidavit from the girl, charges are not able to be dropped until a meeting on December 6, although everyone in the media is basically treating him like he's innocent now.
– Lawler might even be back in time for Survivor Series if all goes well.  Back in Memphis, Lawler returned to the ring to raucous cheers, and a big house to boot.
– The story now being told by the lawyers is that the girl was being harassed by a family friend, who was constantly monitoring her comings and goings out of suspicion, and finally she made up a story about being with Lawler to satisfy his non-stop questioning.
– And then Dave goes back to steroids again, with a lengthy history of his own personal experiences with the drugs (as in friends taking them, not himself), and then the big questions that everyone has been asking:  What is this going to mean for wrestling?  Dave thinks it's too early to speculate in either case.  Dave will say, however, that it's going to be really hard for the jury to get a guilty verdict on this one, because of a lack of strong witnesses.  Really, it's all up to how the jury chooses to interpret things like Vince using Titan funds to buy drugs for his top star, which could be seen as eliminating the paper trail and making sure Zahorian had plausible deniability.
– However, if there IS a guilty verdict, and the offices are seized, it could entirely reshape the wrestling world.  As it is, Vince has already spent millions of dollars defending himself from the investigation in the first place, and a prolonged trial will cost him millions more.
– Finally getting away from steroids, Rufus R. Jones died at the age of 60 on 11/13, of a heart attack.
– Battle Bowl was a complete flop by any standard, with 92% thumbs down and what is being reported as the lowest buyrate in history (about 60,000 buys, or a 0.25).
1. Cactus Jack & Vader beat Kane & Charlie Norris in 7:34 when Vader powerbombed Norris.  Norris jumped so high on the finish that Vader nearly lost him.  *1/2
2. Johnny B. Badd & Brian Knobbs beat Erik Watts & Paul Roma in 12:56 when Knobbs pinned Watts with the tights.  3/4*
3. Shockmaster & Paul Orndorff beat Steamboat & Regal when Steamboat hit Regal with the umbrella in 12:26.  **
4. King Kong & Dustin Rhodes beat Equalizer & Awesome Kong in 5:55 when Dustin bulldogged Awesome in a match Dave calls "one of the worst of all time".  -***
5. Sting & Sags beat Ron Simmons & Keith Cole when Sags pinned Cole with the elbow in 13:14.  Simmons turned on Cole afterwards.  *1/2
6. Ric Flair & Steve Austin beat Maxx Payne & 2 Cold Scorpio in 14:31 with the figure-four.  **3/4
7. Rick Rude & Shanghai Pierce beat Tex Slashinger & Marcus Bagwell in 14:50 when Rude pinned Rex with the Rude Awakening.  (Wow, how RANDOM and UNPREDICTABLE these drawings are.)  The crowd was hot for the 30 seconds of Tex v. Shanghai, the rest was unbearable.  -*
8. Road Warrior Hawk & Rip Rogers beat Davey Boy Smith & Koal in 7:55 when Hawk threw Rogers onto Koal for the pin.  Terrible match, great finish.  DUD
9. Vader won a pretty good finale in 25:33, when Sting missed the corner splash and flew over the top rope.  ***1/2
(A completely pointless waste of time overall.) 
– And finally a brief wrapup of the news, since most of the issue was devoted to the steroid indictments.
– Randy Savage will sub for Mr. Perfect at Survivor Series, which is going to do the lowest buyrate in WWF history.
– Jeff Gaylord is telling people he's a Knight.
– Both Sid and Arn are suspended without pay, although the company is still freely advertising them.
– Sources in Japan are claiming that the UFC was fixed for Gracie to win.  (Only in the sense that all the formats and rules were specifically skewed towards him.) 
– Stan Lane is finally headed to the WWF…as an announcer.
– Dave hopes that Lawler is exonerated soon because he's already sick of Reo Rogers.
– Atsushi Onita is going to be in the Royal Rumble, along with Tenryu and Kabuki. He's pretty jazzed about it, apparently.
– Ted Dibiase suffered a further neck injury in the All Japan tag tournament and was sent home, with Baba taking his place in the team with Stan Hansen.  (And that was the opposite of the understated Observer debut…the understated Observer retirement, as Dibiase never returned to the ring from that injury.) 
– Terry Gordy is finally expected back after being out six months from his coma.  (More and more details creep into that story as the year progresses.  Also, has it really been six months since the place incident?  Geez, 1993 is flying by.) 
– Prince Kharis finally debuted in SMW and was a complete flop.
– WCW shuffled their cabinet again, and Dave notes we should all feel sorry for Chris Potenza, who takes over the PR position.
– And finally, in another minor story that turned out to change wrestling, Eric Bischoff is in Japan trying to work out a talent exchange with New Japan and learning how they do what they do.  (And maybe stealing one or two major angles…)