Better get the people off the sand, because it's time for a BEACH BLAST!
OK, that was a stretch.
– Before we get to the PPV, first up WCW interviewed Terry Funk about taking over the head booking position, with Jerry Jarrett also in consideration, although both Ole Anderson and Eric Bischoff will retain their positions. Dave has some home-spun wisdom about this situation: WCW is a bicycle with two flat tires and a busted gear, and changing one of the spokes isn't going make it ride.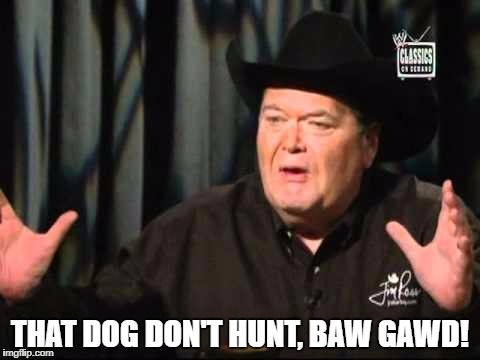 – Yeah, JR, Dave should have asked you for folksy metaphors first, I know.
– Meanwhile, Randy Savage is moving full-time to Connecticut for what is rumored to be the head booking position in the WWF, although either way he'll be full-time in the office. (I wonder if that's when he was pitching his Shawn Michaels storyline that got shot down?)
– Dave runs down the card for Summerslam, and at this point Money Inc v. Ramon & Kid is still officially a part of it, as well as Crush & Marty Jannetty v. Doink & Doink, plus Adam Bomb v. Tito Santana and Steiners v. Headshrinkers. (Talk about card subject to change!) Dave's also pretty sure the rules for a "Rest in Peace" match will be explained on TV next week. (Or they could just wait until the show itself and make up bullshit about it being no-DQ or whatever.)
– So Beach Blast was a show that happened, and that's about the extent of the impression it left. Dave gave the show thumbs up, but he admits to being in the minority on that one. The show only drew 4000 paid…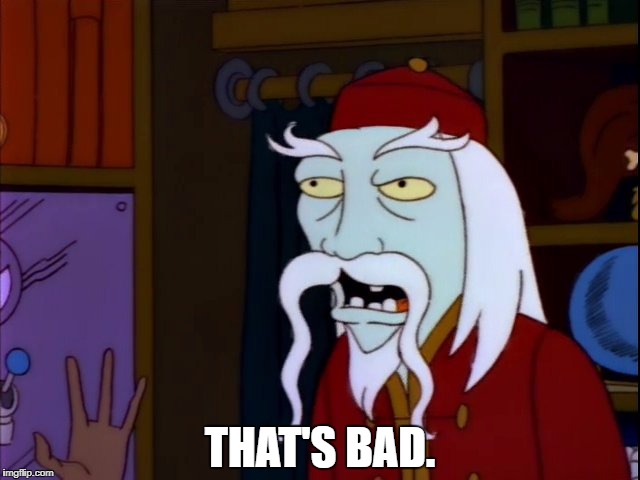 mostly with cheap tickets…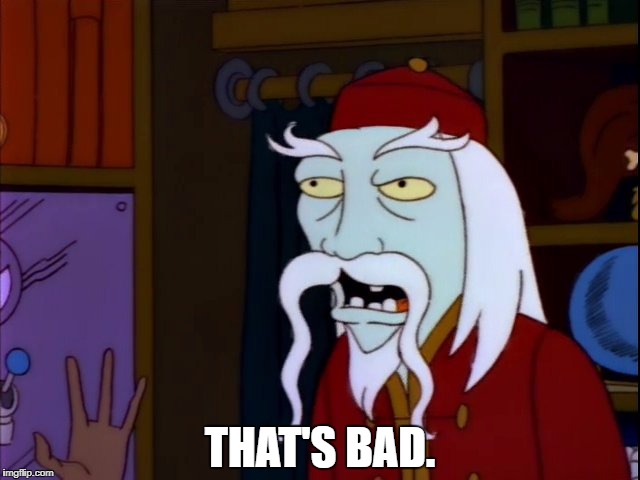 but another 4600 freebies thanks to a $10,000 payoff from a nearby casino…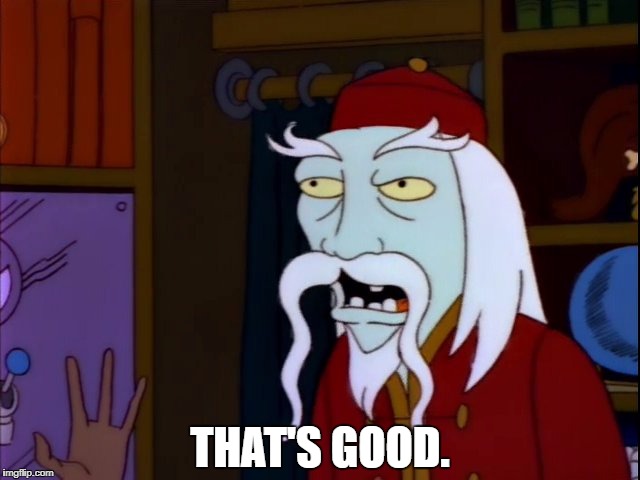 So the 10,000 seat arena was mostly full, despite the gate only being $33,000.
– Back on the negative column, the Ric Flair NWA title win over Windham really hammered home how little anyone cares about titles now. Also, running with multiple long matches in a row, especially featuring Rick Rude going 30:00, was a major mistake. Also, Bulldog pinning Vader to set up the Clash main event made sense, but the announcers made no mention of it so it was kind of pointless.
– Also, Dave thinks this show clarified that the steroid policy is in place and is working. Which is to say, the policy is that unless you're on steroids, you're not getting anywhere near the main event.
1. Paul Orndorff beat Ron Simmons by DQ in a TV title match in 11:15. Orndorff went for the piledriver, but Simmons backdropped him over the top for the DQ. Finish was weak. *3/4
2. Too Cold Scorpio & Marcus Bagwell beat Tex & Shanghai in 12:46 with the Scorpio Splash. Match was better than it looked on paper. They blew one big spot early, but it was solid after that. **3/4 Dave thinks people might be hating on the match due to the Cowboys' role and position on the card. (Future multiple time WWF tag team champions to you!)
Equalizer made his thrilling debut, standing behind Paul Orndorff during an interview and saying nothing. (It was all downhill from there for him.)
3. Lord Steven Regal pinned Erik Watts with a rollup in 7:32. Watts got no response, but the match was better than you'd think. Mostly because Regal did a great job in carrying him, and Watts did a great job in letting himself be carried. Dave still isn't seeing it with Regal, though. **
4. Johnny B. Badd pinned Maxx Payne in 4:52 with a finisher that was screwed up. Maxx Payne has real potential as a "weirdo face" down the line. Fast paced action, but really short. *
5. Brian Pillman & Steve Austin beat Arn Anderson & Paul Roma to retain the WCW tag titles in 26:14, which was apparently done to swerve people who knew the Disney tapings results. Roma's not bad, but he's out of his league. Anderson should have done the job because Roma needs to be built up in the fans minds first. Match ran too long and the crowd died after 18:00. Still, Dave's pick for match of the night. ***3/4
6. Dustin Rhodes and Rick Rude went to a 30:00 draw in the Iron Man match, so we still have no US champion. This once again proved that without falls to break it up, fans will stop caring. Rude got a Rude Awakening for the first fall in 13:19, and Rhodes tied it up at 27:00. Then nothing. **
7. Ric Flair pinned Barry Windham with the figure-four in 11:21 to win the NWA World title. Dave goes off on a rant about Bischoff calling this Flair's tenth World title, but that's nothing compared to how confusing it would get years later. Windham set new standards for phoning it in here and the match was flat. It was history, but forgotten about even as it was happening. **1/2
8. Sting & Davey Boy Smith beat Vader & Sid Vicious in 16:42. The heels dominated from start to finish and Vader was the star of the show. They had a hot match, ending with Vader going for a senton on Smith and getting pinned with a crucifix to set up the Clash match. ***3/4 (That sounds a tad high.)
(Odd note at the end of the list of match results. Who was the first name listed in the "Thanks to" section?)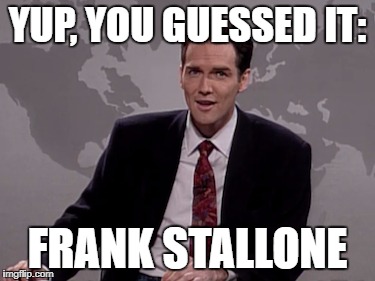 – Seriously!
– Chris Jericho, who is working Mexico as "Lion-Hearted", is now using a moonsault press, which they're calling a "Lionsault".
– Ray Traylor is playing with fire in All Japan, as he's billed as Big Bubba Rogers but wears the Bossman outfit and uses the nightstick.
– Antonio Inoki, still in the midst of bad publicity, made a surprise appearance at a New Japan house show after the main event, leading the crowd in a lukewarm Ishi-Ni-San-Da chant, which had many backstage being all…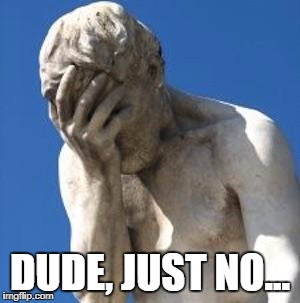 – W*ING is apparently in some financial difficulty, and so will be doing co-promotional shows with FMW all of a sudden in an effort to drum up business. It's expected that this will build to an outdoor stadium show on 8/22 with Onita against Matsunaga. (The downward road had already begun for them, unfortunately.)
– Meanwhile, Great Sasuke announced that Michinoku Pro will begin having a working agreement with FMW as well, with talent exchanges and such.
– That football player in Memphis, Colin Scotts, is bound for the WWF but looks awful at the moment.
– Glen Gilbernetti, calling himself Disco Inferno, debuted in Memphis as the new Intergender Champion, talking about how Andy Kaufman passed the belt onto him. So he challenged any women to face him, and of course Miss Texas accepted and kicked his ass, despite Bert Prentice telling Disco not to face her because she's actually a man named Bubba Johnson. (And then years later WCW would repeat the same angle, but somehow more shitty. I believe this was also the debut of the Disco Inferno gimmick.)
– Clarification on the Dutch Mantel firing from last week: Lawler didn't fire Dutch, Jerry Jarrett fired Dutch and blamed it on Lawler. Lawler denies even being in charge of the booking at this point.
– Dave notes that although Tammy Fytch was pretty terrible at the beginning of her SMW run, she's improving week by week and now she demonstrates real "star potential".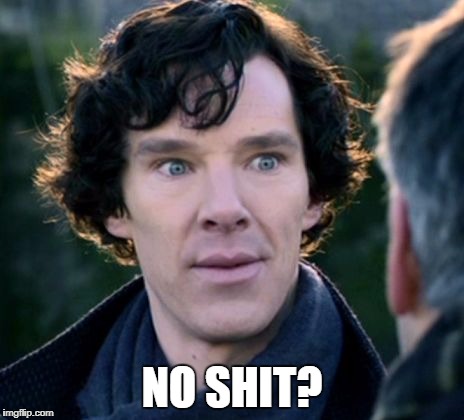 – Jim Cornette did a promo on SMW TV complaining that Bob Armstrong won't let the Bruise Brothers just give the tag belts to the Heavenly Bodies, because titles have to be won in the ring. He noted in that in "other organizations, they just hand over belts left and right." (I'm shocked he didn't make a "Mickey Mouse operation" crack, too.)
– Sandy Barr lost his promoter's license in Oregon, so to get around that he's letting everyone into the shows for free, but charging $7 for parking.
– Eddie Gilbert bought 49% of ECW from Tod Gordon and is trying to get Tito Santana and Koko B. Ware to come in for the next TV tapings. They're building to a September supercard called "UltraClash '93" with a main event of Abdullah & Gilbert v. Stan Hansen & (hopefully) Terry Funk.
– To WCW, where everyone on the business side found the Disney tapings…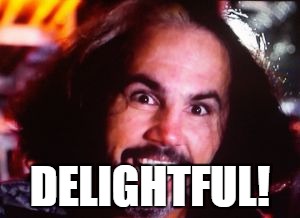 – Deals are now on the table to tape all future World Wide shows there, and they actually had kind of a brilliant idea to swap out crowds after every hour, so that they never got burned out.
– The upcoming Alamodome house show, which can't be scaled for less than 45,000 fans, is a sold show for $50,000 in WCW's pocket. (And again, it was cancelled due to pathetic ticket sales.)
– Despite the WCW steroid policy stating that all incoming wrestlers had to be tested before being signed, no incoming wrestlers were tested before being signed. So, ya know…
– Shane Douglas has started doing interviews with several wrestling newsletters and he's pretty bitter. Especially towards WCW management and Ric Flair. He also raised some eyebrows by claiming that he's never used steroids.
– Flair's interview segments are (Hang on, Shane Douglas said HE NEVER USED STEROIDS?)
– Sorry about that.
– Anyway, the Flair for the Gold segments are being dropped, which makes all the expense spent on them look all the dumber. (Well, there was at least ONE more of note…)
– Dave watched the 7/19 Monday Night RAW and gave Shawn v. Marty ****3/4, calling it perhaps the best WWF TV match ever.
– Also, Tiny Tim happened.
– Dave notes that the new deal with Lex Luger literally kissing babies and signing autographs for wrestling fans is hilarious for those who have worked with him in the past.
– Jacques Rougeau is claiming to the Montreal media that his new deal with the WWF is two years for $1 million. Those in wrestling who read that are pretty much howling with laughter.
– Giant Gonzalez' last match will be at Summerslam, and then he's leaving for Tampa.
– Titan had no use for Sherri left, and so officially fired her this week.
– Joey Marella is also fired. (Hope it doesn't get any worse for him.)
– Bob Backlund is also a hair away from getting fired, as he's down to doing jobs to Bastion Booger around the horn.
– And finally, we return to the GWF in a bit that I moved from earlier in the issue, where they hired a new announcer named Ted Dawson. He's so green that he didn't know wrestler names, storylines, angles or anything else related to the show. Dave expects him to debut in WCW soon.
(What else can I say here but…)