Hey, it's time for Slamboree 93!
Previously on the Flashback… http://blogofdoom.com/index.php/2017/07/05/wrestling-observer-flashback-05-24-93/
– Slamboree scored a mixed reaction overall, despite trying to cash in on the seeming wave of nostalgia sweeping the wrestling world at the moment. Dave gave it a mild thumbs up, but not a very enthusiastic one. Finishes were bad, and the promotion is just flailing around with no momentum at the moment. And the whole Shane Douglas thing was shady at best and outright fraudulent advertising at worst.
– Scott Norton no-showed because he was offered $2000 in exchange for putting Sting over, and wasn't booked for any TV afterwards. So lawyers got involved and the short version is that Norton went home on Friday before the show.
– The show ended up with 7000 in the building and 3700 paid, which at least looked respectable on TV but was a pretty crappy gate. PPV numbers look to be among the lowest ever. (It did a 0.5, which is bad but not historically so.)
– There was some "legal volleyball" over the usage of Kevin Wacholz as "The Prisoner" to replace Scott Norton, since he was wearing the same outfit as Nailz and playing the same character, but the WCW announcers had to pretend they had no idea who he was or where he came from. The whole Nailz name is the subject of several ongoing legal disputes between Wacholz and the WWF, although WCW got a pretty good jab in by announcing him from "Green Bay, WI", which is where the fight between Wacholz and Vince allegedly occurred.
1. Too Cold Scorpio & Marcus Bagwell beat Bobby Eaton & Chris Benoit in 9:23 when Scorpio pinned Benoit with a moonsault legdrop. Good opener, but they were limited by time. **3/4
2. Sid Vicious returned and powerbombed Van Hammer in 0:35. Sid got a big babyface pop, so of course he's a heel. It was short. DUD
3. Wahoo McDaniel & Blackjack Mulligan & Jim Brunzell DDQ Jimmy Snuka & Don Muraco & Dick Murdoch in 9:25. This was set up by a lame angle where Ivan Koloff wanted revenge on Jim Brunzell for something that happened in the 70s. They seemed to be actively auditioning for jobs and the match was fun for 3:00 but then fell apart before the double DQ. *3/4
The Assassin (who needs a new mask because the old one "only covers 3 of his 6 chins") did an interview with Bischoff and continued to threaten Dusty Rhodes, and Dave has no idea what that's supposed to be building towards. (Spoiler: Nothing. )
4. Thunderbolt Patterson & Brad Armstrong beat Baron Von Raschke & Ivan Koloff in 4:40 when Patterson chopped Baron. Bob Armstrong was supposed to be teaming with Thunderbolt, but he had broken his wrist two weeks earlier, so of course they advertised him up until the day of the show before swapping in Brad instead. 1/2*
And then the segment that went down in history, as the "original" Four Horsemen reunited on a Flair for the Gold…but with Paul Roma as the fourth guy. So this went over like…how shall we put this…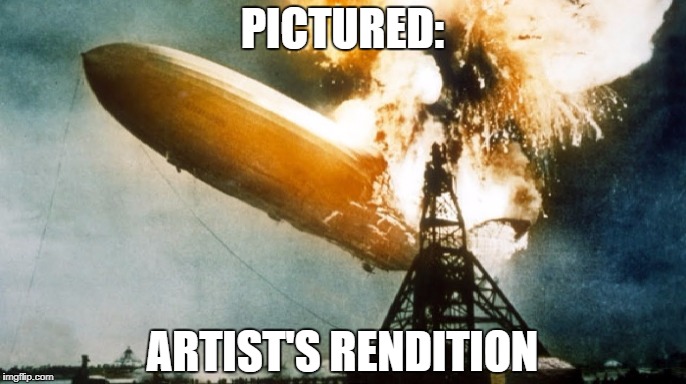 – There we go. They had been advertising Tully literally up until the day of the show, despite knowing for weeks that the deal had fallen through, and even Flair announcing that he'll be wrestling again at the Clash couldn't save the segment.
5. Dory Funk drew with Nick Bockwinkel in 15:00. They put on a wrestling clinic, which some loved and some thought was boring. All really good, but got no reaction, although they got a good ovation after the match and neither guy was tired even at their advanced ages. **1/4
6. Rick Rude & Paul Orndorff beat Dustin Rhodes & Kensuke Sasaki in 9:41. Match was OK, but Orndorff was working with a torn groin and was clearly in severe pain the whole time. Finish came off sloppy. **
WCW announced the first four members of the Hall of Fame: Lou Thesz, Verne Gagne, Mr. Wrestling II and Eddie Graham. (I think they abandoned the Hall of Fame after putting Angelo Poffo in a couple of years later.)
7. Sting pinned "The Prisoner" in 5:16 after a top rope clothesline. A waste of Sting. -*
8. The Hollywood Blondes beat Dos Hombres (Ricky Steamboat & Tom Zenk) in 16:05 in a cage match. Overall a very good match, but having Zenk in there in place of the injured Douglas made for a weird dynamic. Steamboat seemingly won the titles with a flying crossbody on both Blondes, but the match restarted because reasons and Austin pinned Zenk with a stungun instead. ***1/2
9. Barry Windham pinned Arn Anderson in 10:56 to retain the NWA title. Very good match with a lame finish. Should have had 5:00 more. Windham got the pin with the old belt to the head behind the ref's back deal. (Also, how lame is it that they made a big deal about reintroducing the Horsemen and then had Arn do a job literally minutes later? Also also, considering that Barry went nowhere as a heel anyway, they should have just swapped him in as the fourth Horsemen because people at least would have enjoyed seeing that. They could have done the Horsemen reveal after this match and Arn could be like "He beat me and I respect him, so I'm offering him a spot.")
10. Davey Boy Smith beat Vader by DQ, so Vader keeps the WCW title. Vader had a cracked rib but he was like "Fuck it" and went all out. Vader just bumped all over the damn ring for Smith to make him look like a legit contender and they beat the hell out of each other and it was pretty great. Vader used a chair for the DQ, resulting in a another great match ruined by a shit finish. ***3/4 Dave thinks this will establish Davey as a top guy in WCW. (Until he fucked it up later in the year and left.)
– OK, onwards and upwards for WCW, as they'll be taping 48 hours worth of syndicated shows at Disney Studios in Orlando, which means THREE MONTHS in advance. This means a major change in the structure and planning of the business for WCW, because if something happens, you can't call an audible. (Can't see how that could POSSIBLY come back to bite them in the ass. Nope, not at all.) They're also looking at paring down or even eliminating house shows to save money, because they're down to less than 1000 people per show and you just can't lose that kind of money without something finally giving.
– Speaking of disappointing house shows, Hulk Hogan returned to work some shows in the Northeast, with only a show in the Meadowlands being classified as a success. Everything else was down from the last tour, significantly so in some cases. Dave thinks there might be something to the argument that Hogan getting the belt wasn't the best idea, although in this specific case you can easily blame Beefcake and Money Inc. for the crappy numbers. But if the Yokozuna rematches don't draw next month, then it's a failure. (Well, that all ended up being a moot point anyway.)
– Dave watched the Current Affair piece about the Von Erichs again, and he actually concedes that he was being too NICE the first time he trashed it. The second time he watched it, it came off as even more of a paid advertisement for the remaining Von Erich family members.
– Political weirdness in Mexico, as Juan Herrera was hired to be booker for EMLL again (after the pointless splinter group "PREDESA" went nowhere) and he's bringing Vampiro back with him. But Vampiro is UWA World champion and was supposed to drop the title to Canek on 5/5 to get it off him, which was changed because Canek was injured and the match ended up not taking place. So it's kind of a touchy situation now.
– AAA wants to bring in Ultimate Warrior as a heel. Good luck there.
– Dan Kroffat won the PWF Jr. heavyweight title from Masa Fuchi on the latest All Japan tour, which is notable because Fuchi had held the belt since October of 1989!
– Also, Dave saw the Hogan-Muta match from the TV version of the Fukuoka Dome show and gives it a very mediocre **3/4.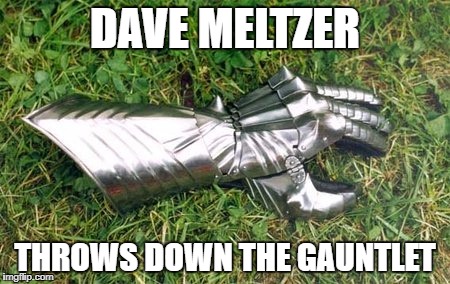 – For those with New Japan World, here's the link to the video, since YouTube doesn't have it:
http://njpwworld.com/p/s_series_00117_1_1
Like seriously, that Long Beach show was well worth the $10 a month it costs to subscribe.
– The backstory on Jimmy Del Ray as the new member of the Heavenly Bodies is that he's supposedly Dr. Tom's cousin from Florida who was been training for the past four years to be a wrestler, and working as a gigolo to rich socialites in order to support himself.
– ECW in Philly continues to heat up, with the main event of the upcoming 6/19 show at the "ECW Arena" featuring Terry Funk v. Eddie Gilbert in a match to crown the "King of Philadelphia". Dave isn't sure who's winning, but he's sure that Gilbert is gonna be the one wearing the crown either way.
– To WCW, where Ricky Steamboat is done as a tag wrestler and will be going back to the breathing fire gimmick as a singles contender for Windham's NWA title.
– Brian Pillman did an angle with Ric Flair at the 5/18 TV tapings, where Flair made his big return and chased him around the ring, but Pillman got too excited and did a header over the railing, resulting in him falling on his face and breaking his nose.
– Tom Zenk and Shane Douglas were both given notice, although Dave wants to stress that neither is actually fired. Dave thinks it's Douglas's own fault for having the best matches every night and standing out on the major shows.
– Bill Watts did an interview with a newsletter this week where he claimed that all the remarks he was fired for were "misquoted and taken out of context." (Yeah, we've read the original piece now, and they definitely were not.)
– To the WWF, where Dave has no idea where the Marty Jannetty thing is going, although a rematch at King of the Ring seems like a logical direction. It was so last minute that they don't appear to know either.
– Mike Shaw is tentatively scheduled to just start working as an undercard heel under his real name.
– Sean Waltman is currently being advertised as Cannonball Kid at the house shows, although that could change.
– Typhoon was pulled from all his house show appearances for an unknown reason.
– And finally, Dave reports that Del Wilkes got a tryout as Del Rios, doing a magician gimmick, but that of course is completely wrong, because they're totally different guys. Also, he obviously didn't SEE the Del Rios gimmick because he's completely underselling the magnificence of how stupid it was.
– Also, now I kind of want to see Alberto Del Rios. "It's my destiny…to be trapped in this invisible box." Well, we've got time to workshop it.