It's time for the Christmas issue as we close in on the end of 1992 and the demise of Bill Watts.
But first!  The WWF's new color commentator continues to be a hot topic of conversation…
– Jerry Lawler, who debuted as the new announcer for the WWF this past week, went on Memphis TV and came up with a pretty far-fetched reason for making the jump, even by his standards:  You see, Memphis wrestling fans, when Koko B. Ware won the USWA title from Lawler, he took it back to Titan, and thus Lawler had to sign with the opposition and chase him down across the country.  Of course, he's going there as an announcer, and he's playing a heel on the TV shows, and Koko is coming back to Memphis next week for a rematch.  But, Dave notes, aside from that, everything else makes perfect sense.
– Speaking of the WWF TV product, they made some announcements regarding the future of their USA Network deal.  Turns out that the age of two hour wrestling shows on Monday night is OVER.  (Well, I mean, eventually that was correct…) Prime Time Wrestling will be rebranded into a live and unedited one hour show called "WWF Monday Night Raw".  Of course, Dave notes, they're already scheduled to be somewhere else during the third show, so "live" is probably a lie.
– Also, WWF "Slam and Jam" is going to have to find another name because of WCW's "Slam Jam" album, and it'll air in the mornings on Saturday instead of the previously-discussed anti-WCW slot. Dave's theory is that going against a previously-established wrestling show in the same timeslot would be suicide, and thus they changed the time.  Also, most of the syndicated shows have been shunned into super-late timeslots as the ratings fall, so this puts the product back where kids can watch it again.  (Very true.  It was getting increasingly difficult to watch weekly TV around this time and I was mostly dependent on WCW Saturday Night and Main Event on TBS.) 
– Dave went to a WWF house show in San Fran, and the crowds are getting pretty pathetic, even in former hotbeds.  They loaded up the show and still only drew 3000 to a market that pulled in 11,000 for Jake Roberts v. Undertaker last year.  The audience is also increasingly becoming hardcore males instead of the kids that they usually draw.
1.  Max Moon pinned Repo Man with a flying bodypress in 8:40.  Like a bad lucha libre match, and since Moon is trying and failing to be a lucha libre style worker, that's not good.  Repo Man is terrible.  1/4*
2.  Bob Backlund pinned Papa Shango in 7:07.  Really bad.  The Shango gimmick has got to go, and the match was a complete style clash. Backlund is really sad to watch.  -*
3.  The Headshrinkers beat the Natural Disasters in 13:49.  Half of ringside was seemingly Samoan relatives because WWF comped the shit out of the family.  Better match than it sounds on paper, and the Shrinkers were of course super-motivated and worked hard.  Fatu pinned Quake with the flying splash and got a big babyface pop.  **1/4
4.  Shawn Michaels pinned Marty Jannetty to retain the IC title in 13:27.  Great match with the crowd going nuts for the near-falls.  Michaels took some incredible bumps, like Flair-level work.  Shawn pinned Marty after a blind charge missed.  ***3/4
5.  The Nasty Boys beat Money Inc. by DQ in 13:10.  Disappointing match, boring with no heat.  Knobs pinned Dibiase after a ref bump and people though the titles had switched, but WAIT, it was a Dusty Finish and they restarted the match.  Dibiase screwed up the finish, coming in late to break up a Sags pinfall with a chairshot, resulting in the ref having to slowwwwwwwwwwwwwwwly bring his hand down for the three count. *
6.  Undertaker chokeslammed Razor Ramon in 7:43.  Ramon is getting a title match at the Rumble, don't forget.  Ramon worked hard, but you can't get sympathy heat on Undertaker when he won't sell.  *1/4
7.  Bret Hart pinned Ric Flair in 30:55 to retain the WWF title.  The match started late, so everyone was expecting a short match.  Flair carried the match and had a huge cheering section of local workers.  Bret basically played Nikita Koloff for Flair.  Bret reversed a suplex into a cradle for the pin.  ***1/2
– The newly named Hell Raiders (or "Hell Roiders" as the RSPW joke went) won the IWGP tag titles from Scott Norton & Tony Halme on 12/14 in a marathon 6:10.  They'll defend against the Steiner Brothers at the Tokyo Dome on 1/4.
– Inoki and the New Japan guys actually didn't want Rick Rude on the show because he has a bad rep as a worker in Japan. (Well, that would be a moot point soon after anyway.)  With the shunning of Rude and low position of all the WCW guys, it seems doubtful that the "WCW/New Japan Supershow" will ever see the light of day in the US.
– Speaking of WCW, Dusty Rhodes will be put back in charge of a booking committee after Christmas, although his $300,000 salary will likely be chopped apart by Bill Watts as a Christmas present to himself.  The committee will likely be Dusty, Jim Ross, Greg Gagne, Bill Dundee, Mike Graham and Larry Zbyszko.  Terry Allen is home with a broken wrist and likely won't return.  Ole Anderson was talked about, but appears to have been passed over.  (If only we were so lucky.) 
– Eddie Guerrero is getting heat from the Mexican papers, because it was disrespectful to remove his mask like he did last week.  Eddie's stance is that he was pissed at EMLL for giving him the gimmick instead of letting him be a legendary Guerrero family member, but the papers said that he should have never worn the mask in the first place, then.  (Of course, he had no problem with being Black Tiger in Japan.) 
– Rey Mysterio Jr. celebrated his 18th birthday on 12/11.  (Same birthday as my younger brother, in fact.) 
– Canadian Vampire Casanova (Vampiro) suddenly left EMLL on 12/4, claiming that he had to return to Montreal to heal a back injury and won't be back until March.  With everyone else gone to AAA, Vampiro was increasingly the focus of all the shows and he was getting extremely exposed as a worker as a result.
– In Japan, the Hell Raiders continue to win every match in under three minutes, with the Doomsday Device.
– The Oriental Pro promotion is toast.
– In SMW, Kevin Sullivan's return to TV was explained by a lawsuit filed by Sullivan, and the judge ruled that suspending him for life was "denying him necessary exposure to further his career."  Also, holding his past psychological problems against him would be discriminatory.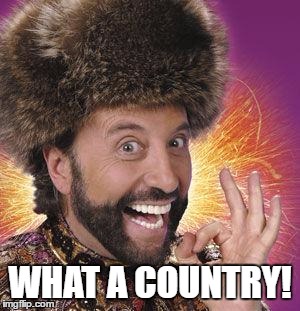 – Ron Wright continues to rule as a cranky old manager, telling local kids to quit singing Christmas carols because they keep him up all night and he needs 16-18 hours of sleep every night because of his years of injuries.  (Wright had an amazing gimmick as the ancient old bastard in a wheelchair who still managed to draw heel heat.  Dave told a story about him after he died where fans once burned down his private plane because they hated him so much.) 
– Meanwhile, the Heavenly Bodies did a promo about teaming with Jim Cornette against the Rock & Roll Express, and Dr. Tom noted that he's going on a "strict ICOPRO diet" to prepare.
– Buddy Landel managed to set new standards for himself, promoting his own show on 12/8 in Knoxville and then no-showing it.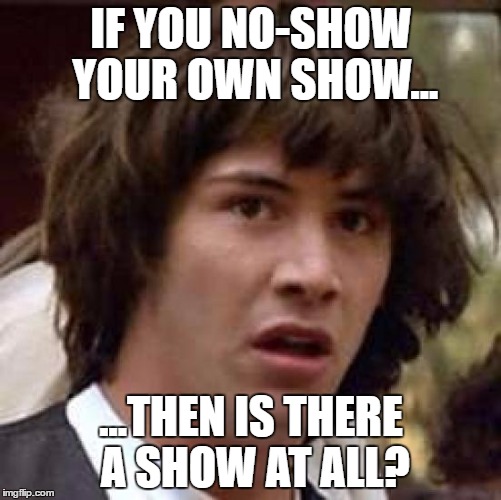 – Fine question.
– The Harris brothers were suspended in Oregon for 90 days, because they wanted cousin Brian Lee to work there with them but his license had some issue or something.  So anyway, as you'd expect, Ron Harris called up commissioner Bruce Anderson in a HILARIOUS rib and threatened his life, and the life of his children.  Sadly, Anderson didn't take that joke in the spirit it was obviously intended, and turned his answering machine tape over to the police.  (A 90 day suspension seems a TAD harsh for the old "Call up the athletic commissioner and threaten the life of his children" gag!)
– Dave finally watched GWF on ESPN this week to see how Kerry Von Erich was doing, and basically the entire thing is an embarrassment to wrestling in general.
– Eric Embry is having bone chips removed from his knee after his car accident, and he'll be out for a few months as a result.  (As others have noted, this was actually the end of his career.) 
– Rick & Scott Steiner debuted at the 12/14 WWF TV tapings, and got a lukewarm reaction.  Earlier in the issue, Dave also noted that house show crowds got the announcement that they were at the next round of dates, and were mostly met with confusion from WWF fans.  (They really were square pegs in round holes in the WWF.) 
– The only major angle at the tapings was the start of an angle between Doink and Crush, with the clown using a fake arm to lay him out.
– Nailz was fired, but Dave doesn't have details yet.  (Oh, there's gonna be details, baby!) 
– Jim Duggan also gave notice, but he'll be sticking around through January.
– The big angle of the Michaels-Jannetty feud is "whose corner will Sherri be in at the Rumble?"  Dave is pretty sure he can guess.
– The Rumble winner was announced as getting a title match at Wrestlemania, which means Yokozuna is the clear winner now.  Dave thinks they'll need a hell of a co-main to support THAT one.
– Despite the addition of Jerry Lawler, Prime Time continues to plummet in the ratings.
– Over to WCW, where they're doing a weird tournament to crown a #1 contender to the US title, which may or may not end up being for the US title if Rude beats Ron Simmons at Starrcade and wins the World title.  (This was somewhat notable for Barry Windham inventing the Implant DDT to beat Johnny B. Badd.  Anyone else would have ridden that sucker all the way back to the main event, but Windham was too lazy by that point to even do it consistently afterwards.)  The finals are already set as Dustin Rhodes v. Ricky Steamboat, with the match being taped 1/11 and airing 1/16.
– Brian Pillman & Steve Austin were again working as a team on the tapings, "for whatever that's worth".
– Speaking of Austin, he apparently refused to do a job to Erik Watts in Greensboro and got called into the office and reprimanded.  Everything was smoothed over.  (I can just imagine the conversation:  "Now look Steve, you're a good hand, but Erik is the future of the business…STOP LAUGHING!") 
– Arn Anderson, soon to receive a massive pay cut, shopped himself around and apparently decided a massive pay cut is still better than he'd make in the WWF.  This was Bill Watts' theory all along, although in the case of the Steiners he guessed 100% wrong.
– Paul E. Dangerously won Manager of the Year in PWI and Bill Apter was there at the tapings to present all the awards, but Paul wasn't brought in for the show.  This would seem to be a bad sign for his future in WCW.
– Erik Watts was the headline star of a WCW show in Louisville, where they pushed him as the main attraction based on his football career there.  He was booed against Bobby Eaton.
– And finally, Rick Rude hurt his shoulder in Greensboro, and some idiot jumped him in the parking lot.  Rude, with one arm mind you, knocked the guy out with one punch, and then the guy came back AGAIN later and Rude ran his face into the hoods of several cars.  (They should have written a song about THAT for the WCW album!)