Previously on the Flashback… http://blogofdoom.com/index.php/2017/04/23/wrestling-observer-flashback-11-30-92/
Time for Survivor Series!
– But first, Dave went to a Smoky Mountain show in Knoxville, TN. This prompts the opening line of the newsletter: "You are now entering Knoxville Airport. Please set your watches back 15 years."
– Dave goes into a quick history of SMW, which was a startup company during the worst time for wrestling in decades, and has grown into the most in-demand promotion among tape traders in the US. It's "taped in elementary school gyms nobody has ever heard of with a production budget a tiny fraction of the two majors, and the most entertaining hour of television produced in this country." Jim Cornette is such a stickler for details that he went around after a recent show complaining that the sound of a garbage can lid pinging off a guy's head didn't have quite the right tone.
– Dave attended a show in Johnson City, TN, on 11/28, drawing 975 old-time fans who were respectful and well-behaved for the entire show.
1. Tracy Smothers beat Robbie Eagle with the Jawjacker in 7:19 in the opener. *
2. Robert Fuller & Jimmy Golden beat Bobby Fulton & Dixie Dynamite in 20:16 when Golden pinned Fulton after Fuller rolled him on top. Golden is far past his prime and doesn't do much anymore. *1/4
3. Danny Davis & Ron Garvin beat Paul Orndorff in a handicap match in 24:03, most of which was slow-paced. Orndorff still looks like an actual star, even at 40 years old with one bad arm. Garvin was mainly working for comedy here, and Davis pinned Orndorff with a sunset flip. *1/2
4. Dirty White Boy retained the SMW title over Tim Horner in a lumberjack match, a very good match that went 15:06. Paul Orndorff interfered and gave White Boy a gimmick for the pin. ***1/4
5. Kevin Sullivan and Mongolian Stomper had a crazy brawl that immediately went into the stands, but Night Stalker interfered for the DQ at 5:00. **1/2
6. Tracy Smothers won a battle royal with the gimmick that fans put names into a shoebox and the winner got a VCR. Smothers clotheslined Night Stalker out for the win at 8:23. **
7. The main event saw the Heavenly Bodies regain the SMW tag titles from the Rock N Roll Express in a street fight, when Prichard used a loaded boot on Robert and pinned him at 9:43. A must-see match. ****1/2
Dave does note that Night Stalker has improved a ton since he was in WCW, and may be the one guy here that has potential for the big-time.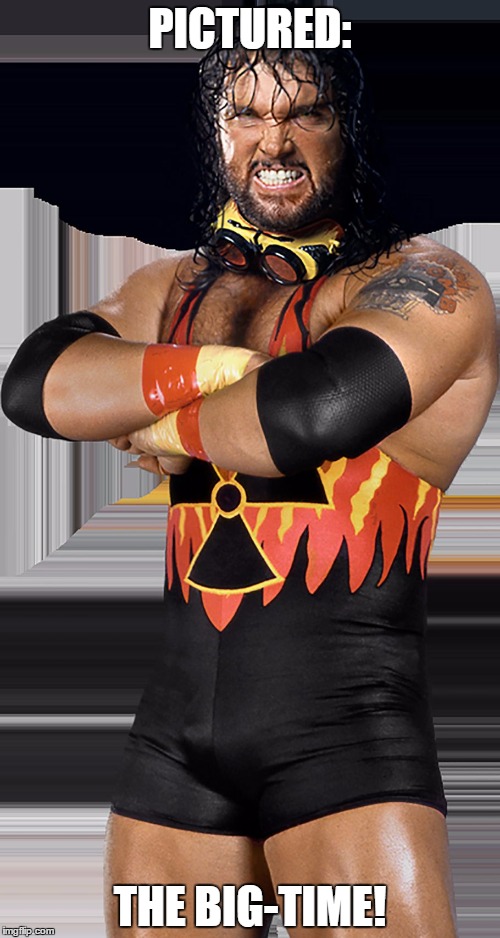 – Over to Survivor Series, which got about as mixed of a reaction as you can get. Dave himself watched the show twice and gave it a thumbs down the first time and then a thumbs up the second time. As a $15 house show, it was pretty good, but as a $25 PPV it was severely lacking. It hurts Dave to say that, because how could a show with Bret Hart v. Shawn Michaels on it be a thumbs down?
– Buyrate was somewhere between 1.2 and 1.7, which would be pretty bad at the lower end. (It ended up at a 1.4, which is…eh…)
1. The Headshrinkers beat High Energy in 7:38 when Fatu pinned Owen in a good action packed opener. **1/4
2. Big Bossman pinned Nailz with a Bossman slam in a nightstick on a pole match in 5:43, which was something of a shock since Bossman is on the way out. (Oh ho, David Meltzer, just wait and see who's really on the way out!)
3. Tatanka pinned Rick Martel with the samoan drop in 11:04. Matt Borne The Clown showed up to distract the audience, and the match had a lot of restholds. *1/4
4. Randy Savage & Mr. Perfect beat Ric Flair & Razor Ramon by DQ in 16:29. Good match, but not nearly what you'd expect from these four. Perfect was pretty rusty, as you'd expect. The finish was "one tired cliche after another" and the DQ was weak. This also makes three PPVs in a row where the advertised main event ended without a clean finish. THAT'S SO WCW. ***1/4
5. Yokozuna pinned Virgil with a butt splash in 3:34. "Yokozuna is going to be a money maker" notes Dave. *
6. The Natural Disasters & Nasty Boys beat Money Inc. & The Beverly Brothers in an elimination tag match. The work itself was solid, but the Nasties didn't appear used to being babyfaces. Earthquake pinned Beau to give the babyfaces the advantage, which is a weird dynamic that makes it hard for the crowd to care. Saggs pinned IRS with a rollup for the win. *1/4
7. Undertaker pinned Kamala in the casket match in 5:27 after hitting him with the urn. Terrible wrestling, but funny facial expressions from Kamala. DUD
8. Bret Hart beat Shawn Michaels with the Sharpshooter in 26:40 to retain the WWF title. Technically excellent with several hot moves and no flaws at all. Santa Claus came out to congratulate Bret on the win and Dave thought they'd do an angle, but instead they did nothing. ****1/2
– Former Atlanta wrestling announcer Freddy Miller died on 11/25 at the age of 63, from a heart attack. He gained fame as the sidekick to Gordon Solie when Georgia was in its glory days. Miller actually hated his time in wrestling, feeling that it hurt his later TV career.
– Gates were thankfully up for both companies during Thanksgiving week, with the Survivor Series a virtual sellout, plus the MSG show on 11/28 drawing 12,000 for the return of Bob Backlund. Even WCW drew a big house at the Omni, with 5715 paid to see the Thundercage main event.
– In All Japan Women, they drew a huge gate for "Dream Fight in Kawasaki", as Bull Nakano finally lost the WWWA Women's title after three years as champion, losing to Aja Kong in a "passing the torch" moment after 20:19 in a show that ran a marathon 5 hours. (STILL TWO HOURS SHORTER THAN WRESTLEMANIA.)
– Funny story from EMLL (isn't it CMLL by now? Or is just Dave just being stubborn here?) as World champion Canek teamed with two other guys against babyfaces Dos Caras and King Haku and Villano III. Anyway, Canek and Caras are doing their usual shit and no one cares because everyone is rabid for King Haku in Mexico for some reason. So Canek decides that he's going to go in there with Haku and "eat his lunch" as Dave puts it. Fans couldn't really tell what was going on, but needless to say Canek's attempt to shoot on Haku went completely the opposite way he wanted and everyone watching backstage who was sick of Canek being on top for 20 years thought it was hilarious to watch. (I actually used my connections with Dr. Mike Lano to get a photo of the confrontation, which is EXCLUSIVE to this Observer Flashback: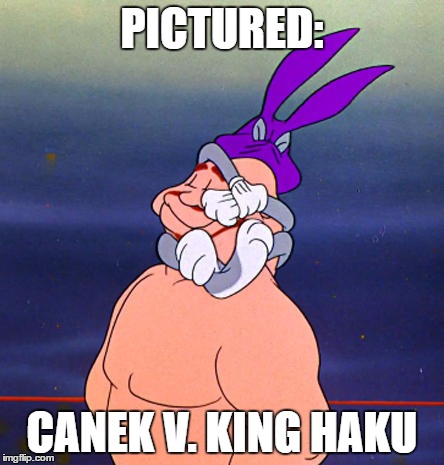 – In order to combat the increasing menace of AAA, EMLL will start co-promoting with longtime rivals the UWA and actually start unifying their titles in 1993.
– The WCW World title will be defended on the Tokyo Dome show on 1/4, but WAY down the card, with Ron Simmons defending against Tony Halme. (Alas for Ron, plans changed before then.)
– Scott Steiner put up a "major fuss" about dropping the IWGP titles to Norton & Halme at the Sumo Hall show. (Who else is shocked? Anyone?)
– The UWFI actually tried another double-cross on New Japan at the Sumo Hall show, as Naoki Sano showed up at ringside in a suit and tie with a letter challenging Chono for the title. Sano is technically a free agent but will be starting with UWFI shortly. So the gag was supposed to be that Sano challenges Chono, who ignores it, and then goes to UWFI and challenges Takada, who accepts it, and fans would be like "Oho, Takada is a real man who accepts challenges from free agents!" Except Sano barely got out of his seat before someone alerted Seiji Sakaguchi at ringside, and he snatched the letter from Sano before it got to Chono. Newspapers are spinning this in New Japan's favor because of the cheap grandstand nature of these stunts, but the actual fanbase is increasingly viewing UWFI as plucky underdogs.
– Animal managed to talk Hawk into dropping the New Road Warriors idea, so instead fans will get to submit team name ideas in a contest and the winning name will be revealed at the Tokyo Dome show. Sasaki may or may not change his name to Power Warrior as a part of the team.
– Tatsumi Kitahara is changing his ring name to Koki Kitahara for the upcoming New Japan tours, since apparently there can be only one "Tatsumi" in the promotion. (Maybe he should have changed it to "Garrison" instead?)
– Kerry Von Erich actually returned to the ring for Global, doing a wild and crazy brawl with Black Bart on 11/27 that went all over the building.
– Lightning Kid was hospitalized after suffering a concussion on a Dennis Coraluzzo indy show, after missing a dive to the floor and knocking himself out legit on the concrete. The athletic commission doctor had already left, so Dennis had to call 911 and Kid was in the hospital for two days with a blood clot in his skull and a brain contusion. (And, what, two months later he signed with the WWF? Can you even imagine that happening today and then a guy trying to get on with WWE? The doctors wouldn't touch him with a ten foot pole!)
– A Japan magazine reported that Jim Crockett would start a new promotion in November 1993 once his WCW non-compete expired, using Kerry Von Erich as his top star in Dallas. (Well, here's the thing about that…)
– Davey Boy Smith worked an indy show on 11/21 in Barnesville, PA, along with Hawk, Demolition Ax, Elizabeth and Jim Neidhart. Sadly, Hawk, Ax, Liz and Neidhart all no-showed, since they didn't realize they were advertised for the show and no one ever asked them to be there.
– Tenryu will appear at the Royal Rumble in January.
– The new WWF Slam & Jam show on USA will air at 5PM on Saturdays, or about an hour before WCW Saturday Night.
– Don't expect any more Saturday Night's Main Event for a while on FOX.
– Bruce Prichard will be replacing Mr. Perfect on the syndicated shows, but not under the Brother Love identity. (Oh man, was that the god-awful Rio Rogers character?)
– Ric Flair's mysterious ear issue has cleared up just as mysteriously, and he's back on the road with Bret Hart suffering no ill effects.
– To WCW, where Nikita Koloff is expected out about 3 months after a hernia operation. (More like 25 years and counting.)
– The Steiners were officially fired from WCW on 12/1, and start with the WWF in January after wrapping up their Japan dates.
– WCW announced that Steamboat & Douglas will defend the tag titles at Starrcade against the new heel team of Barry Windham & Brian Pillman, which is something of a surprise since everyone assumed it was Austin & Pillman.
– In a related newsbite, the promotional materials for Starrcade feature Jake Roberts in a prominent role, plus advertise "10 luck of the draw tag team matches with the winners advancing to Battlebowl". Several cable operators contacted WCW pointing out that Jake doesn't work there anymore and there won't be 10 tag team matches, and the WCW PR department sent out an official statement: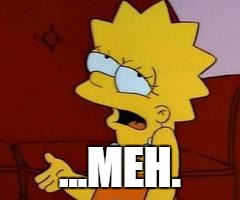 – Speaking of which, Superbrawl is 2/27 and normally cable companies would have promotional materials by now, but WCW apparently has absolutely no idea where they're going with the show and thus won't be able to hit the deadline for advertising it. Because WCW.
– Too Cold Scorpio is getting over huge at the house shows.
– The TBS shows are already teasing a World title program between Rick Rude and Big Van Vader after Starrcade. (The Force was STRONG with rumors at the time that Rude was walking out of Starrcade with that belt before he got injured and had to pull out. We'll see how it shakes down as we work through these.)
– And finally, Paul Heyman wasn't at the TV tapings this week and he only has two house show bookings against Madusa coming up, so it appears he'll be getting the big WCW money to sit at home for the next 16 months. (Or…he could find something different to do with his time, I guess.)