Previously on the Flashback… http://blogofdoom.com/index.php/2017/03/24/wrestling-observer-flashback-09-07-92/
OK, since the last one was actually the September 14th issue, now we head back to the proper one, the September 8th issue, with the Summerslam review!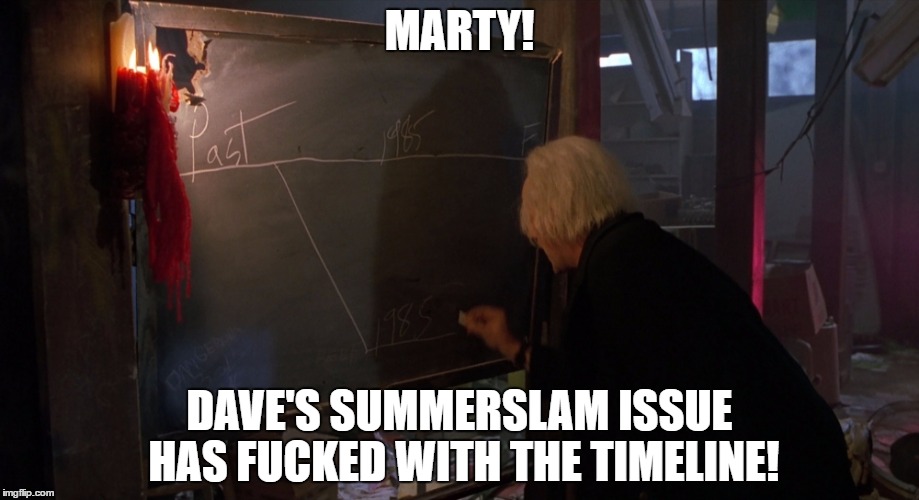 – Dave sums up Summerslam thusly:  It was a two match show, but they only wanted a two match show, and both matches were excellent.
– The show drew a record 80,355 fans to Wembley paying $2.7 million, would be the second-largest crowd in pro wrestling history.  The gate would be around 7th place all-time.
– Overall, the show was a strong thumbs up for the two big matches even though the rest was kinda shit.  Plus the crowd was enthusiastic and all the non-main event stuff was kept short, and you've got a winner.
– There was actually three more matches taped for the show (Tatanka v. Berzerker, Papa Shango v. Tito Santana and Jim Duggan & Bushwackers v. Nasty Boys & The Mountie) but due to running long the US airing of the PPV only had eight matches.  Dave thinks it would have been better to just advertise 8 matches and that way you could always put the extras on TV if things were running short.
– Savage's leg injury during the show will lead to him dropping the title to Flair right away (RIGHT away as we soon found out!) because they want Warrior chasing Flair for a bit before winning the title, plus Flair can give him a better and more memorable title victory when Warrior does regain the belt in the fall.  Clearly, Savage is being booked as the guy on the way out and Warrior is the guy they're building around for the future, but most tellingly, there was zero mention of the Hulkster on the show.  They need new headliners and soon, and Bret Hart probably improved his standing with the company while doing the job in the main event.
– However, the big storyline of the night wasn't "Which corner will Mr. Perfect be in?" but rather "How will the show do on PPV without Hulk Hogan"?  Early estimates are 1.8%, or a 33% drop from 91.  Dave thinks that PPV was just a fad and the glory days of using PPV to print money are a thing of the past.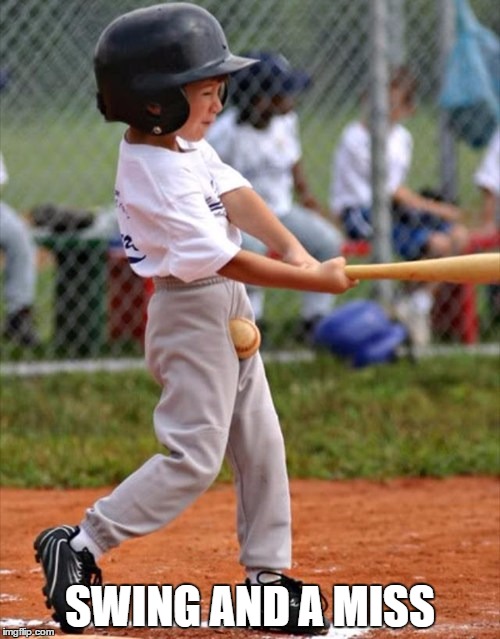 1.  The Legion of Doom beat Money Inc. in 11:58 when Animal pinned Dibiase with a powerslam.  Average match with super heat.  **1/4
2.  Nailz beat Virgil with the…whatever his finisher is supposed to be, in 3:15.  1/2*
3.  Shawn MIchaels and Rick Martel went to a double countout in 8:06.  The gimmick was that Sherri made them promise not to hit each other in the face.  The timing was great but the storyline was incredibly dumb.  (What?!?  That was HILARIOUS!)  Pat Patterson made his "epic return" to the WWF, breaking up a brawl between them after the countout.  1/2*
4. The Natural Disasters beat the Beverly Brothers in 10:21 to retain the tag titles.  This was terrible, mostly the fault of Typhoon.  Quake pinned Beau with an elbowdrop for the pin.  *
5.  Crush submitted Repo Man with the head crusher in 4:03.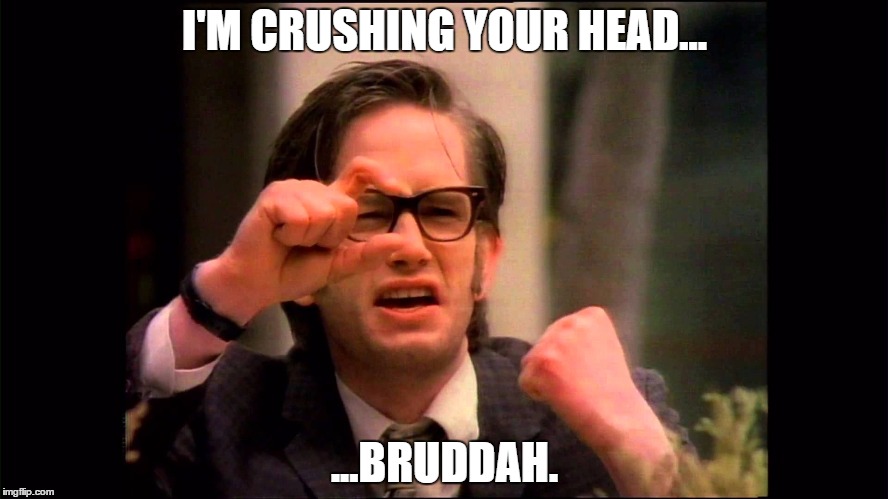 Crush is being built up as the new superman character and sold nothing, so this was pretty bad.  1/4*
6.  Ultimate Warrior beat WWF champion Randy Savage by countout in 26:17.  Warrior has shrunk like crazy, down to about 225, looking like "Brian Pillman, but without the wrestling ability."  Savage was great here, and there was tons of near-falls early on.  Perfect teased helping Warrior, but then they turned on him.  The finish saw Savage diving onto Flair outside and landing knee-first on a chair, which was a dangerous spot.  Warrior and Savage buried the hatchet after the match.  ****
7.  Undertaker beat Kamala by DQ in 3:42.  Terrible match building up to one spot, where Kamala gave him three splashes and Undertaker sat up, which freaked Kamala out.  -*
8.  The British Bulldog pinned Bret Hart in 25:13 to win the Intercontinental title.  The match had super heat and the crowd was booing Bret.  This was also one of Bret's best performances ever, as he had to carry the match from start to finish.  Dave would compare it to the Rude-Chono NWA tournament final, although he rated that one a bit higher.  Still one of the best matches of the year in the US.  ****1/2
– For those wondering, Vince hired a private investigator group called Fairfax Partners, who determined that Pat Patterson was 100% innocent of all charges and everyone who made unconnected allegations against him over a period of years were all just big fat liars.  So there you go, SCIENCE.
– Roddy Piper's random appearance there was so he could get his actor's guild card in the UK, and does not indicate any kind of return.
– Back to the impending death of PPV again, as Multi-Channel News published a major article on how the industry is in a death spiral right now.  Total buys for both promotions have dropped 50% over the past two years, with the price of shows being the main culprit.  The WWF blames the economy (along with every other wrestling promoter in the past 100 years) but Dave immediately calls bullshit on that one.  Also, the article notes that they're having trouble creating new stars and the scandals aren't helping either.
– Ding dong, the WBF is dead.  The Body Stars show will air the last few episodes to fill TV time and then go away forever, and no more PPV shows will be produced.  Basically the combination of the steroid scandals plus no one giving a shit about bodybuilding was the fatal blow.
– Dave attended the NWA World title tournament, and Rick Rude was perplexed before his quarterfinal match with Hashimoto because he called the crowd a "bunch of puny, sleazy Nips" and they all cheered due to not knowing what he was saying.  By the next show, someone must have clued in the crowd because they were booing him again.
– Dave details pages and PAGES of Japanese shows he attended, including the famous ***** Toyota v. Yamada hair v. hair match that he called one of the best matches he's ever seen.  Plus a Pegasus Kid v. Jushin Liger match that hit ****3/4 and completely stole the show from the Rude-Chono finals.  And wasn't even taped for TV.
– Oriental Pro Wrestling is kind of a shit promotion, but they have an awesome gimmick:  They have a production truck outside the building filled with 200 VCRs, and they tape the show and then immediately dub copies for fans who want to buy one then and there.  Dave thinks someone should steal that idea for the US and make some serious money.  (That's pretty much the whole business model for 99% of the hipster indies now.) 
– The Harris Brothers are talking like they're headed to the WWF by the end of the year.  (That would be the epic fail that was "The Grimm Twins", right?) 
– The USWA is doing consistently solid 2000 per week as of late, as the Lawler & Jarrett v. Moondogs feud continues to draw strongly on top.
– Jimmy Hart returned to Memphis as a part of the WWF invasion, insulting the small towns, while Jerry Lawler retorted by saying how much he hates the WWF.  Dave does note that in this business, even the smallest amount of money can change bitter enemies into partners.  (As Jerry would discover in December.)  This is leading to Lawler & Jarrett defending the tag titles against the Orient Express, managed by Jimmy Hart.
– Brian Christopher actually gave notice and was going to quit the business a few weeks ago, but was convinced to stay, which Dave thinks is a good call.
– Paul Diamond will apparently be testing out the robot suit in Memphis as "Star Chaser".  (So he's like…a TMZ personality?)
– Global hit new lows for revenue, as they had to give out more than 30,000 free tickets just to get 1000 people into the Sportatorium this week.
– Maniac Mike Davis has tweaked his gimmick again, and is now Michael Worthington Davis III, a millionaire playboy.  He beat the Midnight Rider to win the held-up TV title, since the previous champion, Sam Houston, was stripped of the belt after getting fired.  Of course, the Rider was being played here by Sam Houston, so it's best not to think about it too hard.
– Here's one I don't think anyone in the comments has mentioned yet:  TV announcer David Webb has a new gimmick where he sustained a hilarious head injury at the hands of Manny Fernandez and woke up believing himself to be Elvis.
– Butch Reed, after a couple of weeks as top babyface for the GWF, quit after receiving a $100 payoff despite driving in from Kansas City.
– Steve Simpson was hired by the group, but new money mark Wayne Whitworth wanted him to change his name to Derrick Collins because reasons, so he never showed up for work.  (Maybe this Whitworth guy is the one in charge of the NXT name generator.) 
– To SMW, where Buddy Landel is gone.  "What a surprising bit of news that turned out to be", quoth the Dave.
– Fritz Von Erich was shopping World Class 3.0 to local TV stations, none of whom had any interest.  Kerry Von Erich, meanwhile, pleaded no contest to all six charges of falsifying prescriptions and he's facing up to 60 years in prison after sentencing on 9/10.  Meanwhile, both Kerry and Kevin got $750 payoffs in advance for a show in St. Louis and then decided to show up at 7:00.  Trouble was, the show started at 2:00.
– The WWF has been looking into adding a one-hour show on USA to compete with WCW Saturday Night head-to-head.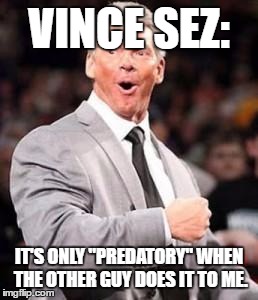 – Dave wants to clarify the Samoan situation once and for all:  When they all come in, Samu & Fatu will be the Head Hunters, while Kokina will be The Wildman.  (Still some tweaking to be done there.) 
– FOX is doing another SNME in November.  (Last one for a great many years, in fact.) 
– Here we go:  ERIK WATTS debuted on 8/27 against trainer Buddy Lee Parker.
– Warlord is being talked about for a job in WCW, and Dave is just unable to even deal with that.
– Big Cat and JYD were both fired this week.
– And finally, WCW's TV show in England actually draws 3.7 million viewers per week, whereas the WWF only draw a few hundred thousand.  And yet WCW never tours there and the WWF goes there a couple of times a year and makes MILLIONS.  #BecauseWCW