Last one for August before Dave goes on vacation for three weeks, apparently.  Thankfully there's a pretty big news story to kick things off…
– Ron Simmons, as previously predicted, won the WCW World title from Big Van Vader in Baltimore on 8/2, pinning him with a powerslam in 9:46 of a match said to be very good.  Vader had been advertised to defend against Sting on the main event of the show, a World Wide taping, but Jake Roberts made his debut earlier in the night and laid Sting out with two DDTs on a chair.  So Bill Watts and Grizzly Smith came out with "seven top contenders", which oddly didn't include the US or TV champions, and drew a name from a bowl for the title shot.
– Dave is at least that we never, ever, ever, ever, ever again have to hear about such-and-such trying to become the first black heavyweight champion.  In fact, during the interviews after the title change, the announcers were given implicit instructions not to mention Simmons having that distinction.
– In order to get released from the WWF, Jake had to agree to forgo all future merchandising rights, since they still have a huge amount of stuff with his image in production.
– The angles were actually kept relatively secret by WCW standards (everyone actually knew the title was changing in Baltimore, but most thought Sting was getting it back), and Simmons apparently didn't know until he got to the building.  Even the wrestlers were shocked by Jake Roberts showing up, since he wasn't backstage and Watts managed to sneak him into the audience.
– The Penthouse article on the WWF wasn't exactly earth-shattering, as everyone seems burned out on negative stories about the promotion at this point.  And in fact, the Olympics is such a huge topic at the moment that WWF just can't compete with it anyway.  Most of the criticism of the story centered on it being a rehash of previous revelations, and mostly old news.  (I'm shocked and appalled that anyone would question the journalistic credentials of Penthouse Magazine!) 
– Dave's take is that no matter how shocking the accusations, the only things that can hurt the product long-term are TV stations dropping the shows and sponsors cutting the merchandise deals.  (Very true, which is why Vince is currently in a years-long deal with USA and Mattel to cover both bases!)  Overall, Dave thinks it'll mean some downsizing come September, but no one's going out of business.  That being said, if Vince wasn't such a dickhead about handling PR, most of the situation could have been avoided.
– One of the cans of worms re-opened by Jeff Savage's piece was the death of Nancy Argentino, with strong allegations that Vince paid off local law enforcement to cover up her homicide.  Dave notes that there's no concrete evidence that anything like that went on, although the family DID sue Snuka for "wrongful death" and won a $500,000 judgment against him.  Oddly, Snuka claimed to be "destitute" and unable to pay a cent of the money to date.  Dave isn't saying that Vince is guilty of what is being alleged, but in general ANY promoter, wrestling or boxing or what have you, would do exactly the same thing.  (Irv Muchnick was of course MUCH more transparent in his accusations of Vince and the corruption of the police force.) 
– As for other scandals, Billy Jack Haynes was quoted on ET as saying "Homosexuality in the dressing room is blatant.  If you drop the soap…"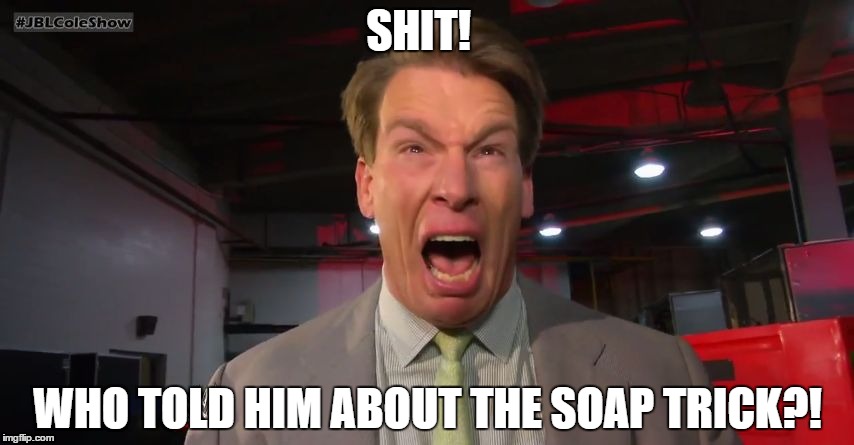 – Dave does note that being gay isn't a crime, so people backstage want to be gay, more power to them.
– Hogan doing coke on the plan with Billy Graham in 1982 has been confirmed true, and it wouldn't be such a big deal if Hogan wasn't preaching anti-drug messages and then lying about it to everyone after the fact.
– Dave is pretty sure that the Barry Orton story about being propositioned by Pat Patterson in 1978 is true, but given that it was years before either was in the WWF, it's not really relevant.
– The Rita Chatterton story is really her word against Vince's, although the statute of limitations has long since run out anyway.  For what it's worth, Rita had never said anything about the alleged rape until 1992, six years after the fact, and in fact had actively denied it before bringing it to court when all the other scandals broke.  So we'll never the real truth.
– On the Murray Hodgson story, we'll never know for sure until the deposition comes out, but given Murray's lawyer quit right afterwards, it probably wasn't favorable.  (The depositions eventually did come out and Hodgson was revealed to be a big fat liar who made the whole thing up because he was a con man.) 
– Re: Tom Cole the ringboy.  If Cole was really lying and acting as a puppet for his criminal brother Lee Cole, as Titan alleges, then why did all the other ringboys come forward to unrelated newsletters and papers with similar stories at different times?
– On Billy Graham's allegations that he shot up Hogan with steroids and had trouble finding a spot where the needle could break through due to all the scar tissue:  Yeah, this is probably true and confirmed by several other wrestlers.
– Re:  Steroid testing.  It would take an entire issue of the newsletter to cover all the lies and deceit thus far in the testing process, including Vince ignoring positive results (for one person in particular there in the summer of 1992, who I'm sure you can all guess without much trouble) and using negative results to punish people in the doghouse.  Vince actually entrapped all the WBF bodybuilders with a ridiculously unfair drug test six weeks before the PPV, so that way he wouldn't have to pay any of them when they tested positive.  Which they all did.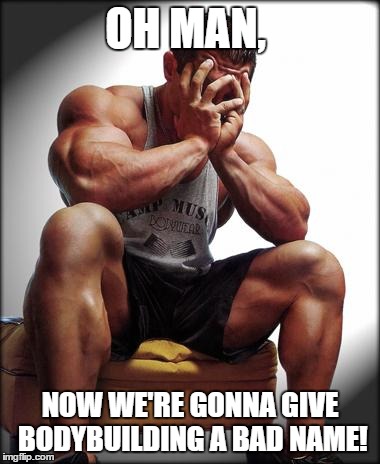 – Back to the real world again, as a videotape convention in Las Vegas featured a Coliseum Video display, and zero talk of the WBF or any future releases featuring the ex-promotion.  Herb Abrams was there with Paul Orndorff and apparently had big lineups.
– The AAA tour of California ended up being such a disaster due to the no-shows of Konnan and El Hijo Del Santo that the WWA group promoting the endeavor has broken ties with AAA and is looking to partner with EMLL instead.
– Dave does note here that he's going on vacation, and the next issue won't be for another three weeks.  So mystery solved.
– In All Japan, Dave feels like the promotion needs a major shakeup, as the tour is always the same six-man matches on top, and now with Jumbo Tsuruta injured they're gonna need someone new on top and soon.
– In Memphis, the reunion of the Rock N Roll Express drew 2500 for the weekly show on 7/27, which is a MAMMOTH number for them at this point, the biggest since 1990.  The RNR went to a double-countout with the Gilberts, while Lawler & Jarrett regained the USWA tag titles from the Moondogs and got to shave manager Richard Lee bald as a result of the stipulations.
– Oddly, Memphis is using a bunch of SMW heels as babyfaces, because no TV stations in the area carry both shows at the same time, so fans of one are unaware of the other promotion.  (Of course, people with C-Band dishes, like myself, used to watch both.) 
–  GWF had another big night, with 1500 people at the Sportatorium, but again basically everyone was admitted free due to radio station giveaways and General Motors employees getting free tickets.
– Manny Fernandez is booking the promotion now, although Skandor Akbar holds the official title.
– Sam Houston was doing an angle where the heel commissioner suspended him for "a year" because the actor messed up and said that instead of "30 days", and it led to him returning as The Midnight Rider after a fan petition to reinstate him failed.  Well, before the Rider could debut, Houston no-showed, so I guess the suspension ended up being a shoot after all.
– Since the building was loaded up with GM employees, all the major angles revolved around Japanese heels talking about how the Japanese automotive industry is superior to the American one.  And then a local actor, playing a GM employee, challenged the Japanese heel to a match next week.  (Yeah, who would ever believe Japanese cars would be better than American ones?  That's CRAZY talk!) 
– Gary Hart was doing color commentary and referred to Akbar's group as "Defecation Inc.", resulting him getting yanked off the air in the middle of the match.
– Kevin and Kerry Von Erich are making noise about starting up their own promotion again in Texas.  (I give it…six months? ) 
– Tod Gordon's ECW had been running weekly shows at a sports bar, but it closed down this week, so he'll need to find a new venue.  (I hear there's a bingo hall taking bookings.) 
– Although people are raving about this new guy named Thunderbird in AAA, Rey Mysterio and Psicosis are still blowing everyone out of the water and might be two of the best workers on the planet.  (Thunderbird was no slouch himself, eventually changing his name to Ciclope and/or Halloween.) 
– Dave's amusement of the week comes from AAA forming their own union and naming "Ice Killer" as the vice president.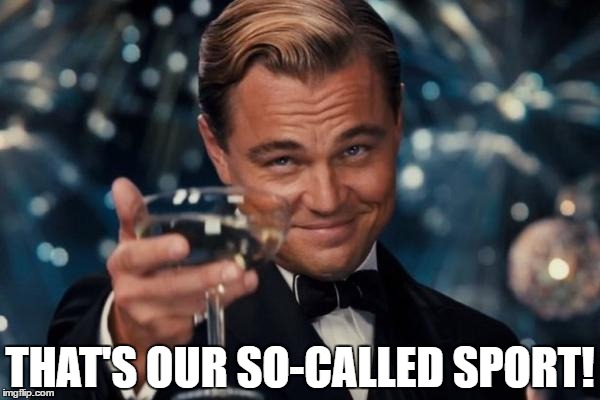 – Randy Savage went on Arsenio Hall and they fed him a question about steroids, to which Savage immediately replied that they were poison and kids shouldn't use them, although he did "experiment" with them at one point.  In a similar vein, Dave would like to admit to "experimenting" with using a typewriter at one point.
– Dave thinks they're doing a tremendous job with the promotion to Summerslam, and it'll be interesting to see how the PPV does without Hogan.  (Spoiler:  Amazingly awful.) 
– They're STILL pushing tickets for Wembley on TV overseas right now.  Dave thinks it's getting incredibly fishy that they supposedly sold out 80,000 tickets in four hours, then changed their minds and said 70,000 but somehow haven't sold 10,000 more tickets in four weeks.
– To WCW, where Halloween Havoc has been moved from Baltimore to Philly due to satellite transmission issues.
– Brad Armstrong blew out his knee in Japan on 7/21 and is going in for medical opinion on 8/3 to see how long he'll be out.  (A long time, which resulted in the Light heavyweight title being abandoned and the whole concept dropped until 1996.) 
– And finally, speaking of being dropped, Terry Taylor is the first official victim of the Watts cost-cutting, and he'll try to go back to the WWF.