Previously on the Flashback… http://blogofdoom.com/index.php/2017/02/24/wrestling-observer-flashback-04-06-92/
Once again, we've rolled around to another Wrestlemania in these.  Dave doesn't seem too thrilled about it, but then it was pretty hard to muster much enthusiasm for the WWF at that point.  Unfortunately it would only get worse from there.
– "Since Wrestlemania is the biggest show of the year in this country, we might as well start here," Dave notes dryly to start.  The announced crowd was 62,000 people at the Hoosierdome, but it was HEAVILY papered.  Not only that, but most of the final 30,000 tickets averaged about $10 each, leaving the gate around $1.25 million.  Still impressive, but they were shooting for closer to $3 million, which is what the Toronto Wrestlemania brought in with the same size crowd.  Thankfully, they were able to manipulate crowd placement so that there weren't any empty seats on TV, at least.
– The buyrate is currently estimated between 2.1 and 2.6, which is a further drop from the year before, and the WWF is blaming the recession for that one.  (Final number ended up at 2.3, to be exact, while Wrestlemania 7, itself considered one of the biggest flops in Wrestlemania history, had done a 2.8. So…not good.) 
0.  The Bushwackers beat the Beverly Brothers in a dark match in 10:00.  Wasn't good, but "it turned out to be better than half the matches that did take place."  *
1.  Shawn Michaels pinned Tito Santana in 10:38.  Not bad, but disappointing.  Pretty dull, although Michaels spent the last minute doing his Curt Hennig impression by bumping all over the ring before reversing a bodyslam for the pin.  **  (I found this one a big letdown as well at the time.) 
The Legion of Doom returned with Paul Ellering, although the interview ran too long and no one knew who Ellering was and they had no point to their interview.  (Just wait…) 
2. Undertaker pinned Jake Roberts in 6:39.  Real bad, especially considering how anticipated it was.  Undertaker no-sold the DDT twice and destroyed him with a tombstone on the floor for the pin.  3/4*  (There was of course more to this story to come as we discovered exactly why Jake was so thoroughly squashed here.) 
3.  Bret Hart pinned Roddy Piper to regain the IC title in 13:50.  Hart got accidental blood, which added a lot of drama to the match.  They managed to get their personalities over, and no one had to turn.  Piper tried the sleeper and Hart kicked off the turnbuckle to reverse it for the pin.  ***1/2
Next up was an interview with Lex Luger, which was taped in Indianapolis but pretended to be from Atlanta via satellite.  Dave says that by 1993, Luger will be the most over person working for Titan with his dual role.
4.  Virgil & Big Bossman & Jim Duggan & Sgt. Slaughter beat the Nasty Boys & Repo Man & Mountie in 6:31.  Ray Combs of Family Feud (RIP) did the ring announcing in exchange for WWF guys doing the show soon after.  While he was annoying, it was still better than the match.  1/4*
5.  Randy Savage pinned Ric Flair to win the WWF championship in 18:02.  This lived up to the hype.  Savage took a bump over the top rope "like a Mexican wrestler" to give Flair the heat, and Flair juiced after taking a bump into the railing.  (Of course, later we found out that Flair almost got fired for that, whereas Bret was smart enough to make it look accidental.)  Flair hit Savage with a foreign object after a ref bump, and 90% of the audience probably bought that as the real finish.  (Guilty!)  Dave makes fun of the people who paid $125 for ringside seats having the hottest part of the match blocked by the parade of agents who escorted Elizabeth down to ringside.  Dave also can't believe it was JJ Dillon, since he looked like "a taller Jim Barnett."  (Also, I believe $125 would get you the nosebleed seats at Wrestlemania these days.)  Anyway, Savage rolled up Flair in the melee for the pin and the title, and then all hell broke loose, like something out of Geraldo.  ****1/4
Dave notes that it might as well have ended the show here.
6.  Tatonka (sic) pinned Rick Martel with a cross body in 4:33.  The entrance was longer than the match, and neither got over.  *1/4
7.  The Natural Disasters beat Money Inc. by countout in 8:37.  "Oh, this was bad." Dave notes.  The Disasters aren't over as babyfaces one bit and Typhoon was worse than usual.  Money Inc. walked out for the crap finish.  -**
8.  Owen Hart pinned Skinner in 1:09 with a rolling cradle.  Owen looks terrible in that outfit.  DUD
9.  Hulk Hogan beat Sid Justice by DQ in 12:29.  "One of the three worst main events in PPV history", so you know it's something special.  Dave is impressed that Hogan has so much charisma that he can take a match like this, which is completely devoid of anything, and generate interest in it.  The first wrestling move of the match came at 10:00, which was Hogan no-selling the powerbomb and making his comeback.  Papa Shango ran in for the DQ, and Ultimate Warrior made the save, complete with entrance music.  -**
Overall, it's a thumbs in the middle.  On paper it sounds like a thumbs down, but it wasn't bad.  They did a press conference afterwards where Savage said he didn't like being on steroids because it gave him PMS.
– Warrior is back full time (and yes, Dave notes, it's the real Jim Hellwig) but Jake Roberts quit before the show,which explains the burial.
– This was also the closest thing to a non-steroid PPV they've ever done.
– Marriages after Wrestlemania are Flair v. Savage rematches, plus Undertaker v. Papa Shango because they're good friends in real life.  (BSK for life!) 
– OK, enough of that wrestling nonsense, back to the WWF's sex scandals!  Specifically, the Geraldo show "Now It Can Be Told", which ended up being the must brutal media treatment of the company yet.  Thankfully, the show isn't available in many markets, and it's considered trash TV at the best of times, so it probably won't hurt.  Much.
– The big accusation this time was from former referee Rita Chatterton, who made claims that Vince promised her $500,000 a year and a major magazine cover in exchange for sex.  Basically Vince forced her to have sex in his limo in July of 1986, and when she refused further acts, she was fired as a referee.  The statue of limitations has since expired, but her lawyer is pressing onwards because he feels he can prove it was a constant pattern within the company.  The story was corroborated by former limo driver Joe Stuart, who ALSO has a lawsuit pending against Vince.  The WWF has no comment on the matter.
– Meanwhile, another referee named Michael Clark claims that he was fired after refusing an advance from Terry Garvin.  Garvin allegedly offered Clark a green card to get into the US, plus $500 and bookings all through Canada as a referee in exchange for a blowjob.  Clark further noted that there was a group of referees and ringboys doing favors for Patterson & Garvin who were known as the Cream Team.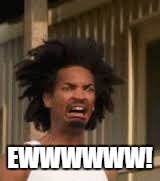 – Apparently this started as a play on "The Dream Team" in 1986, before the boys realized what Garvin was about and how not funny that name actually was.
– The CBS Evening News also did a story on the same subjects, but it was actually very lazy and contained many factual errors.  (Nothing pushes my buttons more than writers who are lazy and make factual errors!) 
– Roddy Piper then did a radio interview where he lied through his teeth about all the usual stuff, like how "no one knew steroids were bad in the 80s" and all that crap.  Dave points out that EVERYONE in the business knew all the side-effects and results of steroids as far back as the 70s and also, they were never "legal" anywhere.  It wasn't a federal crime until 1991, and it was technically legal for certain usages with a legitimate prescription, but that didn't cover anything that was being done by wrestlers.  (That's like saying methadone or oxy is totally legal today.)  Roddy also "outed" Murray Hodgson as being gay, which was news to Murray when he was asked about it.
– Dave does correct his spelling error from last week, giving us "Bob Dhue" as it should be.
– Dave watched the first episode of "WBF Body Stars" and thought it was pretty good, especially since the two words that normally come to the public's mind when bodybuilding is mentioned are "steroids" and "gross".  Unfortunately, none of the bodybuilders have any personality and all the flexing gets boring after 90 seconds.  (Really?  That long?) 
– The new WCW Saturday Night format also debuted with a feel like Prime Time Wrestling and a ***3/4 match between Brian Pillman and Brad Armstrong.  If they can maintain that level of talent, it'll be a breath of fresh air.  If they start using the Freebirds, it'll be death.
– In Japan, the Blond Outlaws group have changed their names to the Raging Staff.  (Because that's…better?) 
– The Japanese were tipped off to the Wrestlemania title match result about a week ago, because the Flair v. Tenryu match was suddenly changed from a WWF Title match to a non-title match in all the SWS advertising.
– Moondog Spike quit the USWA this week, but that's OK because they just stuck some other guy in a Moondog gimmick and carried right on with the Lawler/Jarrett feud anyway.  Manager Richard Lee claims that Spike quit the promotion due to excessive head trauma from Lawler's piledrivers causing brain swelling, but Lawler said that's a lie because Spike didn't have a brain.  (Obviously the people of Memphis have never heard of CTE.  Spike should have sued Jerry Jarrett for everything he was worth!) 
– Dark Patriot lost a title v. mask match against Eddie Gilbert on GWF TV, and was indeed unmasked as Doug Gilbert.
– Buddy Rose lost a match in Portland where he had to eat spinach as a result, spinach being the food he hates the most.  So he ate it and threw up in the ring afterwards.  Dave thinks it sounds like "tremendous entertainment to me, too."
– Hogan bought a new $2.3 million home in Tampa, so the rumors of him leaving are probably not true.
– The NWA World tag team title tournament will span the Clash of Champions and then wrap up at the Bash PPV, with a Sting v. Big Van Vader title match on top.
– Sting and Vader are also having shockingly good matches on the house show circuit at the moment.
– And finally, El Gigante is probably gone at this point, because no one mentions his name, and in fact Dave isn't even sure that anyone even remembers his name.  (Oh, if only he had stayed in Argentina…)